[Explained by a Legal Professional] Points to consider when you wish to work in Japan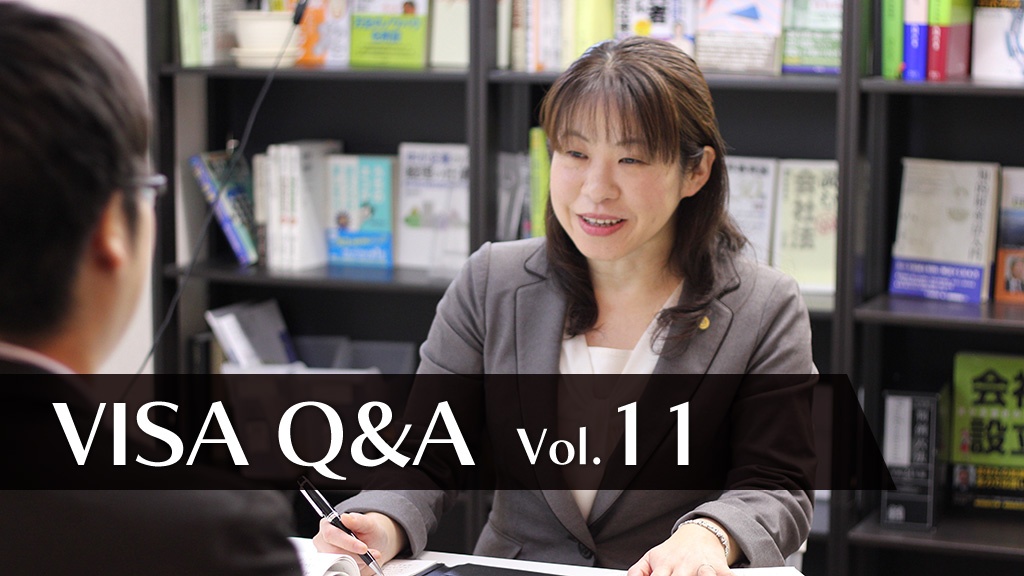 This post is also available in 日本語
In Vol.7 "Different Types of Status of Residence and its Rules", we explained that there are 29 types of "status of residence", and there are "jobs you can do" and "jobs you cannot do". On this occasion, we will look at the status of residence that allow you to work in Japan and look at some concrete examples.
The following table summarizes the status of residence and the occupation available with that status.
Status of residence with defined job descriptions
Status of Residence
Examples of applicable employment
Diplomat
Ambassadors, Ministers, Consuls general, Delegation member of a foreign government and their families
Official
Employee of an embassy or consulate of a foreign government, those dispatched by the United Nations and other official organizations, as well as their family members
Professor
College professor etc.
Artist
Composer, Artist or writer etc.
Religious Activities
Missionary assigned by a foreign religious organization etc.
Journalist
Reporter or photographer of foreign press
Highly Skilled Professional
Highly skilled resources with 70 points or higher (class 1 and 2)
*Highly Skilled Professional 1 (3 types)
(a): Research or research instruction, and   teaching activities.
(b): Activities that require knowledge or skills in the natural sciences or humanities.
(c): Activities involving the performance of business management or administration in public or private institutions.
*Highly Skilled Professional 2: Activities that allow the holder of the qualification to continue as a highly skilled professional while also engaging in other activities incidental to their activities.
Business Manager
Manager or administrator of a company
Legal/Accounting Services
Attorney or certified public accountant etc.
Medical Services
Physician, dentist or registered nurse
Researcher
Researcher at a government-related institution or company
Instructor
Language instructor at a senior high school or junior high school etc.
Engineer/Specialist in Humanities/ International Services
Engineers such as of mechanical engineering, interpreters/translators, designers, language instructors at private companies or marketing specialists, etc.
Intra-company Transferee
Transferee from an office abroad
Nursing care
Care worker
Entertainer
Actors, singers, dancers, professional athletes, etc.
Skilled Labor
Chefs of foreign cuisine, sports instructors, pilots or craftsman of precious metals, etc.
Specified Skilled Worker
Foreigners engaging in works requiring the proficient skills belonging to a specified industrial field(class 1 and 2)
[14 Fields]Nursing care, Building cleaning management, Machine Parts and Tooling Industries, Industrial Machinery Industry, Electric, Electronics and Information Industries, Construction Industry, Shipbuilding and Ship Machinery Industry, Automobile Repair and Maintenance, Aviation Industry, Accommodation Industry, Agriculture, Fishery and Aquaculture Industries, Manufacture of Food and Beverages, Food Service Industry
Technical Intern Training
Technical trainees learning skills at Japanese companies (class 1, 2, and 3)
Trainee
Trainee
Designated Activities
Working holiday, Domestic staff of a diplomat, or a foreign nurse / care worker candidate under an Economic Partnership Agreement, etc.
Status of residence procedures
First, find a job, sign an employment contract, and then, if necessary, go through the change of status of residence procedures. The point is to look for a job while making sure that the job matches the conditions of your status of residence.
Career improvements!
You start working in Japan, and maybe in a few years pass, you may be transferred or promoted as part of your career advancement. Even if you are working in the same company, the content of your work may change due to relocation or promotion, and you will need to check again that your status of residence is appropriate.
I want to change jobs!
In principle, if a person with the above status of residence changes employers, this must be done within 3 months of termination of his/her previous job (this is 6 months in the case of Highly Skilled Professional 2). You should be aware that your status of residence may be revoked if you do not engage in activities permitted under your status of residence beyond that period without justifiable reason.
In case your employment agreement with your current company is terminated as a result of a change to your job or due to you resigning, or, alternatively if you enter into a contract with a new company, it is necessary to file a "Notification Concerning Affiliated Organization" to the Immigration Bureau within 14 days of such an event. Refer to the website of the Immigration Bureau for more details.
https://www.isa.go.jp/en/applications/procedures/index.html
If you change employers as well, you will need to check whether your current status of residence if appropriate for your new job at your new company.
Status of residence without restrictions on work content
If you have a status of residence based on status or status as a "Permanent resident", "Spouse of Japanese national, etc.", "Spouse of permanent resident, etc." or "long-term resident", you can work with any job type or time without restriction. In principle, you will not need to change your status of residence when finding employment either.
If you work with a permit to engage in activities other than those permitted under your status of residence
Normally, you are not allowed to work if you have a "Student" or "Dependent" status. However, if you obtain a "Permission to engage in activity other than that permitted under the status of residence previously granted", in principle, it is possible to work for 28 hours a week (for foreign students, 8 hours per day during long school holidays, such as summer holiday) on a part-time basis.
Please note that, in case of foreign students, it is not possible to continue this part-time work after graduating from the school that you were a member of.
Please consult with an administrative scrivener who is an expert on status of residence for more detailed information!
Living in JAPAN VISA
Living in Japan VISA will help companies who want to hire foreign people and foreigners who want to work in Japan by introducing notary publics who are specialized in Residency Status to end up with "worry-free hiring and worry-free job."