Advantages and Disadvantages of Making a Second Rakuten Card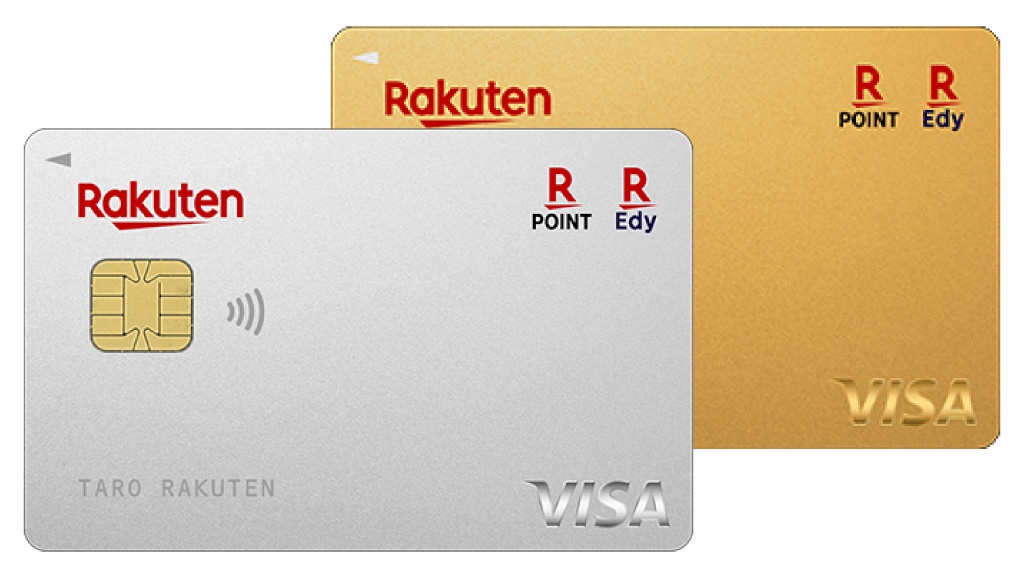 This post is also available in 日本語
Are you using the Rakuten Card? If you have one, did you know it is possible to have a second one as well?
Previously, the contract was such that it was only possible, in principle, for each person to have one card. However, from June 2021, it has become possible to issue a second Rakuten card. On this occasion, therefore, we shall introduce the advantages and disadvantages of having a second Rakuten Card.
What is the Rakuten card?
"Rakuten Market" is an Internet shopping mall used by a huge number of people in Japan. In terms of shopping amount handled, it has reached an industry share of 22.4% (as of February 2022. Ministry of Economy, Trade and Industry, Current Survey of Selected Service Industries, Credit Card Industry). The "Rakuten Group" offer more than 70 services, including Rakuten Market, and there is also the baseball team known as the "Tohoku Rakuten Golden Eagles". The "Rakuten Card" is issued by this Rakuten Group. As the point attainment rate is high when paying with the "Rakuten Card" for products in the Rakuten Market, it is very popular. It is a credit card you will want to use if you are living in Japan.
Advantages of having a second Rakuten Card
You can separate the use of each based on the purpose
International brand
As you can choose a different international brand from the one you chose with the first card, you can increase the number of stores at which you can use the cards.
Account for withdrawals
You can select a different account to withdraw the money for the second card compared to that set for the first card. For example, you can use one card with an account for daily expenses, such as the purchase of sundry items and paying utility charges, and have another card specified for use with an account used for special expenses, such as entertainment, including travel, etc. and use each as appropriate.
ETC
Each of the two cards can be accompanied by an Rakuten ETC card. Of course, you can also separate use for the first and second cards into work use and private use.
You can check the respective usage statements with one account
With the Rakuten card, there is a dedicated member online service, known as "Rakuten e-NAVI". This is a service that allows you to check your monthly usage statements and usage limit, or change your address or your method of payment. If you add the information for your second card as well, it is possible to check the respective usage statements from one account.
You can accumulate the points
It is possible to accumulate the points from the first card and the second card in the same Rakuten point account.
Special offers, benefits and campaigns
With the first and second cards, it is possible to receive special offers and benefits from each, as well as participate in respective campaigns.
You can choose a card with your favorite design
Rakuten Card offers a whole host of designs, including panda designs, Disney characters, Rakuten's baseball and soccer team designs, as well as a design from YOSHIKI of X JAPAN. However, once you choose the design, you cannot change it later. When renewing the card, you will receive the same design. If you cancel and reapply, you can change the design, but your card number will also change. If you really want a different design, then the easiest thing will probably be to create a second card.
Disadvantages of holding a second Rakuten card
The usable limit is not doubled
The usable limit is common to the first and second card. The higher of the two limits on the first and second card will become the total usable limit. Please note that the usable limit is not doubled in this case.
Card types are limited
If the card you already have is the "Rakuten Card" with no annual fee, you can choose the type of card without any restrictions. However, there may be some types of cards you cannot choose as your second card depending on the combination.
Method of creating a second Rakuten card
You can apply from "Rakuten e-NAVI". Choose the card type, international brand, and card design when you apply.
Summary
It is possible for one person to have two Rakuten cards. However, for the Alpen Group Rakuten Card only, it is possible to have a third card. Even if you separate what you use them for, you will still manage to store a lot of Rakuten points, so why not apply?