The History of Tonkatsu, Deep-frying Tricks and Other Recipes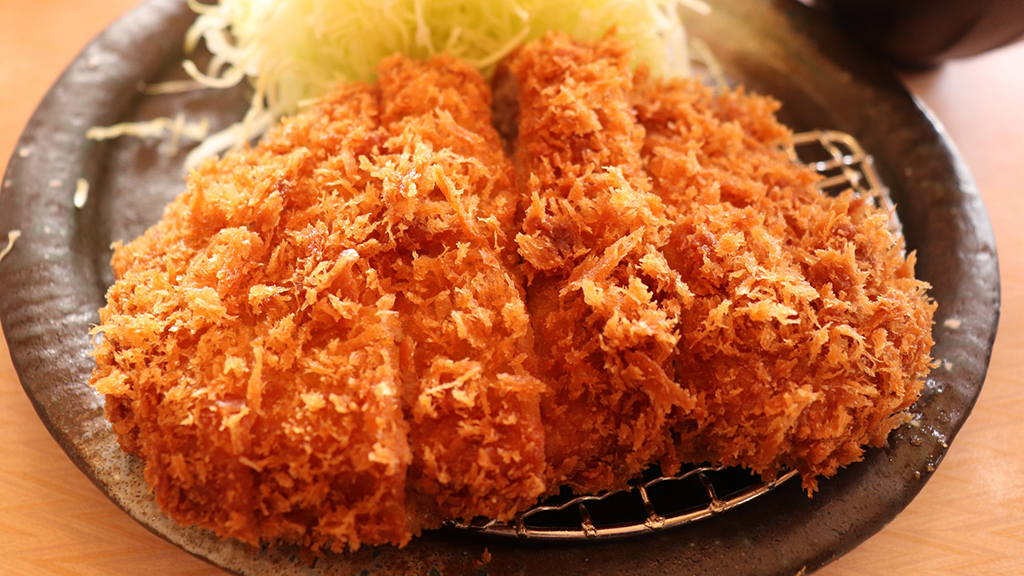 This post is also available in 日本語
The word "Tonkatsu" includes the same pronunciation as "katsu", which means "win" in Japanese, and so is popular as a food that brings good fortune, in terms of "winning when taking exams or in a contest", or in the word "uchikatsu" used for overcoming a difficulty. You can eat this in restaurants, but it is also an extremely popular classic menu item in terms of a type of food that you eat in the home. On this occasion, I would like to introduce you to "tonkatsu" (pork cutlets).
What is "tonkatsu"?
This is thickly cut pork, which is deep-fried after attaching flour, eggs, and raw panko breadcrumbs. Both the fatty "loin" meat and leaner "fillet" meat are used. In the supermarkets, sliced pork meat "for use with tonkatsu" is sold. There is similar food to this found throughout the world, but this is actually an original type of food that was evolved in Japan.
The Origin of Tonkatsu
It was said to begin when a Western restaurant "Rengatei" started to provide pork cutlets in Ginza, Tokyo in the Meiji era. This was a "cotelette" in French food, but it was called a "katsuretsu" to make it easier for Japanese people to pronounce. At first, it was cooked in butter, but taking a hint from tempura, later a method of deep-fried which is covered with flour, eggs, and raw panko breadcrumbs was born. Rengatei was also the first to garnish it with chopped cabbage.
The kanji for pigs can be read as "ton". For this reason, cutlets using pork later began to be called "tonkatsu".
How to make tonkatsu
Cut the muscle of the pork to prevent the warping and shrinking when deep-frying.
Tap the pork with the back of the knife, and season with salt and pepper.
Coat with soft flour, beaten egg, and raw panko breadcrumbs in order.
Gently place in oil heated to 170℃. Do not touch it until the coating hardens.
When the surface starts to brown, turn over gently.
Finally, increase the temperature of the oil to 180℃, and when it has all turned a fox-brown color, remove from the pan. Deep-fry for 2-3 minutes in total.
Place the fried pork against an oil deflector, and let the oil drain out. Leave for approximately 3 minutes, and steam with the residual heat. If the meat is thick, increase the steaming time.
Cut into chunks of approximately 2 cm in width and serve.
How to eat
Typically, this is served with chopped cabbage, with Worcester sauce or Tonkatsu sauce poured on top. Tonkatsu sauce can be purchased at the supermarket. You can also use okonomiyaki sauce.
Recommended condiments
You can enjoy adding flavor with a wide range of condiments in place of sauce. Try the condiments to see which ones you like the best.
Soy sauce
Garnish with grated radish and mix with "Ponzu" or vinegar.
Sprinkle
This can be salt, Japanese pepper, chili, or curry powder etc.
Add a little of the following
Kneaded mustard, kneaded plum, "Yuzu" pepper etc.
Some dressing
Lemon juice, soy sauce, miso sauce, sesame sauce, mayonnaise, ketchup, Demi gras sauce, tomato sauce, sweet chili sauce etc.
Arrangement recipe: Katsudon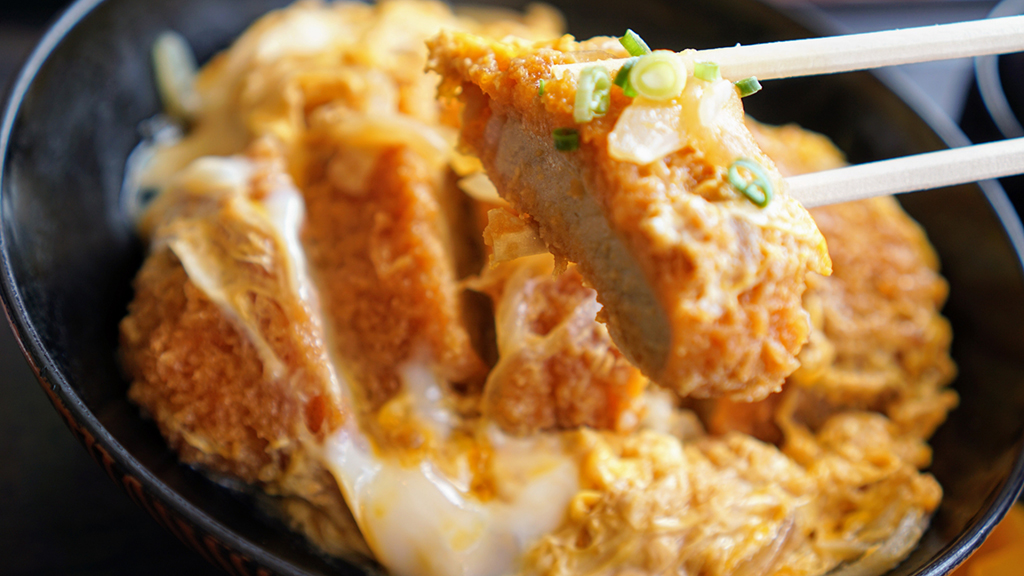 Cut mitsuba parsley into pieces of approximately 2cm.
Put thinly cut onion, "mentsuyu", and water in a pot, and heat under a medium flame.
When the onion softens, put in the cut tonkatsu and beaten egg.
Put the lid on, and turn off the heat, allowing it to steam for one minute.
Put enough warm rice for one person in a large rice bowl.
Put the ingredients from (3) over the rice and place the mitsuba parsley on top.
Arrangement recipe: Katsu Curry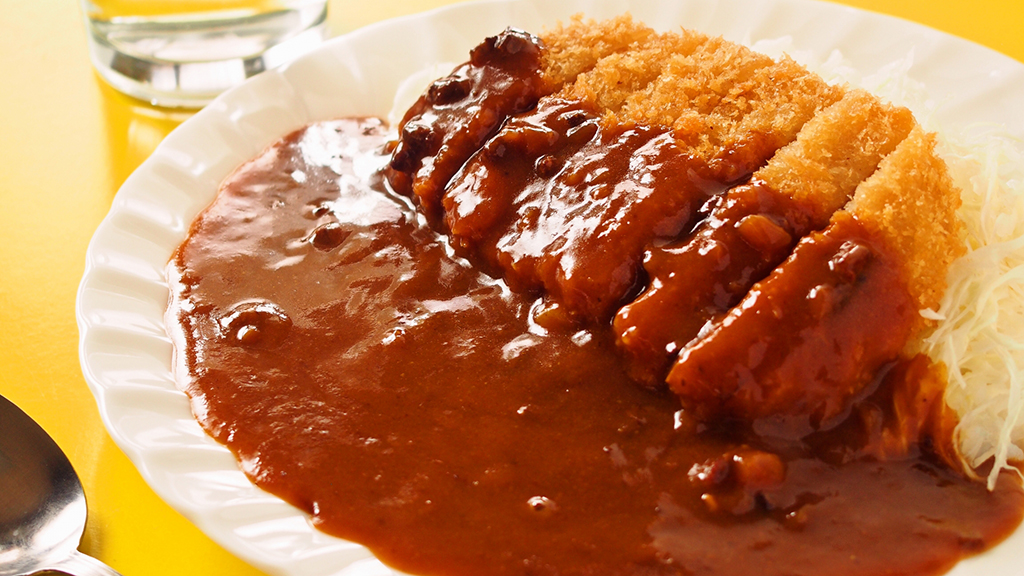 Put tonkatsu over rice and pour curry on top.
Arrangement recipe: Katsu sandwich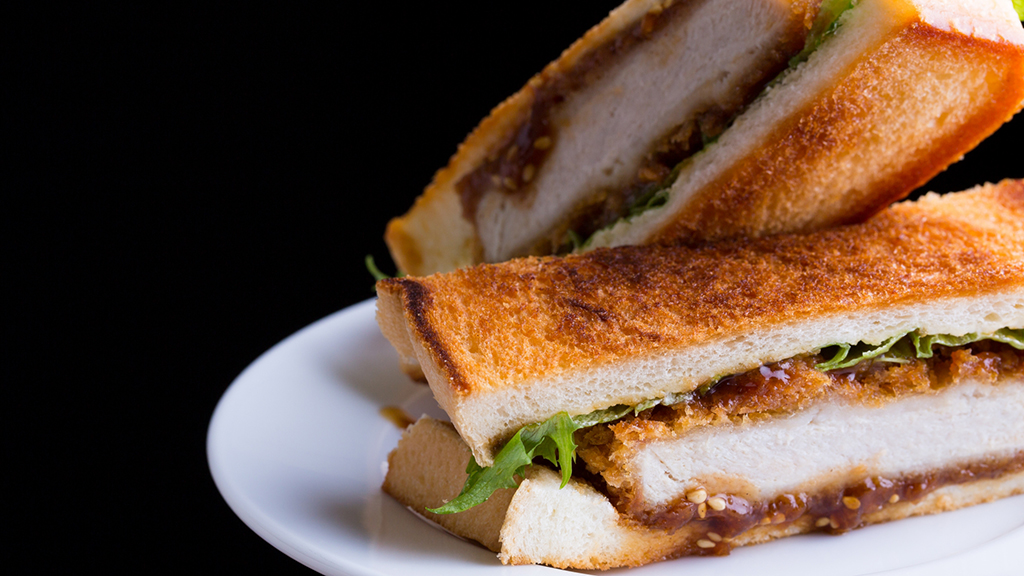 Put sauce, ketchup, and mustard on toasted bread.
Put shredded cabbage, lettuce, and tonkatsu inside the bread, and press lightly.
Wrap, and leave on a chopping board for about 10 minutes.
Remove the wrap and cut into your preferred size.