Checklist of items for emergency bag and items to stockpile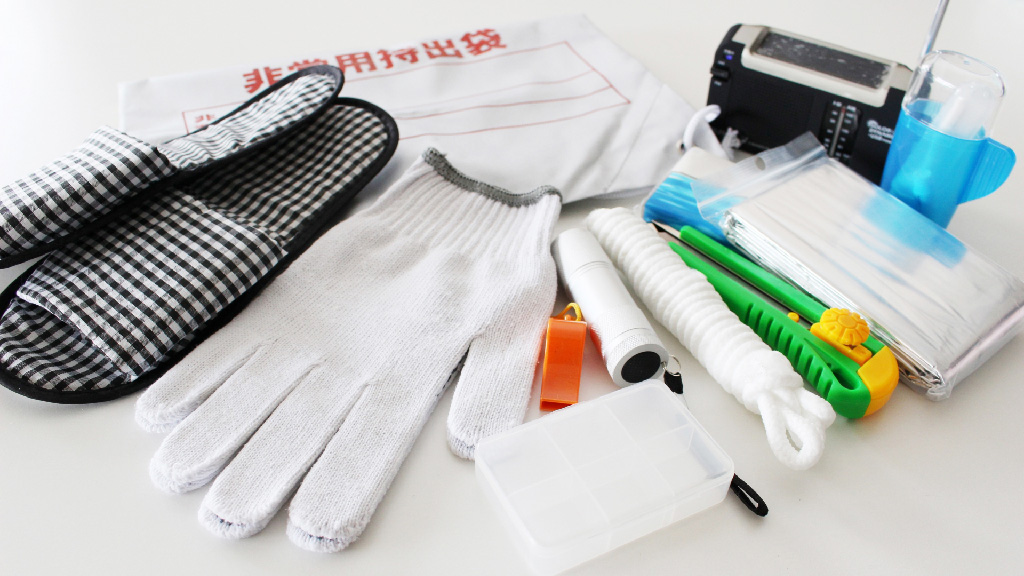 This post is also available in 日本語
Advance planning becomes very important in emergency situations. Let's prepare emergency items and safety stocks.
Emergency Items
Pack and place all immediately necessary things in one compact bag to take with you when evacuating.
Prepare the minimum necessaries that you want to have with you when you evacuate to a safe location on the first day of the disaster.
Prepare items to protect your head and feet when you evacuate.
Where to keep these items? The entrance, the bedroom … any location allowing easy access. It's also a good idea to keep a spare set in the car trunk.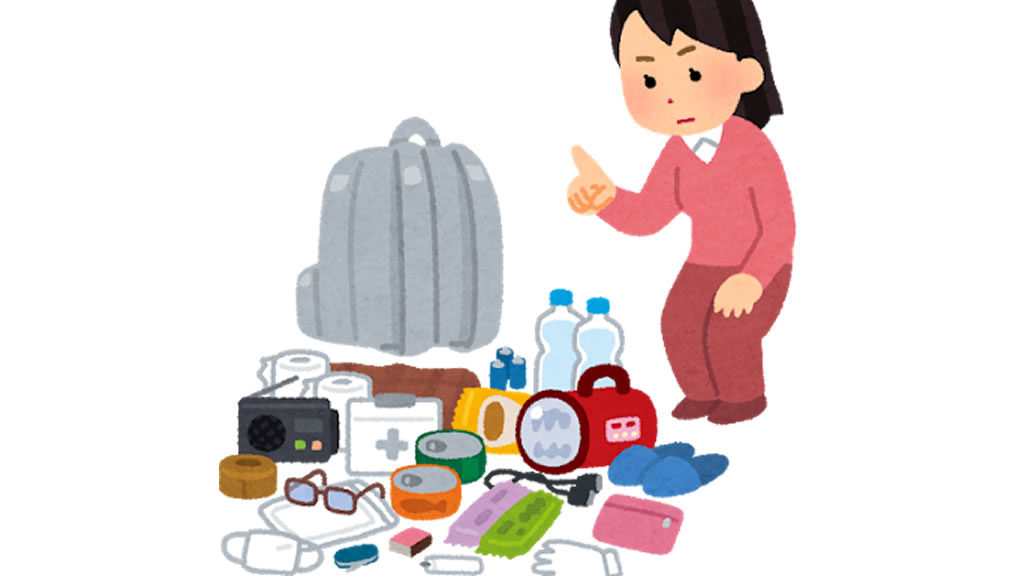 Checklist (per person)
Water (for drinking): 3 500ml bottles/day
Food (rice, ready-to-eat meal, biscuits, chocolates, hardtack, etc.)
Helmet, Protective hood
Clothes, underwear
Rain Gear (umbrella, raincoat)
Flashlight
Portable radio
Spare batteries, battery charger
Lighter (matches)
First aid kit (Band-Aids, bandages, antiseptic solution, Prescription medications, etc.)
Masks
Disposable pocket warmers
Blanket
Gloves
Toiletries
Toothbrush kit, mouthwash
Towels
Wet wipes
Plastic bag
Pens, memo pad
Cash with some extra coins
Articles of value (Bank passbooks, Cash, Passport, foreign residence card, driver's license, etc.)
For woman
Sanitary napkins
For babies
Powdered infant formula (single packets)
Milk bottle
Diapers
Safety stocks
It's important to routinely stock the food and daily essentials needed to live at home in an emergency. Stockpile items that will tide you over for a few days in the event that lifelines are cut off and no help is forthcoming during a disaster.
Place these items in cases that are easy to take out and carry, and keep these cases in your kitchen, closet, garage, storage room, etc.
Keep a supply of at least 3 days of consumable items such as food and drinks.
Devise a peace-of-mind giving set of items that will tide you over at your home during times of disaster when lifelines are cut off.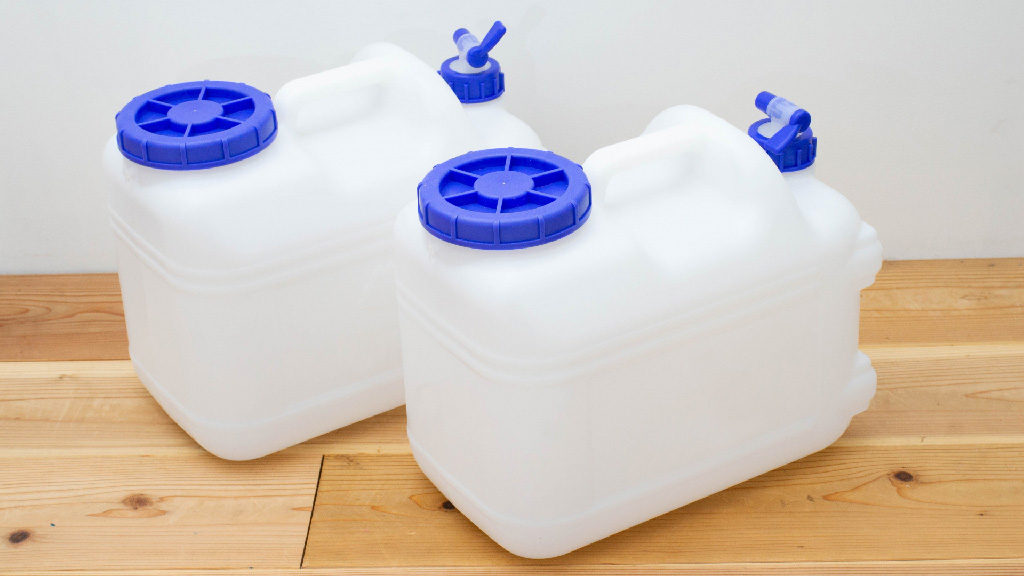 Checklist
(Model family: A family of four—husband, wife, infant and elderly woman)
Daily stockpiling:
"Daily stockpiling" does not require special preparation. By buying a little extra food and essentials that you normally consume, you can create a stockpile of supplies that can also be used when a disaster occurs.
Water (for drinking, cooking and other use): 12 2-liter bottless
Portable gas cooking stove: 1; canisters: 6
Medicine, non-prescription drugs: 1 box each
Staples
Pre-washed rice: 5kg; heat-and-eat rice: 6; dried noodles: 1; instant noodles: 3
Main dish
Canned food (e.g. miso-stewed mackerel, vegetables): 6 each
Heat-and-eat food: 9
Canned food (fruit, etc.): 1
Vegetable juice: 9
Drinks: 6 500ml bottles
Cheese, "kamaboko" steamed fish paste, etc.: 1 pack each
Snacks: 3
Nutrition bars, etc.: 3 boxes; powdered health drink: 1 bag
Seasonings: 1 set
Large plastic bag, garbage bag: 30 each
Plastic bag
First-aid kit
Plastic wrap: 1
Tissue paper: 5 boxes
Toilet paper: 12 rolls
Disinfecting wet wipes: 1 box (about 100)
Disposable contact lenses: 1-month supply
Disposable body warmer: 10
Lighter (matches)
For woman
Sanitary napkins: about 60
For babies
Powdered infant formula: about 20 single packets
Baby food: at least 1-week supply
Baby wipes: 1 pack
Diapers: about 70
For Elderly
Food for the elderly: at least 1week supply
Medicine (prescription drugs): 1month supply
Battery for hearing aid: 6
Denture cleaner: about 30
Diapers: about 70
Supplies for a disaster:
| | |
| --- | --- |
| | Emergency toilet: about 30 times worth |
| | Flashlight:2 |
| | Batteries |
| | Hand-rechargeable or other type of radio |
| | Spare battery for mobile phone: 3 (the number of mobile phones) |
| | Latex gloves: 1 box (about 100) |
Based on the above list, prepare your own set of items that meet the needs of your household.
Reference:
https://www.dri.ne.jp/wp/wp-content/uploads/gdschkgbr.pdf
https://www.bousai.metro.tokyo.lg.jp/_res/projects/default_project/_page_/001/003/781/bichiku_pdf_e.pdf
https://www.nhk.or.jp/sonae/en/goods/