Wakes, funerals, farewell services. What to wear and bring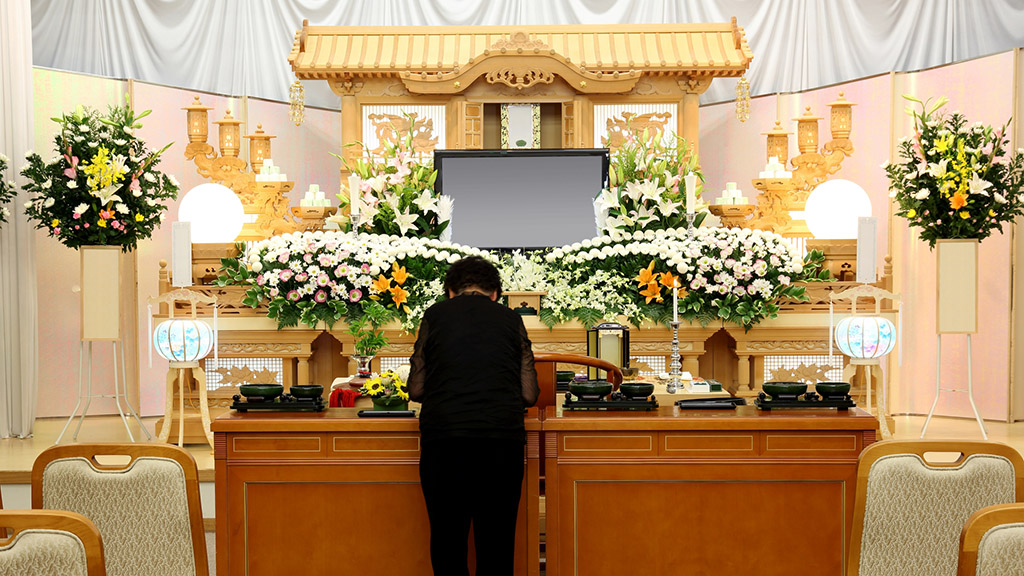 This post is also available in 日本語
A notice called 'fuhou' is sent to relatives, acquaintances and the company when a person passes away. This notice contains the news of one's death, the time and venue of the wake and the funeral, and who the chief mourner is.
What should you do when you receive the notice? We show you which of the wake, the funeral or the farewell service you should attend as a general attendant, an appropriate attire, and things you need to prepare.
What is 'Osoushiki'?
'Osoushiki' is a general term for the wake, the funeral and the farewell service. It used to be held at the deceased's home or the surviving family's house, but recently is held at a funeral hall.
A Wake ('tsuya'):
The fundamental purpose of a wake is to give a place and time for family members, relatives and close friends to say farewell to the deceased. It is called 'tsuya', staying up through all night, because you are supposed to keep candles and incense sticks ('senkou') burning. However, in recent days, more wakes are shortened to last for a few hours in an evening and is called a half-wake ('hantsuya'.)
A Funeral ('sougi'):
This religious ceremony is for family members, relatives and close friends to pray for the deceased to rest peacefully and to mourn.
A Farewell Service ('kokubetsushiki'):
This is a service for general attendees to bid farewell to the deceased. In recent days, a funeral and a farewell service are held at the same time. Also, in some cases, a funeral is held only by family members and a farewell party is offered on a later date.
Which should you attend, a wake or a farewell service?
Originally, 'tsuya', a wake is attended by those who had close relationships with the deceased, whereas, 'kokubetsushiki', a farewell service by all other mourners. However, these days, the difference between these two has become unclear. If you can't attend a farewell service , you may attend a wake instead. When you are unable to be present at neither, it's advisable to send a telegram of sympathy to the venue before the ceremony starts. You may want to consult with your boss as to how to handle when you receive a 'fuhou' notice of some one related to your business.
Attire and things to bring with you: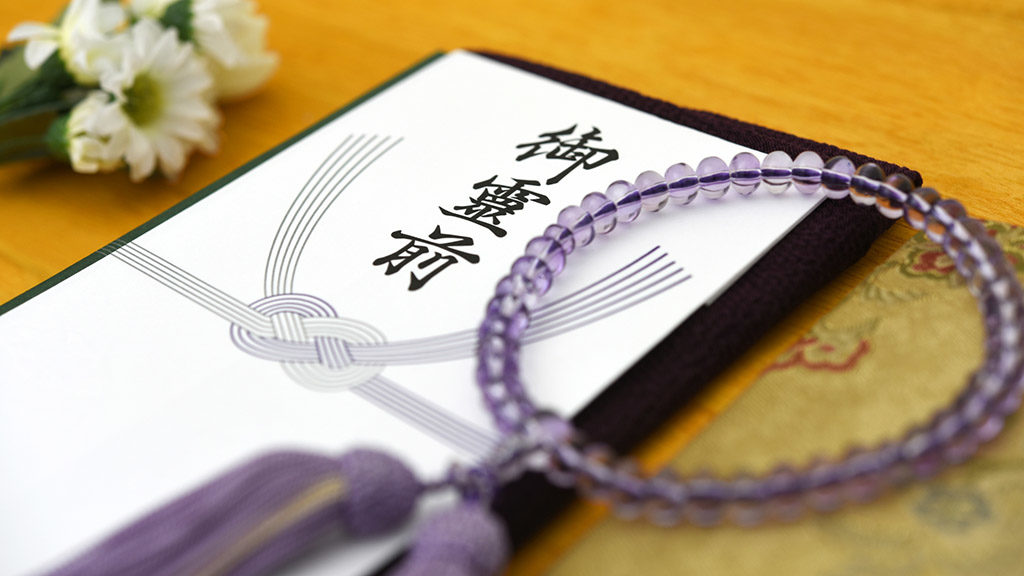 Attire:
Mourning clothes is appropriate. When you buy them, you want to select ones which are simple, long-lasting and seasonless.
If you don't have mourning wear, men wear black suits, white shirts, black tie, black lusterless shoes and black socks. Women wear black one-piece dress or suits, black low-heeled non-shiny pumps with black or natural color stockings.
You have to take off all accessories except wedding rings, but a single-string pearl neckless is acceptable. A handbag has to be non-shiny and plain, a handkerchief has to be in black or white, the makeup and nail manicure should be subtle and natural looking. If you can't remove flashy manicure, you should wear black race gloves.
Obituary money ('kouden'), A cloth wrapper ('fukusa'):
'Kouden' is a monetary gift to offer to the deceased and the survivors in place for incense or flower. This is to show sympathy as well as to help financial support at the needy time. The 'kouden' money is placed in a special envelope and wrapped in 'fukusa' wrapping cloth to be offered. We'll discuss what the appropriate amount and how to wrap at a different time.
'Jyuzu', a Buddhist rosary beans:
This is a must-have at a Buddhist funeral which you may able to borrow at the funeral site.
You can use a simplified 'jyuzu' at any funeral service conducted in accordance with any Buddhist sect. It's advisable to have your own. Please be careful that there are for man and woman. You need not bring it to a Christian service.
Be ready for a case in need: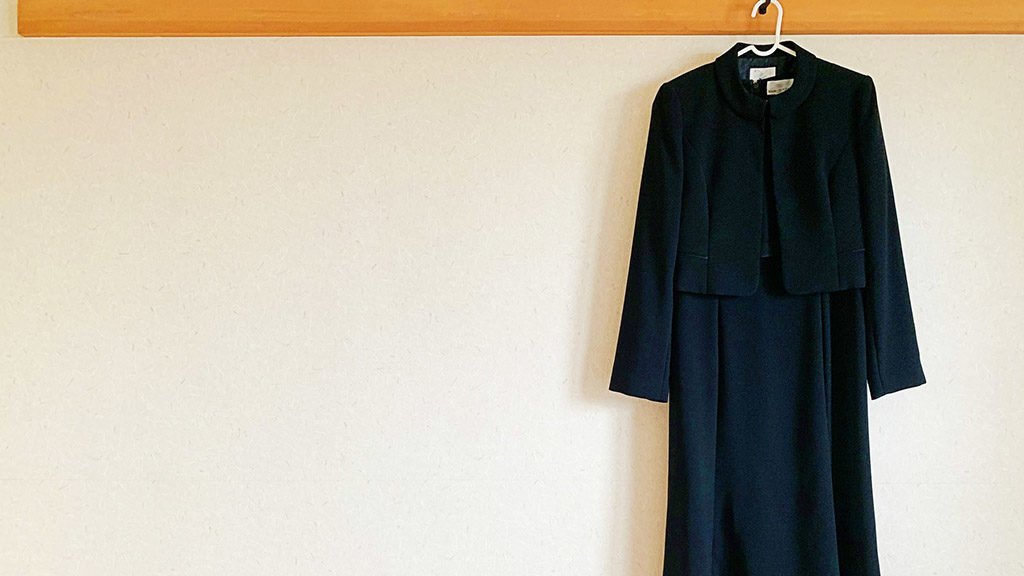 An obituary always hits you all of a sudden. If you posses a mourning wear, you don't have to panic.
Also, it will avoid forgetting any necessary item if you keep these items together, such things as envelopes for obituary money, 'fukusa', 'juzu', a handkerchief, a necktie and a bag.