"How to Enjoy the Sakura Season 2019" – Season's Exclusive Products and Events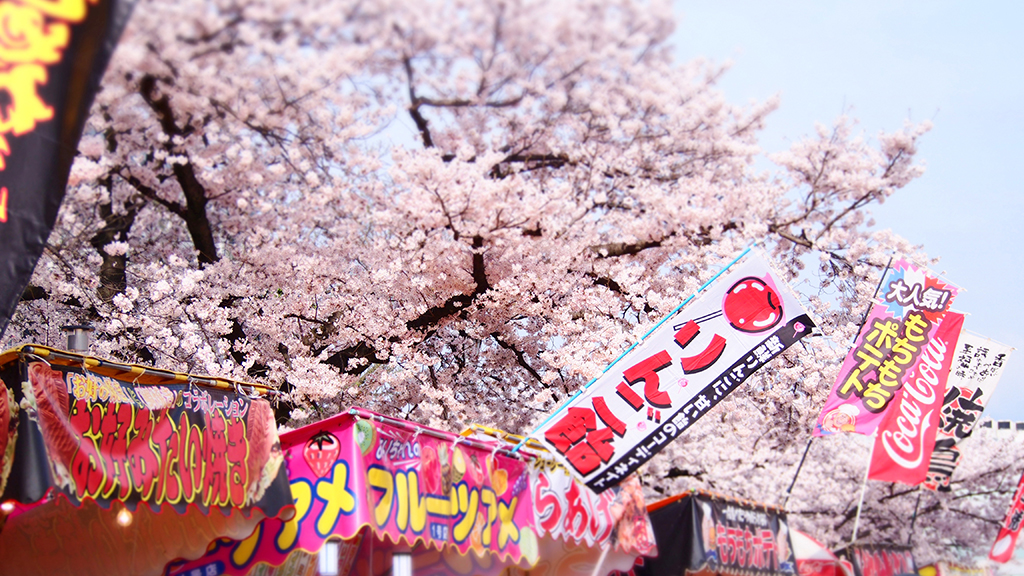 This post is also available in 日本語
At last, we are starting to see the hints of Spring – and sakura, cherry blossoms are bound to blossom soon.
The other day, we talked about the "Reasons to Love Sakura Trees". Today we are going to introduce "seasonal events and products" to get a head-start to enjoying the Sakura season!
Let's Go Out to Enjoy "Sakura-Themed Events"!
We had some readers from the other day's post asking "where can I go for a Hanami, cherry blossom viewing?". So long you view cherry blossoms and appreciate the coming of Spring, it is a "Hanami" regardless of the location or the kind of cherry blossom trees. Hanami can also referred to the viewing of plum blossoms or peach blossoms. So Hanami can be casual too – viewing cherry blossoms and eating bento box at your local park.
For those of you who want to make the best out of the Hanami season though, we recommend checking out sakura-themed events. Various sorts of events are happening across Japan – the ones in which you can truly appreciate the nature or to enjoy it as an entertaining experience. Here are some of the sakura-themed events in Tokyo:
Aqua Park Shinagawa "SAKURA AQUARIUM by NAKED 2019"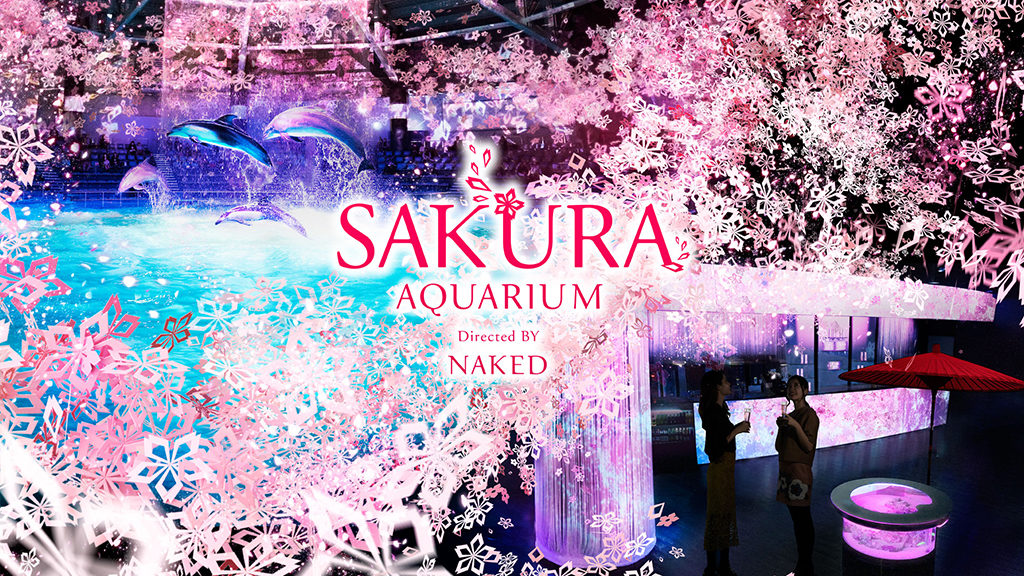 2019/03/02 – 04/21
A truly new, innovative style of Hanami where an aquarium and digital art meets. Dolphins and penguins basked in petals of cherry blossom. Experience Hanami in a magical ocean of cherry blossom made it possible by projection mapping.
http://www.aqua-park.jp/special/sakuraaquarium2019/en_index.html
Nihonbashi "NIHONBASHI SAKURA FESTIVAL 2019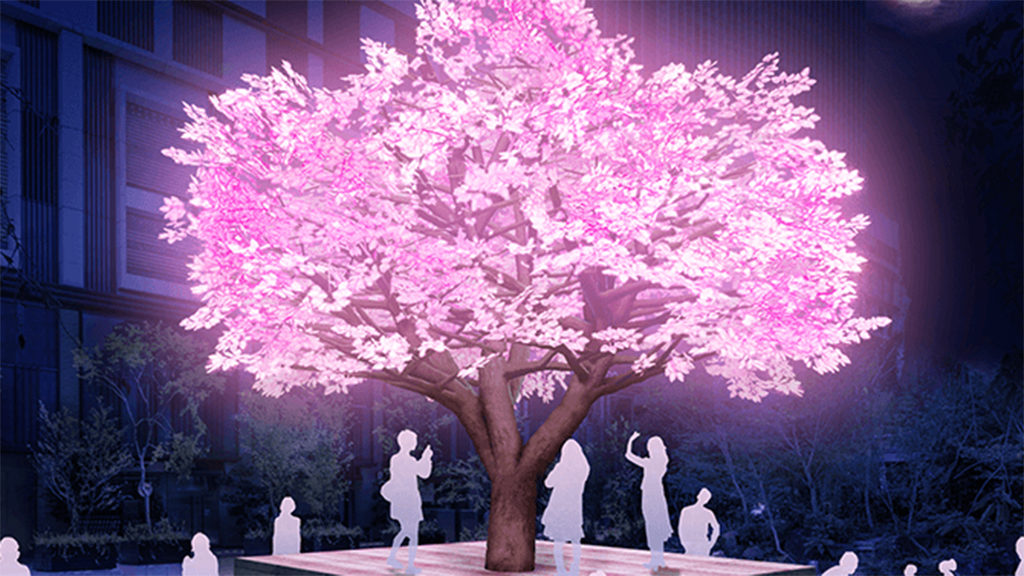 2019/03/15 – 04/07
An area-wide event across Nihonbashi, Yaesu and Kyobashi. Old school sakura viewing spot in Nihonbashi, a 8m tall sakura tree made by 100 thousands LED… This is an event to appreciate the combination of traditional and modern aspect of the city.
https://nihonbashi-sakurafes.art/en/
Tokyo Midtown "MIDTOWN BLOSSOM 2019"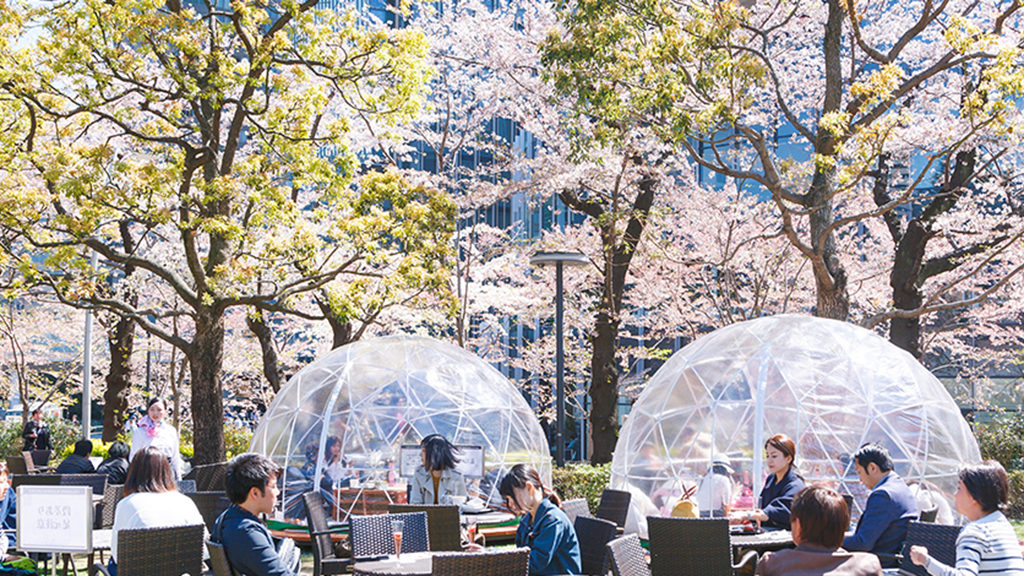 2019/03/15 – 04/14
At Tokyo Midtown and its adjacent park, there will be 8 kinds of cherry blossoms and about 150 trees in total expected to bloom. From 5 PM to 11PM, the cherry tree avenue will be illuminated. There is also luxurious outdoor space for a limited time only to enjoy the coming of spring with grand services.
https://www.tokyo-midtown.com/en/events_news/
Meguro River "Nakameguro Cherry Blossom Illuminations 2019"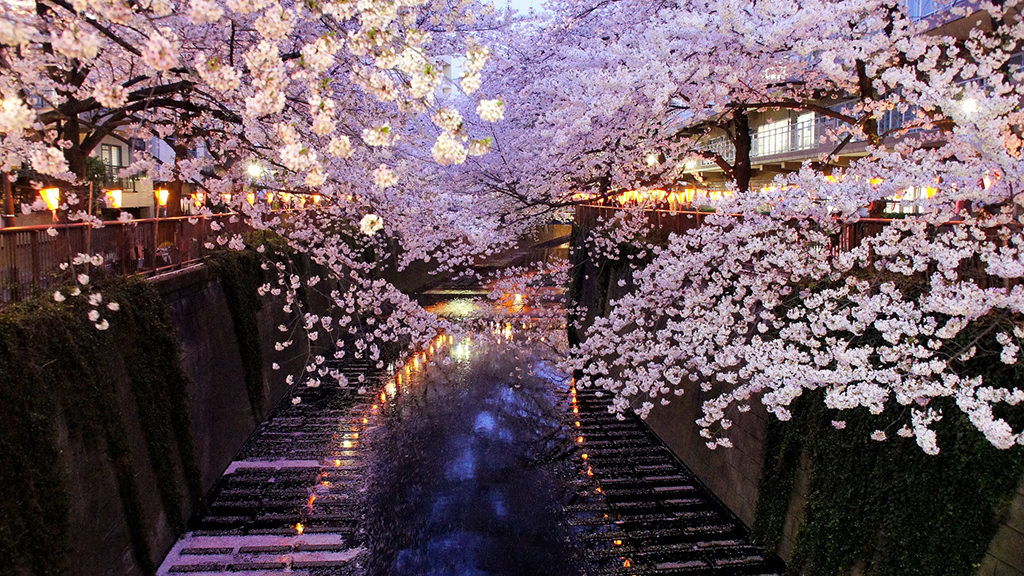 2019/03/23 – 04/10
The famous sakura avenue of Meguro river is approxitamely 3.8 km long, with about 800 trees of Yoshino trees blossoming. Illuminations will be up from 5PM to 9PM on both sides of the river, decorated with lanterns, and the street will be full of food stalls.
"Seasonal Products with a Touch of Sakura" to Make You Smile!
You don't have to go to an event or Hanami to indulge in the season of sakura; in fact, there are so many other ways to enjoy this special time of the year.
For example, the typical food of the sakura season would be sakura mochi and three-colored dango assort. These are available at any convenience store or supermarket. This isn't certainly the only food and beverage to celebrate the sakura season.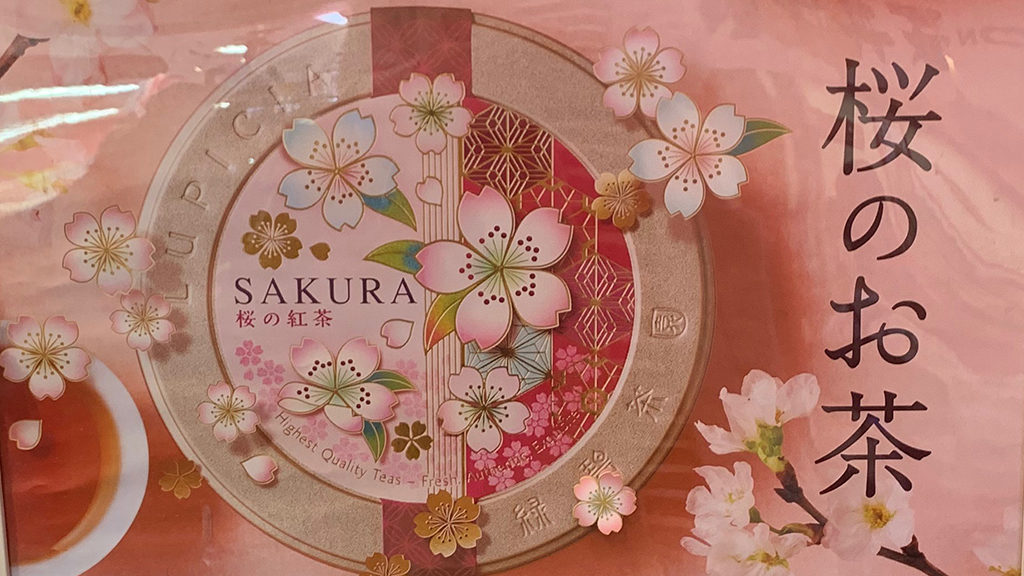 At a tea-speciality chain shop "Lupicia" for instance, "the Sakura Tea Series" are lined up at the storefront. The Series include "Sakura Hoji Cha" which is a blend of salted sakura leaves and green tea, "Sakura Tea Bags", a non-caffeinated blend of sakura leaves and roobois tea, milk tea infused with macha, and many more blends of tea with a touch of sakura.
Of course, every can and box of tea that is sold during the season is in the original sakura print. Wrappers and paper bags are also in the same print – bringing extra happiness to your every day. This is also a perfect gift for some celebratory occasion.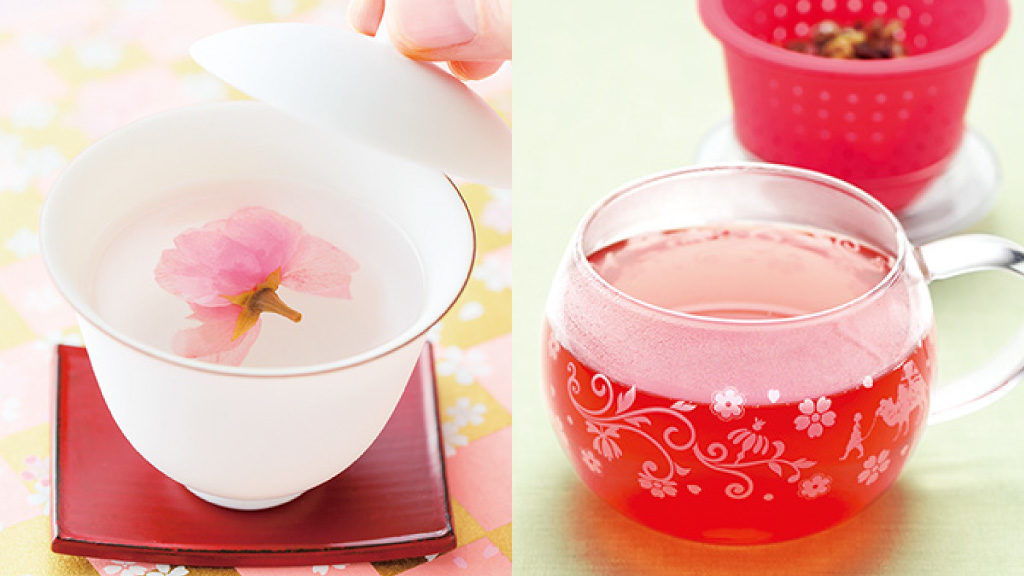 Another thing to introduce to you all is salted cherry blossoms. "Sakura yu" (a couple of petals of salted cherry blossoms infused in hot water) is a traditional drink served at celebratory occasions like wedding in Japan.
In addition, a sakura-print mug and sakura-flavored cookies and honey are specially sold during Spring at Lupicia. You can enjoy "sakura" just by shopping at Lupicia.
https://www.lupicia.com/shop/e/eS19/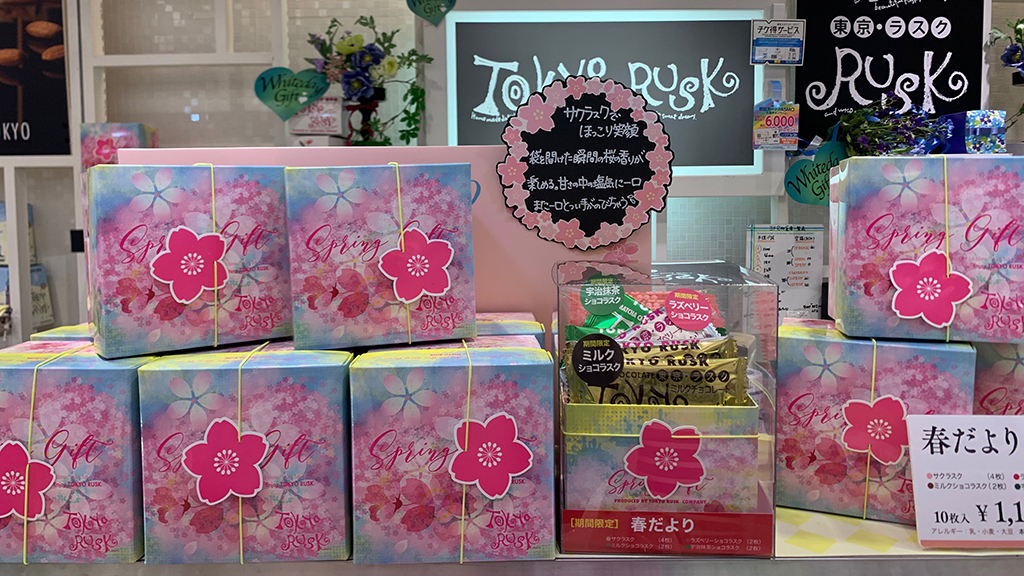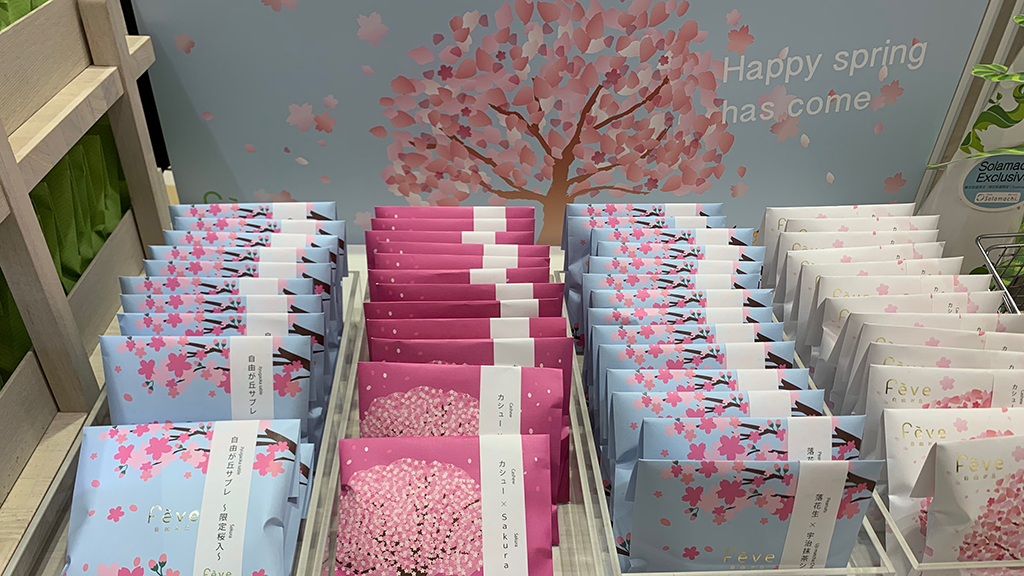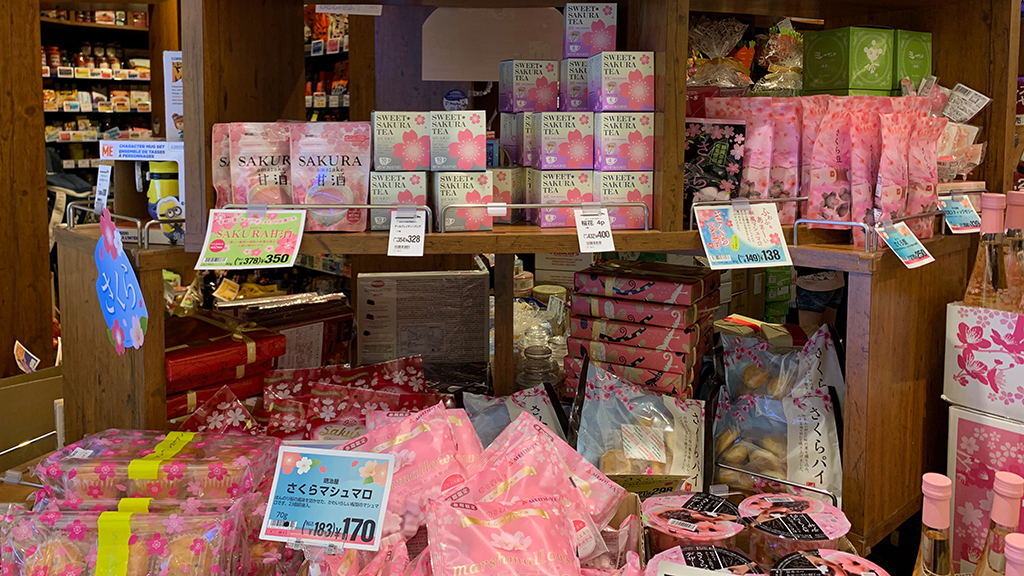 This "sakura series" products are widely sold at shops this time of the year. Why don't you go for a shopping spree to look for your favorite from the "sakura series" at different types of store – from Rusk-specialty shop to Sable-specialty shop. You can also indulge in sakura by browsing a food section of department store or a grocery shop like KALDI.
"Sakura Products" Made More Convenient!
Last but not least, sakura-themed products are sold at convenience stores and even 100-yen shops.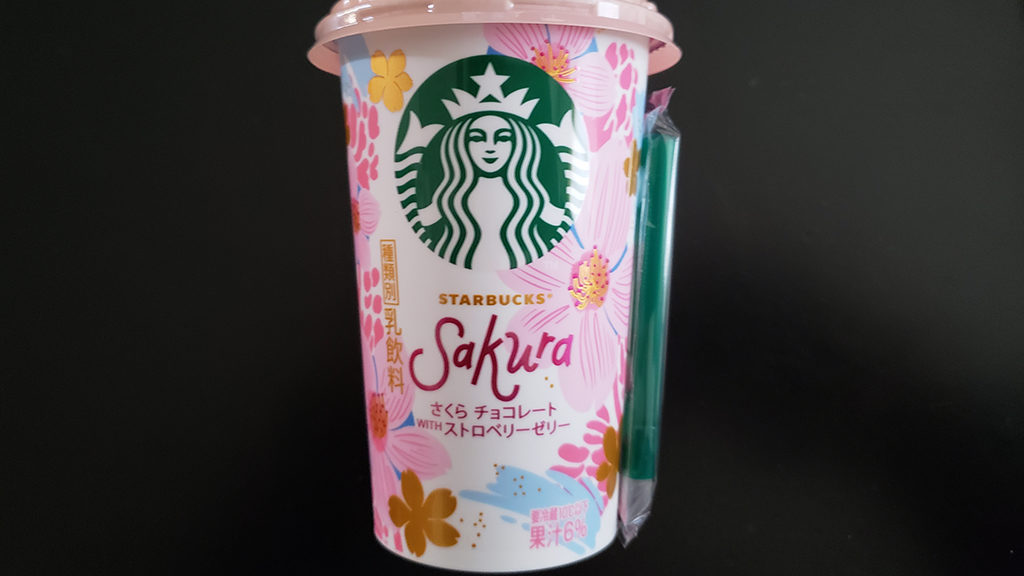 To name a few products to "savor sakura" : "Sakura Chocolate with Strawberry Jelly" from Starbucks, various sakura-flavored snacks, sweet bun with sakura stuffing, and Japanese confectionery topped with sakura-petal whipped cream and many more.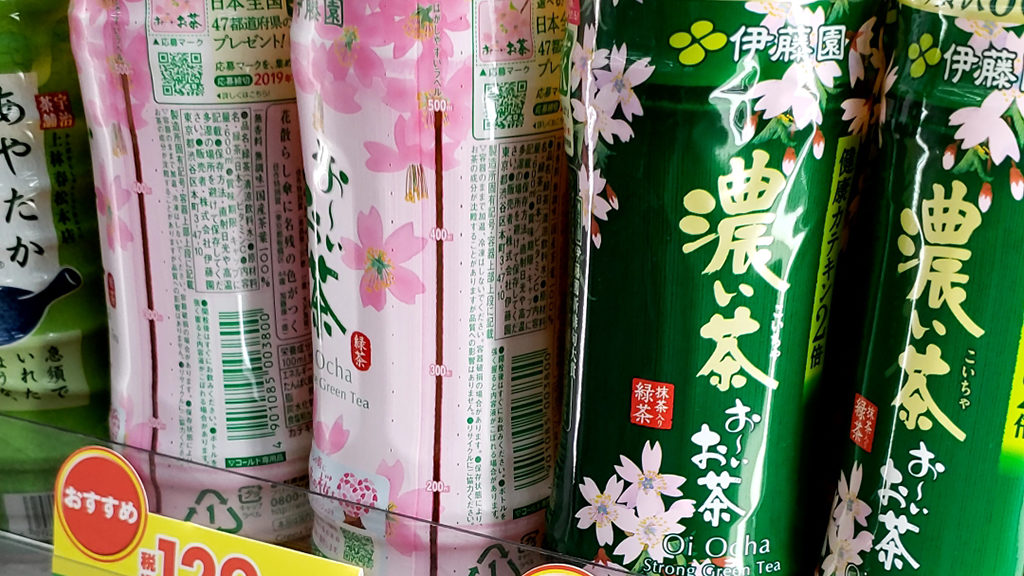 This is evreyone's favorite green tea "Oi-ocha" by Itoen, in a seasonal limited package of sakura.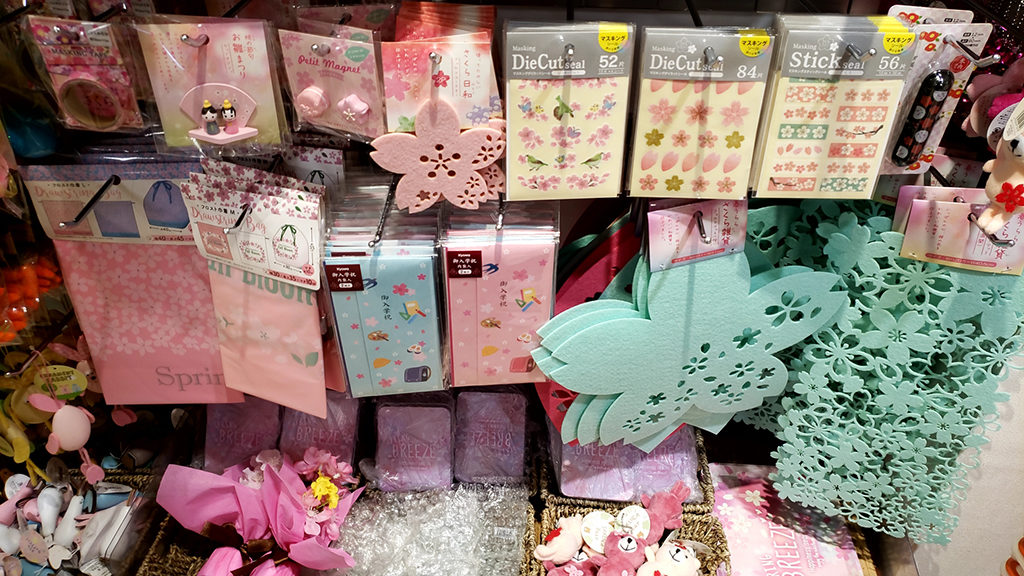 Stationery, cooking ware and many more miscellaneous sakura-themed products are sold at 100 yen shops.
Another way to appreciate cherry blossoms is to pop by convenience store or 100 yen shop to refresh during work or a little makeover of your room.
Find Your Way to Enjoy Cherry Blossoms
There are many ways to "appreciate cherry blossoms and indulge in sakura viewing" for every one of you out there. Spring time in Japan is truly magical, filled with sakura trees everywhere you go.
How will you enjoy cherry blossoms, under the long-awaited warm sunshine? We hope you find your way to enjoy cherry blossoms in Japan.