Japanese people cherish the cherry blossom for its transient beauty.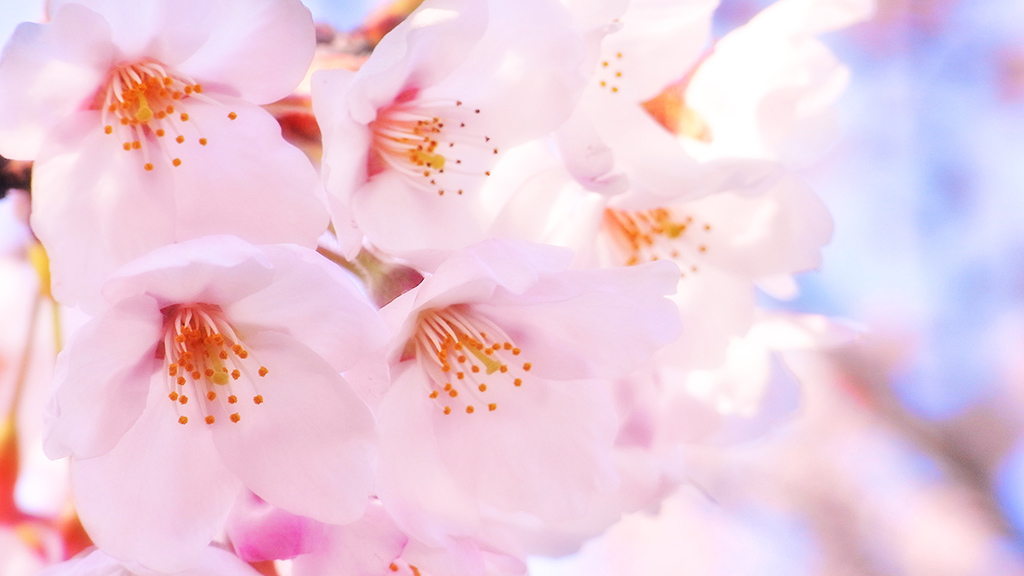 This post is also available in 日本語
When cold winter is taken away over by the soft spring sunlight. Japan becomes covered with pink cherry blossoms.
When the cherry blossoms are in full bloom under the misty blue sky, people stroll through parks enjoying varieties of cakes and sweets in the motif of cherry blossoms. Merchants offer seasonal products available only in Japan. Songs on the cherry blossom are heard on the streets. This is the arrival of spring time and the cherry blossom represents the season.
Why do cherry blossoms charm so many people? We'll uncover this for you, a bit seriously.
Reasons to love cherry blossoms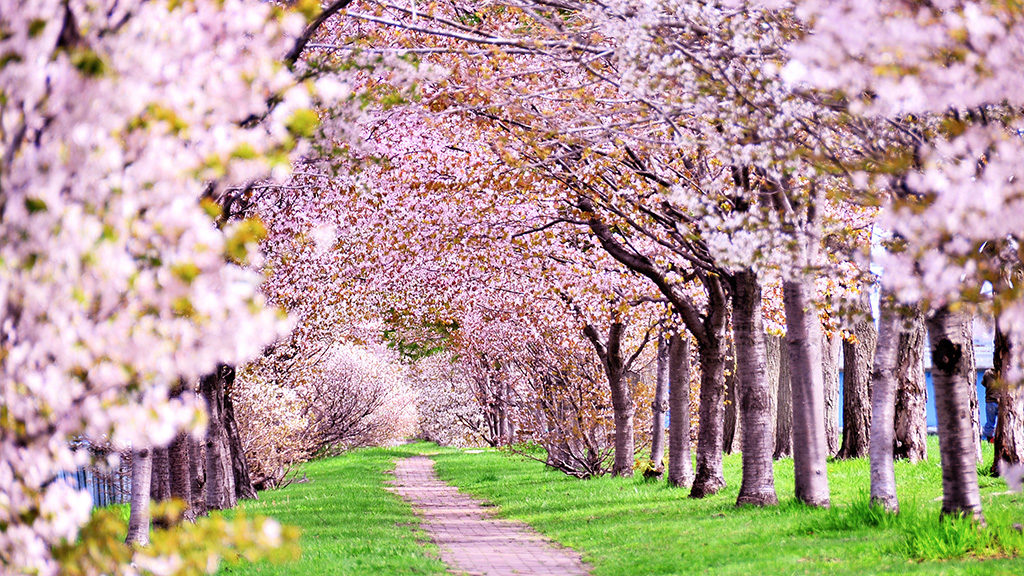 The "life of cherry blossoms" lasts only for a brief period of time. The blooms come out all at once in the same region, but they are gone only in a few weeks, leaving people to feel as if they saw an illusion.
Not only the "overwhelming beauty" shown when they begin to display the full bloom simultaneously, but together with the "fleeting" dream-like element and the nobleness of falling pedals are what make cherry blossoms so fascinating.
Since ancient times, cherry blossoms have been placed similar to the sense of "nothing is permanent," meaning nothing can stay immortal in the world of ever rapid changes and people are also projected in the transience of life which one is born into.
The sentiment and melancholy sadness expressed as "mono no aware," ( a tender heart) are sense of values unique to the Japanese. It is believed that this is why the life of cherry blossoms is deeply rooted in the spirit of the Japanese people.
Cherry Blossoms are intimately related with Japanese culture and history
Since ancient days, it has been said that "The god of grains dwell in cherry blossoms," because the blooming of cherry in spring was believed to give people a go-sign to start agricultural works. You will find many poems and verses featuring cherry blossoms in Waka (classic Japanese poetry with 31 syllables) collections such as Manyoshu and Kokin Waka.
The cherry blossom viewing festivity began in the Heian Era (794 a.d.-1185 a.d.) and it appears in the essay of Tsurezuregusa (ca. 1330)
In Edo Era, along with the maintenance and control of rivers, a lot of cherry trees were planted on the banks for river wall protection and beautiful appearance. There are over 100 varieties of cherry trees known today as a result of years of bleeding efforts, and the "Someiyoshino" which first appeared in the late Edo Era has spread throughout Japan. Now a days, this species became so popular that we say, "Without Someiyoshino, no Hanami (flower viewing party)".
When does cherry blossom bloom?
Although it is affected by the year-by-year climate, the average blooming period is from late March to early April. Every year around February, the regional "cherry blossom front" is published by media.
They forecast the flowering date and full blooming period for each region. Generally, the common path of "Cherry blossom front" starts from the warmer southern region of Kyushu and move up to Kansai, Kanto, Tohoku and finally to Hokkaido.
Since cherry trees start to bloom all at once and fall flowers all at once as soon as we feel they are in full bloom. Therefore, the peak season is short and limited. The best days for blossom viewing may vary due to the temperature, wind and rain. In order to enjoy cherry blossoms, it is advisable to check with the flowering information and full bloom forecast frequently.
How to savor cherry blossoms? In many different ways!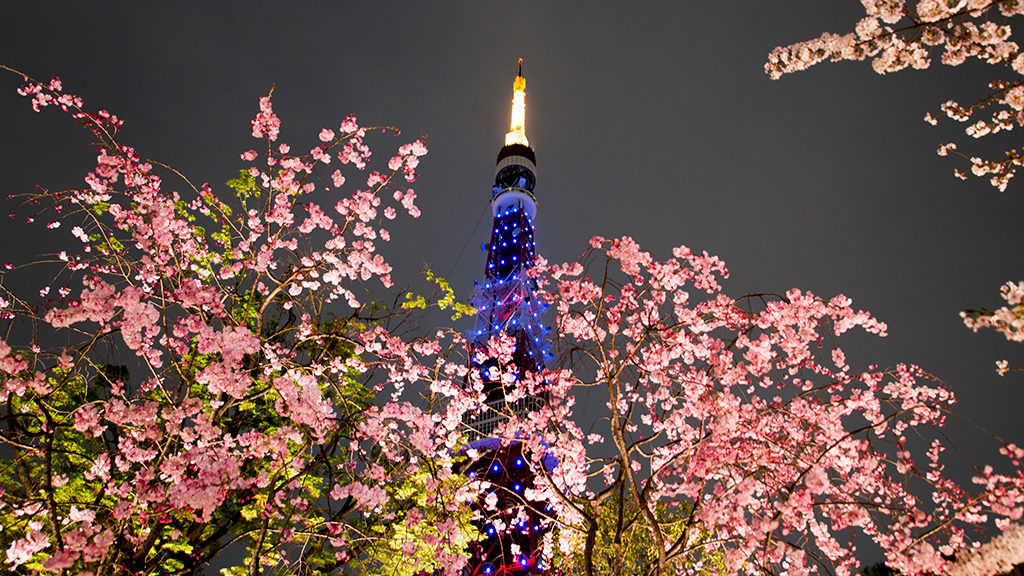 There are many cherry blossom spots throughout Japan. Travel plans for "Ohanami tour" can be found at travel agencies and on information magazines in spring.
One popular approach is to go to a blossoming park in your neighborhood, sit on a leisure sheet, and enjoy foods and drinks savoring the beauty of cherry blossoms. As some of these parks prohibit this activity, it is necessary to check with local park offices beforehand.
Another popular way to enjoy cherry blossoms is to hike or cycle along the cherry-lined-roads, which may look like a tunnel of blossoms.
Cherry trees are most often planted at gates and in play grounds of schools. Many people take photo pictures commemorating the entrance to the school, backdropped by cherry blossoms.
Further, it has become very popular to view cherry blossoms after dark when blossoms are lighted up mostly at renowned cherry blossom spots.
It is only a few days out of a year which gives us a window to enjoy cherry blossoms in their full bloom. It could be the greatest befit to be in Japan at this right moment.
Why not enjoy and indulge yourself in the vibrant and overwhelming beauty of the cherry blossoms in full bloom and the flurry of falling pedals dancing in the wind.