Difference Between Rirekisho and Shokumukeirekisho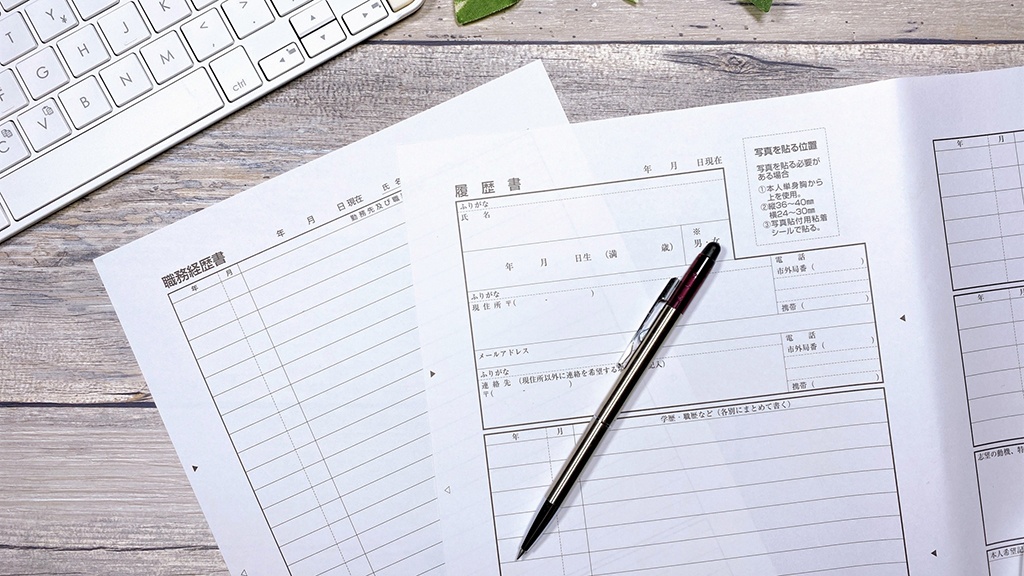 This post is also available in 日本語
In general, when looking for a job in Japan, you will need a "RIREKISHO (resume) " and "SHOKUMU KEIREKISHO (curriculum vitae) "written in Japanese. Even if you register and apply for a job online, you will still need to submit the documents before the interview. From this point, therefore, I will introduce, in detail, the meaning of the documents required for job hunting, how to write them, and the procedure for sending them. Read carefully, and use this information to help you get the job you want.
Related Articles on Documents Required for Job Hunting
01 What is a RIREKISHO and SHOKUMU KEIREKISHO?
Documents required when looking for a job
| | |
| --- | --- |
| RIREKISHO | This is a official document used in all employment screenings for communicating your "basic information", such contact information and personal history. As, generally, personnel data is used publicly, it will be stored after you enter the company. If there are falsehoods etc. in the content, this may lead to your dismissal, so please be sure to enter the information correctly. |
| SHOKUMU KEIREKISHO | This is for mid-career hiring, and is a document for communicating "what kind of work you have done up until now." |
| Entry sheet | This is for new graduate hires, and is a document for communicating "what kind of work you would like to do". |
What do recruiters look for in documents?
The hiring manager is a professional who examines the application documents. In addition to the content of your application, they may also be able to predict your personality based on the accuracy of your Japanese and the politeness of your writing. First of all, it is important to follow the minimum Japanese business etiquette and prepare your application carefully yourself.
Points to note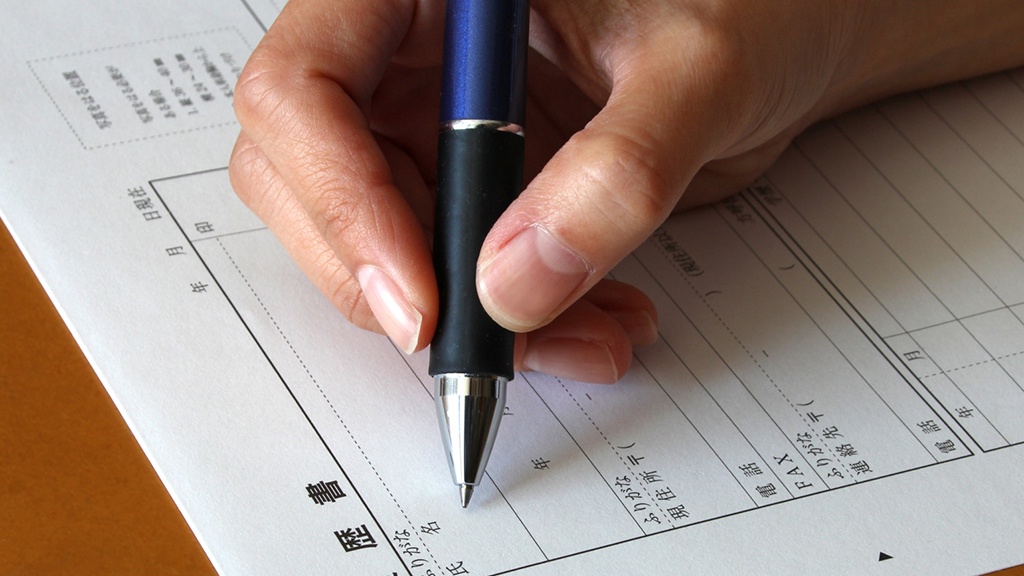 Handwriting or digital?
Until a while ago, the basic rule was to send handwritten documents by mail. Recently, however, more and more companies are allowing you to print out data created in Word/Excel/PDF, etc. and send it by mail or email. If the company specifies one or the other, please abide by their instruction. If you have difficulty handwriting in Japanese, inquire in advance. If you are creating digital data, make sure you know how to send it, as well as the size of the paper.
Handwriting is your greatest asset
If you can write Japanese by hand, it is best to do so, unless the company specifies otherwise. This will not only show what you have written, but also your Japanese language skills.
Use a black ballpoint pen with a thickness of about 0.5mm. It does not matter if your handwriting is poor. It is important to write carefully and without misspellings or omissions. "Erasable ballpoint pens" can erase text when rubbed or copied. Never use them. Oil-based or gel ink pens are recommended.
If you make a mistake, be sure to rewrite everything again on a new piece of paper, rather than correcting it. Do not use correction fluid, or correction tape. It is a good idea to draft your letter in advance.
Some people ask their Japanese friends to write on their behalf, but if it is judged at the interview that there is a difference between your application and your Japanese ability, it may lower your evaluation. Even if you are hired, you will be the one who has trouble understanding the language. Make sure to carefully prepare your own documents.
Do not leave any blanks
Blank fields give the impression of being unmotivated. Whenever possible, try to leave as few fields as possible blank in the application form.
Take a picture & Don't reuse
Legally, the companies are not required to return your application material. Therefore, if you are not hired, you may not receive your application back. It is a good idea to copy or take photos of your application, as it is hard to recall all the items when applying to the next company.
Even if your application has been returned, you should not use it for the next company. Your reasons for applying, etc. should be different for each company. There is also the possibility that it may be dirty or folded when it is returned. Write on a new, clean piece of paper.
Summary
On this occasion, we introduced the documents used for application and points to note when filling them out. Make sure you "write it yourself with care". Next time, we shall explain the size of the application documents.