Seven Recommended Scenic Mount Fuji Spots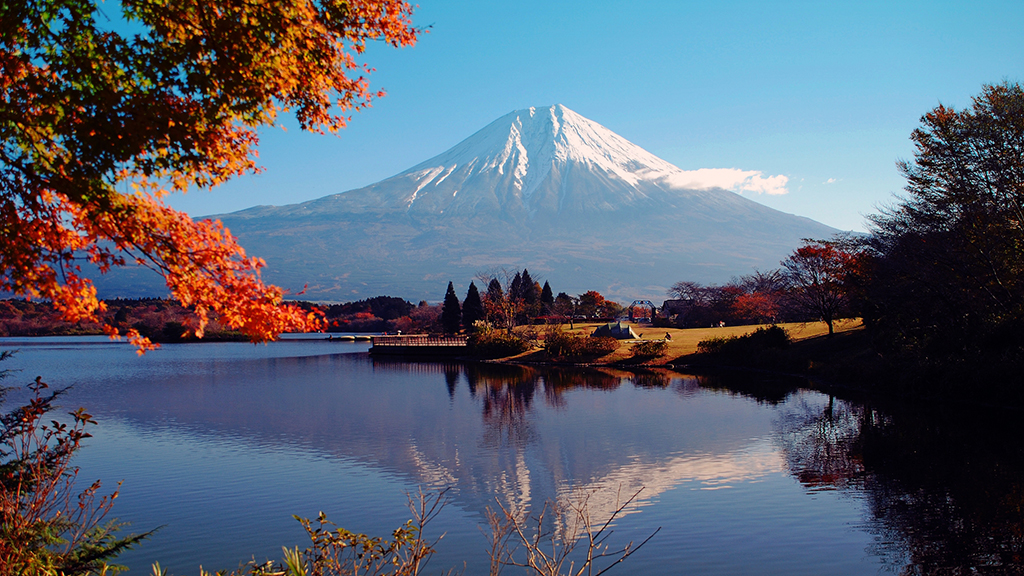 This post is also available in 日本語
Mount Fuji straddles Shizuoka and Yamanashi Prefectures, and is the highest active volcano in Japan. Its grandiose beauty is described in many works of art, and in 2013, it was registered as a world cultural treasure. The mountain climbing season is from the start of July until the start of September, and its popularity stems less from the climb as the opportunity to gaze out at the view so wonderfully depicted in "Ukiyo-e". One attraction is that the view greatly differs depending on the place you view and the season. On this occasion, I would like to introduce you to some recommended spots from which to view Mount Fuji.
[Yamanashi] Views from Motosuko-nakanokura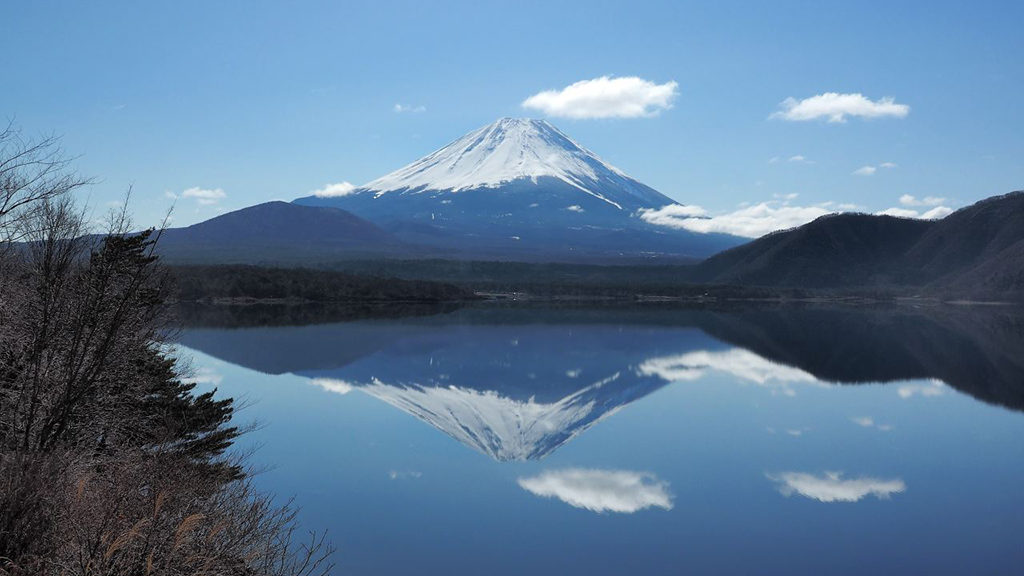 Located at the foot of the west bank of Lake Motosu, you can view Mount Fuji from the west bank over Lake Motosu. The "Sakasafuji (view in which Mount Fuji is shown upside-down on the surface of the lake as if reflected in a mirror) in Lake Motosu is famous for being displayed on the currently issued 1,000-yen bills and the previously issued 5,000-yen bills. It is about a 30-minute climb from the parking lot to the observatory, but as there is a walkway and signs, you can visit with peace of mind even if it is your first time.
As there is a live camera installed, you can view the same view as from the observatory on the Internet.
https://www.town.minobu.lg.jp/camera/
[Yamanashi] Lake Kawaguchi (Kawaguchiko)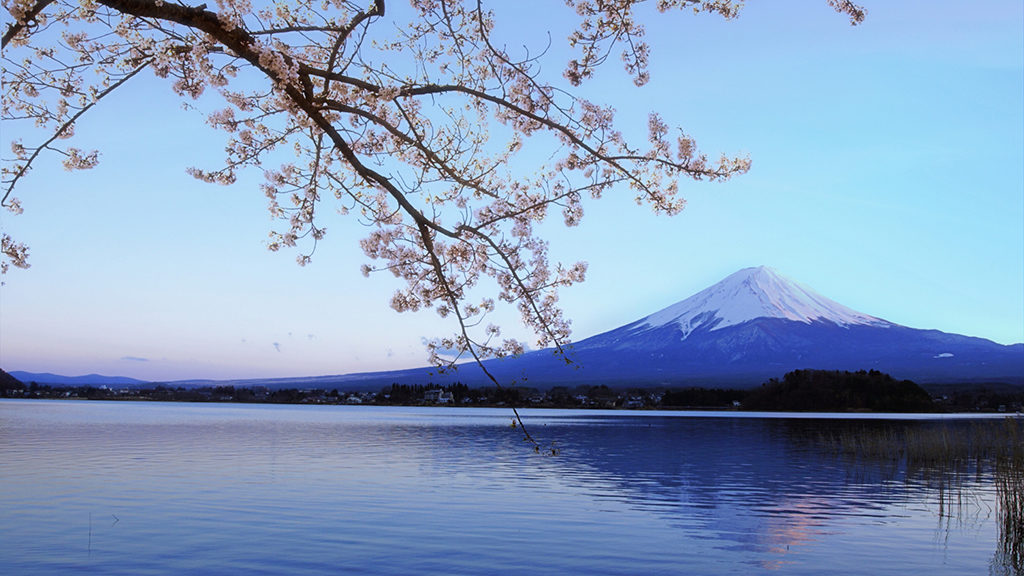 You can view the beauty of Mount Fuji from nearly all locations in Lake Kawaguchi. To see the Sakasafuji, we recommend the north bank. This is famous as a tourist spot, and there are art museums and museums in the surrounding area. You can also rent bicycles and cycle around the lake. We also recommend staying overnight and viewing the beauty of Mount Fuji in the early morning.
http://www.fujisan.ne.jp.e.aca.hp.transer.com/
[Yamanashi] Mount Fuji panoramic ropeway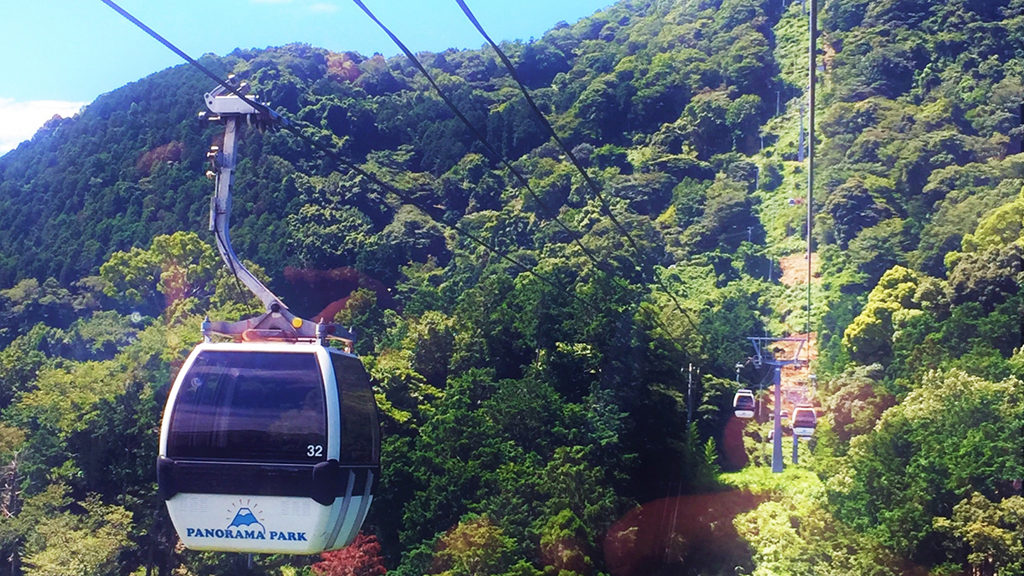 This is a 3-minute ropeway going from Kawaguchi-kohan station, which is at an altitude of 856m, to Fujimidai station at 1,075m. If the weather is fine that day, you can enjoy a beautiful view of Mount Fuji and Lake Kawaguchi from the observatory at Fujimidai station. Another popular photo spot is "Tenjo-no-kane" (Ceiling bell), built to face Mount Fuji. In the surrounding area, there is also a hiking course where you can enjoy the view of Mount Fuji and alpine plants.
https://www.mtfujiropeway.jp/en/
[Yamanashi] Arakurayama Sengen Park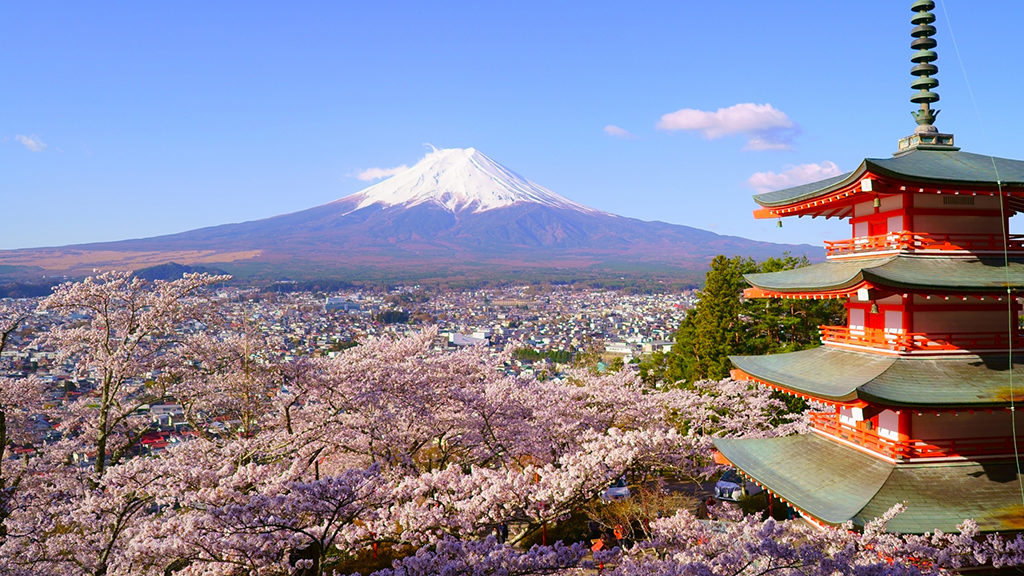 This is a park where you can view the five-storied pagoda, Mount Fuji, and cherry blossoms from the middle of Mt. Arakura. This is often used on the cover of guidebooks for foreigners and is extremely popular with foreign tourists. There is a hiking course where you can climb the Arakura Fuji Sengen shrine or Mt. Arakura.
https://www.yamanashi-kankou.jp/kankou/spot/p1_4919.html
[Shizuoka] Lake Tanuki (Tanukiko)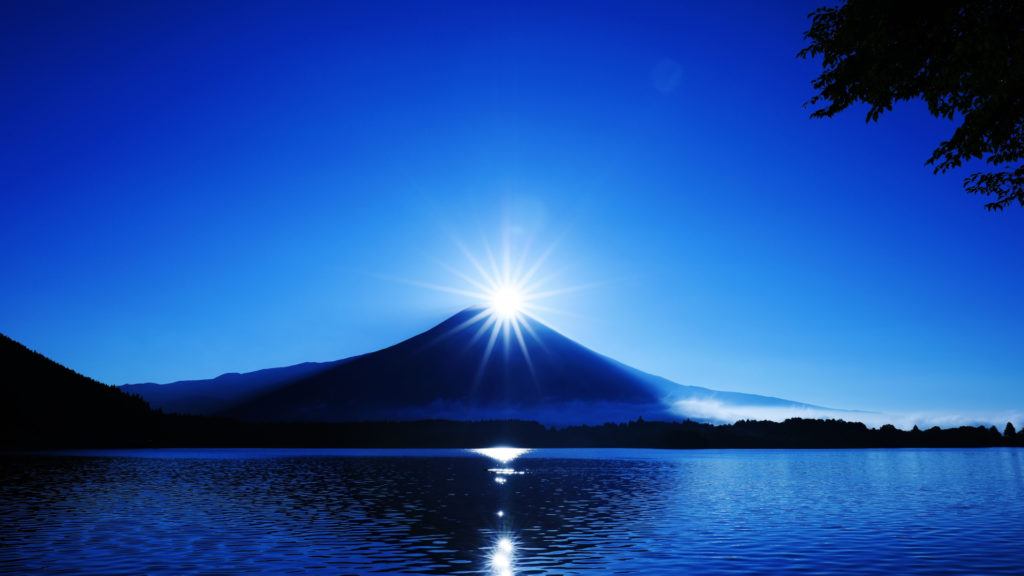 Mt. Fuji shows various scenery depending on the season and place. There is the "Diamond Fuji" that can only be seen in limited locations several times a year. At sunrise or sunset, when the sun overlaps with the peak of Mount Fuji, the "Diamond Fuji" phenomenon appears. This includes "Double Diamond Fuji" where Diamond Fuji can be seen in the reflection of the Lake Tanuki. This can be seen around 6AM several days before April 24th and August 20th when the weather is good. There is also a campsite.
https://tanukiko.com/tanukiko/#yurai
[Shizuoka] Nihondaira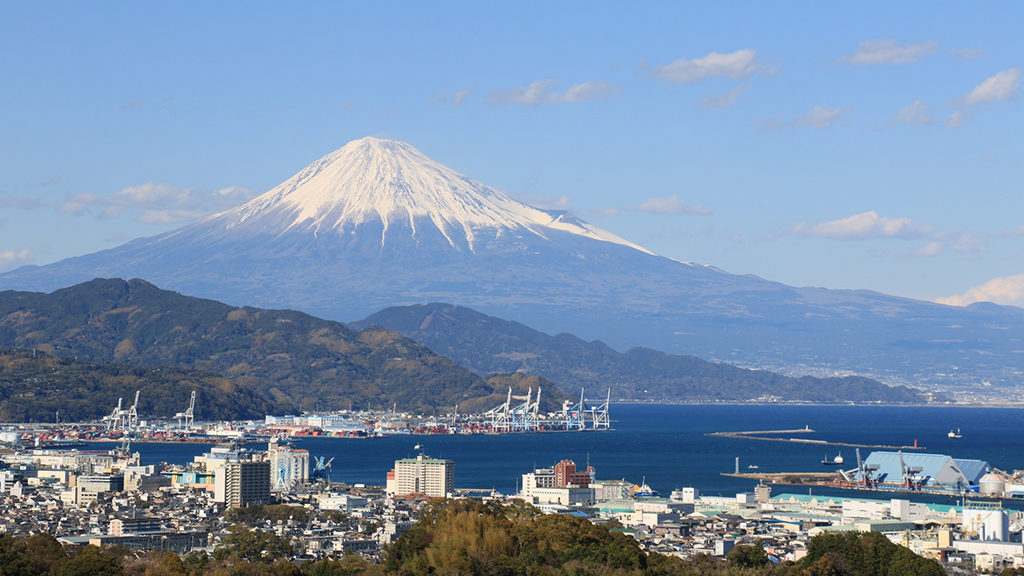 This is a hillock at an altitude of approximately 307m, looking down on Suruga Bay. In 2018, the "Nihondaira Yume Terrace" was opened, from which you can enjoy a 360 degree panoramic view with a perimeter of 200m. It has superb views, such as Mount Fuji as seen over Suruga Bay, Shimizu Port directly below, and Miho-no-Matsubara. You can also enjoy the night view.
https://nihondaira-yume-terrace.jp/
[Kanagawa] Lake Ashi (Ashinoko)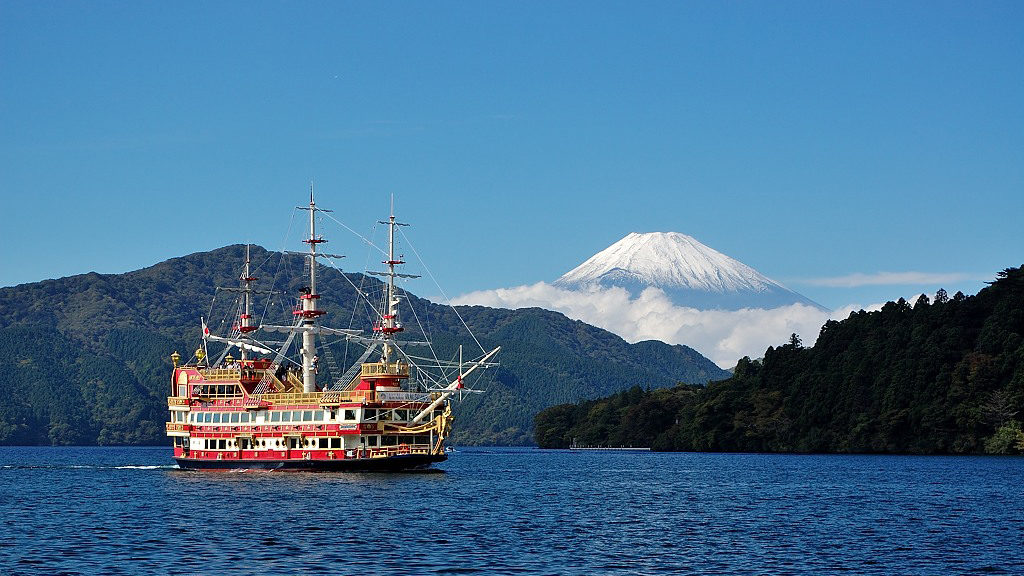 This is a popular tourist location as a lakeside hot spring seen from Mount Fuji. You can gaze at views of Mount Fuji while enjoying fishing for rainbow trout, black bass and Japanese pond smelt. There are pleasure boats, and you can take your time, gazing out at Mount Fuji from the lake.
https://www.hakone.or.jp/midokoro/ashinoko.html
[Extra edition] Tokaido Shinkansen (bullet train)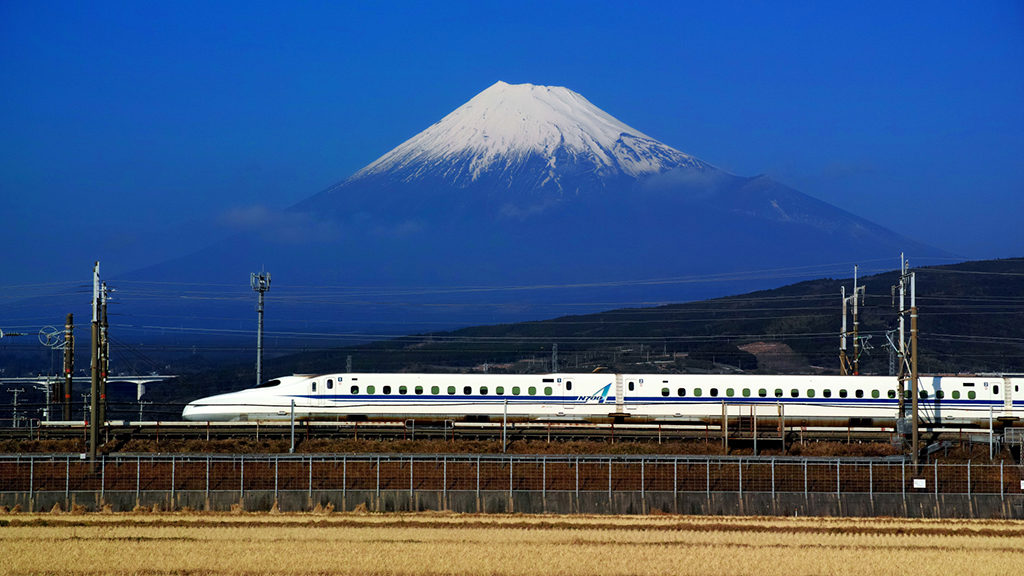 When aboard the Tokai Shinkansen, you can gaze out at the beauty of Mount Fuji before and after passing through Shin-Fuji station. When traveling from Tokyo in the direction of Shin-Osaka, you should sit on the right side in the direction of travel, and when traveling from Shin-Osaka to Tokyo, you should sit on the left side in the direction of travel.