Rediscovering the Charm of the Local Region! "Prefectural Resident Discount"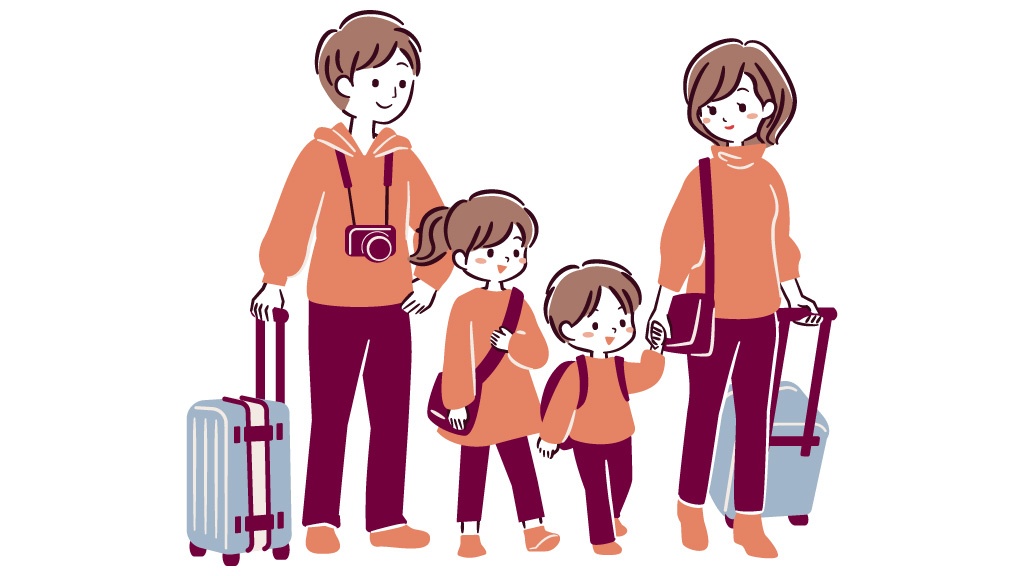 This post is also available in 日本語
In Japan, last year, the "Go To Travel" campaign was carried out, in which the charges for domestic trips were discounted, and you received coupons that you could use at your destination. However, this scheme was suspended due to the spread in COVID-19 infection.
The "Prefectural Resident Discount" is a travel discount system that is being executed in place of "Go To Travel". This is only aimed at residents of that prefecture, and nearly all prefectures are offering discounts on accommodation fees and issuing coupons that can be used during your trip.
Extended until March next year & expanding areas in which it can be used!
The prefectural resident discount is based on "Regional Tourism Business Support" by the Japan Tourism Agency. As this support lasts until December 31, 2021, nearly all prefectures have set the deadline to December 31st. Additionally, it is only prefectural residents that can use this.
However, recently it was announced that support for the Prefectural Resident Discount would be extended to March 10th. Additionally, on the assumption that the "vaccine/test package" is used, it will become available not only to the prefectural residents, but also can be used by those in neighboring prefectures.
For those of you planning trips, perhaps you should check carefully the campaigns in your prefecture or neighboring prefectures. Some new campaigns may be added.
Prefectural Resident Discount List etc.
We have summarized the list of Prefectural Resident Discount and Prefectural Resident Exclusive campaigns currently being run. The discount amount, content of the coupons, and method of application differs according to the prefecture, so please make sure to check out the details in advance.
Hokkaido
Hokkaido
Doumin-wari
https://douminwari.jp/r3/
Until 2021/12/28
Tohoku
Aomori Prefecture
Aomori Prefecture O-Dekake Campaign
https://aomori-trip.jp/
Until 2021/12/31
Iwate Prefecture
Iwate Travel Support Project Part 2
https://www.iwate-tabipro.jp/
Until 2021/12/31
Miyagi Prefecture
Miyagi Lodging Discount Campaign Stay Support! Lodging Discount & Plan With Coupon
https://miyagi-syukuhakuwari.com/
Until 2021/12/31
Akita Prefecture
Akita Winter Discount Campaign!
https://fuyuwari.com/
Until 2022/2/28
Yamagata Prefecture
Yamagata Four Seasons Travel
https://yamagata-harutabi.com/
Until 2021/12/31
Prefectural resident Stay Lively Campaign
https://yamagata-genki.net/
Until 2021/12/31
Fukushima Prefecture
Prefectural Resident Discount Plus
https://fukushima-pr.staynavi.direct/campaign/prefecture/fukushima/kenmin
Until 2021/12/31
Kanto
Ibaraki Prefecture
Iba Travel Reliable Discount
https://www.knt-kt.co.jp/ec/2021/ibatabi/general.html
Until 2021/12/31
Only for Ibaragi residents who have received a negative result in an antigen test or PCR test for COVID-19 within 7 days of the travel date(result judgment date standard) or Ibaragi residents who have had two COVID-19 vaccines
Tochigi Prefecture
Part 2 Prefectural Resident Family Trip Promotion Project
https://www.onetravel-tochigi.jp/
Until 2021/12/31
Gunma Prefecture
Aikyo Gunma Project Part 3 "Accommodation Campaign"
https://gunma-dc.net/featurecat/aikyougunma/
Until 2021/12/31
Residents of Gunma Prefecture who have received two doses of the COVID-19 vaccine at least 15 days prior to the start of their stay, or who have tested negative by PCR (within 3 days prior to the start of their stay).
Saitama Prefecture
Tokutoku Saitama! Tourism Coupon
https://premium-gift.jp/tokutoku_saitama
Until 2022/1/31
Kanagawa Prefecture
Rediscover Your Local Area of Kanagawa(Kanagawa Prefectural Resident Discount)
https://www.kanagawa-kankou.or.jp/?p=we-page-entry&spot=381715&type=special
Until 2022/1/31
Chubu
Niigata Prefecture
Great Deal! Niigata Prefectural Resident Discount Campaign
https://tukatoku-niigata.com/
Until 2021/12/31
Toyama Prefecture
Let's Enjoy Our Local Area More! Toyama Tourism Campaign (Part 2)
https://toyama-kanko.jp/
Lodging Trip Discount "Let's Stay Locally! Prefectural Resident Discount Campaign"
Until 2021/12/31
Let's Have Fun in the Local Area! Prefecture Day Trip Tour Campaign
Until 2021/12/31
Ishikawa Prefecture
Prefecture Travel Support Project Discount For Residents Part 3
https://ishikawaryokououen.com/
Until 2021/12/31
Fukui Prefecture
Fukui de Special Campaign
https://www.fuku-e.com/otokucampaign/
Until 2021/12/31
Yamanashi Prefecture
Yamanashi Green Zone Accommodation Discount
https://yamanashi-syukuhakuwari.com/
Until 2021/12/31
Nagano Prefecture
Prefectural Resident Mutual Support Shinshu Discount SPECIAL
https://tabi-susume.com/sws/
Until 2021/12/23
Gifu Prefecture
Travel And Support! "Take a breather! Gifu Travel" Prefectural Residents Discount Campaign Part 3
https://www.kankou-gifu.jp/article/hottohitoiki/top/
Until 2021/12/31
Shizuoka Prefecture
By Shizuoka! Now is the Time! Shizuoka!! Genki Tabi!!!
https://premium-gift.jp/shizuokagenkitabi/
Until 2021/12/27
Aichi Prefecture
LOVE Aichi Campaign
https://www.aichi-now.jp/loveaichi/
Until 2021/12/31
Aichi Travel e-Money Campaign
https://aichi-travel.jp/
Until 2021/12/31
Kinki
Mie Prefecture
Mie Tabi Premium Campaign
https://www.kankomie.or.jp/special/mietabipremium/
Until 2021/12/31
Shiga Prefecture
Now is the Time to Visit Shiga! Part 4
https://www.biwako-visitors.jp/feature/detail/imakoso/
Until 2021/12/31
Kyoto Prefecture
Rediscover the Charm of Kyoto Travel Project
https://www.kyoto-tabipro.jp/
Until 2021/12/31
Osaka Prefecture
Osaka Irasshai Campaign 2021
https://osakairasshai.start.osaka-info.jp/
Until 2022/1/31(discount on accommodation is until 2021/12/31)
Osaka Prefecture residents for whom the vaccine history or PCR negative results can be confirmed
Hyogo Prefecture
Hometown Support! Let's Travel Around Hyogo Campaign
https://web.pref.hyogo.lg.jp/sr16/covid/competition.html
Until 2021/12/31
Nara Prefecture
Ima Nara. Campaign 2021
https://www.nara-campaign.com/
Until 2022/2/28
Wakayama Prefecture
Wakayama Refresh Plan 3rd
https://wakayama-refresh.com/
Until 2021/12/31
Chugoku / Shikoku
Tottori Prefecture
#WeLove Sanin Campaign
https://www.pref.tottori.lg.jp/294744.htm
Until 2021/12/31
Shimane Prefecture
Redisover! Your Shimane Campaign #WeLove Sanin Campaign
https://www.yourshimane2021.jp/
Until 2021/12/31
Okayama Prefecture
Okayama Travel Support Discount
https://www.okayama-event.com/
Until 2021/12/31
Hiroshima Prefecture
Yappa Hiroshima Jawari Discount "Regional Tourism Support"
https://yappa-hirowari.com/shienwari/
Until 2021/12/31
Yappa Hiroshima Jawari Discount
https://yappa-hirowari.com/about/
Until 2021/12/31
Yamaguchi Prefecture
Tabitabi Yamaguchi Prefectural Resident Discount
https://tabitabi.ikouyo-yamaguchi.jp/
Until 2021/12/28
Tokushima Prefecture
Everyone! Tokushima Support Discount
https://www.awanavi.jp/topics/minna-ouen2.html
Until 2021/12/31
Kagawa Prefecture
New Udon Kagawa Prefecture Stay Discount
https://new-kagawa-wari.com/
Until 2021/12/31
Ehime Prefecture
Prefectural Resident Discount Campaign(Mikyan Discount/Komikyan Discount)
https://www.pref.ehime.jp/h14500/kankou/ehime.html
Until 2021/12/31
Kochi Prefecture
Kochi Tourism Special Discount Campaign
https://kochi-tokuwari.com/
Until 2021/12/31
Kyushu
Fukuoka Prefecture
Fukuoka Secret Trip Part 3
https://fukuoka-himitsu-travel.jp/
Until 2022/2/14
Saga Prefecture
Saga Mutual Support Lodging Campaign Part 3
https://www.asobo-saga.jp/sagasasaeai3/
Until 2021/12/31
Nagasaki Prefecture
Part 2 Hometown "Shinkokyu" Travel Campaign
https://www.nagasaki-tabinet.com/feature/furusato-sinkokyu
Until 2021/12/31
Kumamoto Prefecture
Rediscover Kumamoto Trip
https://kumamoto.guide/kumamoto-cpn2021/
Until 2021/12/31
Oita Prefecture
New Oita Travel Discount
https://goto-travel-oita.com/
Until 2021/12/31
Miyazaki Prefecture
Jimo Miya Tabi Campaign
https://www.kanko-miyazaki.jp/campaigns/2021/jimomiyatabi.html
Until 2021/12/30
Kagoshima Prefecture
Now is the Time! Kanagawa Trip Part 2
https://www.imakago.com/
Until 2021/12/31
Okinawa Prefecture
Okinawa Saihakken Campaign Part 4
https://okinawasaihakken.com/
Until 2021/12/31