The "Akafuku" (anko-coated rice cake), the souvenir to get when visiting Ise! Yellow "Akafuku" newly released!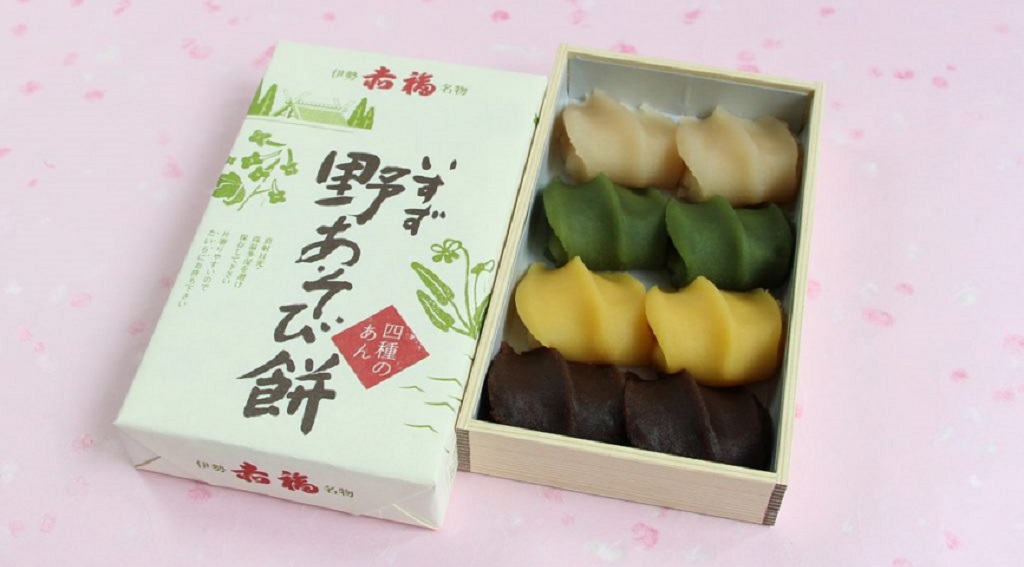 This post is also available in 日本語
The classic souvenir sought after when visiting Ise is the "Akafuku". It has been announced that a "yellow Akafuku rice cake" will go on sale.
The yellow Akafuku will be part of the "Isuzuno asobimochi" provided only by the Akafuku Isuzugawa store in Ujiurata, Ise City, and will go sale from the 20th of the month, as a new menu item.
Sale of the "Isuzuno asobimochi" product started in July last year, and this product contains white bean "Shiroan" paste combining white beans and ingen beans, young barley leaf green "Ryokuan", and a black bean paste containing brown sugar. To this the yellow "Kian" with corn has been newly added!
Only 500 boxes of this new product is sold every day at the Isuzugawa store from 12:30 pm every day.
One box – 760 yen
Up to five boxes per person
The Isuzuno asobimochi are a popular product that people always form a line to purchase and get sold out. How about trying the bright white, green, yellow and black "Isuzuno asobimochi" as a souvenir? Those receiving it are sure to be thrilled.