Recommended spots where firefly can be seen in 2019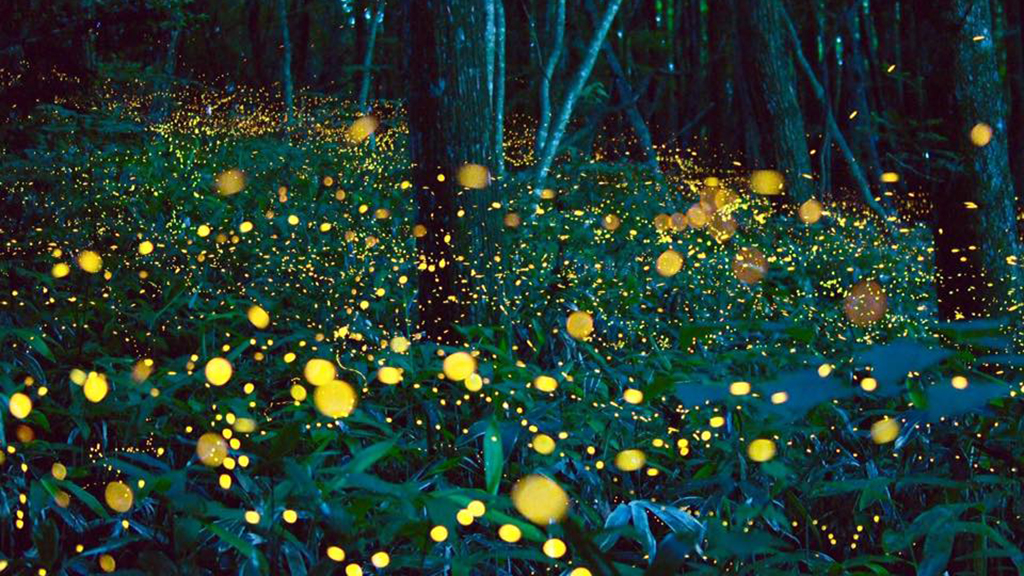 This post is also available in 日本語
In Japan, fireflies have long been loved as summer seasonal tradition. Of the more than 2,000 types of fireflies around the world, about 50 species can be seen in Japan. Among them, short-lived glows such as Genji firefly, Heike firefly and Hime firefly create fantastic and beautiful sights.
Yomiuri Land (Tokyo)
Yomiuri Land has involved in creating environment at Seichi park since 2009 and raised fireflies. Genji and Heike fireflies can be seen in the park. During the fireflies, some events are held and you can enjoy the fantastic fireflies and impressive performance of Nebuta.
Hotaru(firefly), Nebuta Night
Address: Yomiuri Land Seichi Park, 4015-1 Yanokuchi, Inagi-shi, Tokyo
Opening: Friday, Saturday, Sunday in June and July 1st (Mon)
*June 28th (Fri) will be close.
Operation Hours: 18:00pm to 21:00pm
Fee: JPY 500 (Free of charge for people younger than 15 years old)
*Admission fee for Amusement park is not required
Hotaru Park (Tokyo)
Hotaru Park was a park created in 1973 for Genji firefly which was decreasing at that time. Fireflies are farmed in the park and released at the Fussa Hotaru Festival. In the festival, local gourmets such as "specialty sweet bun" and "fussa dog" are also sold.
Fussa Hotaru Festival
Address: 3-9-1, Minami denen, Fussa-shi, Tokyo
Opening: Saturday, June 15th
Operation Hours: 13: 00pm to 21: 00pm
Fee: Free of charge
Jotokuin Shobuen (Kanagawa)
It has been selected as "Best 100 notable sites of flower 100 in Kanagawa prefecture" and you can enjoy about 15,000 flower iris during the period of iris from May to June. With abundant clear spring water from Tanzawa, natural fireflies live there. The fireflies that fly around the temple may be able to experience the sights of good old Japan.
Address: 1295 Shobu-Bentenzawa, Hadano-shi, Kanagawa
Opening: Friday, Staurday and Sunday from June 14th (Fri)-to July 7th(Sun)
Fee: Adults JPY 500, Child (below elementary school age) JPY 100
Seiwa Hotaru no Sato (Chiba)
The Seiwa Prefectural Forest and local people have worked on protection activities of natural fireflies and protected them with great care. If sky is clear, you may be able to enjoy the flock of fireflies flying in the starry sky. At the Seiwa prefectural forest, hands-on woodworking facilities, barbecue areas, lodge villages and auto campsites are available that are all required to book in advance.
Seiwa Hotaru Festival
Address: Toyofusa, Kimitsu-shi, Chiba
Period: May 25th (Sat)-June 23rd (Sun)
Opening: 19:30pm to around 20:30pm
Fee: Free of charge (only during the Hotaru Festival, pay parking is available)
Kitamoto Nature Observation Park (Saitama)
It is a well organized park while maintaining the natural environment, and the size of the park is 32.9 ha. You can see the naturally generating Heike firefly etc. Let's take a walk after getting a map in the garden at the Natural Learning Center first. If it is between 18:15pm and 19:20pm on Saturdays and Sundays from June 29th to July 28th, their staff will guide you with tips on firefly observation and manners at Fureai-bridge near the main gate. Because it is a nature observation park where wild creatures live, you will see various plants and animals in addition to fireflies in daytime.
Address: 5-200 Arai, Kitamoto-shi, Saitama
Period: Early July to early August
Fee: Free of charge
Tsukiyono Firefly Village (Gunma)
The largest natural habitat of firefly in the Kanto region. The Genji firefly begins to fly in mid-June, and the Heike firefly can be seen at the same time in late June. There is an approximately 2km firefly viewing course "Trail of Tsukiyono firefly village " and a local volunteer of "A group to protect Tsukiyono firefly" will guide you at each part of the course. A festival called "Night for watching Tsukiyono firefly" will also be held on June 29th (Sat)
Address: Minakami, Tone-gun, Gunma
Period: June 15th (Sat) to July 14th (Sun)
Time: 20:00pm to 21:00pm
Fee: Free of charge
The manners of watching the fireflies.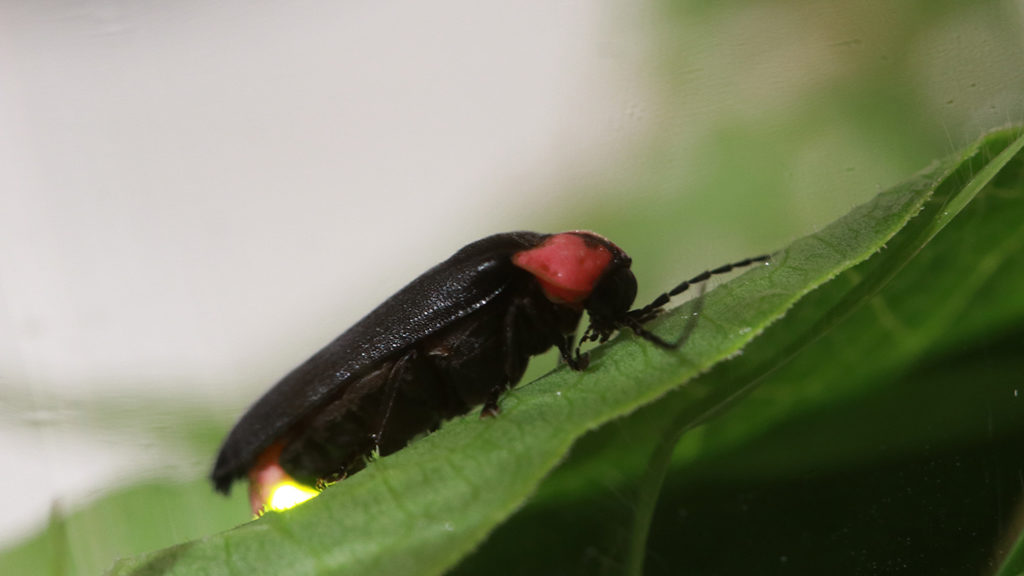 Fireflies, which were previously seen in various parts of Japan, have now completely decreased. Therefore, at the viewing spots of fireflies, we are working to protect the environment in order to conserve and regenerate fireflies. Also, fireflies cannot reproduce unless they glow "in the darkness". Even if the water gets dirty, it cannot survive. If it is noisy, fireflies will also run away. Be sure to follow the manners when watching the firefly.
Do not use flashlights, smartphone lights, or camera flashes.
Stop the car at the decided place and turn off the lights and hazard lamp.
Do not use insecticides such as mosquito coils or repellents such as insect repellents.
Do not touch the firefly, hurt it, or bring it home.
Let's take home garbage all the time.
Let's watch quietly without noise.
Don't enter into private area or houses in the watching spot
Put on socks and comfortable shoes.
Check the precautions for each viewing spot in advance.