What are Kabuki "one-act seats"? Price, merits and demerits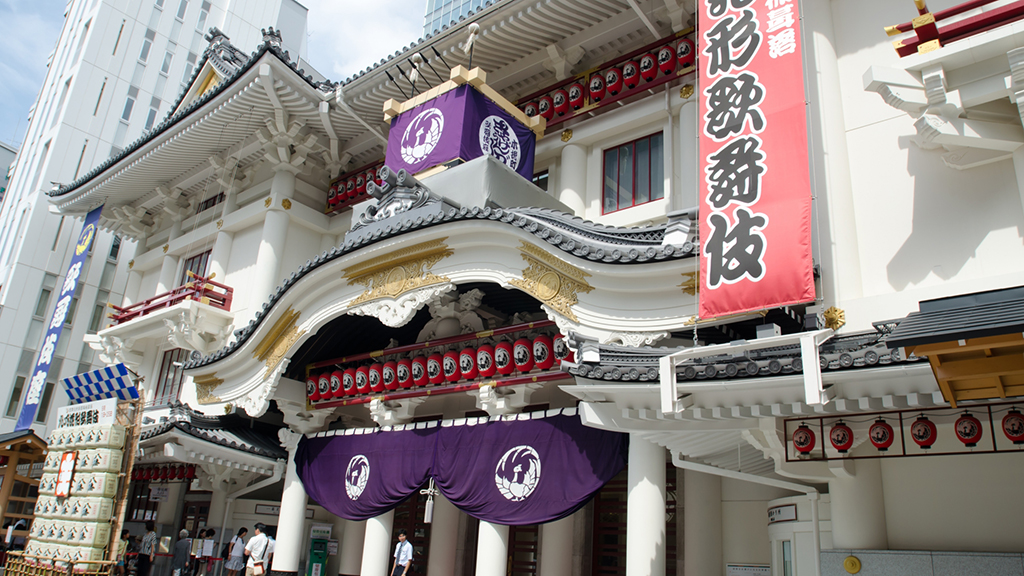 This post is also available in 日本語
Have you ever watched Kabuki before? Kabuki has been started since Edo era, which has solely been developed in Japan. It has also been added to UNESCO Intangible Cultural Heritage. Of course, you can watch it in the movie or DVD, however, you should watch it at the theater at least once in your life.
You can watch Kabuki anytime you want. There are performances almost throughout the year in Tokyo. Also, there are some scheduled performances in Osaka, Kyoto and Hakata. There are also some local performances through summer to fall seasons at various local areas. At Kabukiza in Tokyo and Shochikuza in Osaka have very reasonable tickets called "Single Act Ticket".
Let us show you the ticket you can purchase and enjoy with single act play cheaply.
Single Act Tickets
The same performance gets repeated for 25 days in Kabuki. In a day, there are a day performance and night one, or there are three divided performances, which are all different stories.
One performance typically has a few different stories. There is a break during the performance called "Makuai", therefore, one performance lasts long time. For example, the situation like there are two performances at daytime and a night, which takes about 3 and half hours long each.
Single Act Ticket allows you to watch only one play during the entire performance. It is not allowed to get reserved. You need to purchase tickets that day you want to watch. For Single Act Tickets, there are 90 seats and 60 standing places available on the fourth floor. For example, if there are three stories for the performance, you can purchase either one ticket or three tickets to watch the entire performance.
Cost
It usually costs 4,000 yen to 20,000 yen for one regular Kabuki ticket. In contrast, Single Act Ticket costs about a few hundred yen to 2,000 yen, which is dependent on the performance.
For example, if the performance has three acts, the cost will be determined based on the cheapest one if you want to watch all three acts for the performance.
Advantages
You can give it a try Kabuki cheaply.
You can enjoy it even you don't want to watch it so long.
You can choose just one act you want to watch.
You may be able to watch ones that are not available for reservations.
Disadvantages
No reservations allowed, so you need to get in a line to purchase.
It is hard to make your plan that day because you don't know the detail in advance.
Within the same performance, you are allowed to purchase multiple Single Act Tickets for the different act. Therefore, if the performance is popular, you may not be able to buy a ticket at the scheduled release time after the second act.
You can purchase only one for yourself, therefore, everyone needs to buy your own ticket.
How to purchase tickets
You can check the website "Information for Single Act Tickets" at around the first day of the performance every month. Base on the time for purchase, and start time, you can decide what you want to watch.
https://www.kabukiweb.net/news/
There is a ticket counter at the left side of the Kabuki theater. The best way to purchase the ticket is to get in a line. It depends on the weekday or weekend or how popular the performance is to predict how long you need to wait. It is usually 30 to 90 minutes for the waiting period in general. Before you start to get in a line, please verify the staff if the line correct.
You can purchase at ticket counter on your turn. If you'd like to purchase multiple Single Act Tickets for the different act, you must buy multiple tickets for the performance at once. There is a ticket number on the individual ticket.
There is some time before the performance starts after the purchase, let's spend some time at a café and so on.
Please wait at the entrance for the Single Act Tickets for 20 minutes prior to the start of the performance. You need to get in according to the number you have in your ticket and have a seat. If there are not enough seats available, you need to watch it standing. Please be on time, otherwise, your number will be invalid.
When the performance is done, you may leave. If you continue watching the subsequent acts, please remain seated. The staff will come check your ticket.
Please keep in your mind
You can utilize the sound guidance available in English for Single Act Tickets with the cost.
The seats on the fourth floor is far from the stage. It is helpful to bring binoculars.
You are allowed to eat food for Single Act Tickets at Kabukiza. If you purchase multiple tickets for the performance, you should bring food which is allowed to eat at break during the performance.