Cost and feature comparison of the main gyudon chains (Yoshinoya, Sukiya, and Matsuya)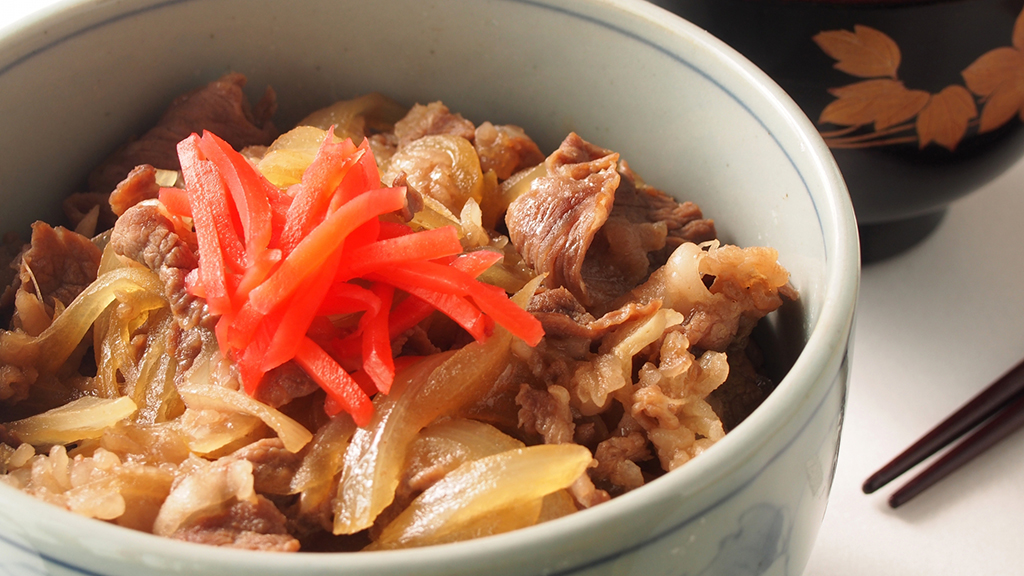 This post is also available in 日本語
There are many Gyudon chain restaurants in Japan. It is nice that you can easily enjoy Gyudon for reasonable price of less than 500 yen.
The most popular Gyudon chains are;
But do you know the difference between them? I will explain the prices and their characteristic of them.
Price comparison of Gyudon chain restaurants
There are different sizes of Gyudon at chain restaurants, and the most popular one is the Regular. In addition to it, there is Small has less amount, and Large which has more. Following is the price chart of each Gyudon chain restaurants.
| | | | |
| --- | --- | --- | --- |
| | Small | Regular | Large |
| Yoshinoya | 360yen | 380yen | 550yen |
| Sukiya | 290yen | 350yen | 480yen |
| Matsuya | 280yen | 320yen | 430yen |
You can see that Matsuya's Gyudon is the cheapest for all Small, Regular and Large. If you want to economize, please use it as a reference.
Characteristic of Yoshinoya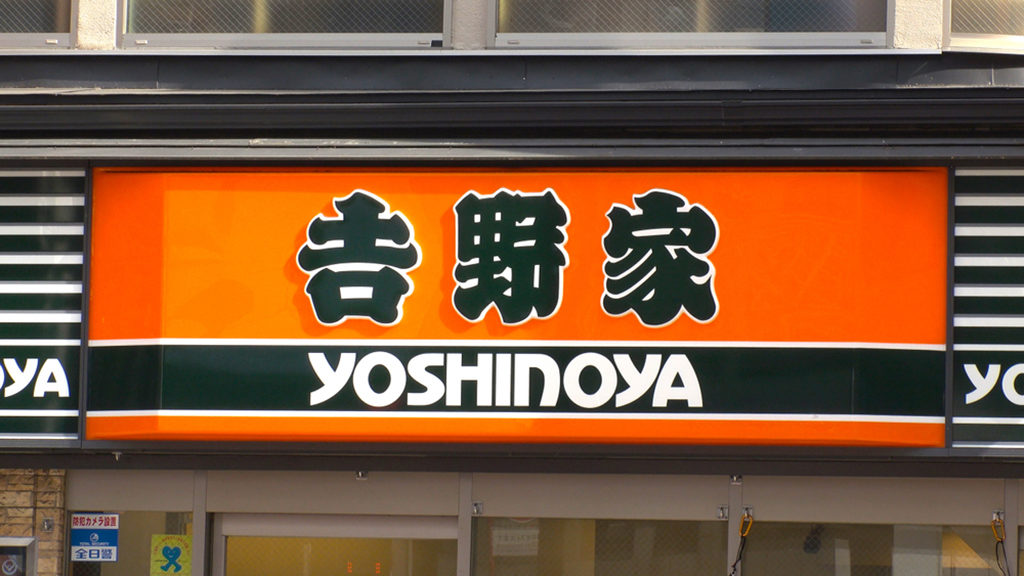 Yoshinoya is a Gyudon chain that has over 100 branches in the United States as well. The main feature of Gyudon chains are its reasonable prices, but Yoshinoya is committed to the taste too. Especially for the sauce of Gyudon, Yoshinoya has been studying it for over 100 years, and the special sauce makes the beef and rice taste even better. The winter seasonal menu Gyusuki nabe is also popular menu of Yoshinoya. It is a menu that you can try traditional Japanese food "Sukiyaki" for a reasonable price, and it's a must try for the cold winter season.
One thing to be careful is that you have to order at the counter instead of ticket-vending machine at Yoshinoya. If you are worried, have a look at the menu online in advance and decide what you are going to do order.
https://www.yoshinoya.com/en/
Characteristic of Sukiya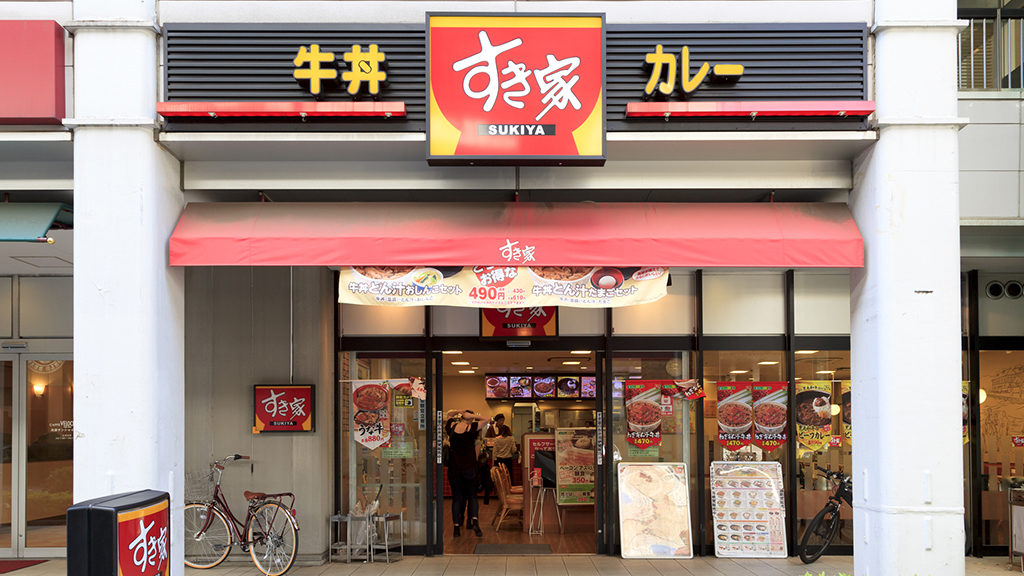 Sukiya has the most branches in Japan, and there are over 1900 branches as of 2019. You will find it at stations in the city center. The characteristic of Sukiya is their variety of menus. Sukiya offers not only the basic Gyudon, but other unique menus such as;
Gyudon with 3 Cheeses
Gyudon with Grated Radish
Gyudon with Dried Bonito and Okra
Sukiya also has seafood menus like sliced tuna bowl and minced tuna bowl as well.
The ordering method is the same as Yoshinoya, ordering it at the counter. There is English website as well, so check it in advance if you are worried.
https://www.sukiya.jp/en/
Characteristic of Matsuya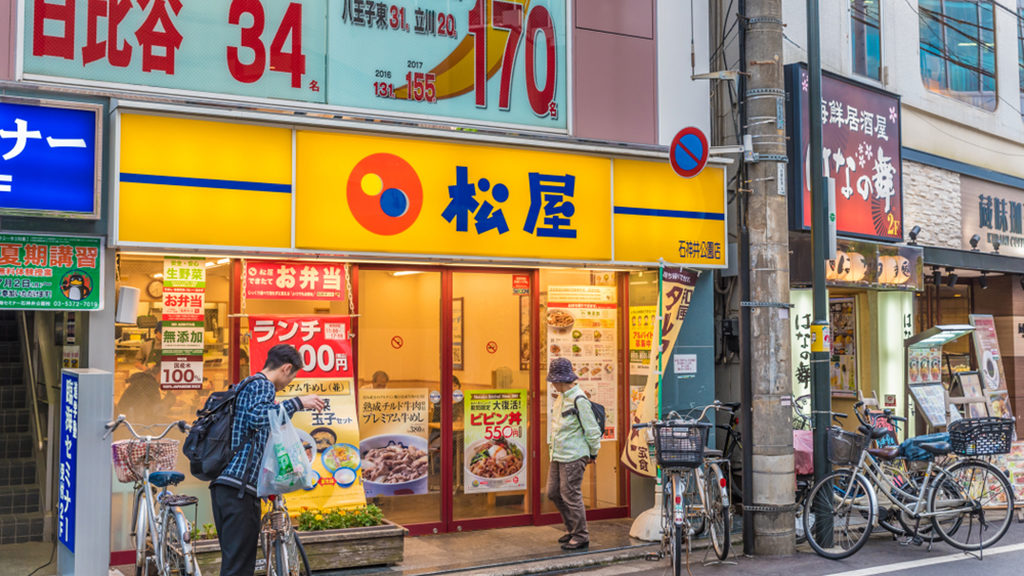 Matsuya doesn't have as many branches as Yoshinoya nor Sukiya, but it is popular as a chain restaurant that you can eat Gyudon for the cheapest price. Another reason why people choose Matsuya is because you get free Miso soup for ever order of Gyudon. You can also change the miso soup to Tonjiru (miso soup with pork) with an additional charge of 180yen. Teishoku is another popular menu of Matsuya. Beef plate Teishoku is their classic, but Matsuya has plenty other menu choices for Teishoku as well, such as;
Japanese Style Tartar Sauce on Grilled Chicken Set meal
Hoi korou-Twice Cooked Pork Set Meal
Brown Sauce Hamburg Set Meal
so that you won't be tired of Matsuya, even with frequent visit.
You order using ticket-vending machine at Matsuya. You buy ticket, and hand it to the staff. The ticket-vending machine has English option too, so it is convenient for people who doesn't speak Japanese as well.
https://www.matsuyafoods.co.jp/english/