Issue of Commemorative Coins for the Enthronement of His Majesty the Emperor!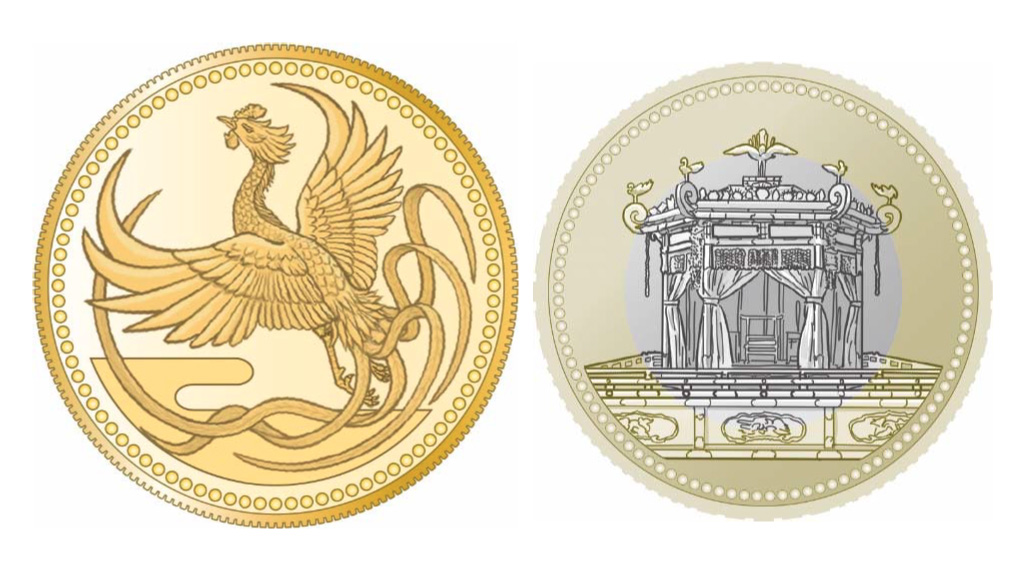 This post is also available in 日本語
The Ministry of Finance has announced that, in commemoration of the Emperor's ascension to the throne, it will issue special 10,000-yen gold coins and 500-yen copper coins.
The retail price for the gold coin (20,000) is 140,555 yen (tax included), and the set of gold coins and copper coins (30,000 sets) is 142,593 yen (tax included).
What kind of design is it?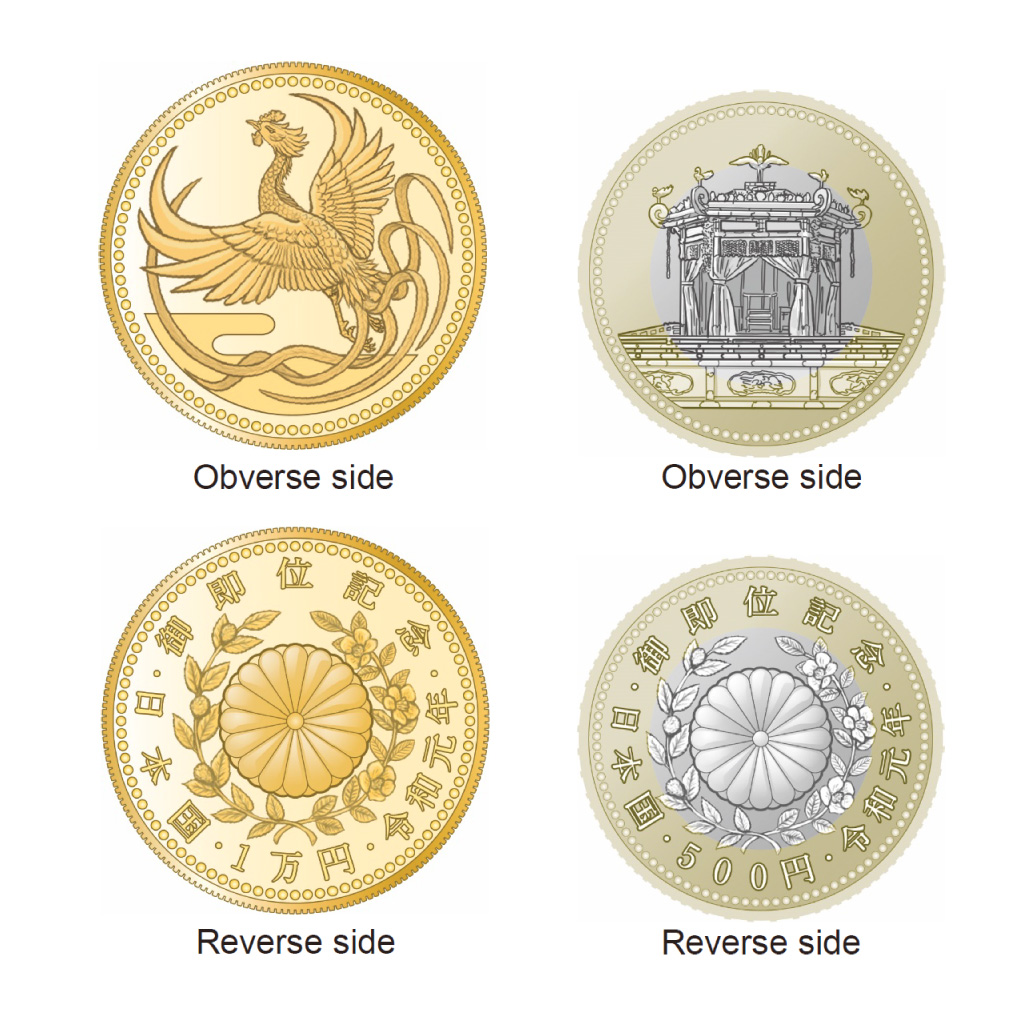 The gold coins will have a phoenix and Zuiun (auspicious clouds) on the front surface and The chrysanthemum crest of the Imperial House, Betula grossa and Rosa rugosa on the reverse side.
The copper coins will have Imperial Throne for the Emperor on the surface, and the same design as the gold design on the reverse side.
Where can you purchase them?
You can purchase these from the Mint Bureau from July 11th.
The set with the 10,000-yen gold coin will only be sold at the Mint Bureau, whereas the 500-yen copper coin can be purchased/exchanged at the Mint Bureau or the counter of financial institutions. (It seems that the gold content in the 500-yen copper coin sold as a set with the 10,000-yen gold coin, and that of the 500-yen copper coin exchanged at financial institutions is different.)
If there are a large number of applications, a lottery and exchange are planned for around October.
Reason why the 10,000-yen coin is sold for 140,000 yen
Does the price of 140,555 yen for the 10,000-yen coin, and 142,593 yen for the set of one 10,000-yen coin and two 500-yen coins seem expensive? On inquiring to the Mint Bureau on the reason for how high the price is, we received the following response.
1. It uses pure gold and the quantity is larger than normal
It uses 20 grams of pure gold, and the price of pure gold as of May 13, 2019 was 4953 yen. This means that the material costs alone are equivalent to 909,060 yen.
2. It uses proof processing
The surface is polished like a mirror, and it uses a different method of processing than the coins that are normally on the market.
3. Limited-quantity premium coins
There will only be 50,000 gold coins and 5 million copper coins produced.
Would you like to commemorate this event?
As there is a high quantity of gold, and it is specially processed, the price may seem high, but this is a limited-quantity precious coin. A new emperor ascending does not happen very often during your life. How about purchasing one to commemorate the event?
Reference: The Ministry of Finance
https://www.mof.go.jp/english/currency/coin/commemorative_coins/20190510.html