Ranking of Types of Cup Ramen "Recommended for Foreigners"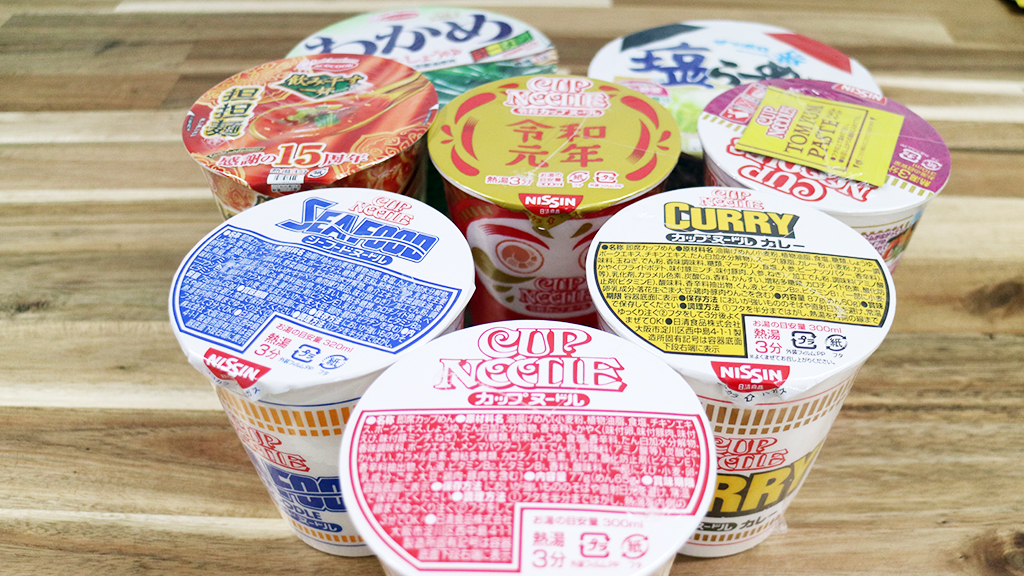 This post is also available in 日本語
In Japan, there is a wide variety of "cup ramen" noodles available. You may be confused which ones are popular, which ones taste nice, and which you would like to buy. On this occasion, we would like to introduce you to the 1 to 5 most popular "cup ramen" noodles and the Living in Japan recommendations.
*This ranking uses the "Minna-no-Shokuhin" review site "Mognavi" as a reference.
https://s.mognavi.jp/cup-ramen/ranking/2
No. 1 Cup Noodles – Regular (Nisshin Foods)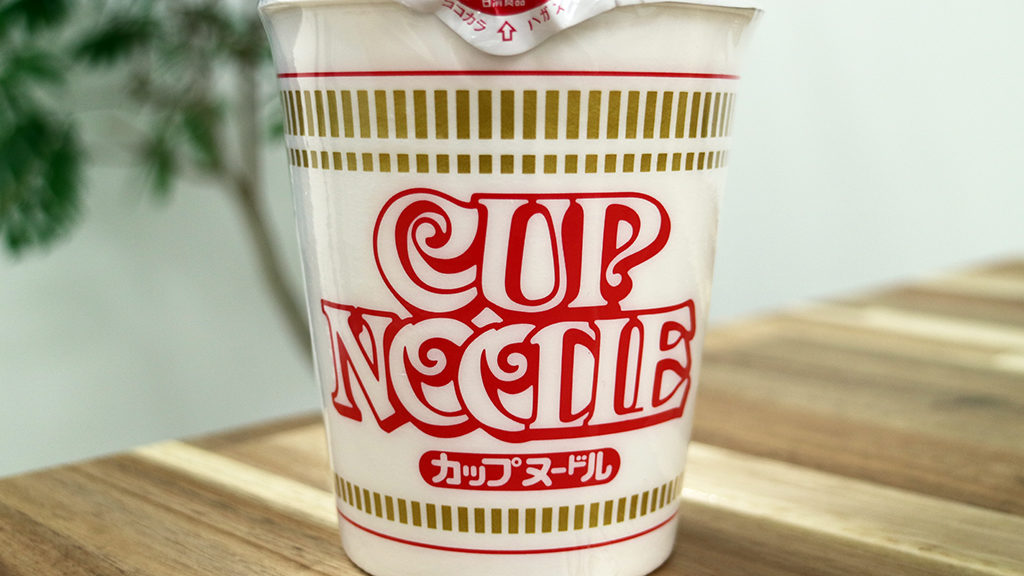 "Cup noodles", which are sold in 80 or more countries and regions, originated in Japan. These are the longest selling product. The balance between the full-bodied soy sauce-based soup and the supple noodles creates a delicious taste that you will never grow tired of. In addition to the "Koro cha"-named small squares of "Chashu" pork, there are a wide range of solid ingredients used, such as small diced beef and mince-based meat pieces, shrimp, egg, and leek etc. The three varieties of regular, curry, and seafood are the classics of the Nisshin cup noodle brand.
日清食品 カップヌードル 78gx20個
日清食品 あっさりおいしいカップヌードル 57g×20個
No.2 Cup Noodles – Curry (Nisshin Foods)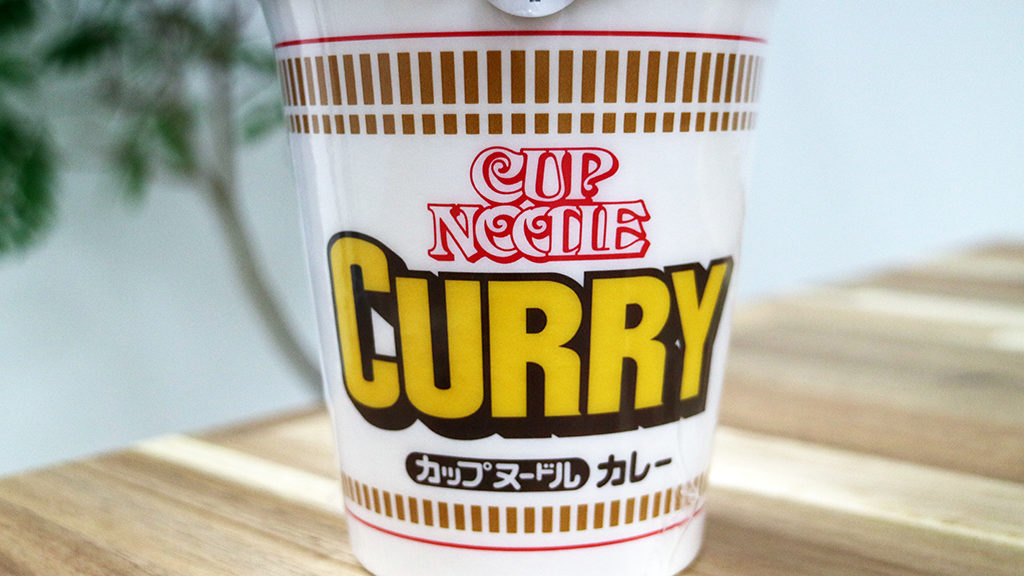 This is a mild curry soup, which includes the sweetness of the vegetables, so it does not present a problem for those people who are not keen on very spicy food. The fresh texture of the potatoes is very popular with children. It also includes solid ingredients such as diced pork, minced pork, carrots, and leek. The thick curry soup goes well with the noodles.
日清 カップヌードル カレー 87g×20個
日清 カップヌードル 欧風チーズカレー 85g ×20個
No. 3 Wakame (seaweed) ramen – sesame, soy sauce (Ace Cook)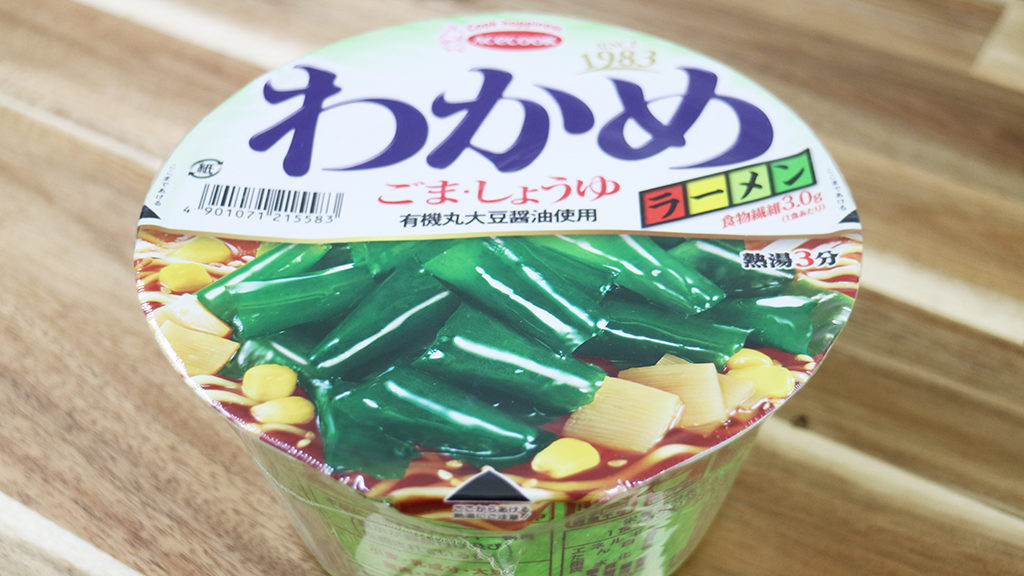 This is a long-seller product that has been sold for 30 years or more. This was developed with a focus on health, and it is distinctive for its wakame and sesame taste. The soy sauce-based soup has the flavor of seafood added to it, and the combination of a generous portion of wakame and fragrant sesame creates a delicious taste that you will keep going back to. It is reasonably low in calories for a cup ramen product.
エースコック わかめラーメン ごま・しょうゆ 93g ×12個
No.4 Cup noodle – Tom Yang Kung noodles (Nisshin Foods)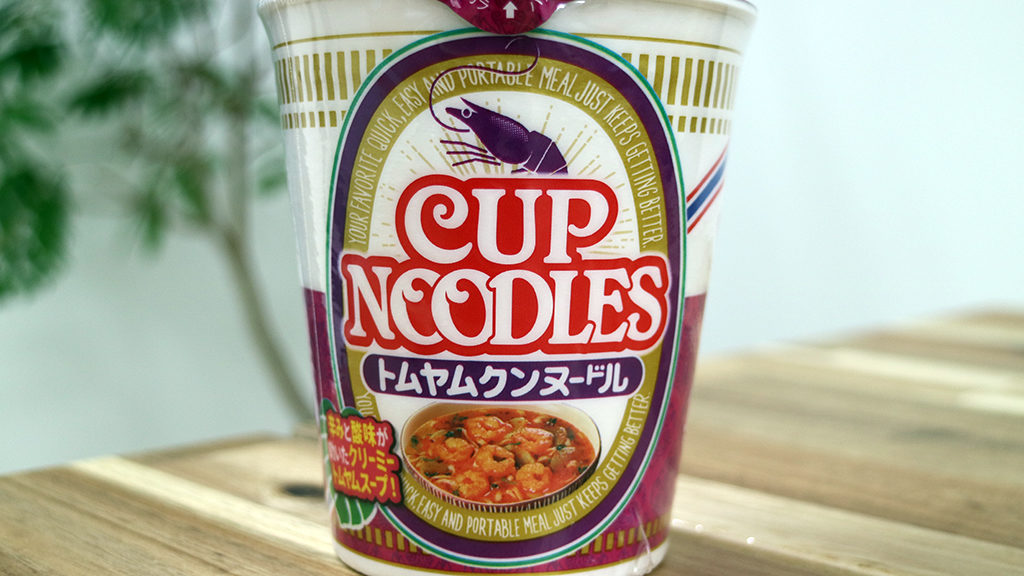 This is the most popular product in the Nisshin cup noodle "ethnic series". The creamy, thick soup that combines both spicy and sour taste is highly recommended for those that like ethnic food. You will enjoy the fresh fragrance of the coriander. If you put in the separately attached tomato paste directly before eating it, you can enjoy the wafts of the lemon grass and lime leaf fragrance.
日清食品 カップヌードル パクチー香るトムヤムクン 75g x12個
日清 カップヌードル トムヤムクンヌードル 75g
No.5 Cup noodle – New imperial year commemorative package (Nisshin Foods)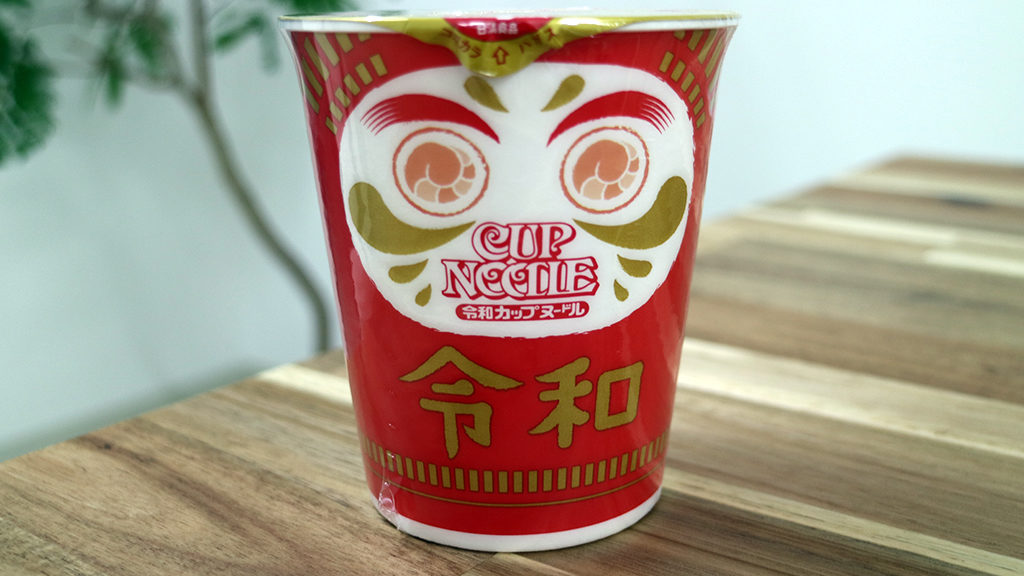 These are cup noodles with the new imperial commemorative package, sold to mark the changing of the imperial year numbering system. The flavor is the same as the cup noodles ranking number 1, but it has a limited-edition package designed with the characters for "Reiwa" and the good luck "Daruma".
https://www.nissin.com/jp/news/7734
Living in JAPAN Recommended cup ramen 2019
Cup noodles Seafood (Nisshin Foods)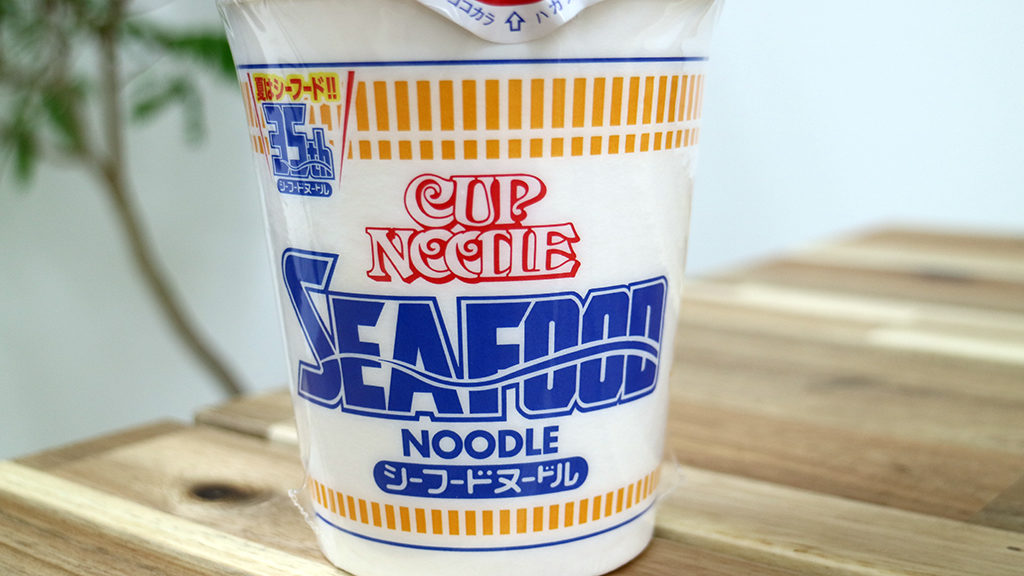 Like the regular noodles ranked at number 1 and the curry flavor at number 2, this is one of the classic Nisshin cup noodles. The full-bodied pork and seafood soup is enhanced with lots of solid ingredients, such as squid, crab-flavored "kamaboko", egg, cabbage, and leak.
There are claims that "if you put in boiled milk in place of hot water, the soup becomes even thicker and more delicious". On the Internet, you can find a variety of "slightly enhanced recipes" with added cheese, tabasco, or chili oil.
日清食品 カップヌードル シーフードヌードル 75gx20個
Sapporo Ichiban Shio-ramen donburi (Sanyo Foods)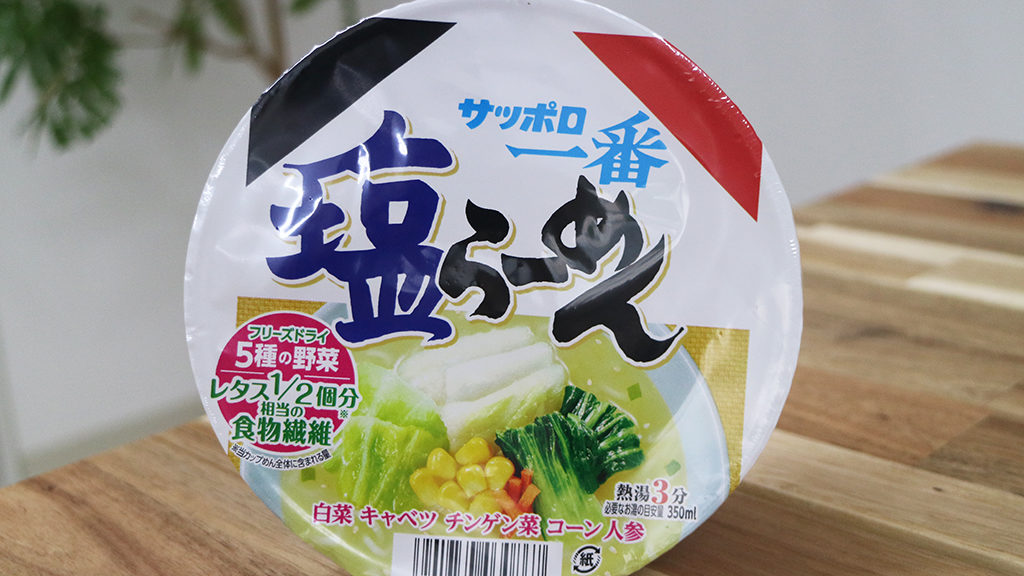 "Sapporo Ichiban" is an instant ramen brand. It is particularly popular overseas in the "bag noodle" genre. This product has reproduced the classic "Shio ramen" (salt-based soup) in cup noodle form.
With five types of freeze-dried vegetables (chopped Chinese leaf, white cabbage, green cabbage, corn, and carrots) it has plenty of dietary fiber. It is also reasonably low in calories for a cup ramen product.
サッポロ一番 塩らーめんどんぶり 74g×12個
Drink-in-one noodles Tantan-men (Ace Cook)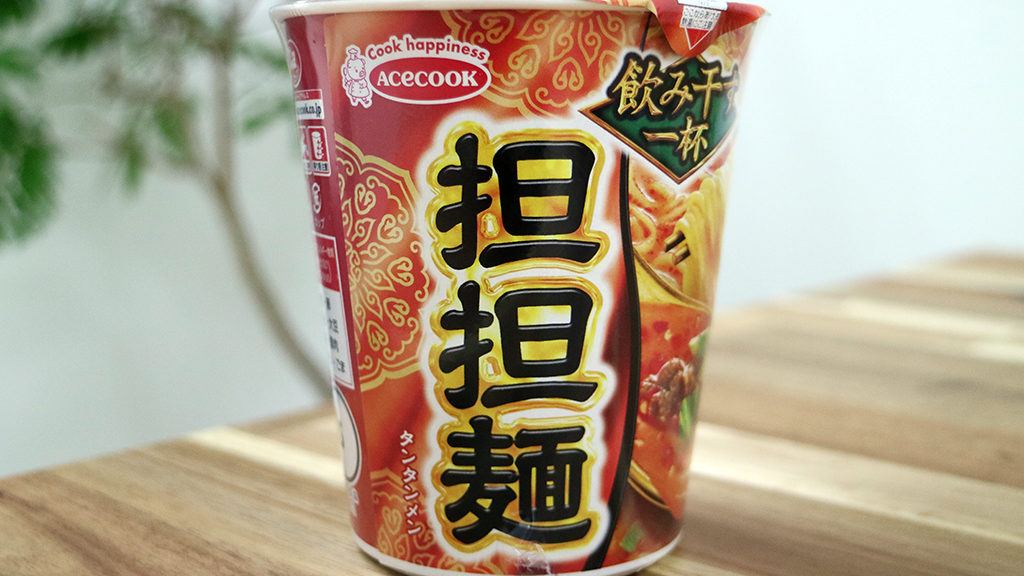 Unlike other cup ramen, this is distinctive for its flexible, thin noodles. The spicy soup is full-bodied with the rich flavor of sticky sesame. It also includes many solid ingredients such as sesame, meat soboro, Chinese leaf, leek, and red chilis.
As is described in the "Drink-in-one" name, it is a taste that you will want to drink right to the end.
エースコック 飲み干す一杯 担担麺 76g×12個