2019, Mother's Day in Japan is May 12th!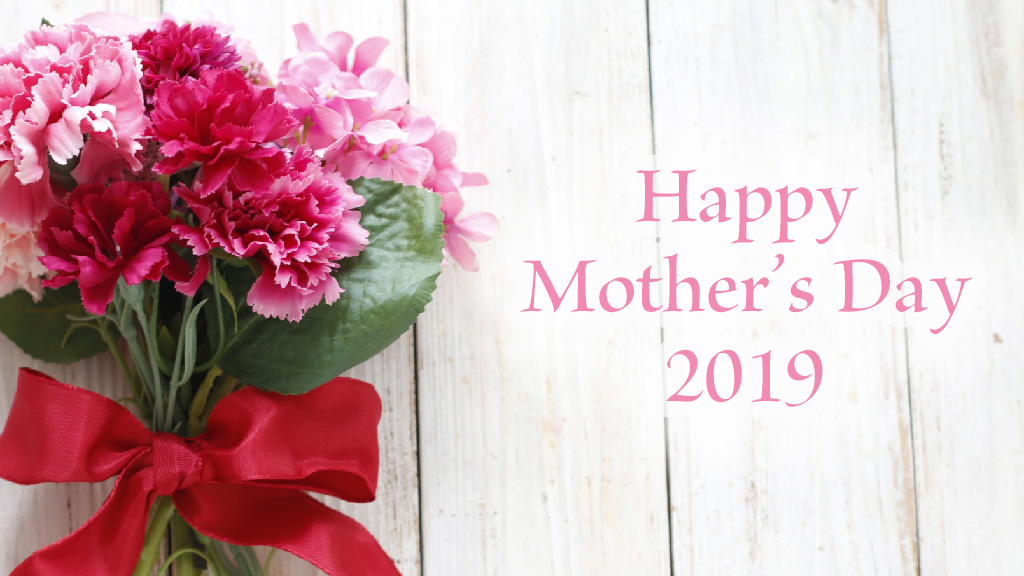 This post is also available in 日本語
"Mother's Day" differs in terms of date and custom, depending on the country. In Japan, Mother's Day is on the second Sunday in May every year. There is the custom of attaching a message to flowers or presents expressing gratitude to your mother.
As this is a custom passed down from America, carnations are the main flowers used. However, recently it has become common to buy your mother the flowers that she likes or a practical gift.
For people who say, "as I am living in Japan, I want to send my feelings of gratitude to my mother on Japanese Mother's Day as well.", today we would like to introduce you to some Mother's Day gifts.
Giving flowers
By hand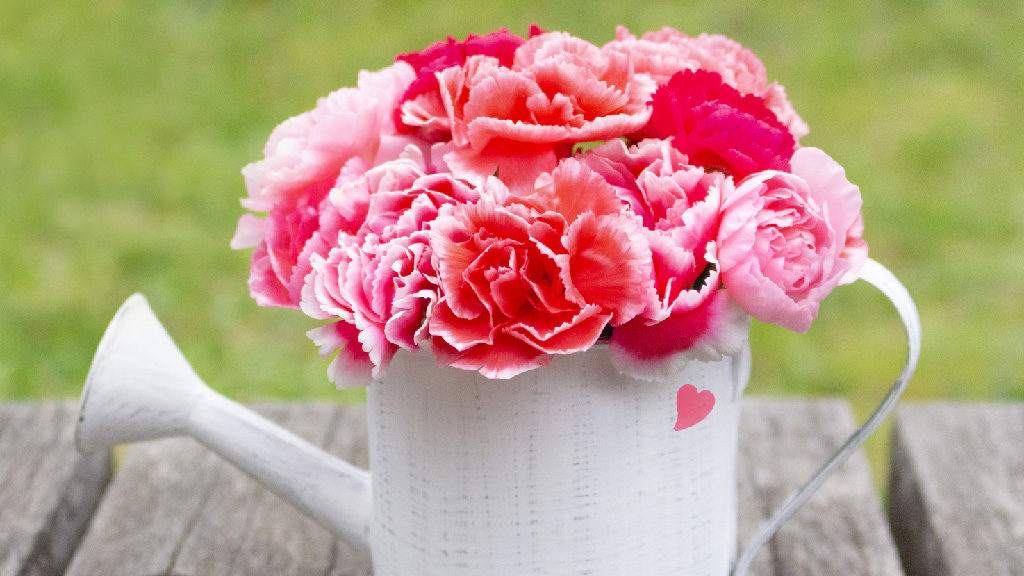 If you can give the flowers to your mother by hand, it does not matter where you purchase the flowers. If you are purchasing at a store, it is better to book in advance.
Sending flowers domestically in Japan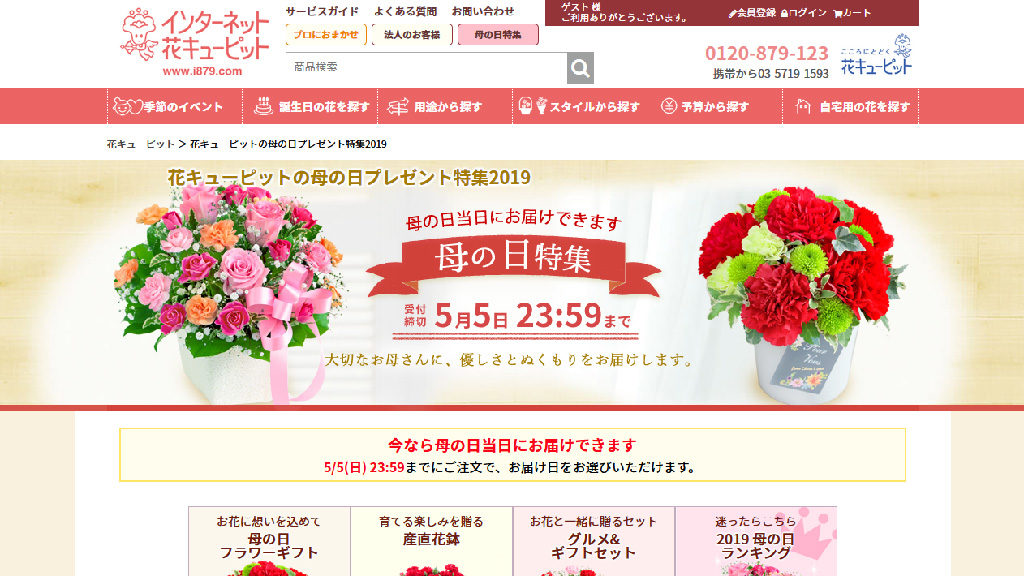 There is no particular problem if you are sending it to somebody living in Japan.
If you purchase them at a nearby flower shop, you should first tell them "I want to send them to OO. Is it possible?" before choosing the flowers, and they will tell you the type and arrangement of the flowers that you can send.
There are also several networks in which flower shops from all around the country participate. If you purchase at a member store or on the Internet, the flowers will be delivered from a member store near the delivery location, so there are cases when same-day delivery is possible. Having said that, it will be very crowded on Mother's Day itself and immediately before. You can only choose the format, such as the arrangement or bouquet. Prepare well in advance.
Hana Cupid Mother's Day present special feature 2019
https://www.i879.com/mother/?grid=mother_more_cam (only in Japanese)
Hibiya Kadan Mother's Day gift special feature
https://www.hibiyakadan.com/mother/ (only in Japanese)
Sending flowers overseas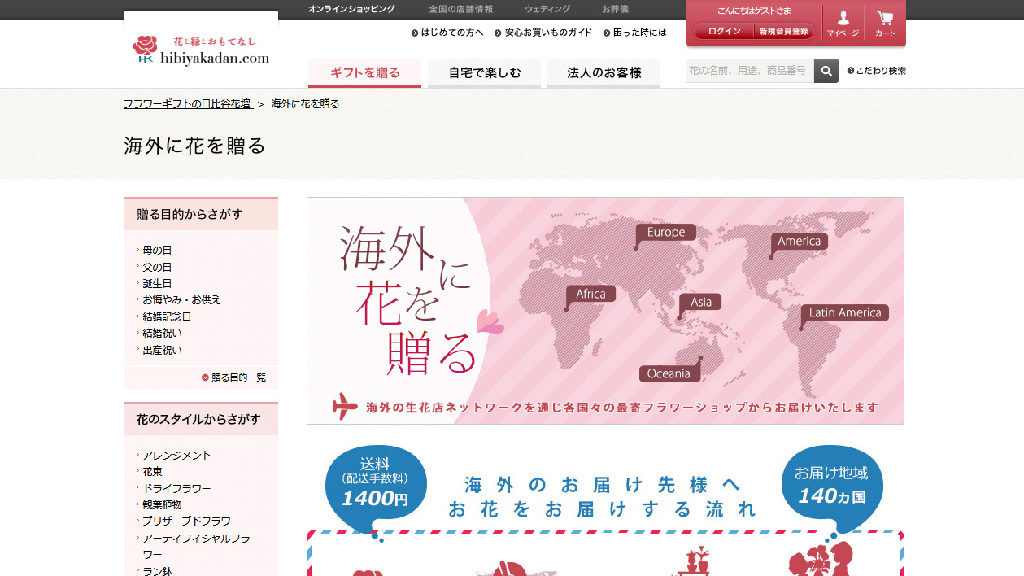 There are certain points that you need to pay attention to when sending to people living overseas. It is necessary to use a store that is participating in a worldwide flower shop network. Note also that member countries and regions may differ depending on the network.
Even if it is a member store near the delivery location, it may be far away from the delivery location, and holidays may differ depending on the country, so arranging this may take time. Try to complete your order by at least one week before the delivery date.
Hana Cupid Overseas delivery service
https://www.i879.com/global/ (only in Japanese)
Hibiya Kadan Overseas distribution
https://www.hibiyakadan.com/international/ (only in Japanese)
Sending products
Sending products to your mother in Japan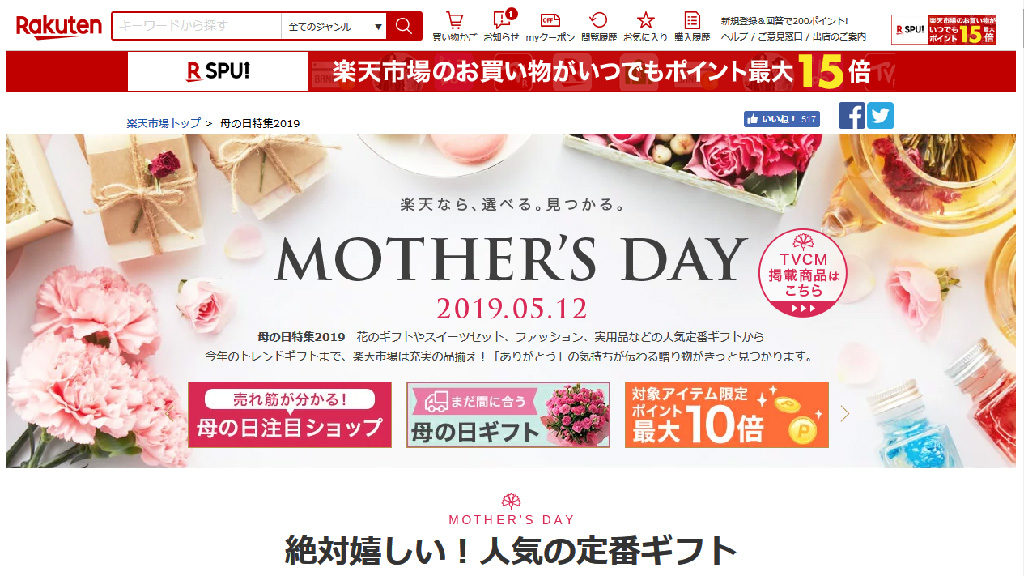 If you are sending in Japan, you can choose anything you like. Of course, you can order at the store or choose a mall-type Internet store. Typical mall-type Internet vendors include Yahoo! Shopping, and Amazon.
Rakuten marketMother's Day special feature 2019
https://event.rakuten.co.jp/mother/ (only in Japanese)
Yahoo! Shopping – Saying thank you on Mother's Day 2019
hhttps://shopping.yahoo.co.jp/fair/mothers_day/ (only in Japanese)
Amazon Mother's Day special feature 2019
https://www.amazon.co.jp/%E6%AF%8D%E3%81%AE%E6%97%A5-%E3%82%AE%E3%83%95%E3%83%88-%E3%83%97%E3%83%AC%E3%82%BC%E3%83%B3%E3%83%88-%E8%8A%B1-%E3%81%8A%E8%8F%93%E5%AD%90-%E3%82%B9%E3%82%A4%E3%83%BC%E3%83%84-%E9%80%9A%E8%B2%A9/b?ie=UTF8&node=4915940051
Sending to your mother overseas
If you are sending overseas, how about sending a product that might only be available in Japan? Even the same product may differ in terms of price and shipping fees if you dispatch it overseas, so please confirm with the store in advance.
[Anko] Toraya/TORAYA CAFÉ Online Shop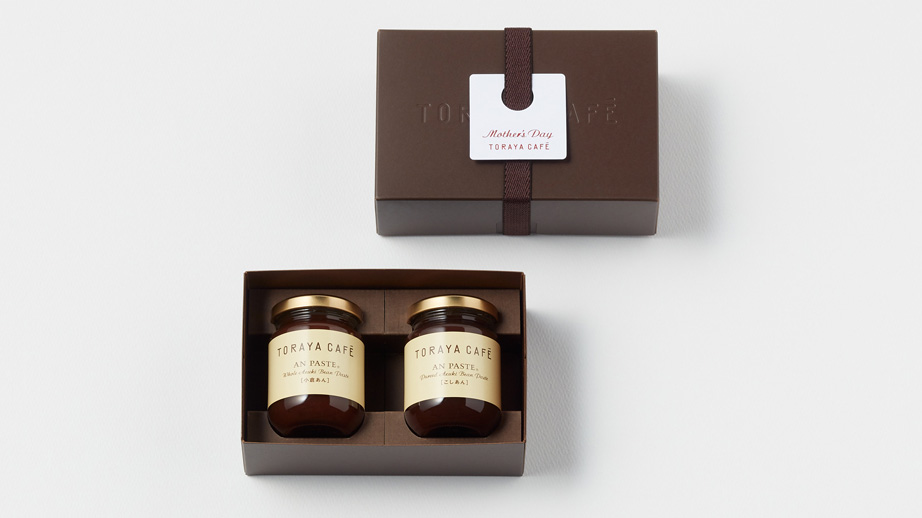 For those people who like sweet things, how about Yokan (sweet bean jelly) or confectionery using Anko (sweet red beans)? "Toraya" is a Japanese confectionery store, founded in the Muromachi era, that is extremely popular overseas. They have a strong lineup of products that can be shipped overseas. Paste using Koshian (bean jam) or (Tsubuan) crushed sweet beans should be easy for people living overseas to eat.
Sweet red bean past (Koshian, Ogura-an)
https://global.toraya-group.co.jp/collections/online-shop/products/an-paste-set-r2
[Matcha] Senkien Rakuten store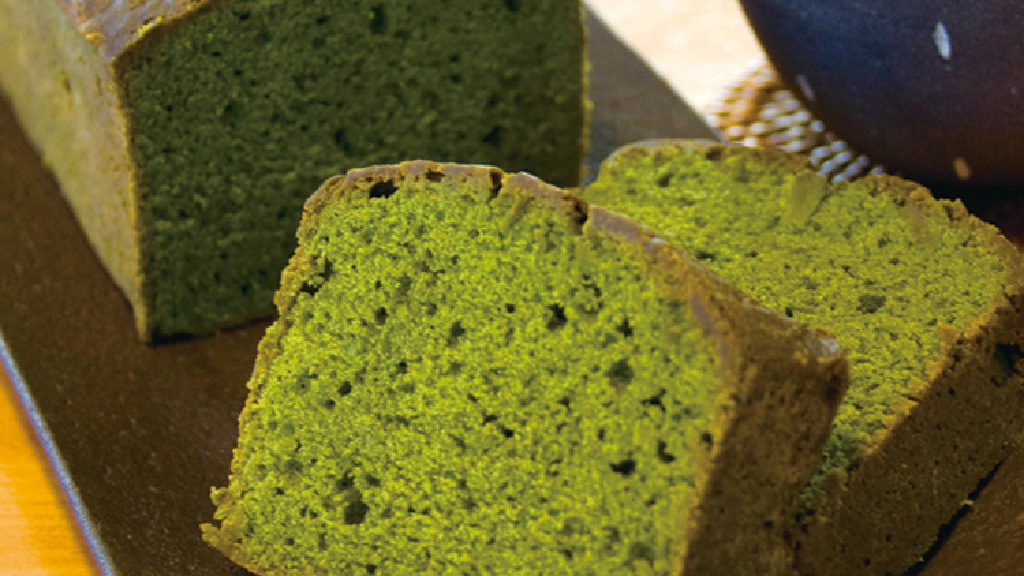 Matcha green tea is also very popular as a souvenir. Pound cake using matcha made by a tea store originating in the Edo period is both elegant with a rich taste and fragrance. There are several products such as baked cakes with a long shelf life, that can be sent overseas as long as they are transported at room temperature.
Matcha and Brandy Pound Cake
https://item.rakuten.co.jp/senkien/80600/ (only in Japanese)
[Furoshiki] SOU · SOU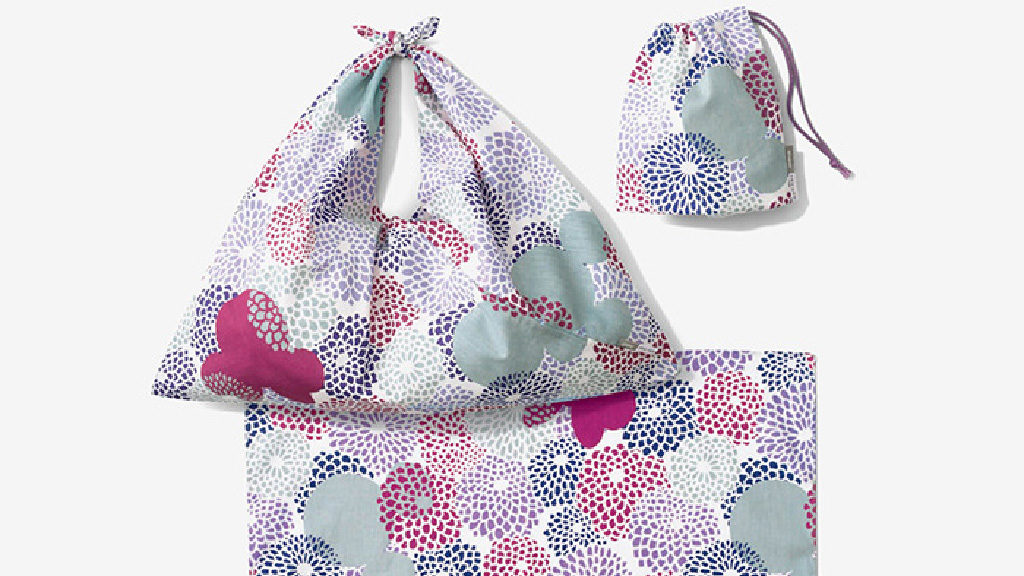 A furoshiki is a four-cornered cloth used for carrying things. With just one furoshiki, you can wrap items of a variety of sizes and shapes, so they are extremely convenient. Recently, there are people who enjoy them as tapestries, due to the freshness of their patterns. If you choose one that can be used as a money pouch, you will be able to start using it without any hesitation.
Mickey & Minnie Chrysanthemum Zukushi
http://www.sousou.co.jp/?pid=137116519 (only in Japanese)