What is the "Rakuten Card", a popular credit card in Japan?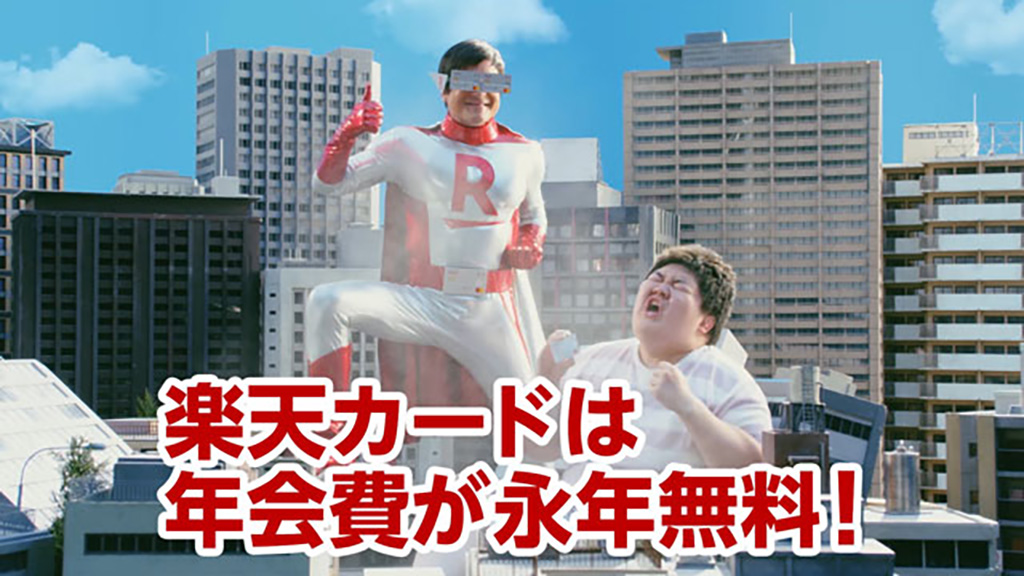 この投稿は 日本語 でもお読みいただけます
Although this is a very popular card among Japanese people, foreign nationals may not be so familiar with it. It is easy to collect points, and there are many different ways of using them. The investigation by the credit card company is also said to be comparatively easy to pass. This is a credit card that may be of some use to you while living in Japan.
Articles related to the Rakuten Card
What is the "Rakuten Card" a popular credit card in Japan?
Merits of the Rakuten Card

No annual fees
The Rakuten Card does not have any annual fees. Although there are some credit cards where the first year is free, the Rakuten card never charges annual fees.
It is easy to collect Rakuten points
The most impressive feature about the Rakuten Card is its high point redemption rate. When using normal cards for daily shopping etc., the point redemption rate is 1%. For every 100 yen you spend on shopping, you get 1 point back. Additionally, when shopping using the general shopping mall "Rakuten Ichiba" via the Internet, you receive an extra 2% back. In other words, "1+2=3%" is returned to you. There are also frequent events held with the Rakuten Ichiba where you can gain extra points. As long as you meet the conditions for each event, there are cases when you can save 10% or more of points.
Many ways to use your points
You can pay using Rakuten points when purchasing products within the Rakuten Ichiba. In addition to the Rakuten Ichiba, Rakuten points can be used at various store.
Fast food: McDonalds/SUKIYA etc.
Convenience stores: Family Mart/FUJI etc.
Supermarket: Tokyu Store etc.
Drug Store: Tsuruha Drug/cocokara fine etc.
Electronics retail store: Joshin/Bic Camera etc.
List of stores that can use Rakuten points:
https://pointcard.rakuten.co.jp/partner/
Reliable from a security perspective
Emails notifying card usage
Fraud detection system
Personal authentication service (3D Secure)
Equipped with a card forgery prevention IC chip
24 hr/365 day support for card loss/theft etc.
Easy to pass the screening by credit card company
Compared to other credit cards, it is said to be comparatively easy to pass the credit card company investigation. Housewives, temporary/part-time workers, and students can all apply. This is recommended as the first credit card for foreigners to own in Japan.
Rakuten card closing date/withdrawal date
The amount charged up to the end of each month is paid on the 27th day of the following month (this is the next business day in case of bank holidays)
*For purchases on Rakuten Ichiba, this is charged up to the 25th of the same month
Limit amount on the Rakuten Card
Basically, this is an amount from 300,000 to 1 million yen decided at the point of the investigation by the credit card company. This limit amount may be increased or decreased based on the actual circumstances.
Rakuten Card additional functions/services
Family Card
This amount will be withdrawn together from the account of the main card holder. The family card statement is summarized in the usage statement for the main card, which makes it easy to manage your expenses. Rakuten points can be moved between the card members and family card members.
ETC Card
This is a dedicated IC card for toll charges. For every 100 yen of toll charges, you will earn 1 Rakuten point. You cannot apply for the Rakuten ETC card on its own.
Rakuten Edy
For every 200 yen (inclusive of tax) that you spend with Rakuten Edy, you will earn 1 Rakuten point. This can be used at more than 770,000 locations nationwide, including Amazon, convenience stores, and supermarkets.
List of stores at which Rakuten Edy can be used:
https://edy.rakuten.co.jp/search/merchant/
Things required when applying for the Rakuten card
Registration as a Rakuten member
Rakuten member registration is required when applying for the Rakuten Card. Anybody can register as a Rakuten member free of charge.
Setting the account for withdrawal of payment
ID card
When the Rakuten card arrives, this must be received by the person who made the application, and identity verification documents with photo shown to the delivery personnel.
Identity verification documents:
This can be a driver's license, "My Number" card, passport (issued by the Japanese government), residence card, special permanent resident certificate etc.
https://www.rakuten-card.co.jp/support/guide/identification/?l-id=corp_oo_apply-flow_to_identification_pc#case1
Gain 5,000 points on joining!
You can gain 5,000 points on joining and using for the first time. The point award on entry may change depending on the period, so please check this at the official site at the time of application.