[TOKYO] GaijinPot Job Fair 2019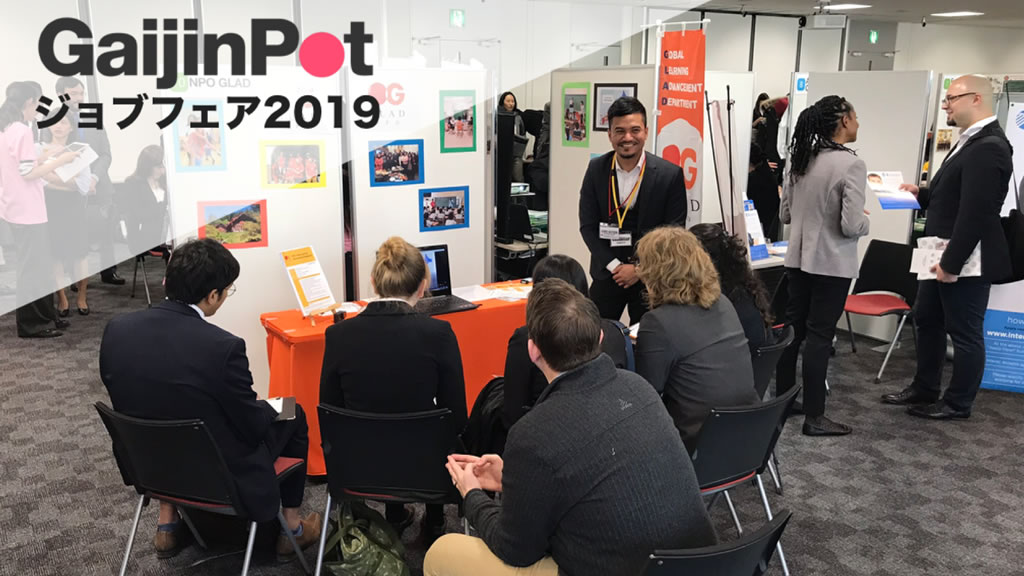 This post is also available in 日本語
Job hunting/ Job hunting for changing jobs fair "GaijinPot Job Fair 2019" that targets English native speakers will be held in November. The venue is divided into two areas; job fair area for job hunting, and community area to support life in Japan.
Job Fair Area
Area designated for people looking to work for Japanese companies. Job seekers will receive area map with list of exhibiting company names, and its job opening positions. It is planned that the participants will be able to submit resumes, and conduct interviews at the booth. For participants who cannot decide which booth to visit, GaijinPot staff will conduct hearings and guide you to the right booth. Registration in advance is required to enter job fair area.
Community Area
Participating Companies are Japanese language schools, Educational schools/Universities, Legal/Tax advisory services, Real estate information, and more. Seminars that are highly interested by foreigners living in Japan such as instructions of acquiring permanent residence, how to take housing loan are planned to take place. Registration in advance is not required to enter community area.
What is GaijinPot?
An information portal website that delivers information that will help foreigners living in Japan to have comfortable living in Japan, such as traveling, learning Japanese, property information, and recruitment information. GaijinPot's job information page "Jobs" has 470,000 resumes signed up, and offers one of the largest recruitment services in Japan.
https://jobs.gaijinpot.com/index/index/lang/en
Event outline
Date: 2019/11/16 (Saturday) 12:00~17:00 (16:30Last entry)
Venue: CIRQ Event Hall For access, click here
Address: 160-0022 Shinjuku 3-33-1 IDC OTSUKA Shinjuku Showroom 8F, Shinjuku, Tokyo
Exhibiting companies: Approximately 30 companies