Manners when invited to a Wedding~Reply to Invitation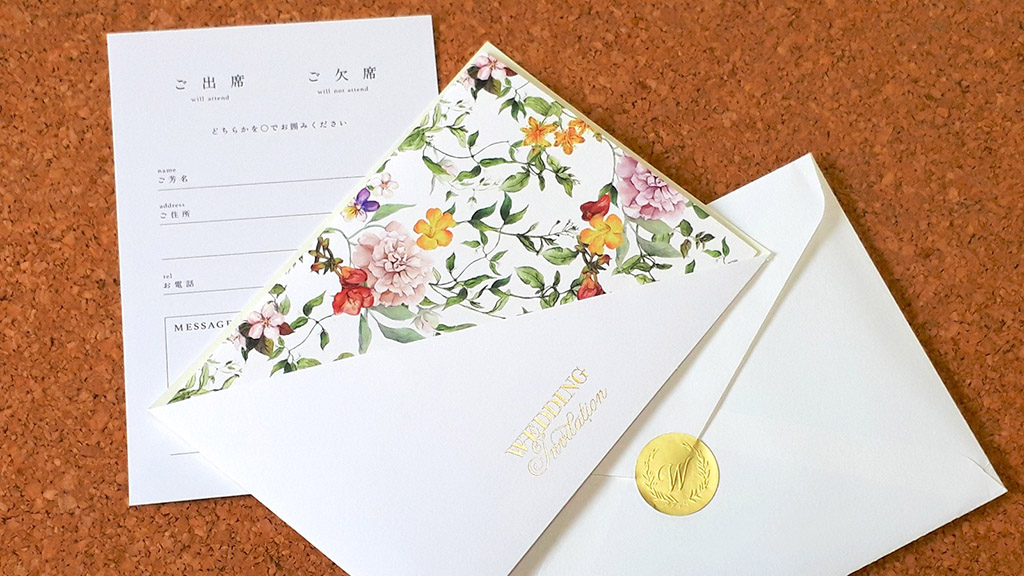 This post is also available in 日本語
You may be invited to a wedding ceremony of friends or co-workers. You want to cerebrate the bride and bridegroom from your bottom of your heart.
There are some rules to attend and participate in the joy-filled ceremony. One of them is "How to respond to the invitation."
When do you have to reply by?
When you receive an invitation, you are required to respond using the reply postcard enclosed.
When you accept
You should respond as soon as possible to show your warm willingness to attend, usually within a few days, but not later than one week. Even when you convey your congratulation by telephone or SNS, you are to send the reply postcard as a formality.
When you regret
The timing when you rely a regret is something you have to consider. If you rely too soon, it might be taken as if you have not given any consideration. But if you reply too late, it may cause some trouble to their preparation. It may be good manner to let them know beforehand that you may have to be absent followed by a formal response about one week later.
When you're not certain
You have to let the inviter know by phone that your reply will be late by certain days. You had better to reply as soon as you have adjusted your schedule so as not to disturb their planning.
How to fill in the reply card enclosed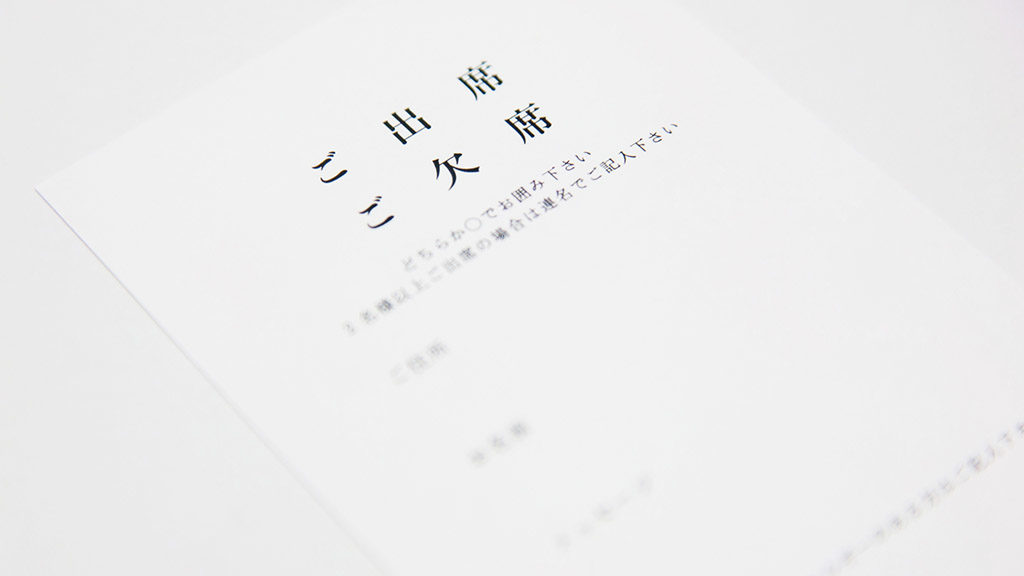 Prepare a fountain pen or a fude (writing brush)
It's customary to use a fude or a fountain pen in black. A black ball point pen will do.
The address side
The address and the name of the inviter is usually pre-printed on the return postcard. When '行 or 宛 (To)' is printed cross out these with two lines and add '様 (an honorific).' Otherwise, it would be impolite to send back as is.
The back side
On the back side, you find spaces for 'Accept' or 'Regret', your name and address. If you see '御 or 芳, ' cross these out with two lines, since these are honorifics. You don't use honorifics for yourself, do you?
Check 'Accept' or 'Regret' and add some messages in a blank space. You don't place any period at the end, since this suggest the end of something which shouldn't fit to the wedding.
put your address and name in katakana.
Check 'Accept' and place some congratulatory message in a blank space.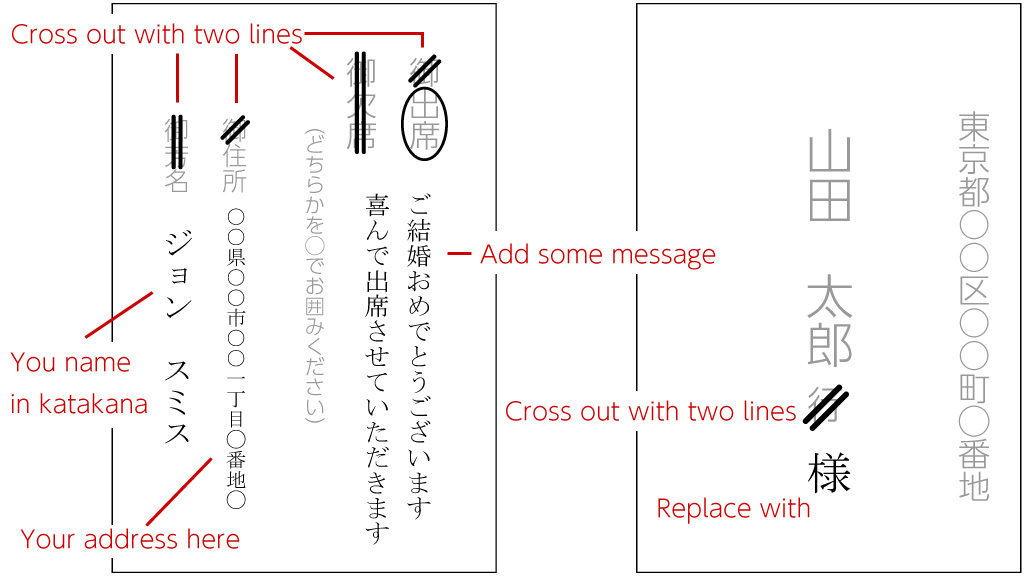 Check "Regret" and describe your apology and congratulatory words. If the reason for your absence is due to a mourning, you should not explain so.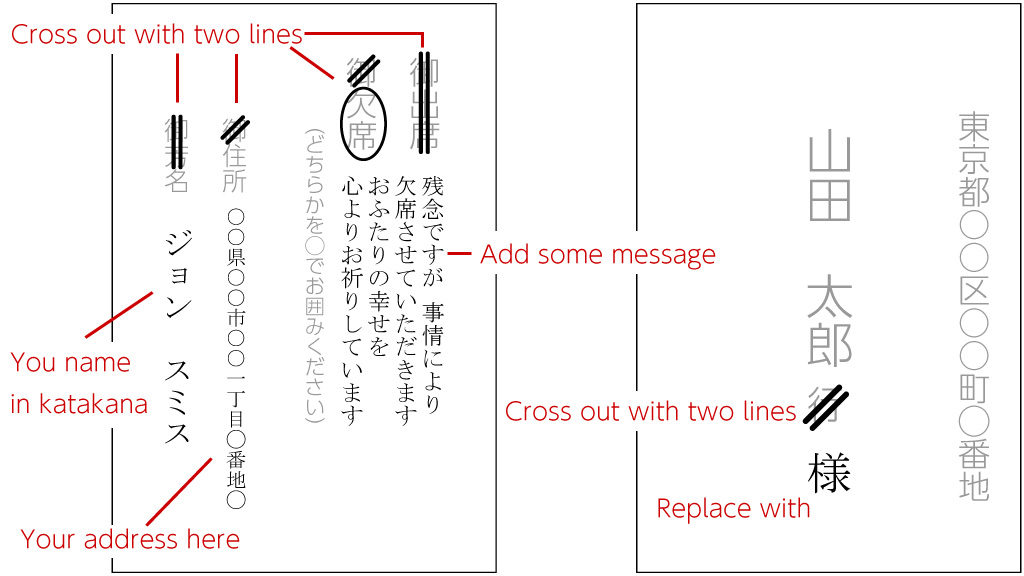 For a friend, make reply card artistic!
Recently, many decorate the reply card with stickers and illustrations. It's worth trying only when you are attending the wedding of very close friends and the recipient is the friend herself (himself).
The basic rule is the same as above, i.e., use stickers to cross out words instead of two lines, use blank space to put some illustrations to decorate. There are some samples on SNS.
However, the most important thing is to reply within a week, not to be late by over- elaborating!!