MyNumber Card: Application Process and How to Use Tips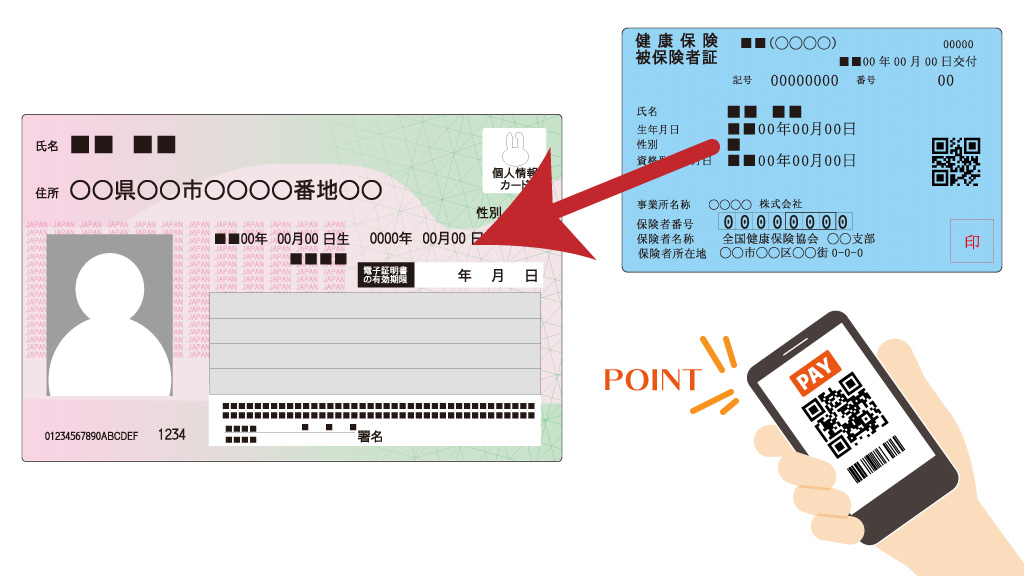 This post is also available in 日本語
In Japan, a new social security and tax number system, "My Number", was introduced in 2015. This year, the system became the focus of attention when people were able to apply for a Special Cash Payment, during the COVID-19 pandemic, from their homes, by using the My Number card. At the moment, a campaign in which My Number Card users can earn points by registering and using the cashless payment service, is in operation. Therefore, I would like to explain about My Number on this occasion.
What is My Number (Individual Number)?
My Number is a 12-digit number assigned to each and every resident in Japan. The system covers every registered resident, including foreigners who live in Japan. In principle, one person keeps the same number their whole life, so if you leave Japan once, then come back to live in Japan again, you would use the number that was issued previously.
https://www.cao.go.jp/bangouseido/foreigners/english.html
When do I use My Number?
When you carry out procedures required by law, you need to present a document that verifies your My Number along with a document that confirms your ID.
You can present My Number to your employers when you carry out social insurance or tax related procedures.
You are to present your My Number to the bank or post office when you send or receive money to or from other countries.
What is the My Number Card?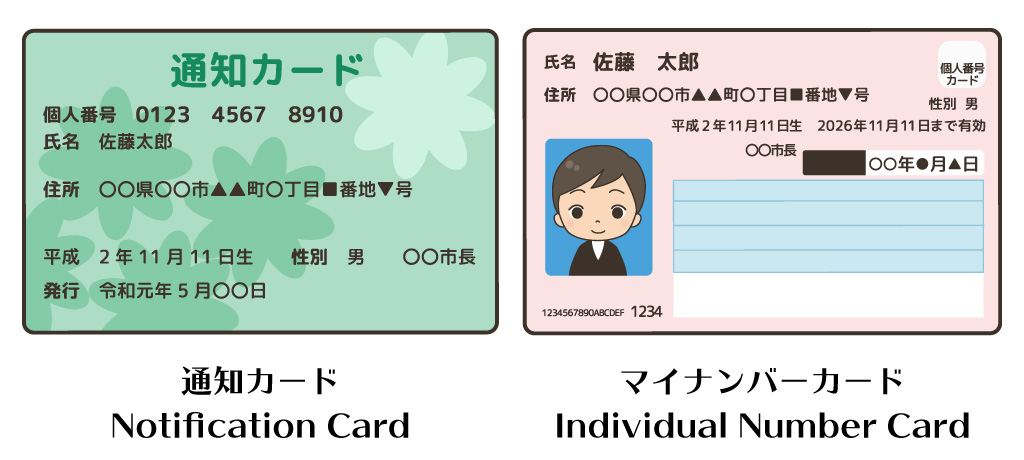 The My Number Card is a card that allows you to confirm your My Number and your ID at the same time. It is a plastic card with an IC chip which contains an electronic certificate to authenticate the card bearer and with your portrait photograph. This card is used not only when you present My Number, but also serves various purposes as a photo ID. For example, there is a plan for My Number Card to be used as a Health Insurance card from March 2021. They have also started to discuss integrating other certificates such as driving license, National Qualification Certificates and Residence Card with My Number Card.
https://www.kojinbango-card.go.jp/en-kojinbango/
Notification Card and My Number Card
There have been some cases in which "The Notification Card" that is sent to notify people of their My Numbers has been confused with the My Number Card. The Notification Card is a paper card that confirms My Number. However, the notification card was abolished in May 2020, so notification cards are no longer issued or reissued. At the moment, the notification card can be used only if there has not been any change to the contents. If you lose the notification card, or if there is some change to the description, you should acquire a My Number Card, or a "Residence Certificate with My Number recorded".
You need to return the notification card when you receive your My Number Card, so make sure you don't lose it.
https://www.kojinbango-card.go.jp/en-tsuchicard/
How to acquire the My Number Card?
To acquire your My Number Card, you need to make an application. It is free of charge to make an application the first time.It takes about one month for "the issue notice (postcard-type notice)" to be delivered to you, after which you need to take it along with all other necessary documents to the designated issuing counter to receive your My Number Card.
Make sure you don't forget the password that you registered with during the application process.
My Number Cards have a period of validity, and this period differs according to your residency period and/or other factors, so please take note of this.
https://www.kojinbango-card.go.jp/en-kofushinse/
If you are moving out of Japan and/or moving back to Japan
You need to return your My Number Card to Family Register and Resident Section of the appropriate local municipality. They will record the fact that you are moving out of Japan on your My Number Card, thus voiding the card. If you choose to reside in Japan again, you will need to apply for My Number Card when you register yourself at your local municipal office.
What is the "Mynaportal (My Number Portal)"?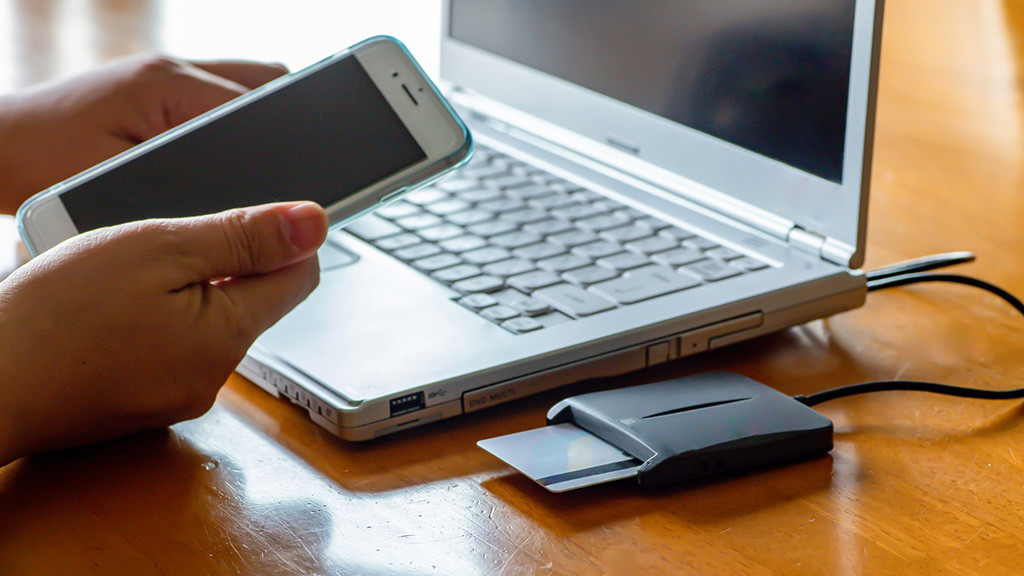 This is a service that allows you to carry out administrative procedures online using the My Number card. For example, it is necessary to apply when using the My Number card as a health insurance card. This application can be made from the "Mynaportal". You can confirm your personal information kept by the administrative agency and the history of correspondence with the administrative agency.
How to use "Mynaportal"
PC: Log in with an IC card reader that can read the My Number Card.
Smartphone: Log in using a My Number card compatible device.
https://myna.go.jp/SCK0101_01_001/SCK0101_01_001_InitDiscsys.form
What are "Mynapoints (Individual Number Card Points)"?
This is a service to encourage usage of My Number Card, and promote cashless payment. If you apply for Mynapoints using the My Number Card that you obtain, and then charge it or shop with your chosen cashless payment, you will receive points. There is currently a campaign offering points worth 25% of the amount spent (up to ¥5,000 per person) for the charge or purchase to be made, up to March 31, 2021. There are also cashless payment services for Mynapoints usage, and some local governments have their own programs to promote services.
https://mynumbercard.point.soumu.go.jp/doc/en_leaflet.pdf
My Number General Enquiry Toll-free Number
English, Chinese, Korean, Spanish, Portuguese 0120-017-827