Want to work as a Salesperson!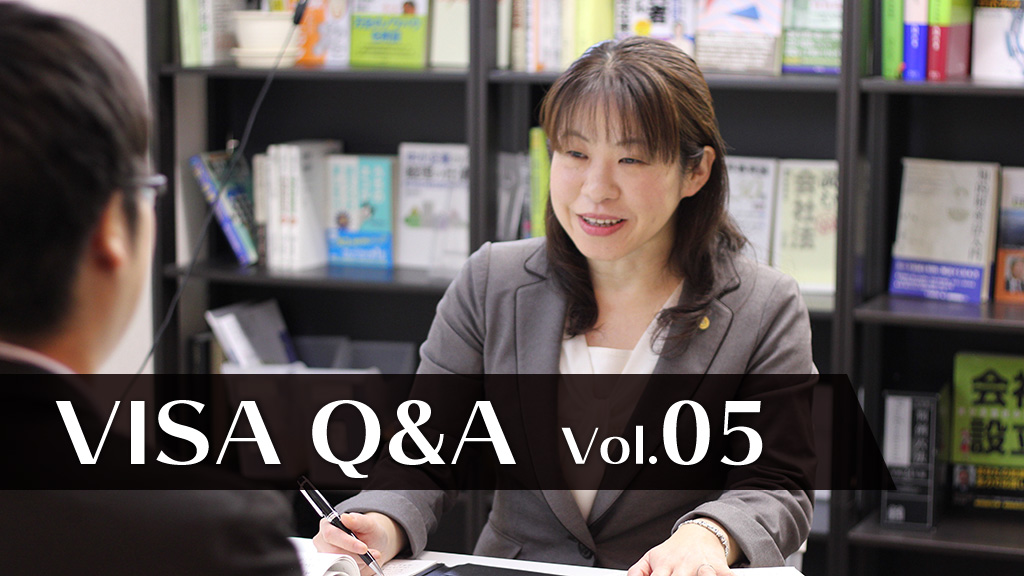 This post is also available in 日本語
What type of VISA is required to work as a 'salesperson' utilizing the language skill or the special knowledge? This time we want to look at details of the status of residence (so-called VISA) for a "salesperson" in Japan.
The basic "Specialist in Humanities"
The typical working VISA "Engineering/Specialist in Humanities/International Services" can be pointed out as a status of residence for a 'salesperson.' Although the 'sales business' falls fundamentally into "Specialist in Humanities" class, the classification has unclear border among the 'technical sales' and the 'international sales.' We show you how to approach this issue and how to prepare for the VISA application.
The Immigration Control Law defines the activities of the "Specialist in Humanities" as follows:
Activities which engage in a business requiring knowledge relating to jurisprudence, economics, sociology, and other social science, which are performed based on a contract with Japanese public or private institutions.
(Excluding activities based on the status of residence of 'professor', 'art', 'press', 'management', 'legal/accounting work', 'medical', 'research', 'education', 'intra-company transfer', and 'entertainment'.)
The typical examples of this status of residence include legal, finance, planning and sales. The 'sales' is included here.
Then, what are the criteria you must pass to obtain this status?
You must be a graduate of a university with a major in the related technology or knowledge or have the equivalent or higher education.
You must complete a special vocational school in Japan with a major class in the related technology or knowledge. You have to have a diploma (SENMONSHI).
You need to have over 10 years' experience including these periods when you majored in the related technology or knowledge while attending university, a higher technical college, high school or a latter course of a secondary school, or specialized course of a special vocational school.
In summary, it is required for you to work in an area which is related to what you have studied at a university, a college or a vocational school. In the case of 'sales', you must have majored in management and economics, psychology, Japanese language, etc.
You need to be able to describe the product and services utilizing the special knowledge
There is a possibility that you will be recognized as a sales representative when you have the special knowledge in the 'product' or 'services.' In this instance, not only a liberal arts graduate but also a science graduate may be accepted.
For example, it may be possible for a chemistry graduate to work as a salesperson using his/her specialized knowledge at a cosmetics or a materials company. This is so called 'technical sales.' The specialized knowledge used is in the natural science field, but the practical activity is under the 'specialist in humanities.' In this case also, you may be able to receive a status of residence when you clear the criteria mentioned above.
Another alternative may be the "International Sales"
An alternative is to choose the "international sales" or the "business with overseas", using the language capability in English, Chinese, Vietnamese and others. In this case, you fulfil the required criteria when you have practical experience of the international business for 3 years.
Even when the job description shows the "international sales" or the "business with overseas", but the actual work is more of "interpretation/translation", you may be able to get a job in this field if you have graduated a university or a college regardless of the major taken.
However, it must be noted that a "sales work" at a store may not be recognized since it may deem to be a "unstilled labor."
Additionally, it is required that you receive an equivalent or higher salary paid to a Japanese in the same line of work, and that the company you have a contract with must carry an appropriate business and be stable and continuous. When you enter into an employment contract, please make certain of the employment conditions and the situation of the company.
Living in JAPAN VISA
Living in Japan VISA will help companies who want to hire foreign people and foreigners who want to work in Japan by introducing notary publics who are specialized in Residency Status to end up with "worry-free hiring and worry-free job."