Japanese Seijin-shiki: Origin and Attire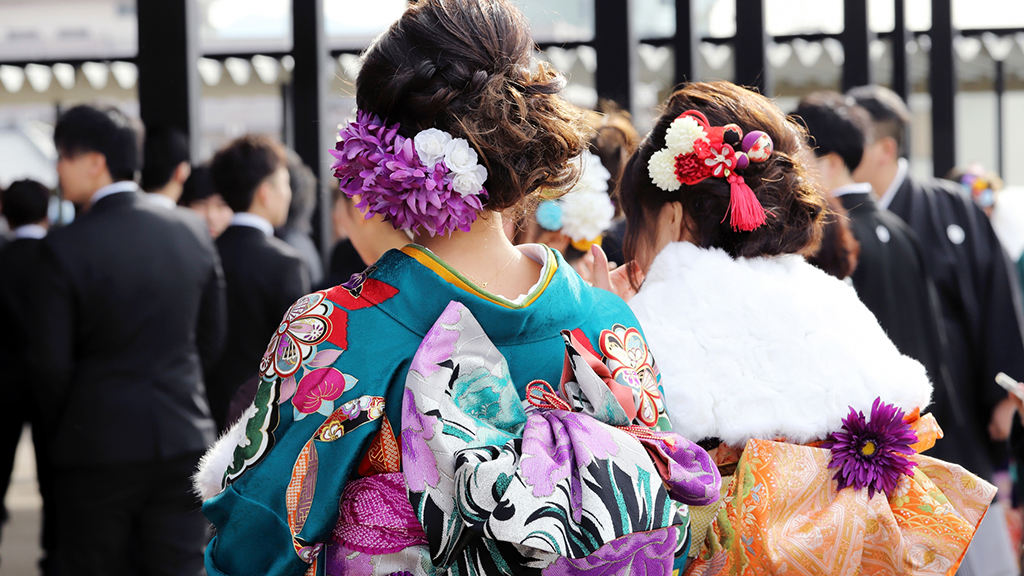 This post is also available in 日本語
On the 2nd Monday of January every year, the "Coming-of-age day" is celebrated. The "Seijin-shiki (Japanese coming-of-age ceremony)" is held in various areas of Japan, and you can often see young women wearing "Furisode (long-sleeved kimonos)". On this occasion, I will introduce you to the "Seijin-shiki" and "Furisode".
What is the "Seijin-shiki"?
This is an event for local government to celebrate and encourage "New adults". This is generally held on "Coming-of-age day" or the previous Sunday, but in consideration of the climate and people going to universities in other prefectures, there are regions where this is held during "o-shogatsu", spring vacation, "Golden Week" or "o-bon". The location and content of the "Seijin-shiki" also differs greatly depending on the local government.
Origin
From ancient times in Japan, there have been a variety of rituals celebrating to reach adulthood, such as changing from children's hairstyle and clothing to that of an adult. It is said that the present format started with the "Youth Festival" held in Saitama Prefecture after the war.
Who are the "New adults"?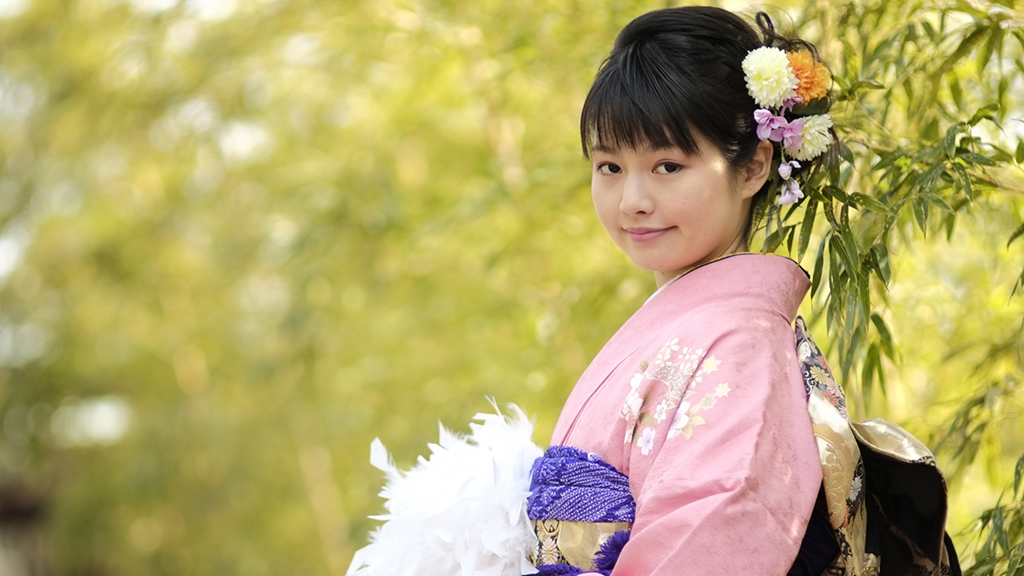 This previously covered those who turn 20 from the day after the last "Coming-of-age day" to the day of the current "Coming-of-age day". However now, the school age method has been used, this covers those who turn 20 from April 2nd the previous year to April 1st of the current year.
Method of participation
Basically, the relevant people receive a guidance note or invitation from the local government where their residence is registered.
If you have moved home for educational or work purposes, but you wish to attend the place where you were previously living you should contact them in advance. You will be able to participate in most cases, but there may be some regions where you are unable to participate.
Clothes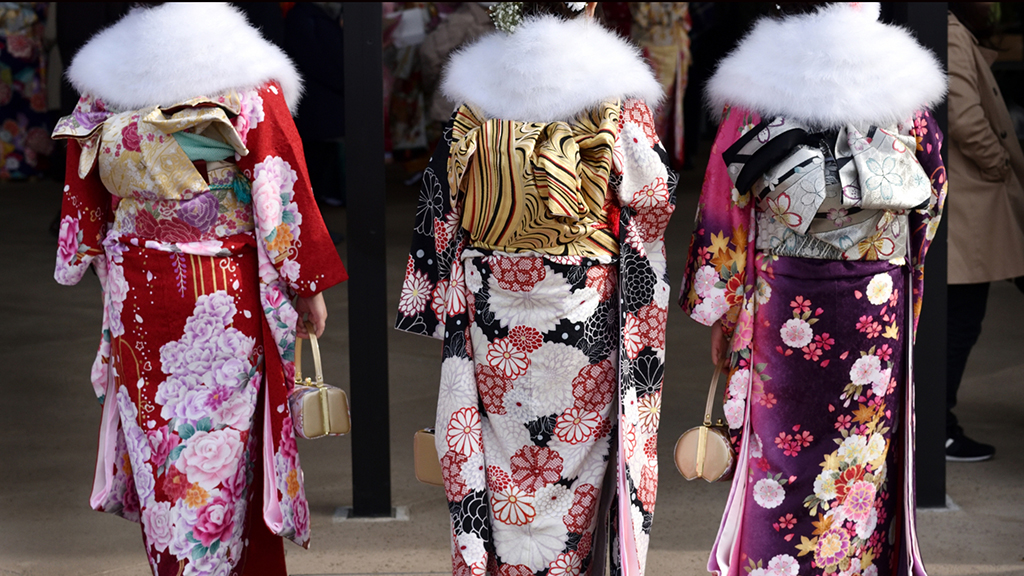 There is no strictly dress code, but the custom is to go to the ceremony in formal wear. Men usually wear a dark suit, but some people wear "Montsuki Haori Hakama (a divided or pleated skirt worn over a kimono dyed with the family crest)". Most of women wear a "Furisode", but some may wear "party formal" wear or a suit. Foreign nationals often wear the national costumes of their countries.
Increase in the rate of foreign nationals
Recently, the ratio of foreign nationals among new adults is increasing. It is 1 in 8 among the 23 wards of Tokyo, and it seems to have reached close to half of all adults in Shinjuku ward in particular. The age of adulthood and rituals may differ depending on the country, but according to the rule in Japan, you only have the opportunity to participate in one Coming-of-age ceremony as a new adult. You should participate if you have the chance.
What is "Furisode"?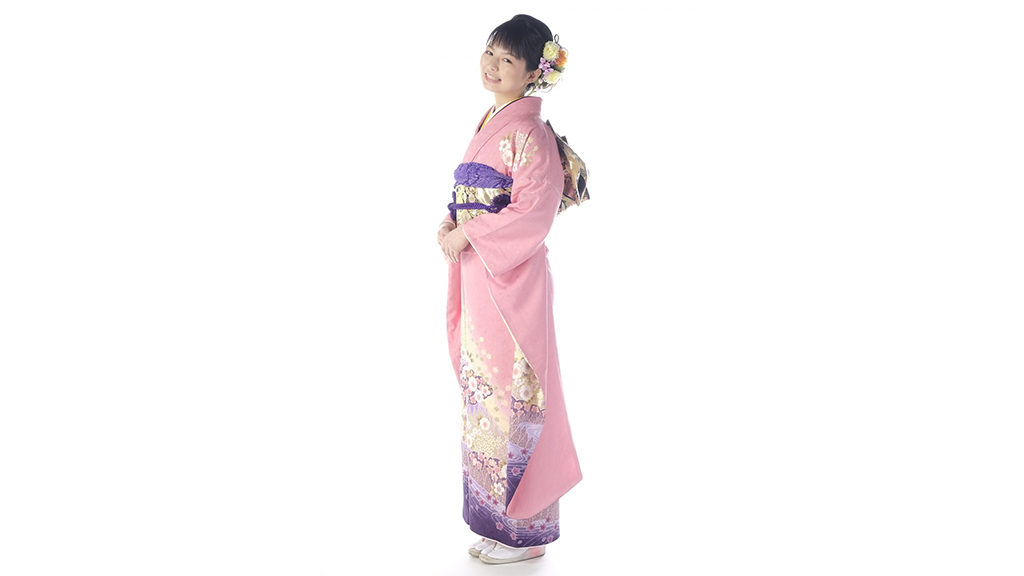 In Japan, since ancient times, formal situations or such places "out of the ordinary", such as represents festivals rituals and annual events is referred to as "Hare". For this reason, the clothes you wear for "Hare" are called "Haregi". "Furisode" are the highest rank of clothes worn as "Haregi" by unmarried women only. They are extremely popular as clothes worn at "Seijin-shiki" by women, and are said to comprise about 90%.
Arranging "Furisode"
There are three methods. "Mama Furisode" comprise about 40%, rental 40%, and new purchases 20%.
"Mama Furisode (Furisode inherited from mother, grandmother etc.)"
Merits:
Costs kept to a minimum, no need for reservations, easy to prepare
Demerits:
Maintenance and storage is hard work. Pattern are classical (probably, necessary to arrange in line with your own preference and trends)
Rental
Merits:
This is cheaper than purchasing one yourself, allows you to choose a pattern suitable for the modern age. No need maintenance or storage.
Demerits:
Necessary to book popular patterns at an early stage. Options are limited depending on body shape.
Purchase
Merits:
If you are going to wear it multiple times, it is cheaper than renting. You can have it fit for your own size.
Demerits:
High cost. Maintenance and storage is hard work. If your own preference and trends change, necessary to arrange.
Preparation for wearing the "Furisode"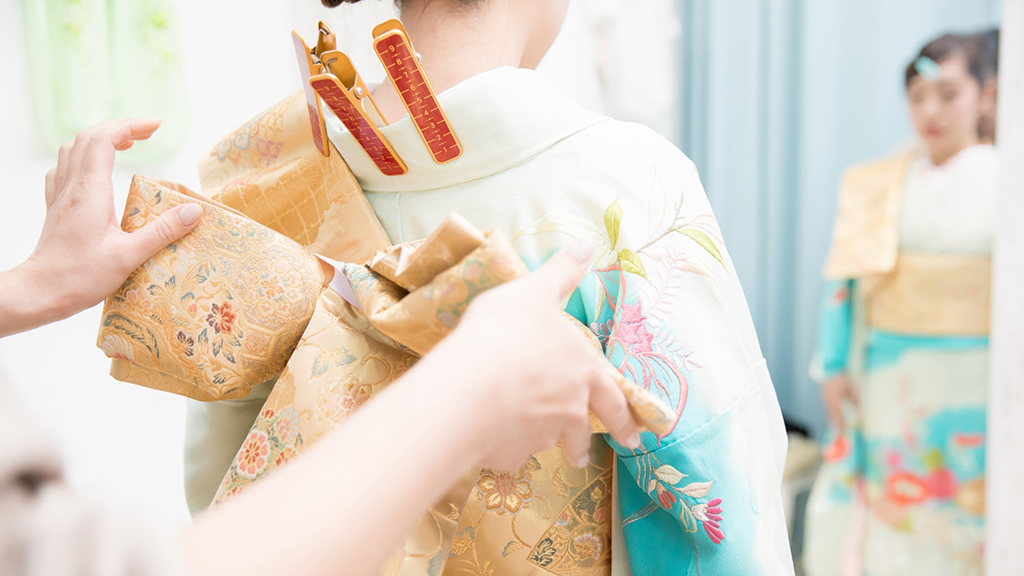 When wearing "Furisode", you have to visit a beauty salon to help you put on "Furisode" and hair/make-up. In the morning of the "Seijin-shiki", the beauty salon is often fully booked, so it's best to make a reservation early. Generally, preparation for wearing the "Furisode" starts from around two years before. You should start no later than one year in advance. When renting, there are also plans that include "Furisode", dressing, and hair/make-up.
For those who are already married
"Furisode" are originally formal wear used only by unmarried women. However, recently, because the venues become more gorgeous if there is women wearing "Furisode", "Furisode" may also be worn by some younger married women. It will not be a problem on the "Seijin-shiki".