Recommended Winter Viewing Spots in Japan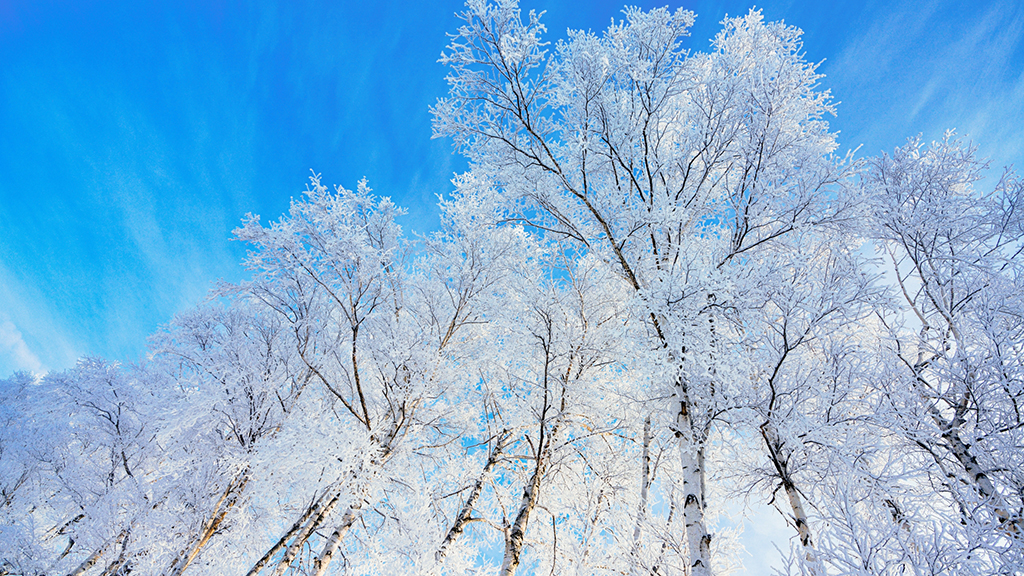 This post is also available in 日本語
In Japan, you can enjoy various changes in nature for each season. In particular, you can enjoy fantastical scenery produced by the weather during winter. On this occasion, I will introduce you to some recommended scenic spots you might like to visit in the winter. (The spots and events recommended on this occasion are greatly affected by the weather. Make sure you check the information on the website etc. before leaving on the day. It is probably wise to make a contingency plan in case the weather is not good.)
[Hokkaido] Sapporo Snow Festival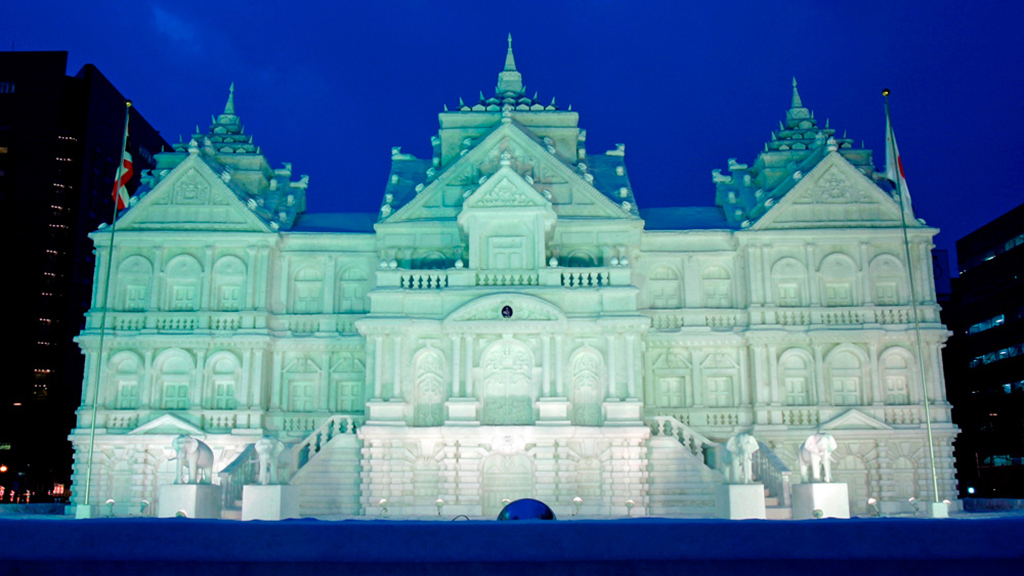 This is a festival of the snow and ice held in Sapporo, Hokkaido. In the Odori site, there is a large snow statue that, if we compare it to a building, would be the size of 4-5 floors. It is a masterpiece in terms of its intensity, sense of scale, and elaboration. The night illumination and projection mapping are also artistically beautiful.
Location
Odori site: Odori Park Nishi 1 chome – Nishi 12 chome
Susukino site: Ekimae-dori (Station Avenue) from Minami 4 jo – Minami 7 jo
Tsudome site: The community dome, Tsudome
Period
Odori site/Susukino site: February 4th (Tue) – 11th 2020 (Tuesday, national holiday)
Tsudome site: January 31, 2020 (Fri) – February 11th (Tuesday, national holiday)
https://www.snowfes.com/english/
[Hokkaido] Okhotsk Ryu-hyo (ice drift)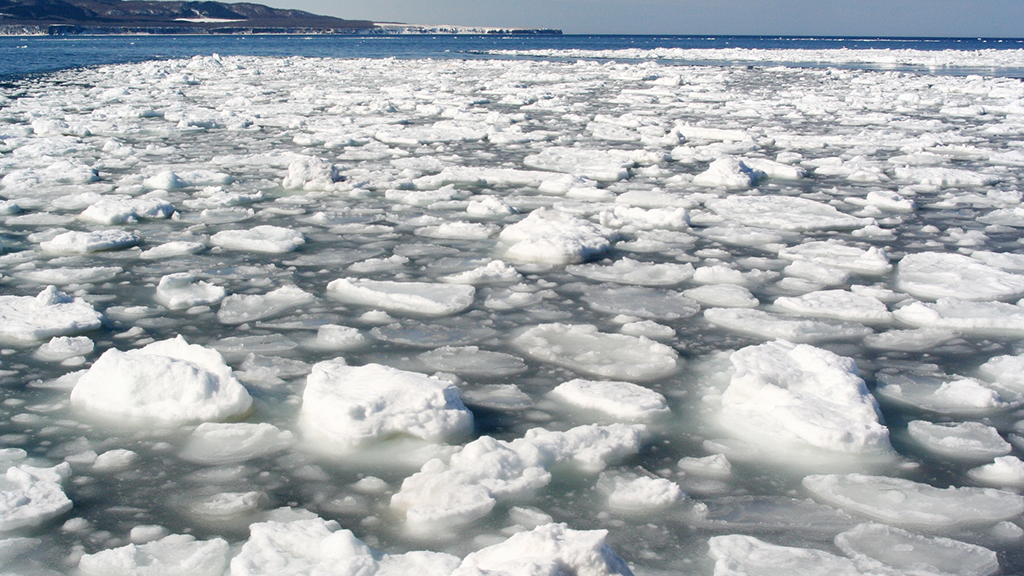 This ice drift in the Okhotsk Ocean can be seen up close from an ice-drift viewing ice breaker. You will wonder at the mystical scenes produced by the shock of the ship breaking through the ice, the mystical ice drift stretching out in a sea of white, and the wild animals stationary on the ice.
Period of operation: 2020/1/20 ~ 2020/4/3
https://www.ms-aurora.com/abashiri/en/
[Yamagata] Ginzan Hot Spring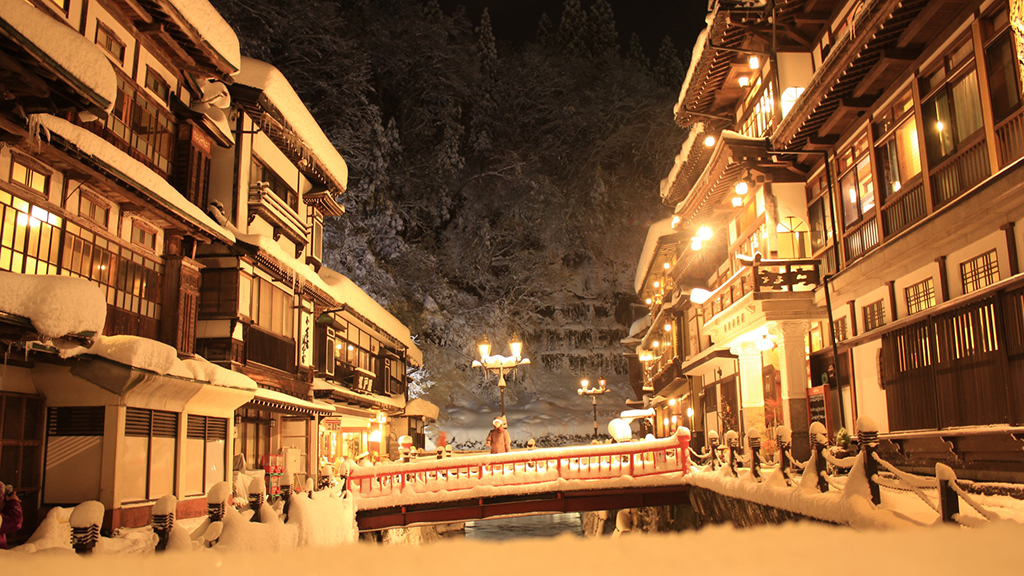 This is a spa town with many "ryokan" (Japanese inns), built from the end of the Taisho period to the start of the Showa period along the river. It is known as the setting for the drama "O-shin", as well as many animation works. Snow accumulates on classic and distinctive buildings, and the gaslight illuminates a mystical world.
Location: Oaza Ginzan Shinhata, Obanazawa City, Yamagata
http://www.ginzanonsen.jp/
[Akita] Lake Tazawako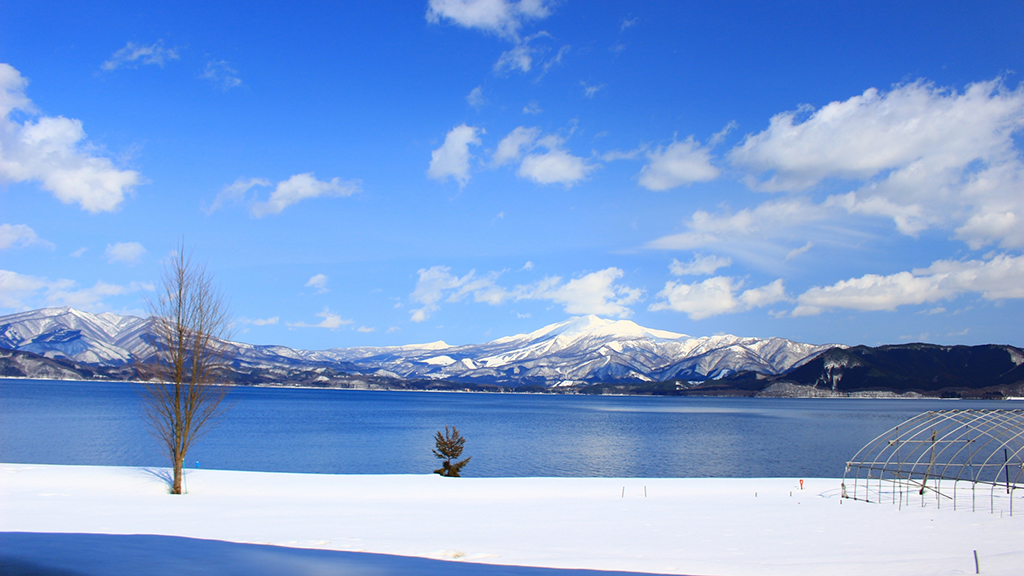 With a water depth of 423.4 meters, this is the deepest lake in Japan. Even in winter, the "Ruriiro (azure)" water surface does not freeze and has a mystical beauty.
Location: Semboku City, Akita
https://www.city.semboku.akita.jp/en/
[Tochigi] Kegon-no-taki (waterfall)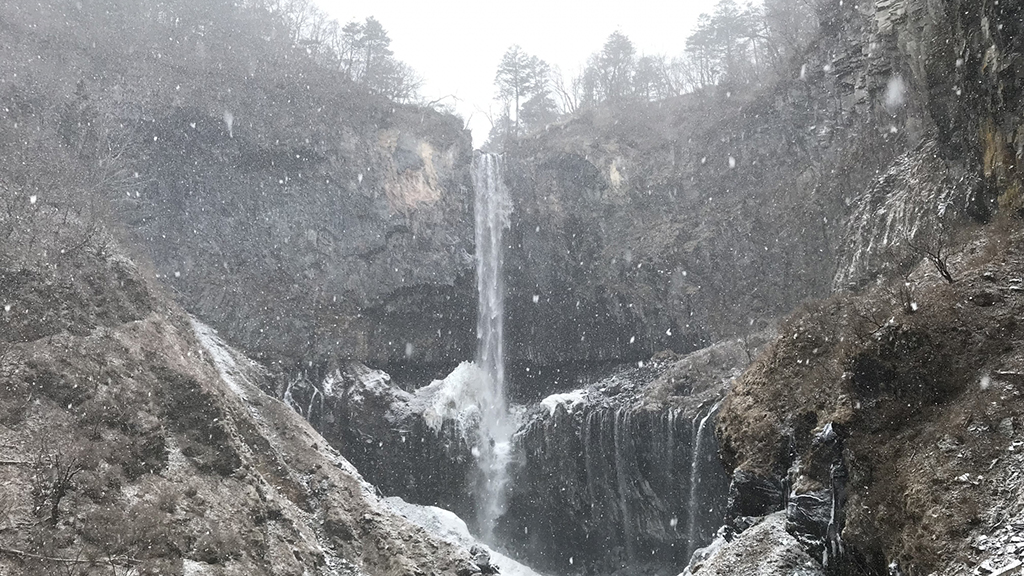 This is a magnificent waterfall where the water of Lake Chuzenjiko falls suddenly from a height of 97m. In January and February, the small waterfall in the middle of the waterfall freezes and shines blue.
Location: Chugushi, Nikko City, Tochigi
http://nikko-travel.jp/english/
[Saitama] Misotsuchi Icicles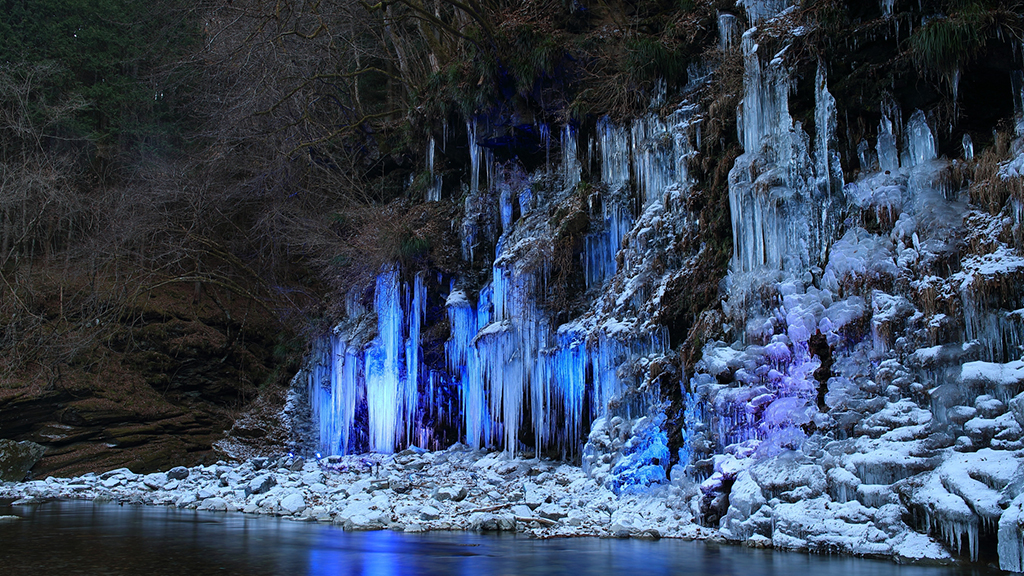 These are giant, natural icicles created when the water trickling from the Okuchichibu rocks freezes. These are said to be as high as 10m high and 50m wide from the start of January to the middle of February.
Location: Otaki, Chichibu City, Saitama
https://navi.city.chichibu.lg.jp/p_flower/1403/
[Ishikawa] Kenrokuen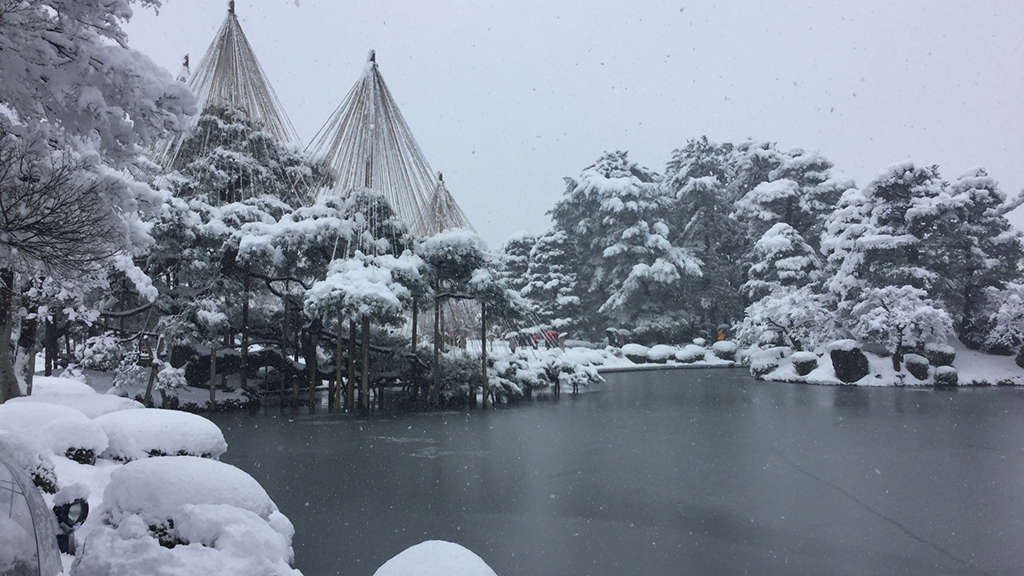 Located in Kanazawa, this is said to be one of the three famous gardens in Japan, and is a Japanese garden established in the Edo age. The scene of the "Yukizuri" of the trees, that bear the weight of the snow, is truly tasteful.
Location: Kenrokumachi 1, Kanawaza City, Ishikawa
http://www.pref.ishikawa.jp/siro-niwa/kenrokuen/e/index.html
[Gifu] Shirakawa-go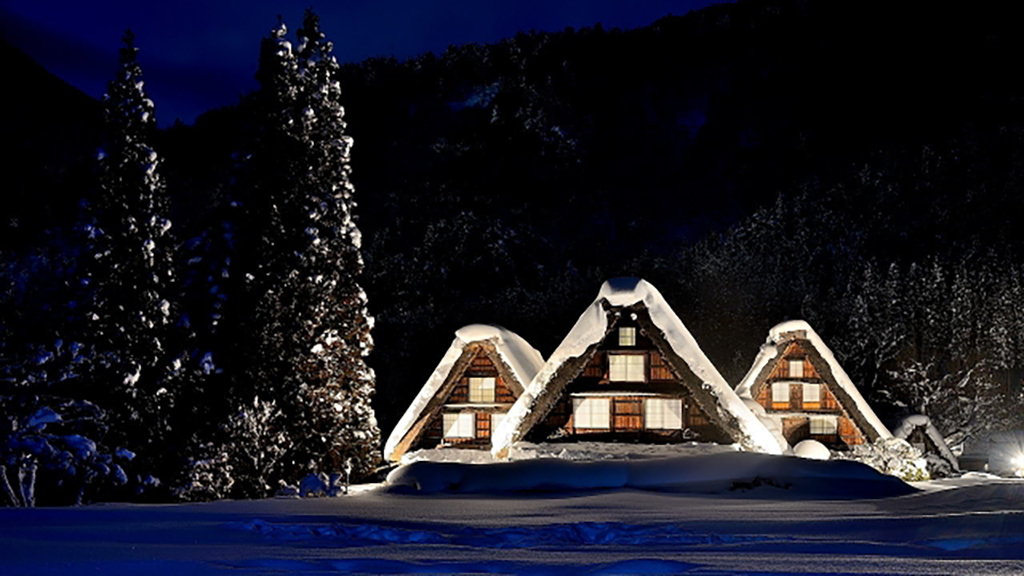 This is a world heritage site where a "Gassho-zukuri" (Japanese architectural style in which the beams of trees combine to form a mountain shape". There are illumination events several times during the winter. Note that pre-booking is required to view the event.
Period of execution: January 26th (Sun), February 2nd(Sun), 9th(Sun), 16th(Sun), 2020
Time: 17:30 ~ 9:30
Location: Shirakawamura, Ono-gun, Gifu / Shokawacho, Takayama City, Gifu / Kiyomi-cho, Takayama City, Gifu
https://shirakawa-go.gr.jp/en/
[Kyoto] Kifune Shrine, snow-fall day limited illuminations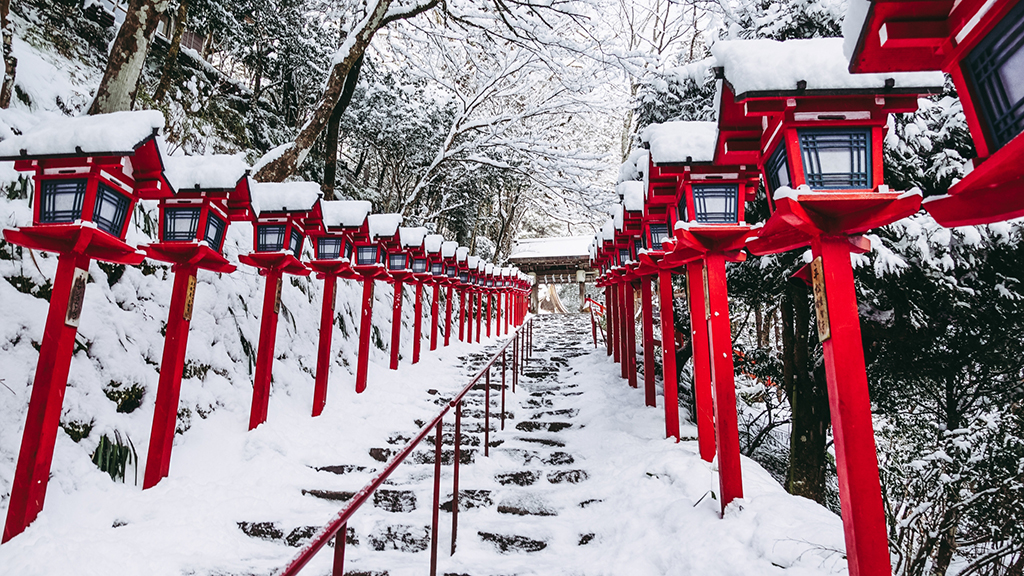 This is an extremely old shrine, where the gods of water and relationships are worshipped. During the winter on Saturdays where a certain amount of snow has laid, snow-fall day limited illuminations are held.
Location: 180 Kurama kibunecho, Sakyo-ku, Kyoto City, Kyoto
Period: Saturdays on which there is a certain amount of snowfall between the middle of January to the end of February, 2020
Time: Early evening to around 20:00
http://kifunejinja.jp/
[Shiga] Metasequoia trees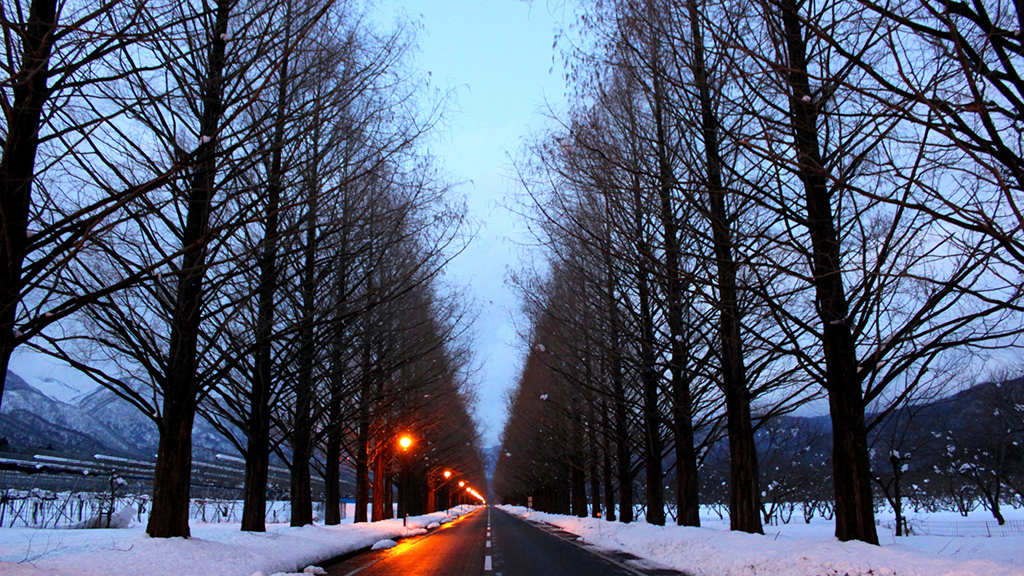 This is a lineup of approximately 500 metasequoia trees, stretching almost 2.4km. If it snows, and other conditions are met, you can see the scene of metasequoia trees with snow on their branches against the backdrop of a world of silver.
Location: Makinocho makino, Takashima City, Shiga
https://takashima-kanko.jp/spot/2018/06/post_155.html