What is Cormorant Fishing? 5 Recommended Spots.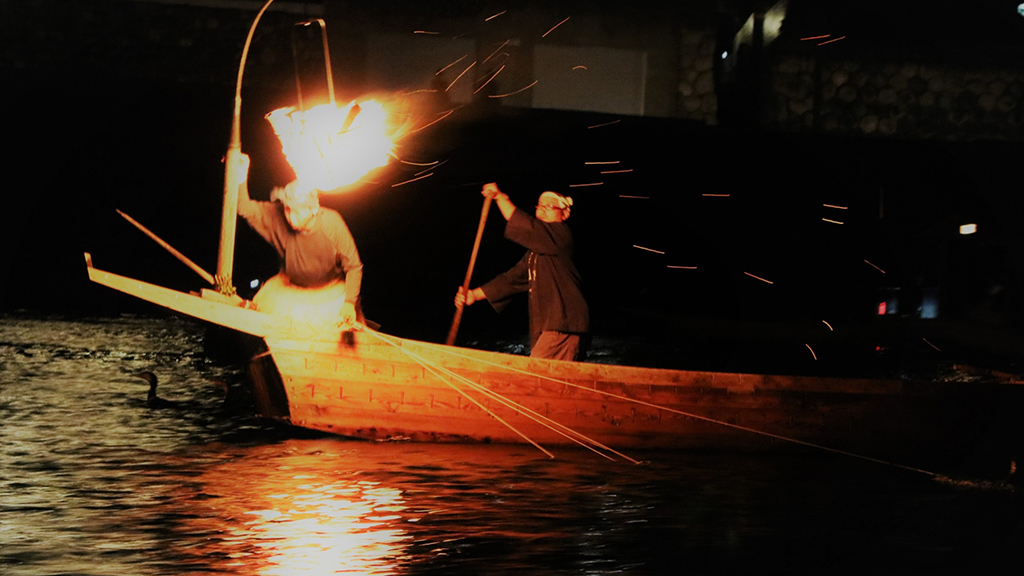 This post is also available in 日本語
Cormorant fishing is a traditional method of fishing that has continued since ancient times in Japan. It is said that methods of fishing in which birds are used to catch fish are extremely rare throughout the world. Currently, rather than being a way of making a living, it is carried out as a traditional culture to be appreciated.
On this occasion, we shall look at what kind of fishing method this is, and where you can see it.
What is "Cormorant fishing"?
Cormorant fishing involves taking a bird known as a cormorant and using it to catch river fish, such as sweetfish. From early summer to early autumn, the fishermen go out on a small boat, known as an "ubune" to catch fish. The fish become lively due to the fire lit at the bow of the ship and are caught by the cormorant.
The cormorants who have a rope loosely tied around their necks, dive into the water, catch the fish swimming in the water, return to the boat's edge, and then spit out the fish. The mechanism is such that the fish that are smaller than the knot of the rope around their necks are eaten by the cormorant, but as they cannot swallow fish bigger than the knot, these are spat out.
In the case of cormorant fishing, an "usho" (cormorant handler), wearing traditional clothes, controls the cormorants. The handlers raise the cormorants lovingly, as if they were one of the family, and manage their physical condition. Cormorant fishing is carried out based on the bonds between the handler and the cormorant.
Cormorant fishing is said to have a history of 1300 years or more. The generals in the Muromachi era had an appreciation for cormorant fishing. There are various records showing that Nobunaga Oda entertained other generals with cormorant fishing.
Recommended spots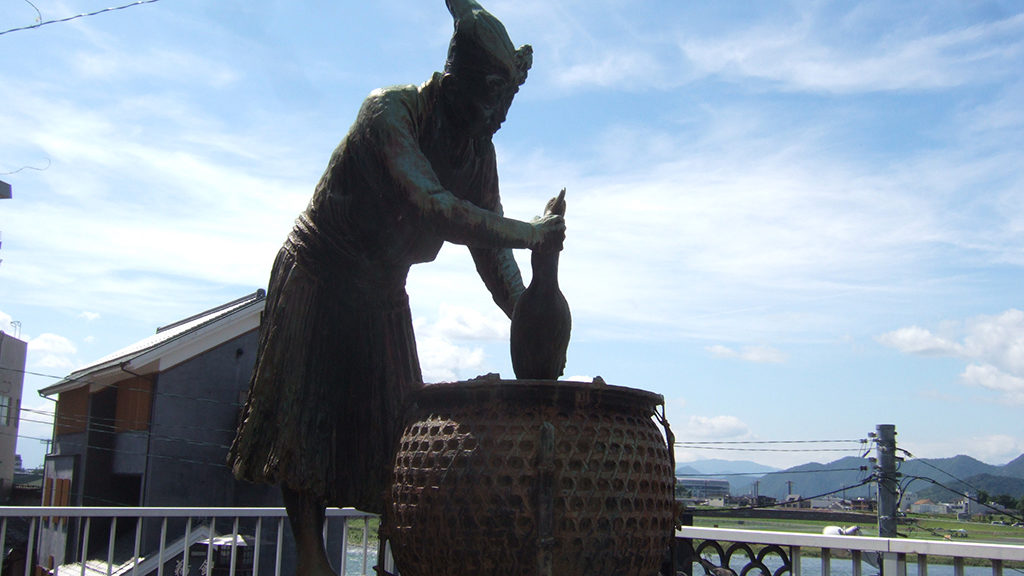 Cormorant fishing is carried out in 12 locations throughout Japan. Among these, Nagarakawa in Gifu Prefecture, Hijikawa, in Ozu, Aichi Prefecture, and Mikumagawa in Hita City, Oita Prefecture, are considered the "Three great cormorant fishing spots of Japan". These all may be canceled in case of inclement weather. Be sure to check before you go.
[Gifu] Nagarakawa
Cormorant fishing is carried out in the middle basin of Nagarakawa, which flows through Gifu City in Gifu Prefecture. There have been many viewers of this, both from Japan and overseas, and it is said that Charlie Chaplin came to view this twice. Further, the cormorant fishing equipment used in the Edo and Meiji eras has been designated as an important tangible cultural asset.
Although this can be viewed from bridges or riverbanks, we recommend enjoying this from a sightseeing boat. You can view this truly impressive cormorant fishing from close quarters. After receiving an explanation of cormorant fishing from the handler, you can view the actual cormorant fishing. As it is possible for you to bring food on to the boat, you can enjoy cormorant fishing while eating. Pamphlets are also prepared for you in English, Chinese (traditional/simplified), and Korean.
Period: May 11 to October 15
Charge: From 3,100 yen
Location: 1-2 Minatomachi, Gifu City, Gifu
https://www.ukai-gifucity.jp/ukai/e/
[Aichi] Kisogawa
Cormorant fishing takes place in the Kisogawa river, which flows on the border between Aichi and Gifu prefectures. Rare lunch and dinner plans are also provided.
Period: June 1 to October 15
Charge: From 3,000 yen
Location: 2 Kita-Hakusanbira, Inuyama, Inuyama City, Aichi
https://kisogawa-ukai.jp
[Kyoto] Oigawa
Cormorant fishing takes place in the Oigawa River that flows through Arasahiyama in Kyoto. Normally, people travel on houseboats, but for a limited period, you can enjoy cormorant fishing. In Sennenki from Tale of Genji, there is a scene in which the handler and boatmen are travelling on an elegant boat from the Heian royalty and dressed in white clothes.
Period: July 1 to September 23
Charge: From 1,800 yen
North boarding point: Sagatenryujisusukinobabacho, Ukyo-ku, Kyoto City, Kyoto
South boarding point: Arashiyamanakaoshitacho, Nishikyo-Ku, Kyoto City, Kyoto
http://arashiyama-yakatabune.com
[Ehime/Ozu] Hijikawa
Cormorant fishing takes place in Hijikawa river that flows through Ehime Prefecture. "Awaseukai", in which an "Ubune" boat with a fire lit travels in parallel between two houseboats is an original style, and it has the drama and sense of presence in which the cormorants catch the sweetfish right in front of your eyes.
Period: June 1 to September 23
Charges: From 6,000 yen
649-1 Ozu, Ozu City, Ehime
http://www.oozukankou.jp/ukai-top.html
[Oita/Hita] Mikumagawa
Cormorant fishing takes place in the Mikumagawa river, in the central basin of the Chikugo River. You can enjoy this by riding the houseboats handled by the hotels and inns around the Hita hot springs.
Period: May 20 to October 31
http://www.hita-onsen.com/yakatabune.html