Recommended fireworks events in Tokyo and Kanagawa in 2019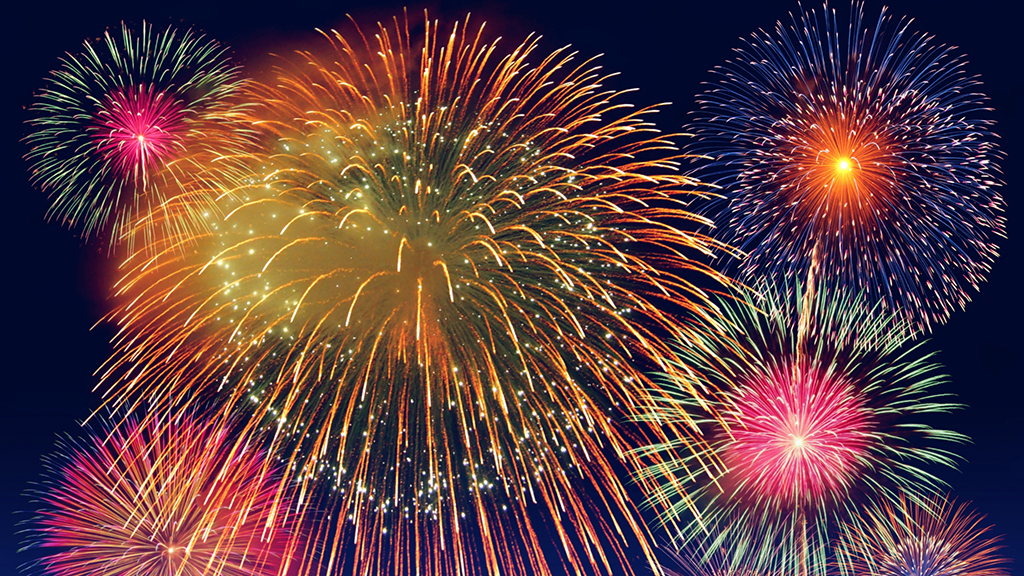 This post is also available in 日本語
Fireworks overseas are used as part of the event performance, but in Japan, you can enjoy the fireworks themselves. The fireworks shot up into the summer night sky, and the grandiose and artistic launches are extremely moving. On this occasion, I would like to introduce you to recommended fireworks events in Kanto.
*Photos of the fireworks are for illustration purposes.
What is a fireworks event?
In the summer, "Fireworks events" are held throughout Japan. There are various scales of events such as those that are famous on a nationwide scale that are crowded with large numbers of spectators, and those that are mainly enjoyed by local people. Pyrotechnists (persons making fireworks, profession of person launching the fireworks) compete with each other throughout the country, and there are even "competitive fireworks events" where they are ranked.
At the large fireworks events, there are paid viewing seating areas for those who want to watch the fireworks from special seats. There are various stalls and stands lined up, and you can see many people who wear "yukata" to go out and watch the fireworks. It is very lively.
There may be times when the event is canceled or postponed due to poor weather conditions. There may also be traffic controls in place so be sure to check the website for the event on the day in question.
[Tokyo] Sumidagawa River Fireworks Event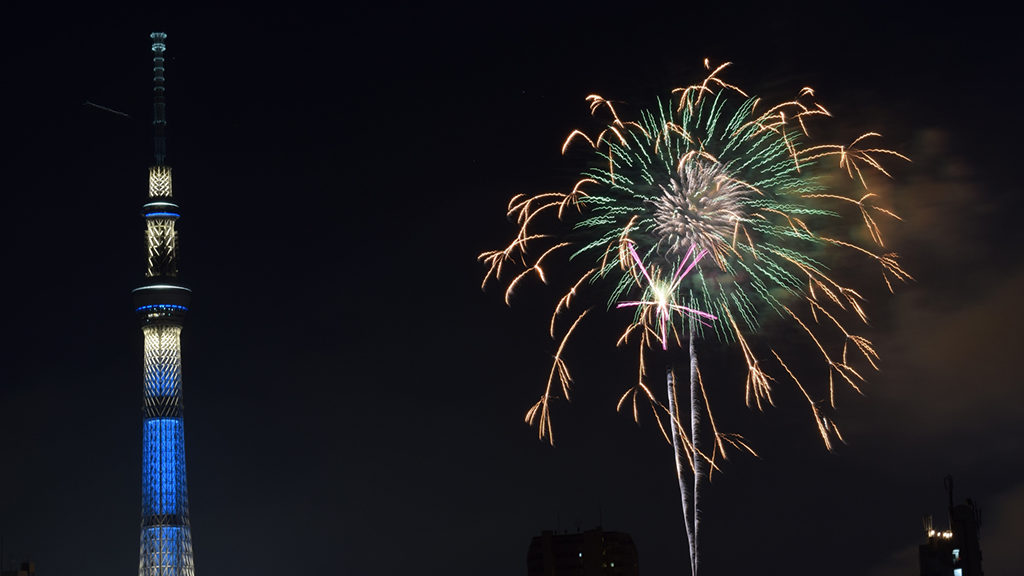 This started in the Edo period as the "Ryogoku Kawa-Hiraki", and is possibly the oldest fireworks event in Japan. There are approximately 10,000 fireworks used at both of two venues, so a total of 20,000 fireworks light up the Tokyo night sky. This is a famous fireworks event throughout the country, and every year it is bustling with approximately 1 million spectators. This is also broadcast by the "TV Tokyo" station, so you can also enjoy it from your home.
Location : Near the Sumidagawa River (around Asakusa, Mukojima)
First venue : Sakurabashi downstream to Kototoibashi upstream
Second venue : Komagatabashi downstream to Akebonobashi upstream
Schedule : July 27th (Saturday) 19:00 – 20:30 (second event starts at 19:30)
*In case of cancelation due to poor weather, it will be postponed until the 28th (Sunday). In case it is not possible to hold the event on either day, it will be canceled for this year.
https://www.sumidagawa-hanabi.com/index.html
https://www.tv-tokyo.co.jp/hanabi/index.html
[Tokyo] Jingu Gaien fireworks event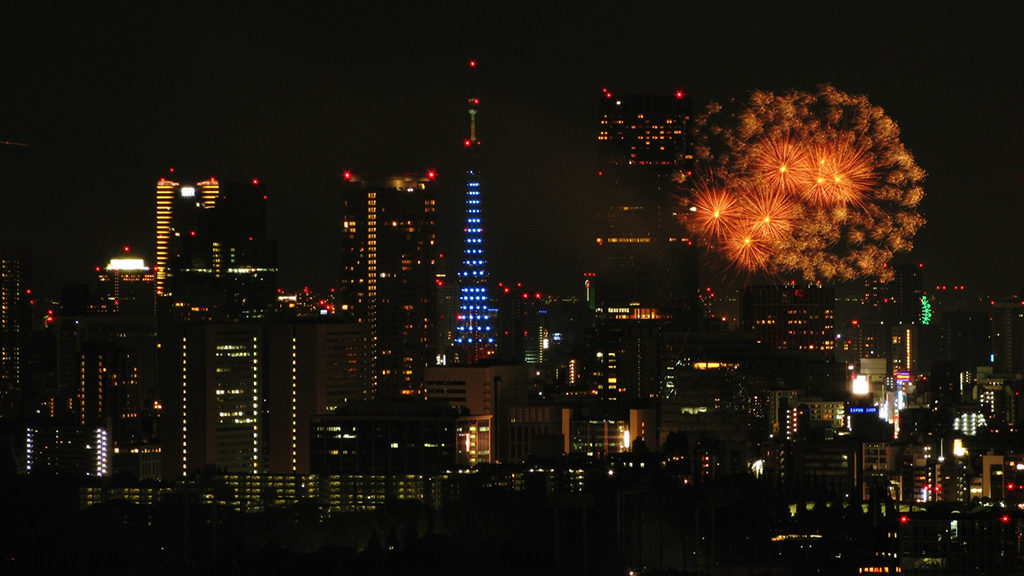 This is a festival involving approximately 10,000 fireworks lighting up the night sky in Tokyo, accompanied by music. For the paid viewing seats, there are three events in which you can enjoy in different ways. The main one of these is the fireworks and live performance at Jingu baseball park, which is truly powerful. At the Chichibu rugby ground close to the station, you can enjoy fireworks and live video. At the second Jingu baseball park, you can lay a sheet on the ground, and enjoy fireworks with your family or colleagues.
Location : Meiji Jingu Gaien (Jingu Baseball Park/Jingu No.2 Baseball Park/Chichibu rugby ground)
Schedule : August 10th (Saturday) 19:30 – 20:30
*Will go ahead if raining. In case of stormy weather, will be postponed to following day, the 11th (Sun).
http://www.jinguhanabi.com/
[Tokyo] Edogawa-ku fireworks event
[Chiba] Ichikawa Civic Noryo Fireworks Event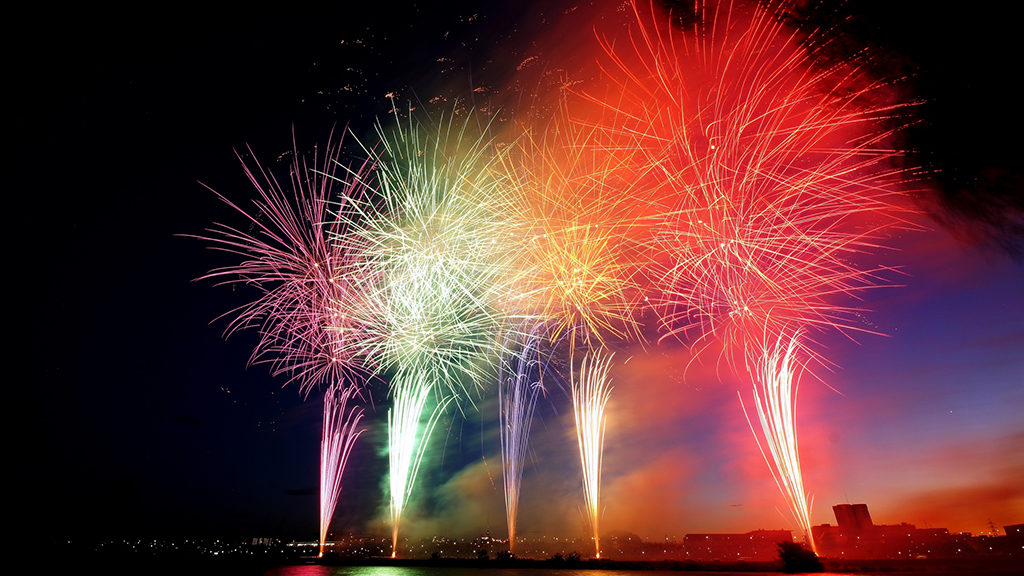 Set on the stage of the Edogawa riverbed, this is a fireworks festival held jointly by Edogawa City and Ichikawa City. Approximately 14,000 fireworks brightly color the Edogawa night sky. This is comprised of eight themes and there are fireworks and BGM for each theme. This is a fireworks and music performance.
Location : Edogawa riverbed – beyond Shinozaki Park, Ichikawa location/Gyotoku location
Schedule : August 3rd (Sat) 19:15 – 20:30
*Postponed to August 4th (Sun) in case of stormy weather. In case it cannot be held on either date, it will be canceled for this year.
https://www.city.edogawa.tokyo.jp/e032/sports/kankomidokoro/hanabi/index.html
http://www.ichikawa-hanabi.jp/
[Kanagawa] Kaikoku fireworks festival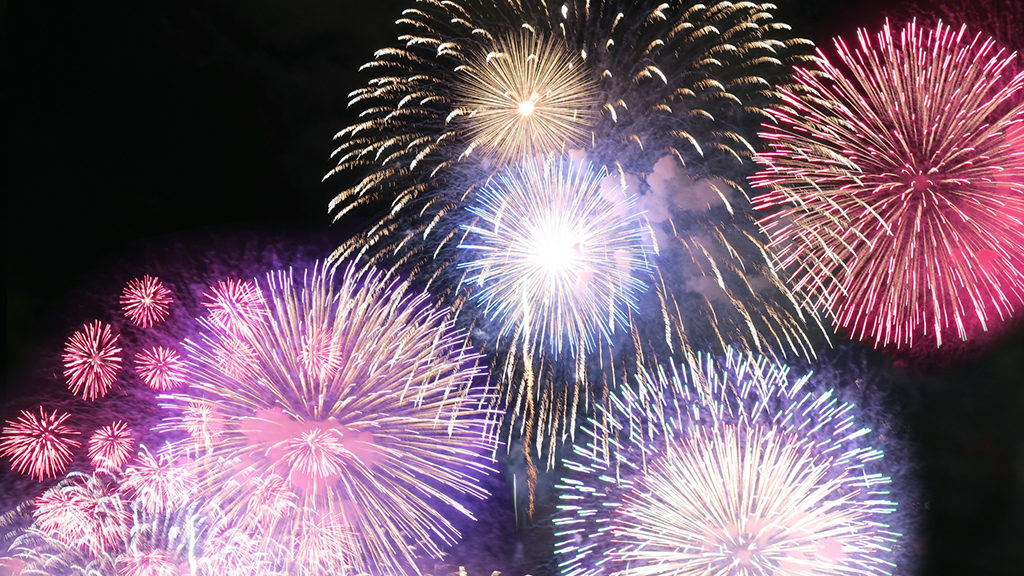 When Perry landed in Kurihama, he called Yokosuka "Kaikoku-no-chi" (land where the country opens). In summer, the "Yokosuka Kaikoku Festival" is held, and the finale is a approximately 5,000 fireworks coloring the Yokosuka night sky. Part of the Yokosuka US base is opened as the "Yokosuka Friendship Day", and so you can view the fireworks from the base.
Location : Umikaze Park, Mikasa Park, US Yokosuka Base etc.
Schedule : August 3rd (Sat) 19:15 – 19:45
*Canceled in case of stormy weather. No postponement.
https://yokosuka-kanko.com/
[Kanagawa] Atsugi Ayu Festival Fireworks Event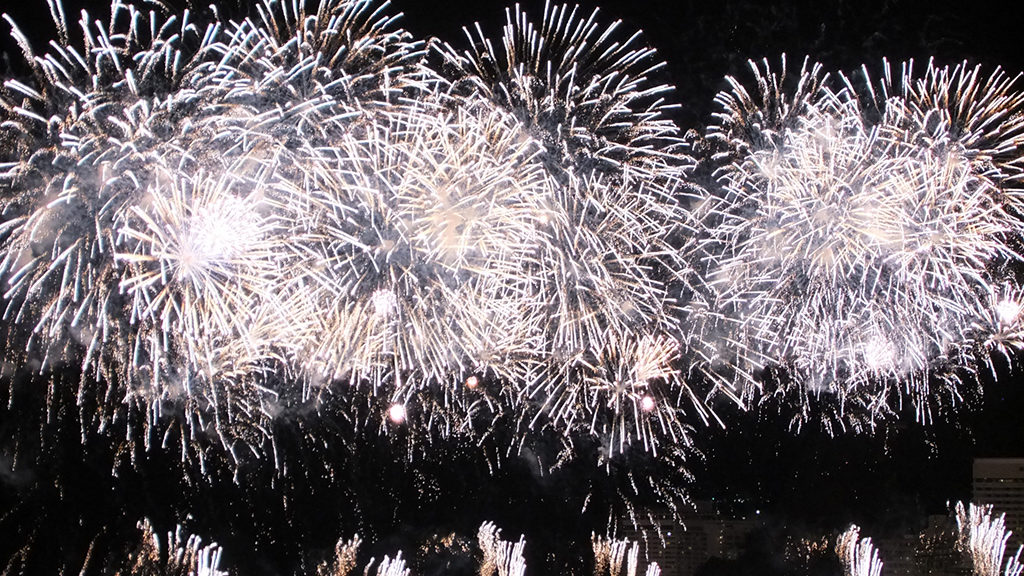 "Atsugi Ayu Festival" – On the first evening, approximately 10,000 fireworks, mainly star mines, light up the Sagamigawa River night sky. Once the fireworks end, all the people at the event shine the LED on their smartphones, creating "Atsugi STAR LIGHT" , in which a fantastical space is created.
Location : Sagamigawa riverbed (Sansen junction)
Schedule : August 3rd (Sat) 19:00 – 20:30
*Takes place even if it is raining. In case of stormy weather, this will be postponed until the 4th (Sun).
http://www.atsugi-kankou.jp/
[Tokyo] Katsushika Noryo Firework Event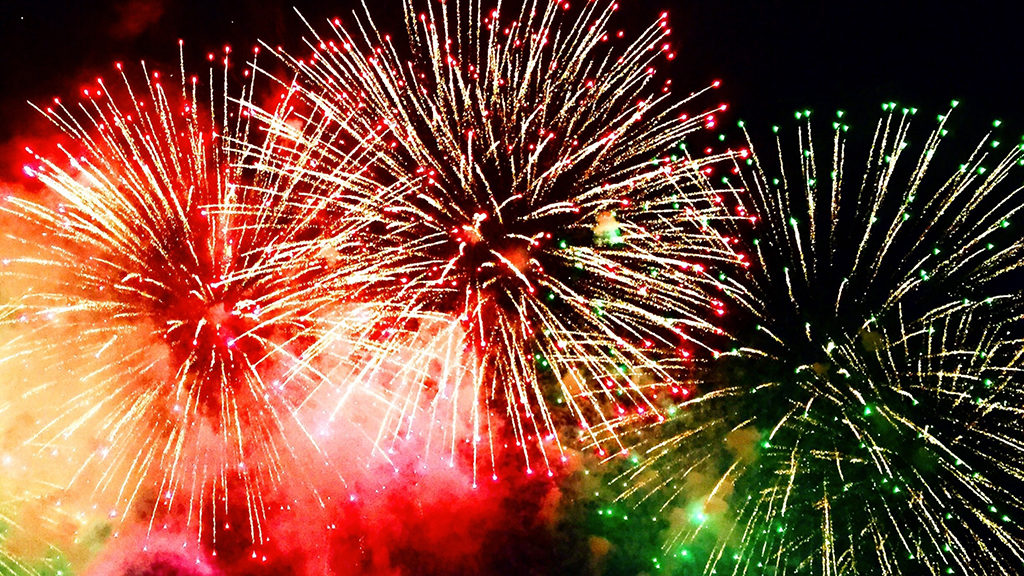 As the launch area for the fireworks is close to the spectator seats, there is a real sense of presence and approximately 13,000 fireworks light up the night sky of Katsushika, with its "shitamachi" atmosphere. It is recommended that you go to view these after worshipping at the "Shibamata Teishakuten", famous as a stage for the movie "Otoko wa tsurai yo".
Location : Shibamata Baseball Park, Katsushika (Edogawa riverbed)
Schedule : July 23rd (Tue) 19:20 – 20:20
*In case of stormy weather, postponed until 24th (Tue) . In case it is not possible to hold the event on either day, it will be canceled for this year.
http://www.city.katsushika.lg.jp/tourism