"Maguro (tuna) Park" where you can eat cheap and fresh sushi and sashimi!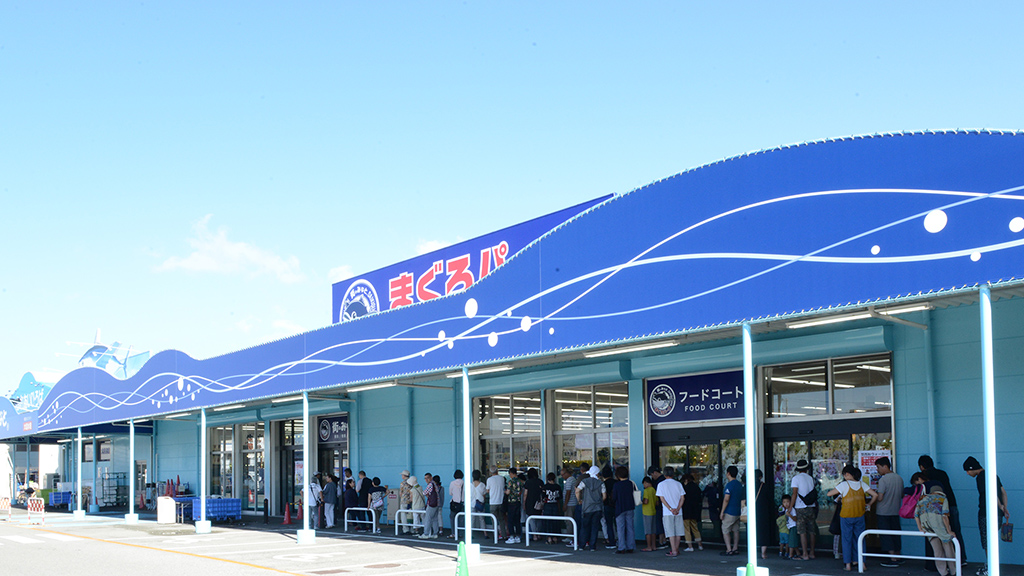 This post is also available in 日本語
The most popular type of fish among sushi and sashimi is said to be tuna.
There is a place where you can enjoy eating this tuna at a cheap price until you are full. If you love sushi or have never tried it before, why not give it a go?
"Maguro Park", the highest of its class in Japan, is open!
On August 24, 2018, "Maguro Park", produced by Daiki Suisan, was opened in Sakai, Osaka. Daiki Susan is a company managing revolving sushi restaurants and marine product retailers with the desire to "deliver fresh and delicious fish". Normally, it is frozen tuna that is sold in supermarkets and the like, but in "Maguro Park", they sell the tuna that is brought to the store after being caught without freezing.
The tuna dissection show is very popular!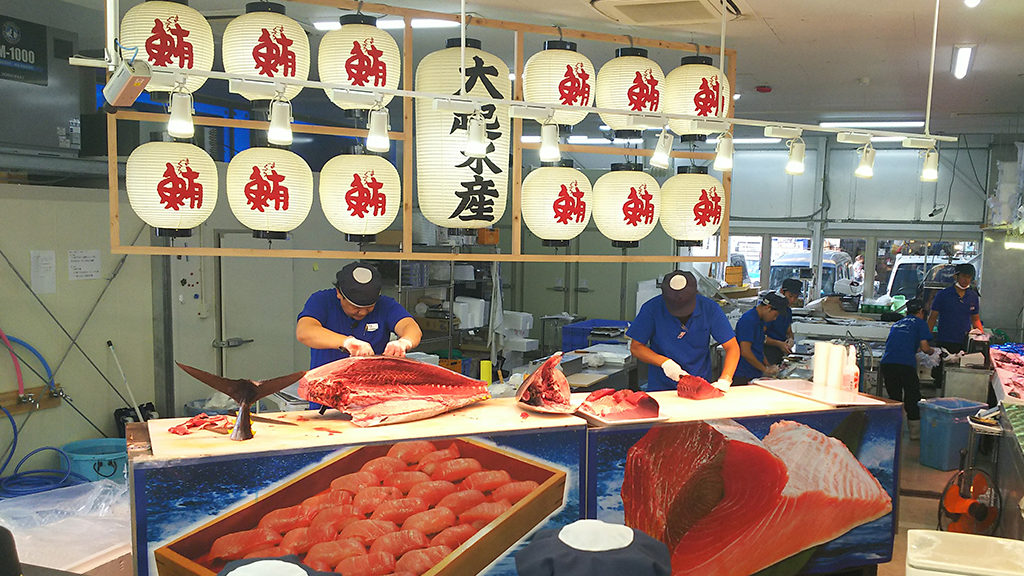 There are tuna dissection shows held every day! On weekdays, these are held about five times per day, and this increases to 10 or more times on Saturdays and Sundays. You are notified by the donging of a bell before they start. It is first-come, first-served to get to the front row. You need to rush to the location of the dissection show as soon as you hear the donging of the bell. The sight of a large tuna being taken apart in front of your eyes is truly impressive.
There is not only fish, but a rich array of meat and vegetables too!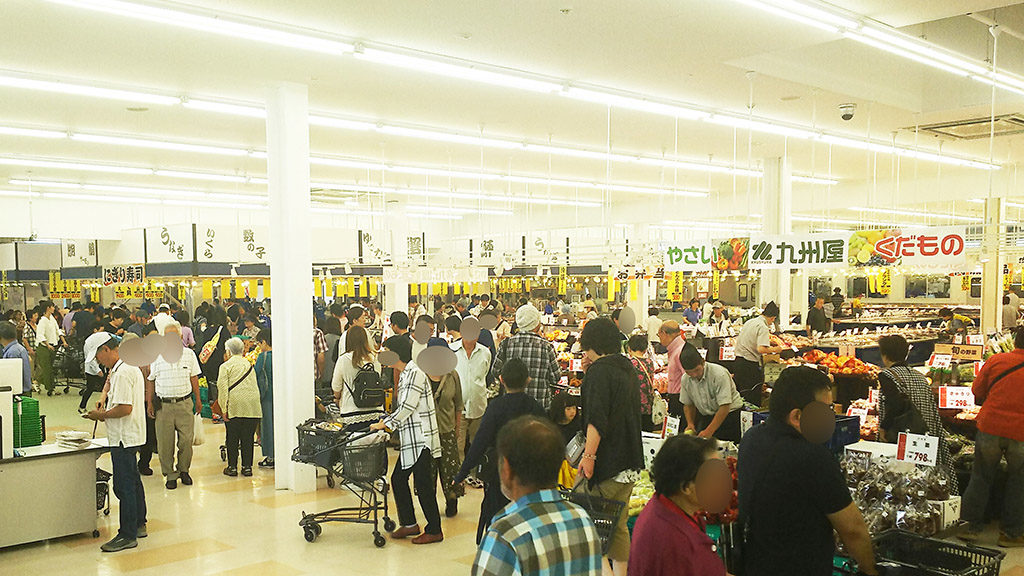 The area of the sales floor is 800 tsubo! It is not only tuna, and you will find some rare fish that you would not normally see at a supermarket. There are also many different types of meat, vegetables, and lunchboxes sold.
You have the option of eating the products that you have purchased in the co-located food court (eat-in area).
The "Machi-no-minato -Shokudo" has 220 seats and is in a buffet style . Choose what you like from boiled fish, baked fish, and raw fish.
Food menu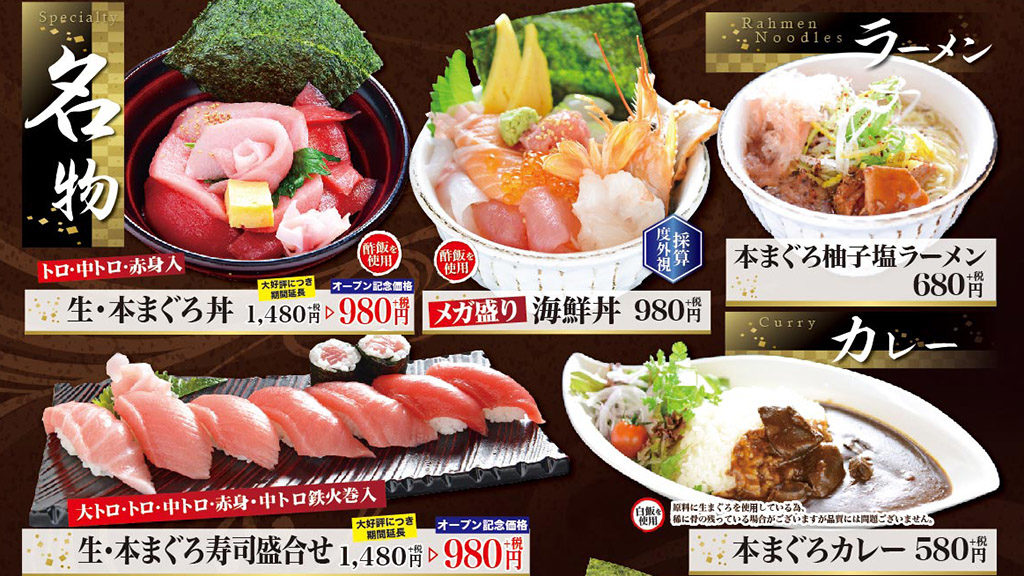 Raw Honmaguro don (rice bowl) : 1,480yen (opening commemorative price, period extended 980 yen)
Mega-prime Kaisendon (rice bowl) : 980 yen
Raw Honmaguro sushi set : 1,480 yen (opening commemorative price, period extended 980yen)
Honmaguro Curry : 580 yen
Honmaguro Yuzushio Ramen noodles : 680 yen
Set meal : From 500 yen
The period for the open commemorative price is being extended. You can eat raw tuna at a reasonable price. The tuna is thick with plenty of volume! Everything looks so good that you may wonder where to start!
As it is extremely busy during lunchtimes at the weekend, we recommend that you go on weekdays, or before 12 o'clock on Saturdays and Sundays.
Handy "Kids space" for those bringing children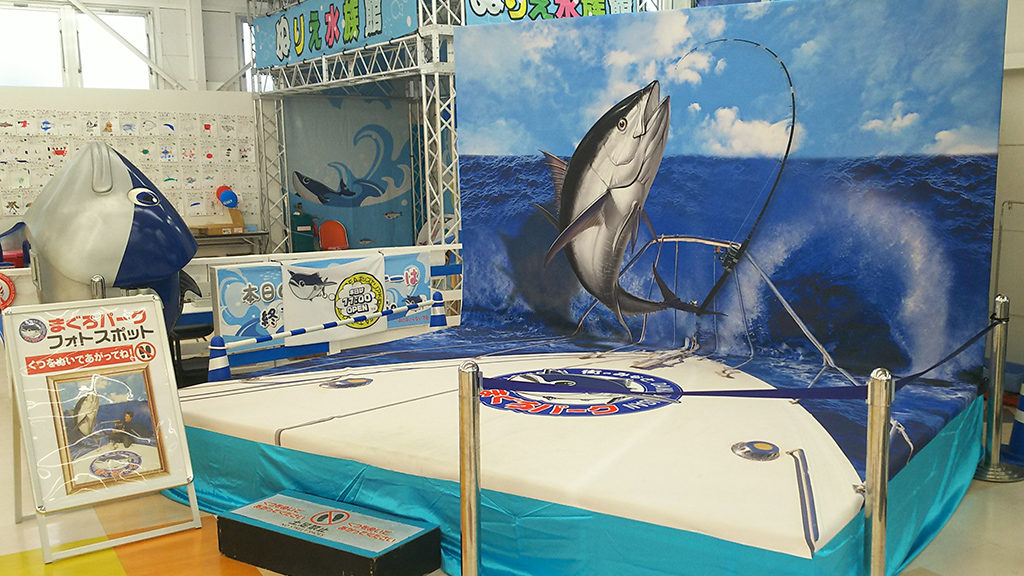 There is a Kids Space next to the food court. It has a ride called the Maguro Jet, and this can be used free of charge. This is available until 16:30 on weekdays, and until 17:00 on weekends. Please take note of these times.
Machi-no-minato Maguro Park, Sakai main branch
Address : 607-1 Nakamuracho, Kita-Ku, Sakai-shi, Osaka (inside the Sakai Central Wholesalers Market)
TEL : 072-258-1002
Opening hours :
Machi-no-minato fresh fish market 9:00-19:00
Machi-no-minato food court 11:00-21:00 (L.O.20:30)
Closed : 1/1,2
Parking lot : 500 spaces (free of charge)
URL :http://www.daiki-suisan.co.jp/sakai_minato/ (only in Japanese)