Three Spots to Enjoy Shibuya's Scramble Crossing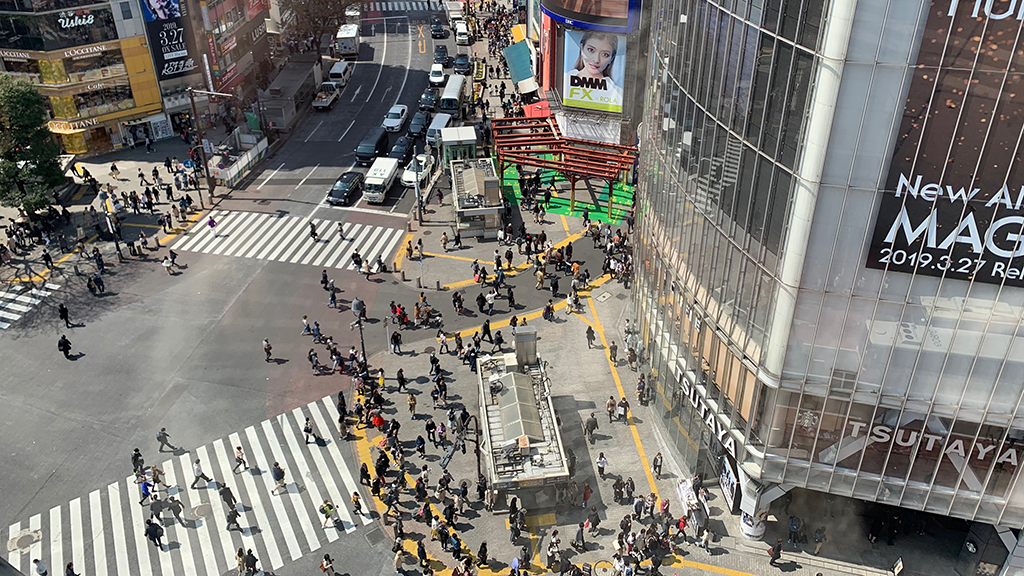 This post is also available in 日本語
Have you heard of the famous scramble crossing in Shibuya?
This is an absolutely enormous intersection with 500,000 people crossing it each day. That is a whopping 3,000 people crossing whenever the lights turn green. You are often able to see tourists in shock as they take photos and videos because of this mass amount of people.
In this article, I would like to talk more about why this crossing is so popular, as well as some of my personal viewing spot recommendations for this crossing that has attracted so much attention worldwide.
What exactly is a scramble crossing?
Well, it is a huge intersection where at a red light, all surrounding cars stop to allow for pedestrians to cross in any direction they so wish. It is thought that the first examples of these crossings were created in the 1940s in Kansas City, Missouri, USA, and then later in Vancouver, Canada. The first scramble crossing in Japan was Kokai Crossing in Kumamoto City, Kumamoto Prefecture. Although, now there are more than 300 scramble crossings throughout Japan.
So, why is so popular with foreigners?
In essence, the scramble crossing is directly in front of Shibuya Station and being able to watch 3,000 people cross from various directions, is actually quite a spectacle.
With such a vast amount of people crossing simultaneously, the sight of thousands of people almost effortlessly weaving in and out of one another appears to be quite odd to many foreigners.
For those interested in movies
It is widely known to foreigners for its appearance in the 2004 Academy Award winning 'Lost in Translation', made a year earlier. The crossing is also shown in 'The Fast and the Furious: Tokyo Drift' in 2006, in which a car chase unfolds at Shibuya crossing. It has also appeared in the opening of the 2010 film 'Resident Evil: Afterlife', starring Milla Jovovich.
Have a look for some viewing spots!
After walking through Shibuya's famous scramble crossing, why not find a spot to observe the waves of people crossing? There are nearby cafes and other good spots that overlook the intersection, so you can get a different perspective and have a more bird's-eye view of this spectacle.
MAG's PARK (CROSSING VIEW / CROSSING PHOTO)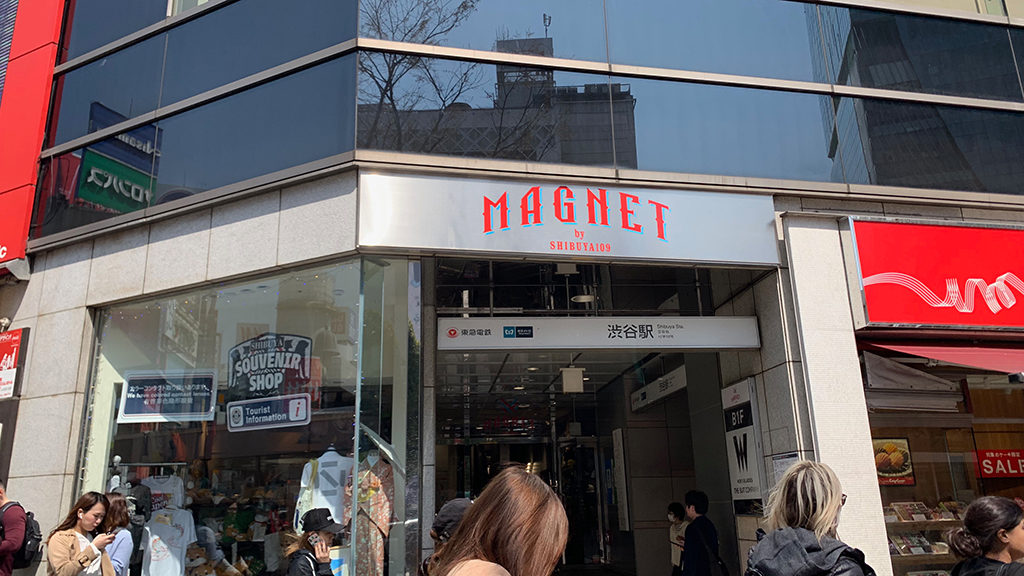 CROSSING VIEW
Crossing View is an observation deck for those who wish to see the entire crossing. (Ticket fee: 300 yen)
CROSSING PHOTO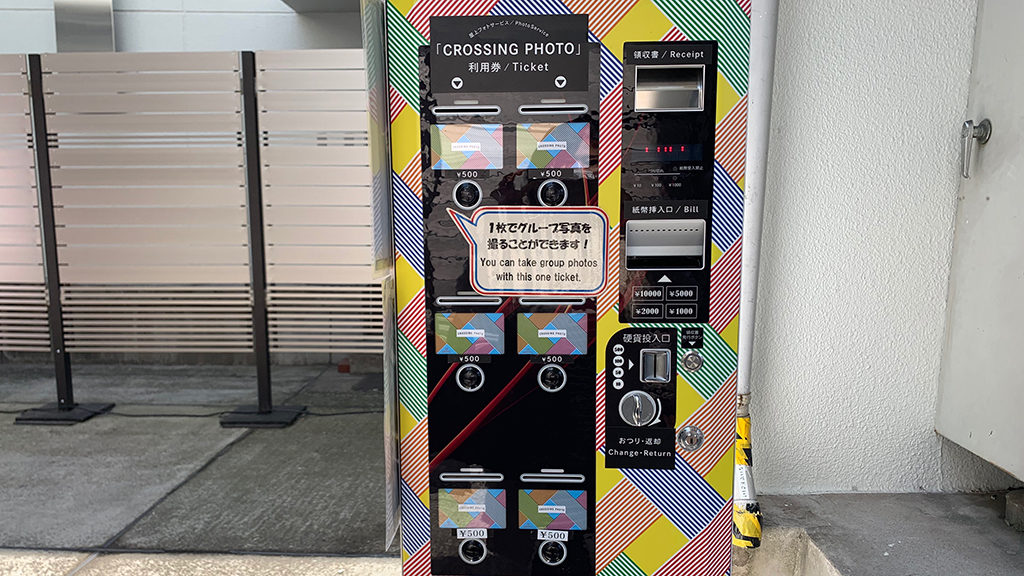 Crossing Photo has a camera installed that allows you to take photos of yourself with the scramble crossing (Ticket fee: 1000 yen)
Magnet by Shibuya 109, 1-23-10 Jinnan, Shibuya-ku, Tokyo
03-3477-5111
Opening hours: 11:00 to 23:00 (last entry: 22:30)
https://magnetbyshibuya109.jp/en/mags-park/
Starbucks Coffee Shibuya Tsutaya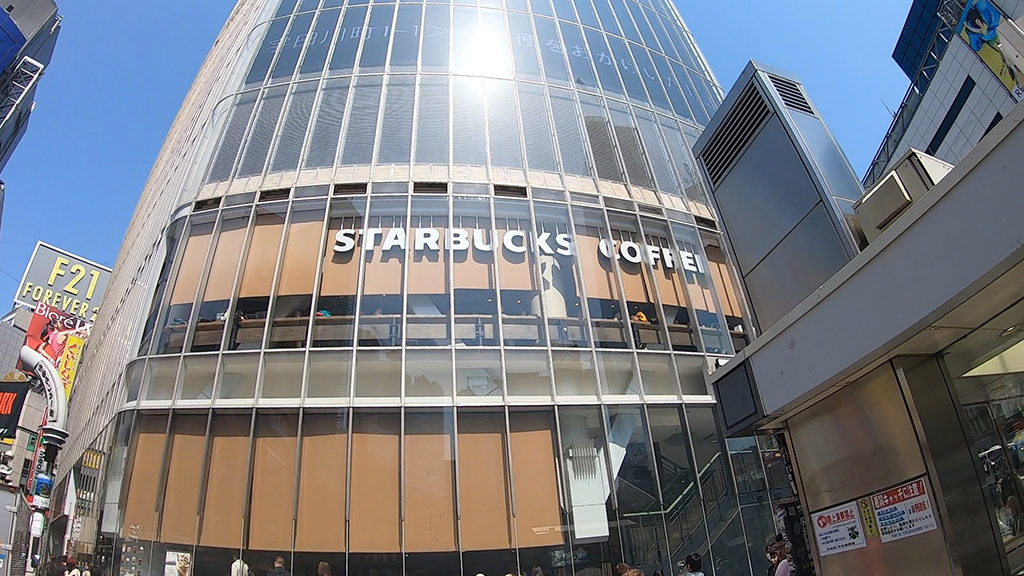 Located right in front of the scramble crossing, so you can ensure you will have a great view of passers-by. As expected, the window seats are extremely popular, so getting one is not easy. If you manage to grab one however, you will see that it is well worth the wait.
QFRONT, 21-6 Udagawa-cho, Shibuya-ku, Tokyo
03-3770-2301
Opening hours: 6:30 to 28:00
https://www.starbucks.co.jp/en/search/detail.php?id=2003&search_condition=SHIBUYA+TSUTAYA
L'OCCITANE Cafe by Pierre Herme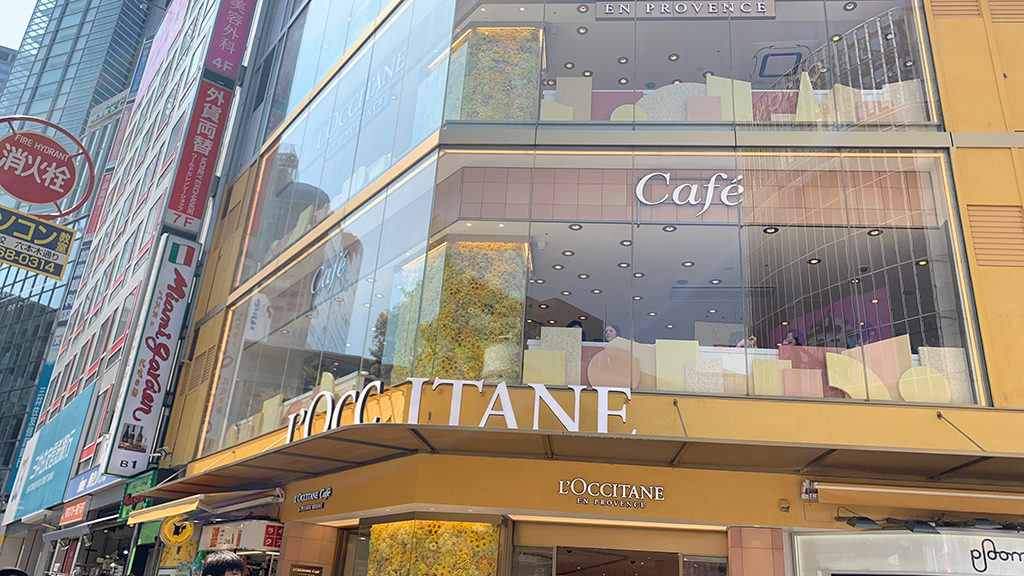 An elegant cafe where you can enjoy window seats that overlook the hustle and bustle of Shibuya's crossing. You can also make reservations on weekdays.
2-3 floors Shibuya station square building, 2-3-1 Dogenzaka, Shibuya-ku, Tokyo
03-3770-2301
Opening hours: 10:00 to 23:00 (L.O.22:00)
https://jp.loccitane.com/%E5%BA%97%E8%88%97%E7%B4%B9%E4%BB%8B,123,2,87271,1118525.htm#shibuya (Available only in Japanese)
Watch it in real time!
For those interested in the famous scramble crossing but have not yet been, allow me to explain about the real time live video. Popular events such as New Years Eve, Halloween, the World Cup, and other football events, send floods of people through Shibuya's crossing, even more so than usual. If you are someone that is not good with crowded areas, why not experience the crossing through the real time video?
https://www.youtube.com/watch?v=PmrWwYTlAVQ
Order among such a large crowd is truly a uniquely Japanese scene
When the lights turn green, the crowds immediately start to cross. Straight forward, left and right, everyone walks in different directions, but crossing without collisions is simple. Make sure to keep an appropriate distance from others by making room around yourself. You can see a display of both discipline and respect for others through the way in which Japanese people walk across the crossing. When crossing yourself, try to respect others and follow the example of locals.
When crossing at the intersection, stopping suddenly to take photos can be dangerous, so try to keep walking with the flow of the crowds. Better yet, why not take advantage of my recommended spots for some truly amazing photos!