What is a "ransel" school bag? History and merits of using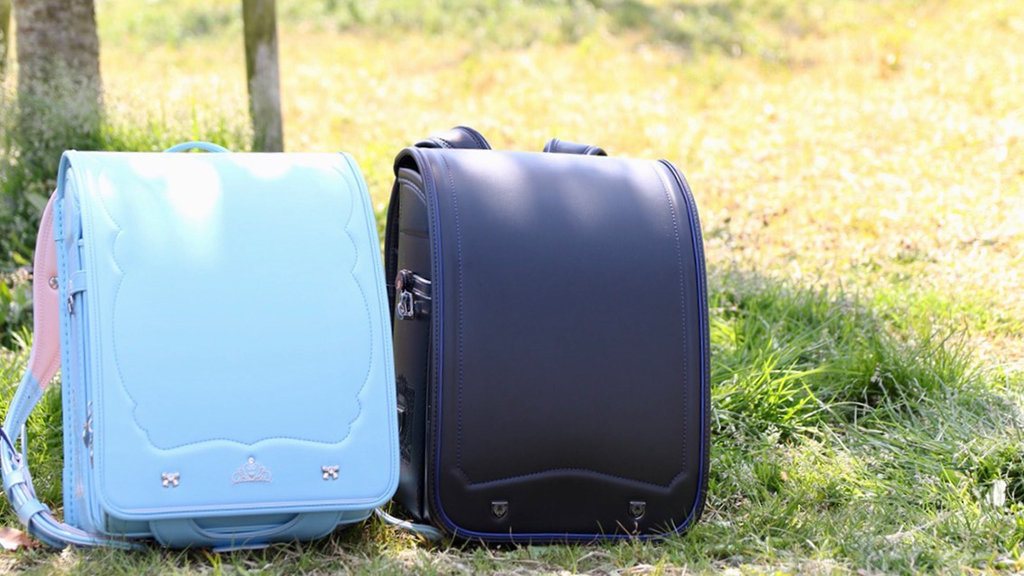 This post is also available in 日本語
Most Japanese elementary schoolchildren carry these boxy bags as their school bags. These very unique bags are called "randoseru".
Today we are going to introduce randoseru, a staple for Japan's grade schoolers.
Advantages of Using Randoseru
Randoseru are firmly crafted. The mainstream randoseru of today's is lighter ones but these still easily weigh over 1 kg. As for the price, it varies from bags under 30,000 yen to over 100,000 yen. You might think that these bags are too heavy and expensive for grade schoolers.
Despite the shortcomings, randoseru has been a staple for kids in elementary schools because of its functionality.
Water-Resistant and Durable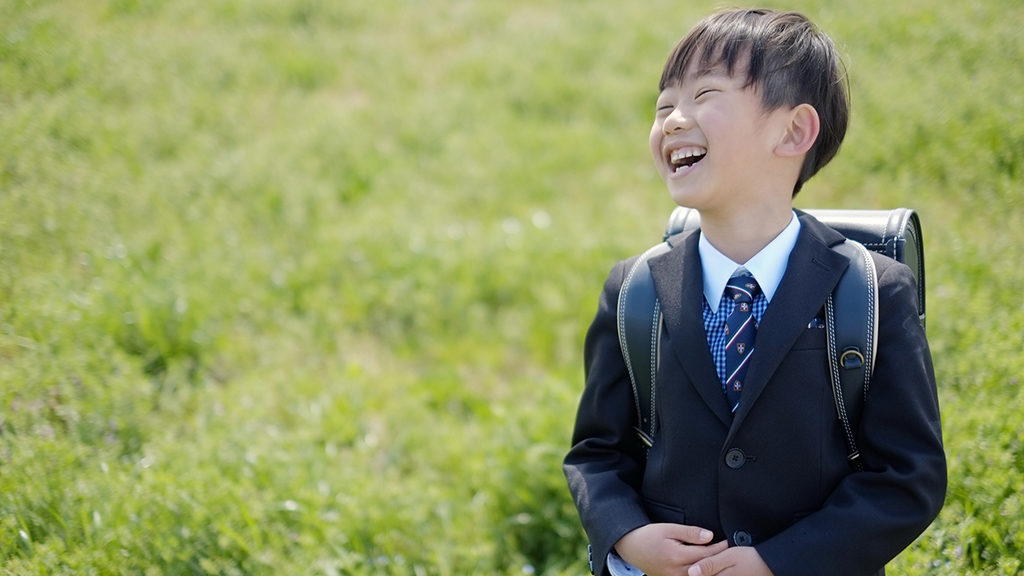 Randoseru bags are crafted on the premise that they will be used for "six years" during elementary school. There's no backpack that could stand for six years' daily use. Some manufacturers offer the warranty for six years.
These bags act as a cushion if kids fall over and land from the back – or in the time of an earthquake, randoseru bags can protect kids from falling objects, working as an impact reliever.
In Japanese public elementary schools, children walk to their schools even on a rainy day. Randoseru bags with water-resistant and water-repelling finish will not give in from little drizzle, keeping textbooks and notebooks dry at all times.
Kids-Friendly Design
Some people might say, isn't it better to get your children a lighter backpack than some bag that weigh at least 1 kg? However, it is worth mentioning that the load on your body is not only dependent on the weight of the bag, but also on how you shift your balance with your bag.
The shoulder belts come in thick and wide. The cushion on the back are designed to fit children's back. And the bags will sit higher than one's waist. Randoseru bags are designed in a way that the weight one feels on his/her body will be as small as possible.
The History of Randoseru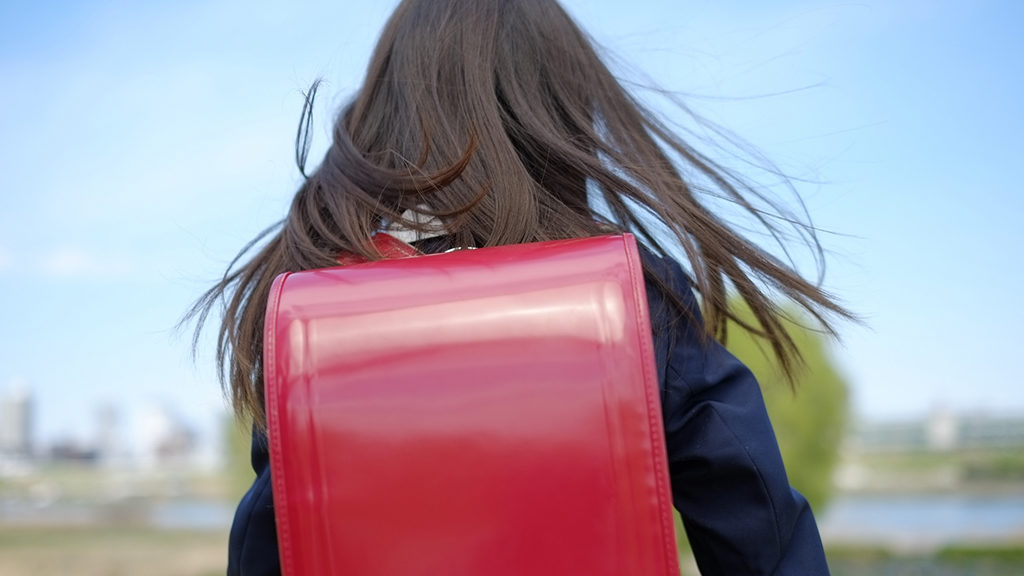 The origin of randoseru dates back to "ransel", a Dutch military backpack. During the Edo period, Japanese military adopted the Dutch-style backpack ransel following the military's westernization.
It was in the Meiji 18 when these backpacks were adopted as school bags for schoolchildren. The Gakushuin School first adopted them for the usability of being able to use both hands.
Two years later, in Meiji 20, a backpack that would be very similar to today's randoseru came into existence. This bag was gifted to the future Emperor Taisho on his entrance to Gakushuin School by Hirofumi Ito.
Later on, gradually randoseru bags gained its recognition across the country; and today, many grade schoolers today love their own randoseru bags.
Reference:
Japan Luggage Association, Randoseru Industry Association "The History of Randoseru"
http://www.randoseru.gr.jp/history/rekishi.html (only in Japanese)
Randoseru Are Going Overseas?
Some countries have backpacks as their school bags – but school bags similar to Japanese were never introduced. However, in recent years, Japanese randoseru have gained its international recognition from the widespread Japanese anime.
Furthermore, it became sensational when an American fashion icon Zooey Deschanel posted a picture of her with a red randoseru on her bag. In the West, we see adults adopt randoseru bags as part of their fashion items here and there.
Randoseru bags are still seen as the school bag for elementary school children in Japan; yet perhaps, they appear look to foreigner's eyes.
The Latest Style and Trend of Randoseru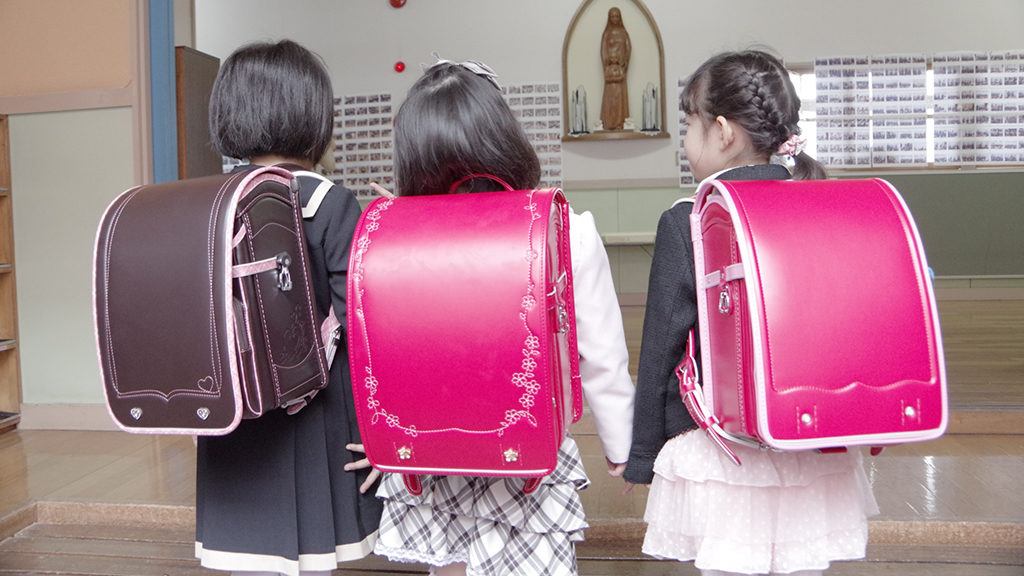 The trend of randoseru bags changes every year. Lately many people prioritize the lightness, color and functions of their bags.
Let's start with colors. Randoseru bags are traditionally known in black and red, but some manufacturers have their color variations up to 50 different colors, from metal colors to pastel colors. You can also choose a combination of colors in your bag, such as brown for the body and pink for the edges.
Some bags come in quality material, while others have stitches and cute patches on.
Why don't you try it on?