Is Japanese School Lunch Captivating the Eyes of the World? Not just eating, students get to cultivate their mind and body during school lunch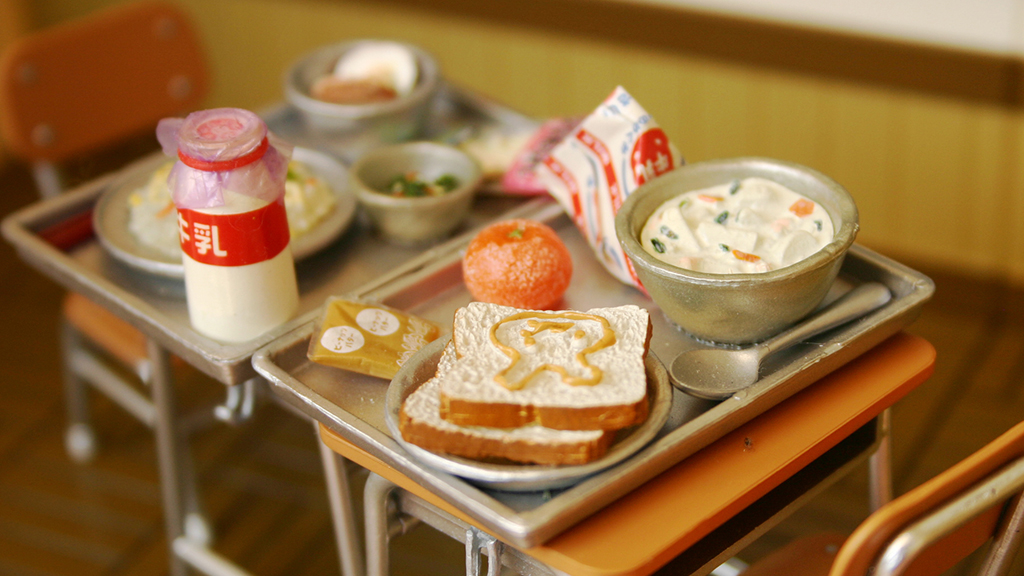 This post is also available in 日本語
Most public elementary schools and junior high school introduce school lunch system in Japan. School lunch menu is designed by school nutritionists every day based on the school lunch nutrition standards to make sure that students get to eat necessary nutrition at daily basis. This ideal school lunch is not only delicious but healthy, too.
Students don't have to prepare their own lunch in midst of their busy mornings, and they get to eat hot meal every day with friends. School lunch is also a great opportunity to get over unbalanced diet or dislikes of certain food as each menu is cooked with a variety of ingredients.
There isn't big budget for school lunch. Recently its budget and yet tasty healthy menus are under the spotlight and some organizations in charge of school meals publicize their recipes.
School lunch is the time for cultivation
What is "food education"?
The system of Japanese school lunch is carried out based on the School Lunch Program Acts. There are seven targets for learning about proper knowledge about food and equipping with ideal diet from the perspective of "food education".
To become healthier by consuming appropriate nutrients.
To gain proper knowledge about diet and to equip with judgement skill and ideal diet for living a healthy diet.
To cultivate cheerful social skill and cooperative spirit.
To understand that food is the blessing from the nature, and to acquire an attitude that pays respect to lives and the nature, as well as that contributes to preserving the environment.
To understand and appreciate that our diet is a product of different activities by people of different fields concerned.
To learn about the traditional food culture.
To learn about the production, distribution and consumption of food.
As it is far challenging to make changes in an adult's dietary routine, it is believed that food education from an early age is critical in continuing to pursue healthy diet when they get older.
References
Ministry of Education, Culture, Sports, Science and Technology
http://www.mext.go.jp/syokuiku/index.html (Available only in Japanese)
Public Interest Incorporated Foundation Association for Improving School Lunch
https://www.gakkyu.or.jp/english/#japanese_school_lunche
Children are in charge of serving and cleaning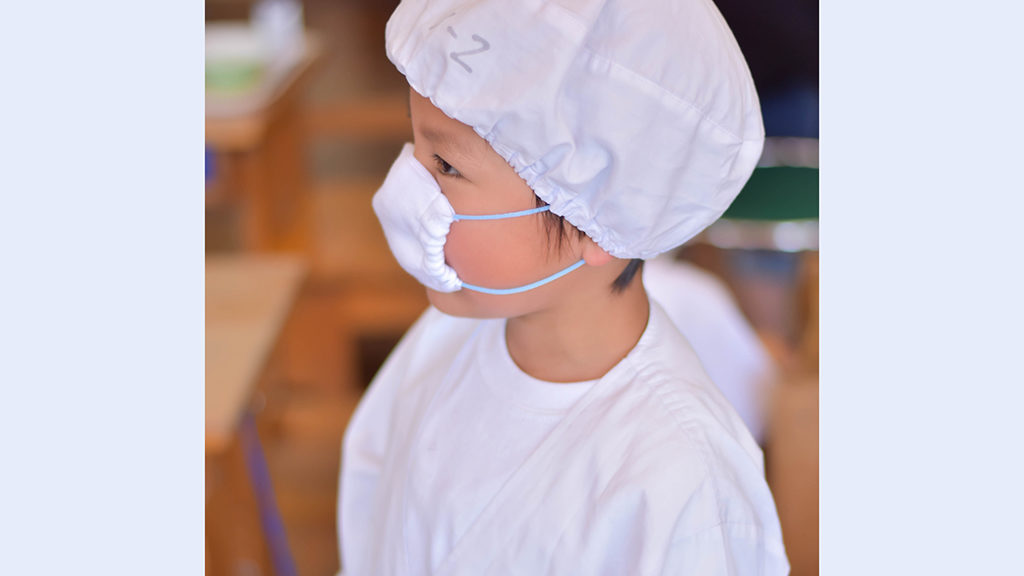 Pupils on "lunch duty" are in charge of serving school lunch and cleaning afterwards. Lunch duty is assigned on a group of several kids in one class and alternates daily or weekly.
In Japan, pupils are to eat at their own classroom; so those on lunch duty bring their allocated lunch from the pantry, and serve the staple, main dish and several other on a plate. Through this experience, children will equip themselves with a sense of responsibility as well as by having to wear a white robe and a mask on duty, they gain knowledge about hygiene.

They also develop a sense of compassion for others from situations such as to make sure that everyone has equal amount of food distributed, to care about kids with small appetite or allergy, as well as to leave some for kids with big appetite.
They are in charge of cleaning after meal. Another key skill of life they learn from this role is the cleaning routine after meal, to scrap off leftovers, pile plates with care, and to return them to the pantry
Some may think "this self-serving is too much work.
But school lunch is not just for eating, but is believed to be an opportunity for kids to learn the culture of helping each other, mutual respect, and the importance of cleaning.
Take A Look at School Lunch Menu!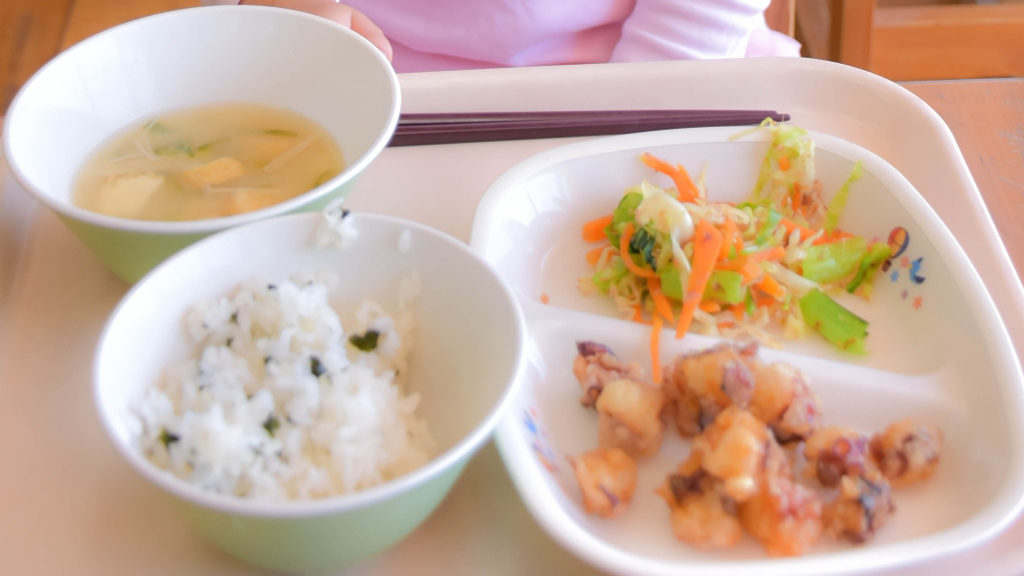 The staple
The staple alternate among bread, rice and noodles daily. Bread is usually white bread or a roll bread, but sometimes comes sprinkled with brown sugar or stuffed with vegetables. Rice comes in the form of white rice, mixed rice and fried rice. Noodles consist of udon, fried noodles and pasta.
Main dish, Side dish, Soup
Main dish and side dish are well-thought out so that flavors and cooking method are not the same – i.e. salad, grilled fish and sautéed vegetables. Soup menu is usually miso soup, soup, curry and stew. Especially curry was widespread across Japan as the national food for people as it was introduced in school lunch.
Fruits, Desert, Drink
Fruits like apples, oranges and melons are usually served. As for desert, ice cream and jelly are mainly served. It must be exciting to have something to look forward to after meal. Usually milk is served but some schools have tea. On some days, juice is served as well.
School Lunch Time for leaning about healthy "food" and fun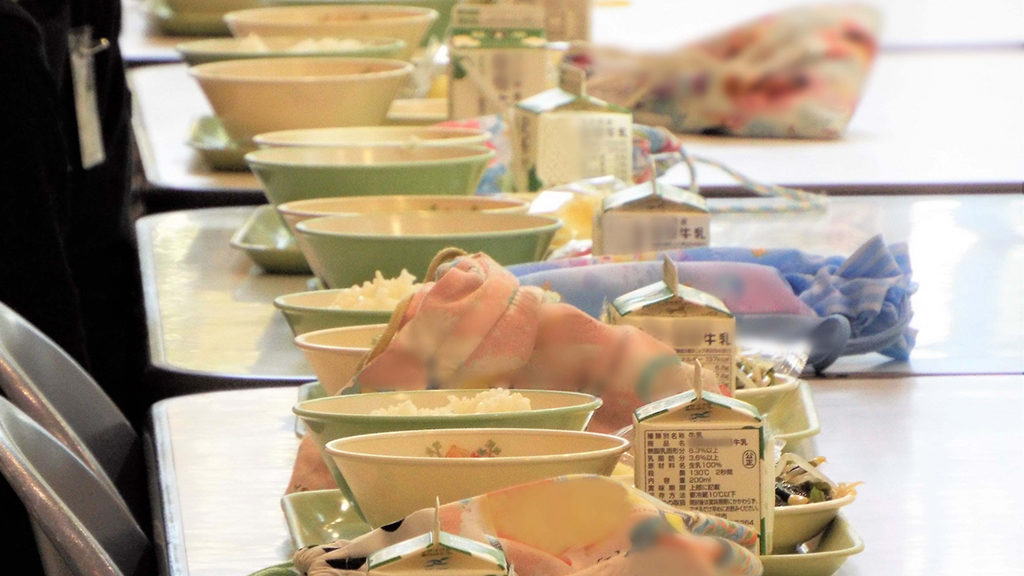 How did you find the article today? You can see that the Japanese school lunch culture is a very important opportunity for learning about healthy diet from early on.
In Japan, some restaurants serve school lunch menus. If you are curious, why don't you check it out?