Have you been in "conveyor belt" sushi? Let's enjoy the 100 yen per dish Japanese sushi restaurants.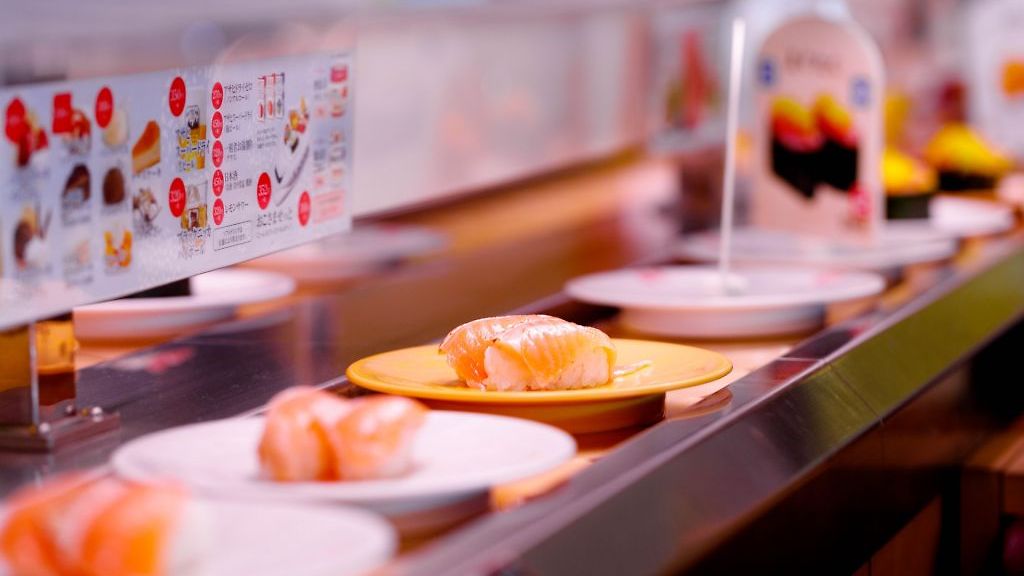 This post is also available in 日本語
Sushi is one of the biggest representatives of Japanese food. There are shops of various styles, such as shops where sushi-masters hold the sushi across the counter, and sushi rolls where sushi dishes ride around the conveyor.
Sushi holds a very high-class image, but in general sushi prepared by sushi-masters is high, and conveyor belt sushi tend to be cheap. There are shops where sushi can be eaten at 100 yen for each dish of sushi rolls.
But how do I order and eat at the sushi-go-round?
We will show you the procedures of a conveyor belt sushi bar and explain to you about the variety of menus which you might not see at an ordinary sushi place.
How to use the sushi-go-round
For the most part, these restaurants are all self-service.
For sushi you would like to try, just take the sushi plate off of the conveyor belt or just ask the clerk or sushi master to make one for you. Sometimes you can order from a touch panel or a microphone connected to the kitchen. The price of sushi can be judged by looking at the handle and color of the plates. When taking from the lane, let's pay attention to the pattern and color of the plates.
As for the sushi ordered, it will follow the lane after the pedestal with the table number written. When taking a sushi plate from the lane, be careful not to take the dish where the names and numbers of others' tables are written by mistake.
Some stores have lanes dedicated to sushi ordered, or there are shops that arrive on a ride type model imitating a Shinkansen etc.
The name of sushi might be quite difficult to grasp at first. When you do not understand well, it may be easier to choose from the seat menu table or the touch panel photos. Recently, the number of stores introducing multilingual-compatible touch panels is increasing, so it is a good idea to check in advance.
If you are ordering for children or if you yourself is not good with wasabi, try ordering "sabi nuki (no wasabi)" as it is usually the same fee.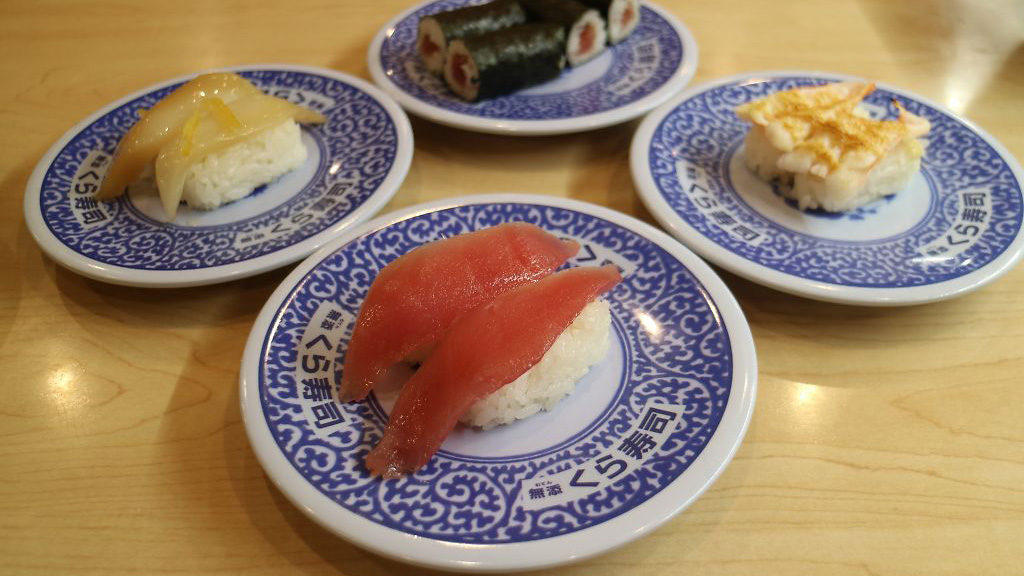 In addition, because sushi usually considers two sets as one set, it has two sushi rolls on each dish. However, there is a case that only one sushi roll will be place on one dish as it is more expensive than the usual sushi dish. Let's be careful when ordering.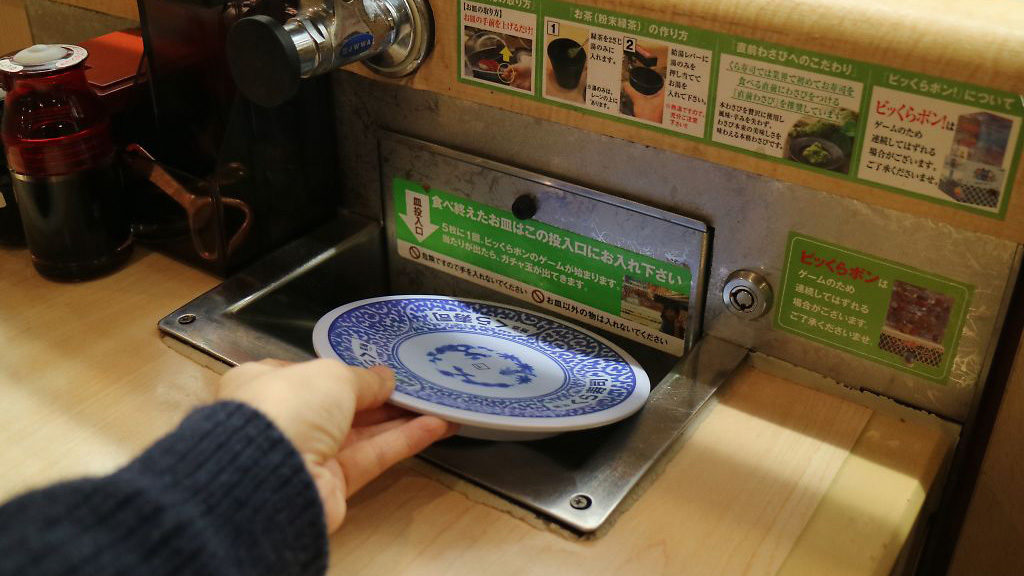 Do not put back the dishes you finished eating into the lanes. Place it on your table or put it in the "return" opening for each table. This varies with each store. In general, the amount of dishes × the number of plates is the amount you pay for your meal.
When you are done eating, call a clerk while staying at the table, ask the clerk to calculate the number of dishes you have ate, drinks, side menus etc. This is the most common method in most sushi restaurants.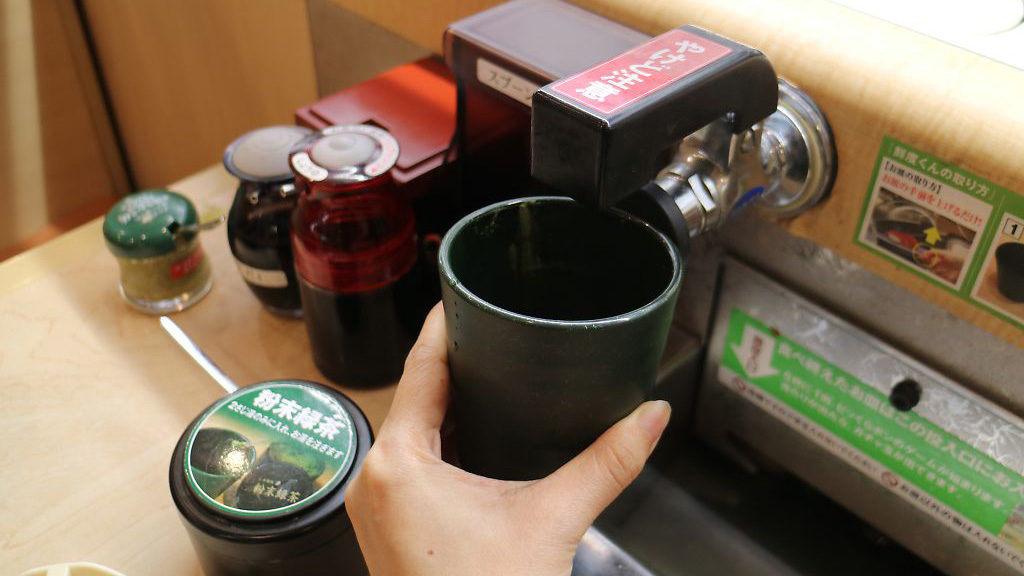 Disposable chopsticks and soy sauce etc. are prepared in each table.
It is common that water and tea are prepared free of charge, and in some cases the clerk will bring them to you or you put the tea in yourself.
Not only sushi, but a large selection of side menus!
The classic sushi combo are miso soup and savory egg custard.
Depending on the store and the season, the type of miso soup may differ, the ingredients of egg custard may differ as well.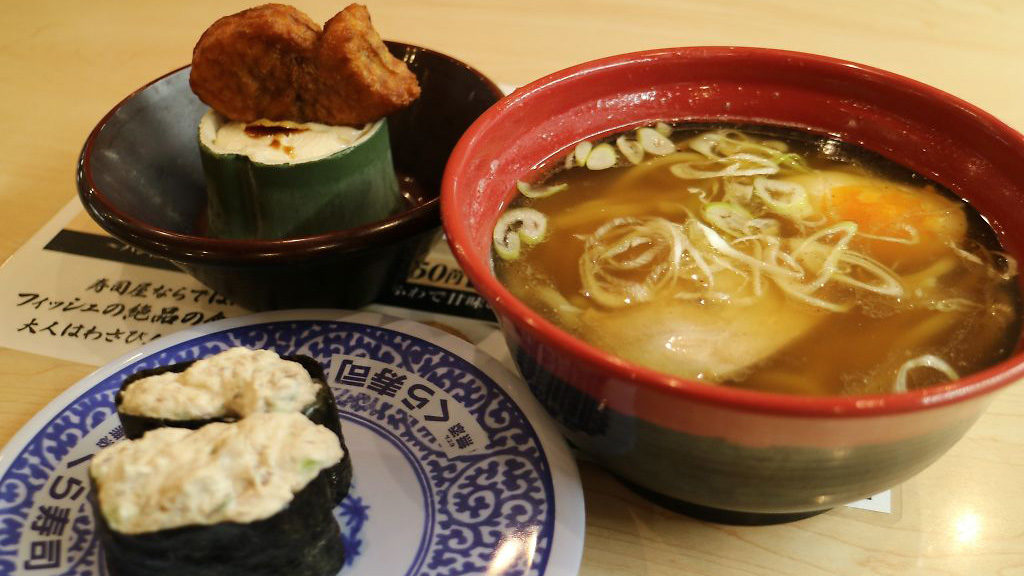 In addition, there are shops where side menu such as tempura, fried chicken, udon and soba, ramen, curry, salad etc. are available.
Drinks such as juice, coffee, beer and alcohol. Desserts such as cakes and ice cream, parfait and cut fruit are also available.
In general, order side menus from the clerk or the touch panel at your table.
Going with your family? Going alone? Sushi-go-rounds are convenient at any situations!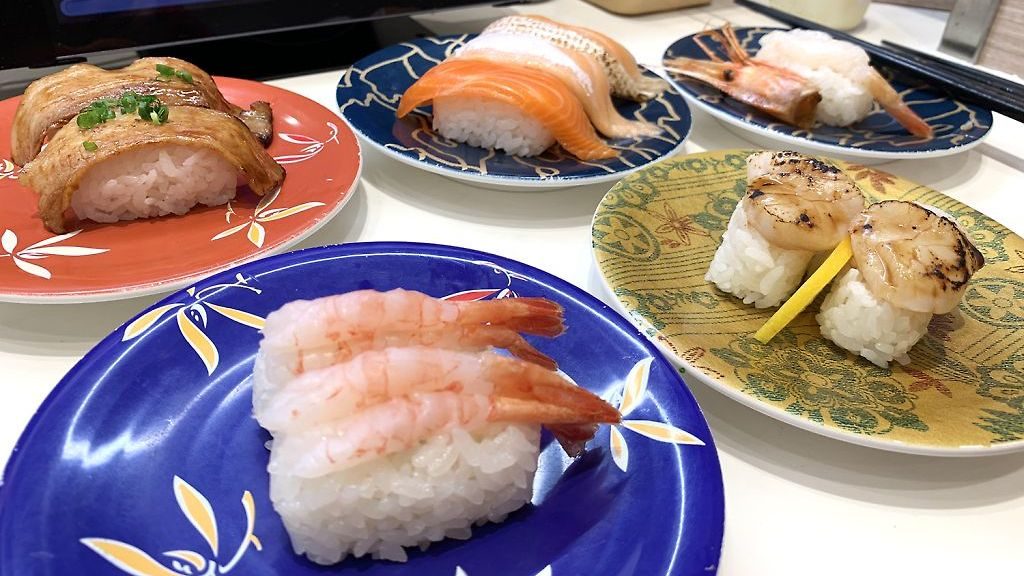 So, what do you think? Refreshing sushi with reasonable and a packed menu is popular among family and even one person. They are just as fun as an amusement park. It is fun "taking a plate from a flowing sushi-belt" or "choosing sushi from the touch panel". Those who have never been, it is highly-recommended.
Saturdays and Sundays tend to be very crowded.
Depending on the store you may be able to make a reservation, so let's check it in advance.