[Sending Packages Overseas] Which is cheaper? Method of Delivery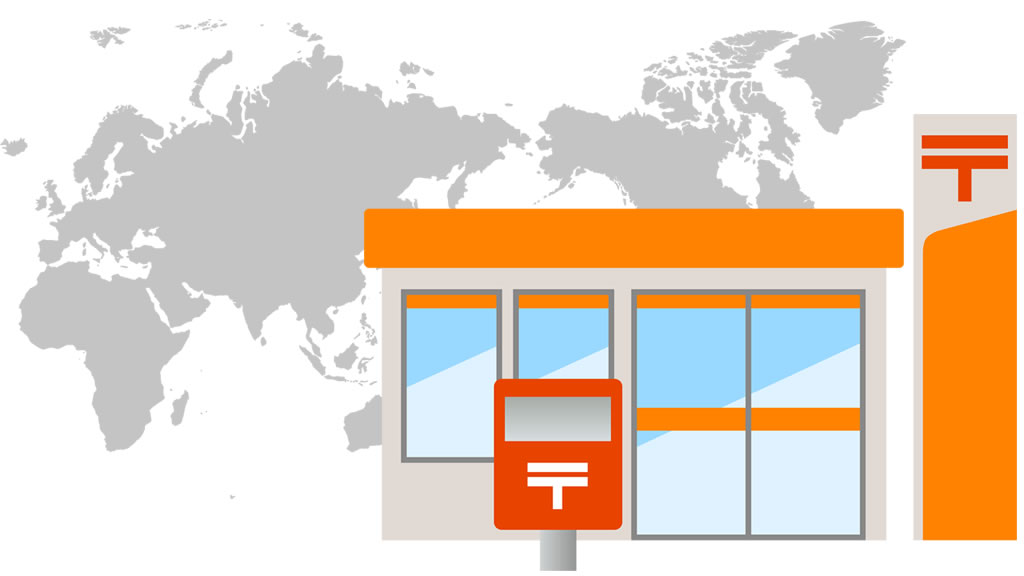 This post is also available in 日本語
Methods for individuals sending packages overseas can be broadly divided into "International Post" and "International Parcel Service". International mail, which in Japan is handled by Japan Post, is a public service operated by international organizations. The International Parcel Service is a service operated by private delivery companies, including companies like "YAMATO TRANSPORT" and "SAGAWA EXPRESS" in Japan. Currently, due to the spread of COVID-19, in the case of some services, there may be countries and regions where it is not possible to deliver, the number of days for delivery may increase, or additional charges may be employed. You should check in advance before sending packages overseas. On this occasion, I will mainly introduce you to how to use international post.
What is International Post?
This is a service managed in accordance with a treaty adopted by the Universal Postal Union (UPU). In Japan, Japan Post is the company to perform this service. As it is public in nature, any member country or region anywhere in the world can send packages to each other at a fixed rate.
If you wish to use International Post in Japan, take your parcels to the "post office". There are post offices in every municipality. In some places, you can request a pick-up.
What is the International Parcel Service?
These are services managed by private delivery companies. Famous companies in Japan include YAMATO TRANSPORT, SAGAWA EXPRESS, DHL, and FedEX. The features and prices differ depending on the service, so you need to select the service based on your intended use. However, the charges tend to be slightly higher compared to International Post.
Try sending a parcel from the post office
https://www.post.japanpost.jp/int/index_en.html
Check that it can be sent
First, you should check whether it is possible to send to your intended country or region and what delivery methods are available. In particular, services are currently delayed or suspended to some areas due to the increase in the spread of COVID-19.
https://www.post.japanpost.jp/int/information/overview_en.html
Also, according to the relevant laws and treaties, there are some items that cannot be handled with International Post. It is not just that there are items that cannot be sent worldwide, but also items that may not be sent depending on the destination country or region, and items that for which the shipping method is restricted.
https://www.post.japanpost.jp/int/use/restriction/index_en.html
Determining the method of delivery
For international post, you can choose EMS (international speed mail), airmail, economy airmail (SAL), or sea mail, etc. as your delivery method
EMS (international speed mail)
Approximately 2-4 days
This is the fastest and most expensive international mail service
There are countries to which packages can be sent at low temperatures (refrigerated/frozen)
Airmail
Approximately 3-6 days
This is more expensive than SAL mail or sea mail, but is also faster
Economy airmail (SAL)
Approximately 6-13 days (more days than this may be required, depending on the country).
This is cheaper than ordinary airmail and faster than sea mail. However, the number of countries and regions you can deliver today is very restricted.
Sea mail
1-3 months
This is the cheapest method, but takes the longest time to deliver.
It is important to pay attention to packaging to avoid it getting wet or damaged.
Check the charges and number of days required
From the post office site, you can check the charges and number of days. (note that it does not reflect temporary delays and suspensions)
https://www.post.japanpost.jp/cgi-charge/index.php?lang=_en
Prepare the necessary documents
When sending packages by International Post, there is a duty to send "Electronic Advance Data (EAD) ", which is the electronic version of the sender's address, name, and contents of the package, in advance. The "Electronic Advance Data (EAD)" can be created using the "International Mail My Page Service."
https://www.post.japanpost.jp/intmypage/whatsmypage_en.html
"Duty to send Electronic Advance Data"
Since 2021, there has been a duty to send Electronic Advance Data. If you use a handwritten label, there is a possibility that it will be delayed in customs or sent back to you. When sending to the U.S, it will not be accepted in these circumstances, so please take care.
Take it to the post office or request pick-up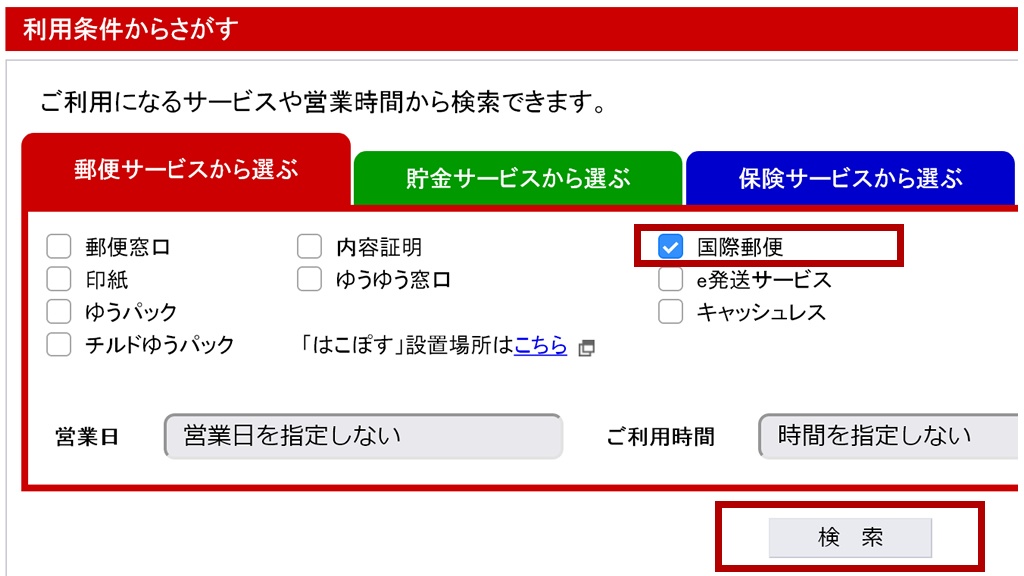 You can search for your nearest post office from the post office site. There are pages in English, but to find a post office dealing with international post, it may be easier to search from a Japanese page.
https://map.japanpost.jp/p/search/
Summary
When sending items for a total value of 200,000 yen or less by international mail, you will not need to declare the export to customs and obtain permission. Use International Post to send a package overseas with the cheapest and easiest procedures.
Check with your post office, if you are unclear about the delivery status or how to send the package.