Ask TOTO! History and Development of Japanese Toilets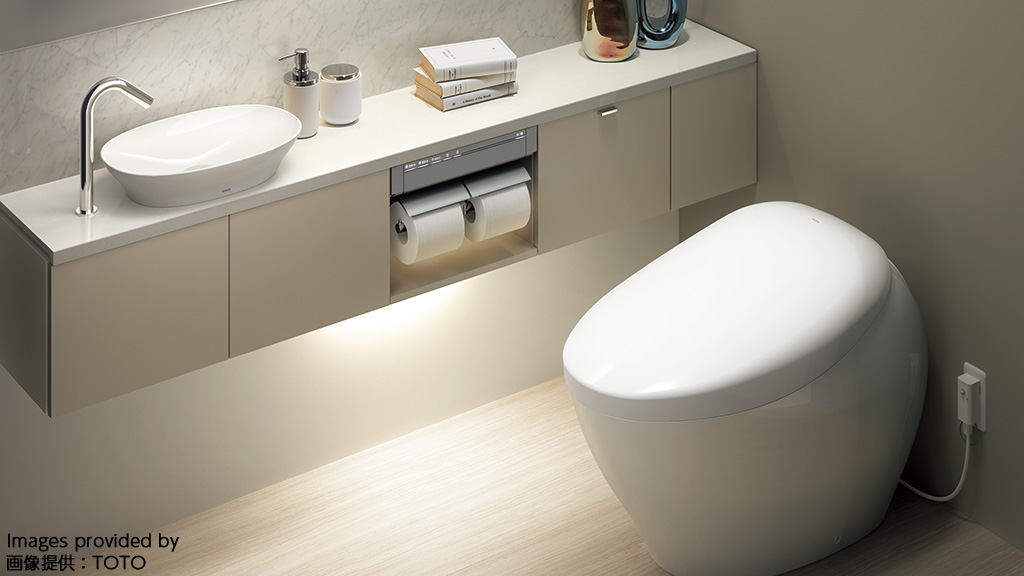 This post is also available in 日本語
Japanese toilets are said to be the cleanest and most comfortable in the world. In particular, "WASHLET", which includes a function to allow you to cleanse yourself with a hygienic stream of water, and a warm toilet seat even in the winter, is particularly popular. You may be surprised to know that WASHLETS are often installed not only in regular homes, but also in loaned properties and public facilities.
The word "WASHLET" is now used as a common term. However, "WASHLET" is actually a registered trademark for the warm toilet seat marketed by TOTO.
On this occasion, we talked with Hirofumi Matsutake, from the PR department of TOTO LTD. about the history of TOTO, as well as the TOTO museum in Kokura, Fukuoka.
The History of TOTO, spanning more than a century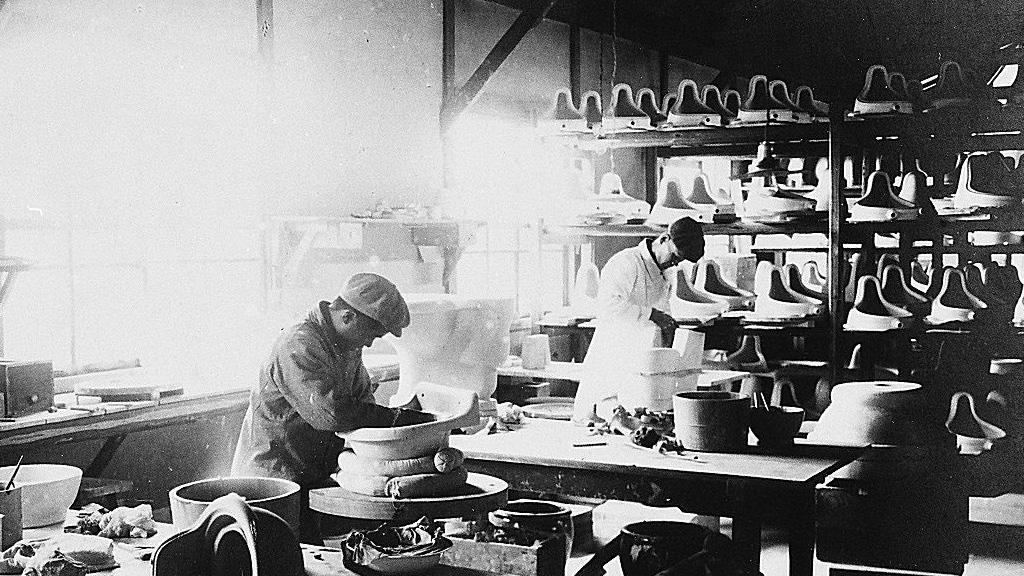 The roots of TOTO are in a ceramics laboratory made by NIHON TOKI (currently, NORITAKE CO., LIMITED). Toyo Toki Co., Ltd. (current: TOTO) was then formed due to the split of the sanitary ware division in 1917. Being close to Amakusa and the Korean Peninsua, which were production sites for Pottery stone, feldspar, and clay, its attention was turned beyond Japan to staking out markets in the Orient as well, and it established itself in Kokura in Fukuoka Prefecture, which was close to the international trading port of Mojiko.
In 1964, it started import and sale of the "Wash Air Seat" for medical use developed by American Bidet. It was domestically produced in 1969. In the 1970s, the number of western-style toilets being used in homes increased, and by 1977, the number of shipments of western-style toilets had exceeded those of Japanese-style toilets.
The Emergence of the WASHLET
TOTO, rather than producing a warm water washing toilet seat for medical use, engaged in the original development of the WASHLET, to propose a "new lifestyle culture of the warm water self-cleaning". They started a thorough survey with a total of more than 300 employees cooperating to help them investigate nozzle position and angle, water volume and temperature, washing time, seat temperature, and wind temperature. It can be said that the numbers derived from this experiment remain largely unchanged to this day.
In this way, the domestic warm water washing toilet seat "WASHLET" emerged in 1980. WASHLET celebrated its 40th anniversary in June of this year.
Multi-functionality of WASHLET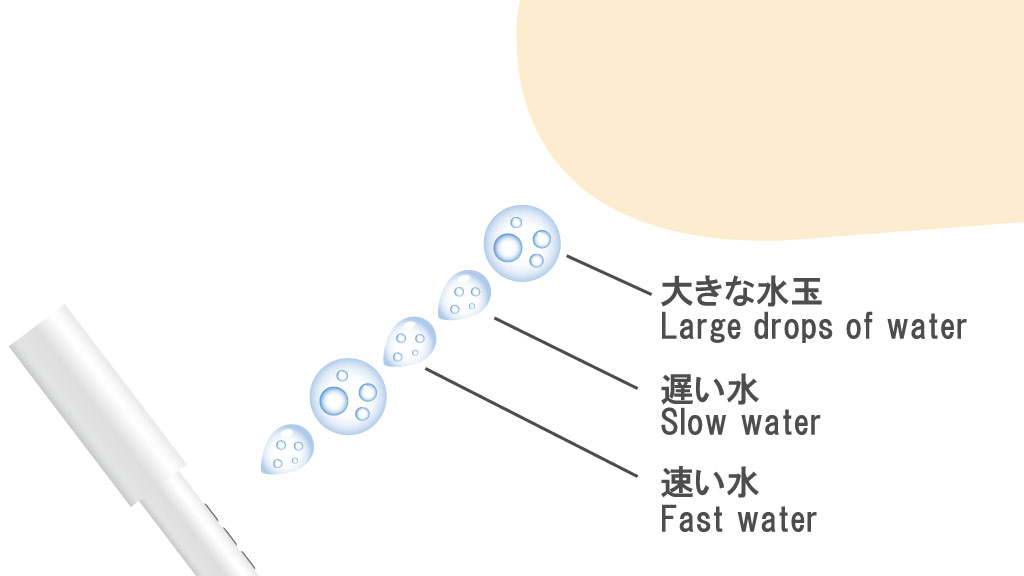 Following this, development continued largely uninterrupted, and new functionality was swiftly added, including self-cleaning, move washing, and ozone deodorization. Among these the "WONDER-WAVE" cleaning that appeared in 1999 brought about major changes, not only functionality, but also in design.
By adopting a system in which water drops are intermittently applied, rather than continuously applying water as had been done until now, a thorough sense of cleaning has been achieved with lower water volume, thus enabling the elimination of the hot water storage tank. Now, by including air within the water droplets, the sense of cleaning is further enhanced. WASHLET is simple and compact and has achieved this high sense of cleaning while saving both energy and water.
Global advancement
Currently, TOTO are developing their business not only in Japan, but in China and the rest of Asia, as well as Western countries. However, there is a greater focus on design overseas than there is in Japan. Additionally, globally, as there are restrictions on water volume that can be used for flush toilets, the technology related to saving water is highly important.
"NEOREST NX" was released in 2017 as a "uniform global model". This includes functionality, such as the TOTO original clean technology, as well as merging a design that depicts elegant curves that utilize the texture of the ceramics. This is a product that pursues beauty as well as high quality and functionality, and is one of which TOTO can take proud in on a global stage.
Discovering the essence of Omotenashi in the history of TOTO
The opening of TOTO's company motto includes the words "Quality and Homogeneity"
There was an episode in which the 5th generation President, appointed in 1949, suspended sale of a product that had been 5 years in the making, saying "If we make 1,000 products and there is one defective product, the defect rate is 0.1%, but to the customer who happened to purchase that product, the defect rate is 100%".
WASHLET not only embodies cutting-edge production technology. It is also the essence of Omotenashi that supports its high level of quality.
TOTO Museum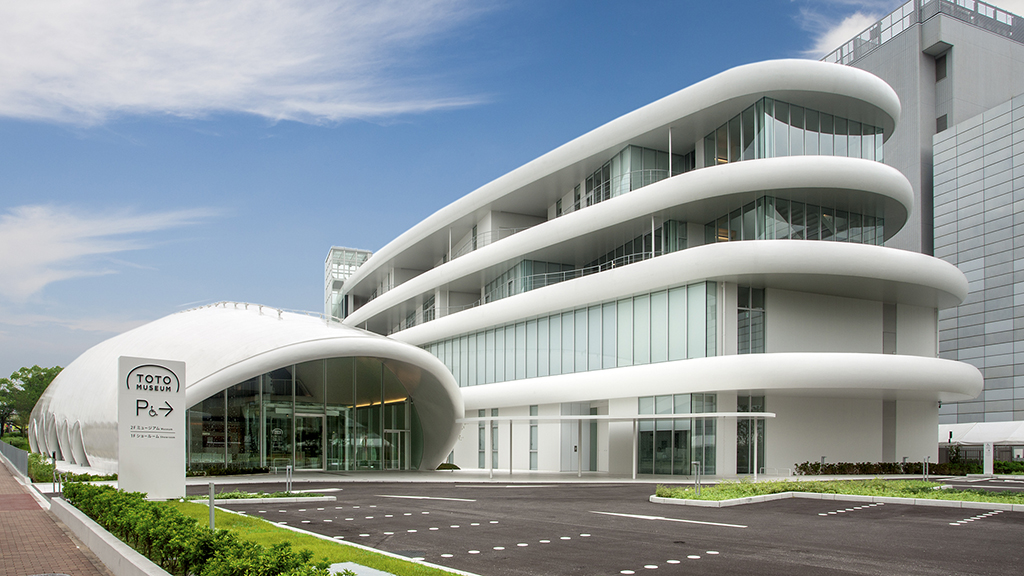 The museum was founded in 2015 in Kokura, to mark the 100th year since its establishment. It is on the second floor of a beautiful white building, providing the image of "lush earth" and "water drops". It enables you to plot out the thinking and history of "manufacturing" in TOTO, the evolution of water-related products, and the approaches it is taking overseas. It includes exhibits not only of its typical sanitary ceramics and faucet parts, but also its first-generation unit bathroom installed in hotels around the time of the 1964 Tokyo Olympics.
The sightseeing bus that tours Kokura stops here for a tour, and it is a popular tourist spot. If you book in advance, you can go on a tour where you can view the process of producing toilet bowls by hand at Kokura No.1 Plant. Souvenirs, such as miniature toilet bowl shapes, that you can only purchase here, are particularly popular.
Multilanguage Compatibility
Website
Japanese, English, Chinese (Simplified, Traditional), Korean
https://jp.toto.com/museum/
Pamphlet
English, Chinese (Simplified, Traditional), Korean, Thai, Vietnamese, Malay, German, French, Spanish
Voice guide pens (free loan)
Japanese, English, Chinese (Simplified, Traditional), Korean
You can listen to a commentary by touching the voice guide pen on a guide map.
QR Translator (within building, Free Wi-Fi available)
Japanese, English, Chinese (Simplified, Traditional), Korean, French, German, Spanish, Russian, Vietnamese, Thai, Arabic, Indonesian, Malay
If you read in the QR codes situated in the various exhibition rooms with your smartphone or tablet, you can listen to the commentary.
Details of facilities
Opening times
10:00-17:00 (entry by 16:30)
Closed
Mondays, summer vacation, start/end of year
Entrance fee
Free of charge
Bookings
Bookings are required when visiting in groups of 20 or more, or if you need a guided tour, or when visiting using a charter bus
*Guided tours are in Japanese only
Address
2-1-1 Nakashima, Kokurakita-Ku, Kita-Kyushu, Fukuoka 802-8601
Access

Car – Fully equipeed with free parking lot
From Itozu, take Route 3 and the museum is on the left, to enter the museum
Nishitetsu Bus
Approximately 15 minutes by 21/22/25/43 buses from the JR Kokurajo exit of JR "Kokura station", alighting at "Kifunecho bus stop"
Taxi
Approximately 10 minutes from Kokurajo exit of JR "Kokura station"
Kita-Kyushu monorail
Approximately 10 minutes walk from the South Exit of "Kawaraguchi Mihagino station"
Although it was temporarily closed to prevent the spread of COVID-19 infection, the museum opened again from July 1st (Wed). Tour bookings, guided tours, and factory tours etc. are currently suspended. Please confirm the "New information on the Japanese language website" in advance before visiting the museum.
We interviewed