Daytrip Natural Onsen Hot Springs in Kanagawa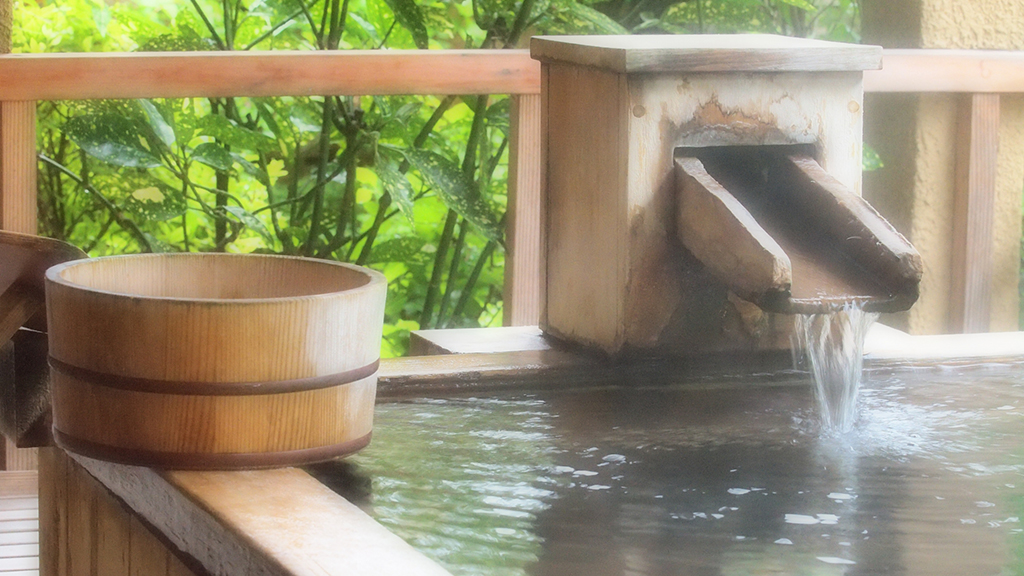 This post is also available in 日本語
The daytrip onsen is a facility where you can enjoy onsen without staying over. Here we guide you to some daytrip onsen facilities in Kanagawa we recommend which have easy access from Tokyo by train or car.
Natural Hot Springs "Manten no Yu"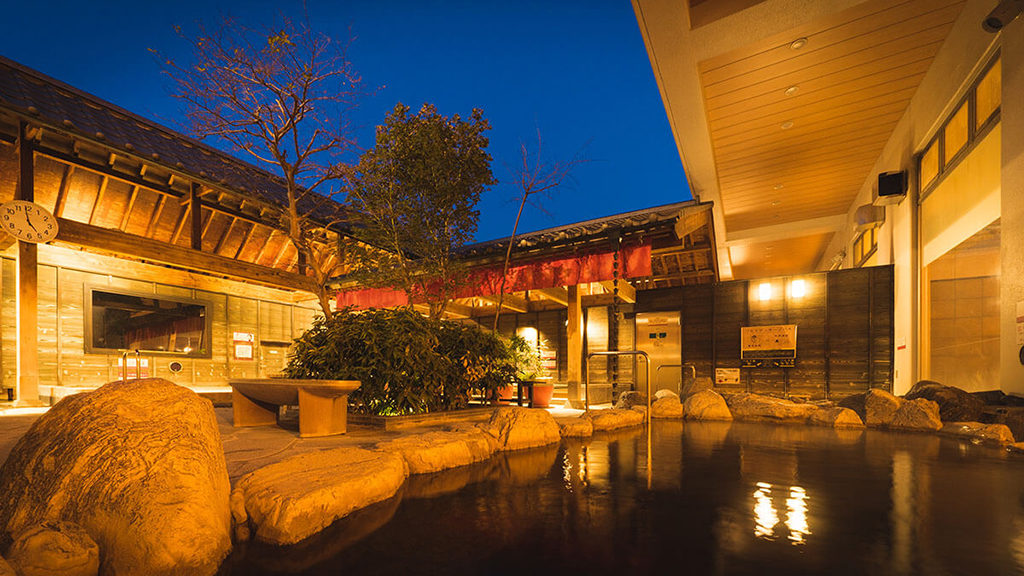 "Manten no Yu" in Yokohama is a daytrip onsen who offers many varieties of bath such as Tsuboyu (pot bath), Neyu (lie-down bath), Kanpo tansansen (Chinese medicine carbonated hot spring) and Hz bath (pulse bath.) You'll enjoy these different onsens comparing the difference. They have only onsen but also 'salt sauna' which is popular to refresh your body by sweating a lot.
Another reason for their popularity is their easy access. The place is at a one-minute walk from Kamihoshikawa Station on the Sagami Line. Why don't you visit them over the weekend by train?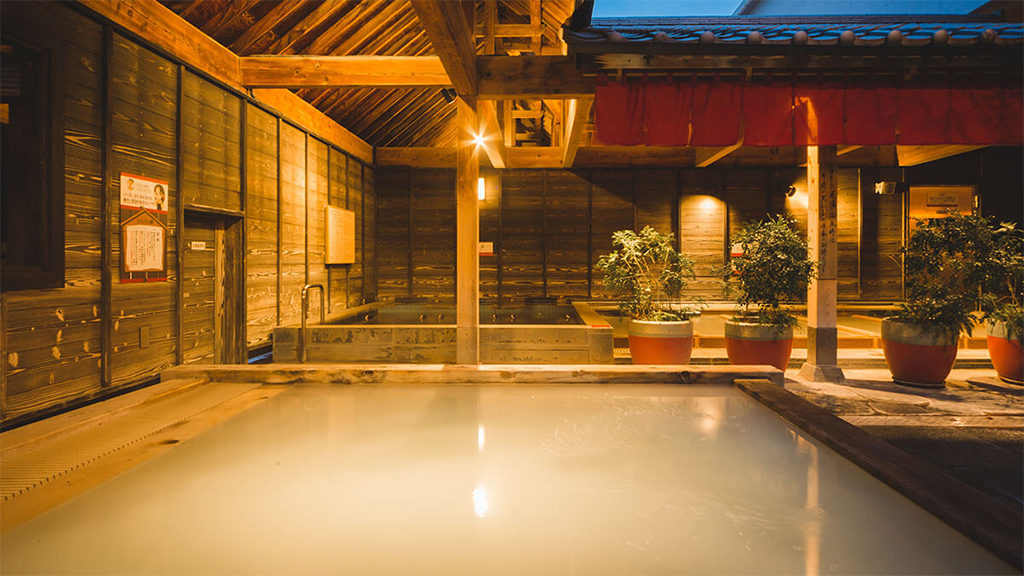 3-1-1 Kamihoshikawa, Hodogaya-ku, Yokohama, Kanagawa
Hours: 6:00~25:00 (Reception closes at 24:30)
Closed: The third Tuesday every month
https://mantennoyu.com
Miyamaedaira Onsen "Yukemurinosato"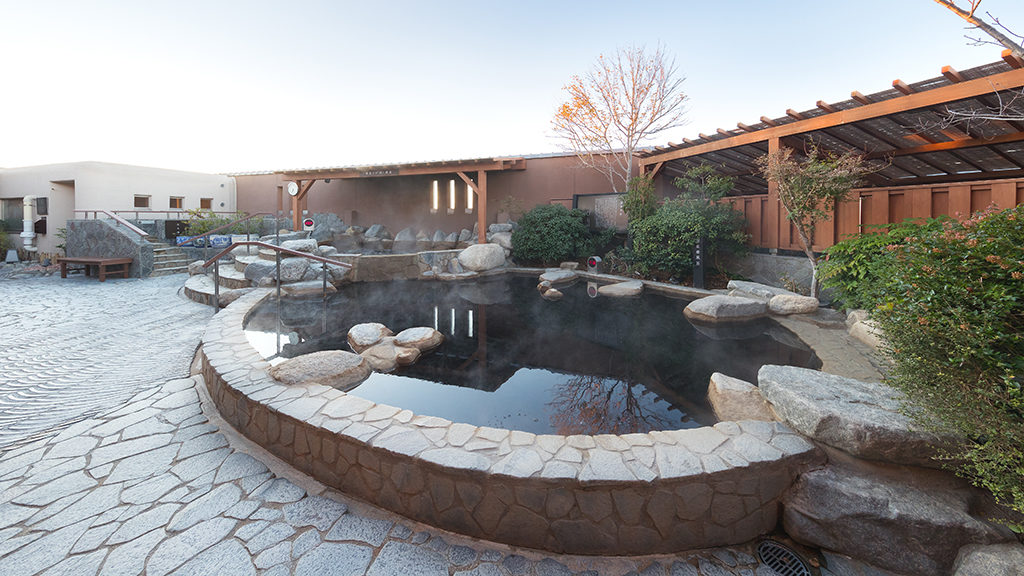 "Yukemurinosato" in Miyamaedaira, Kawasaki is the first daytrip onsen to offer 'Tansan Kohaku-yu® (carbonated amber hot springs)' in Japan. The natural onsen with carbonated gas dissolved will promote recovery from fatigue and skin beautifying effect. The spacious rock bath is also popular to enjoy the natural onsen in a relaxed atmosphere.
There are other comforting facilities such as Finnish sauna, bedrock bathing and a restaurant you can taste seasonal cuisine. You'll not be bored even if you stay there for a full day.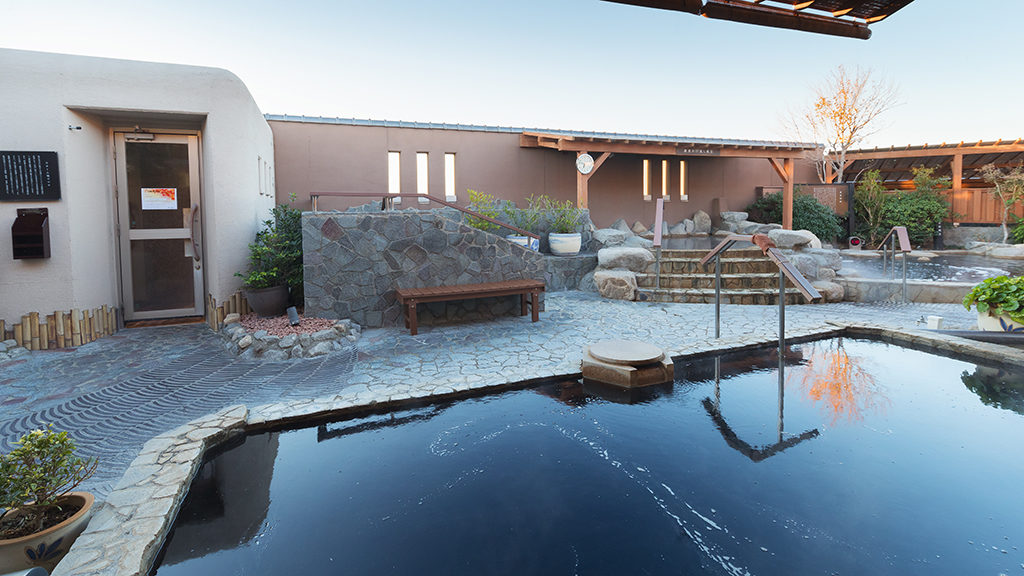 2-13-3 Miyamaedaira, Miyamae-ku, Kawasaki, Kanagawa
Hours: 10:00~24:00 on weekdays, 9:00~24:00 on weekends and holidays
Closed: Open year around
https://www.yukemurinosato.com/miyamaedaira/en/
Jomon Natural Onsen "Shiraku no Yu"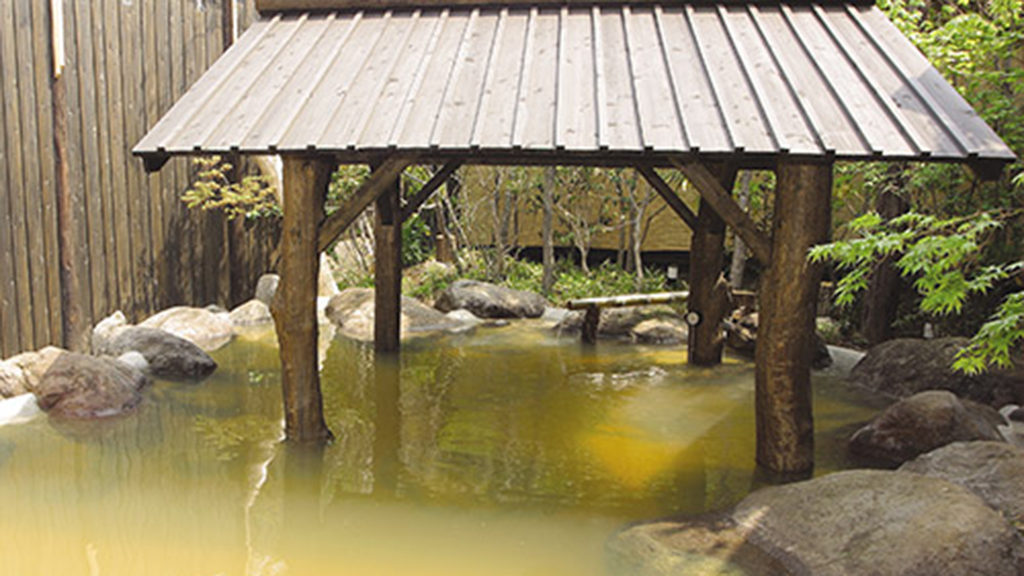 "Shiraku no Yu" onsen in Yako, Kawasaki is a daytrip onsen with a concept of 'A Countryside in a city.' The rich greenery scene surrounded by plenty of trees will take you away from the daily hustle and bustle of the city. The onsen flowing out from 1,300m deep contains rock mineral, and fiber of seaweed and plants which is supposed to promote the recovery from fatigue and skin beautifying effect.
Besides the hot spring, a Japanese soba restaurant "Sirakutei", a chiropractic, and relaxation facilities are on site. This is where you want to visit when you feel tired.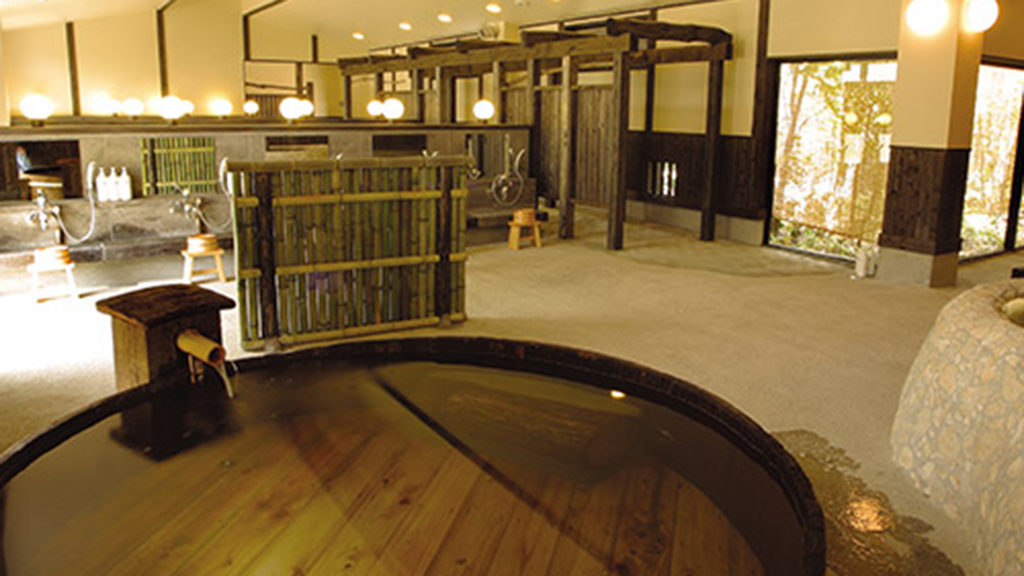 4-314-1 Tsukakoshi, Saiwai-ku, Kawasaki, Kanagawa
Hours: 10:00~24:00 (Every third Wednesday 15:00~24:00 except in August)
Closed: Open year around
http://www.shiraku.jp
Day-trip Onsen with a spectacle view, "Ryuguden Honkan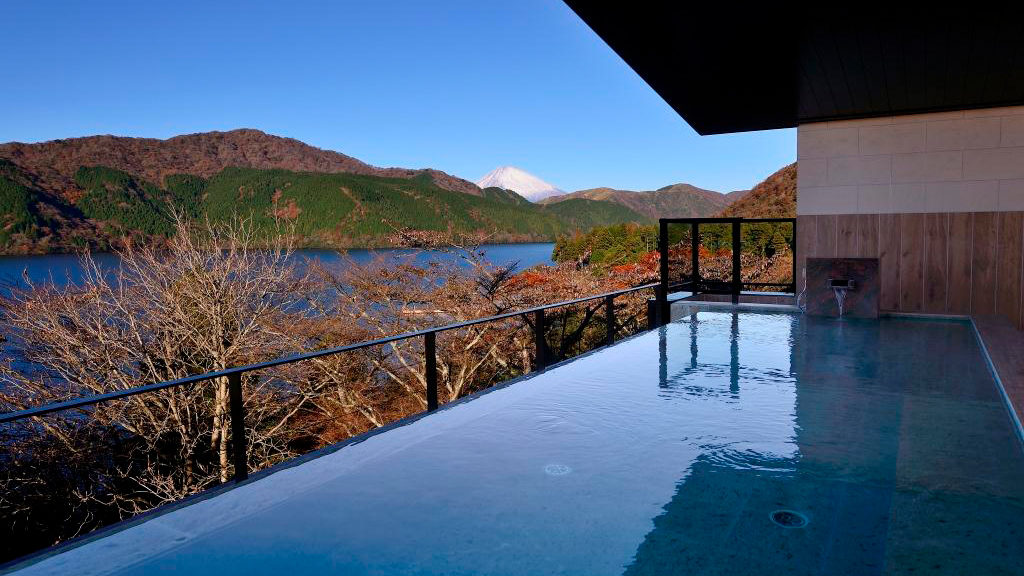 This open-air hot spring gives you a great view of Mt. Fuji and Lake Ashinoko simultaneously. It'll be worthwhile just to visit this historical facility which is registered as the National Registered Tangible Cultural Property. You'll have a great view of Mt. Fuji and Lake Ashinoko from both man's and lady's baths. Please go visit this place to heal the fatigue of travel in Hakone.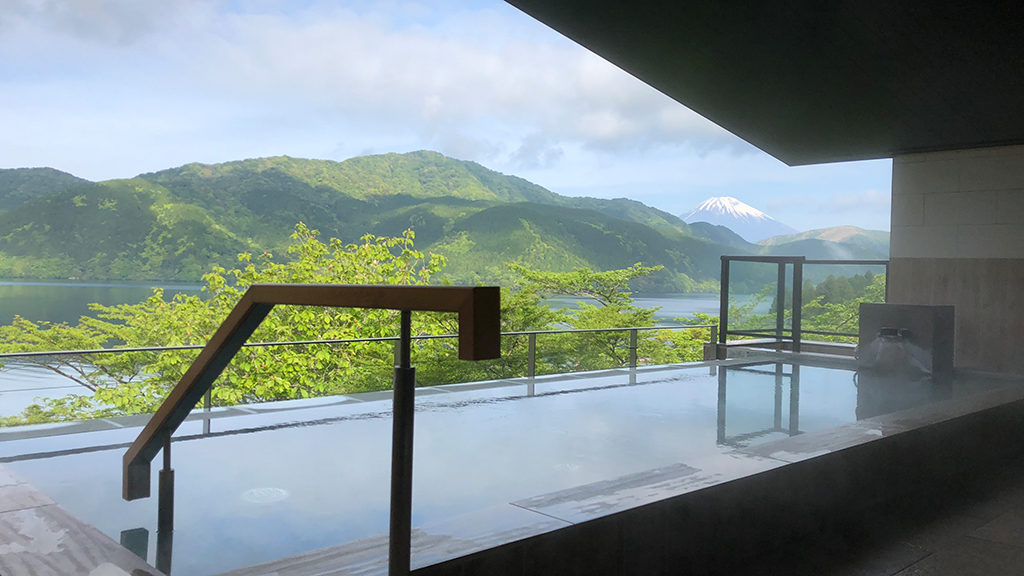 139 Motohakone, Hakone, Ashigarashimo-gun, Kanagawa
Hours: 8:00~20:00
Closed: Open year around
https://www.princehotels.co.jp/ryuguden/honkan/
Yokohama Natural Onsen SPA EAS:
The concept of this daytrip onsen "SPA EAS" in Yokohama is have resort atmosphere. Although this place is located only a five-minutes' walk from Yokohama Station, people are attracted by the water flowing directly from the hot spring source. The hot water flowing out from 1,500m deep will ease your tense mind and body.
Most of the daytrip onsens tend to be crowded and noisy with family visitors over weekends. However, "SPA EAS" is restricted to only adult guests over 18. You can truly relax savoring the onsen. This is an ideal daytrip onsen having an easy access from Tokyo area over weekend.
2-2-1 Kitasaiwai, Nishi-ku, Yokohama, Kanagawa
Hours: 10:30~9:00 next morning
Closed: Open year around
https://spa-eas.com