Guide on Things to See in Tokyo Tower! 5 Points to Help You Enjoy it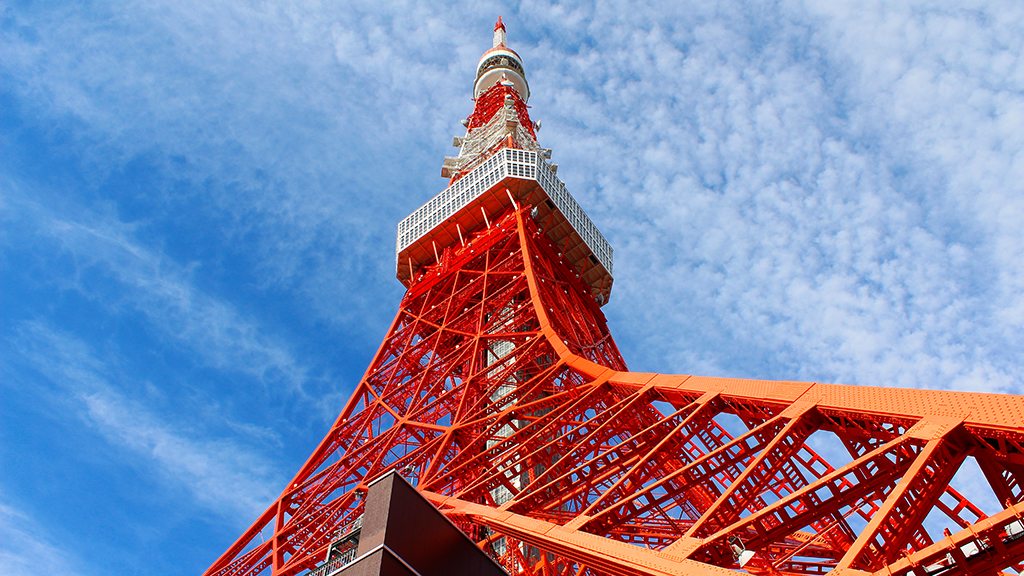 This post is also available in 日本語
"Tokyo Tower" is one of the most popular sightseeing spots for both foreigners and Japanese people. Did you know that there are other ways to enjoy Tokyo Tower than to overlook the beautiful landscape of Tokyo? I would like to introduce the ways to enjoy Tokyo Tower.
Staircase to the main deck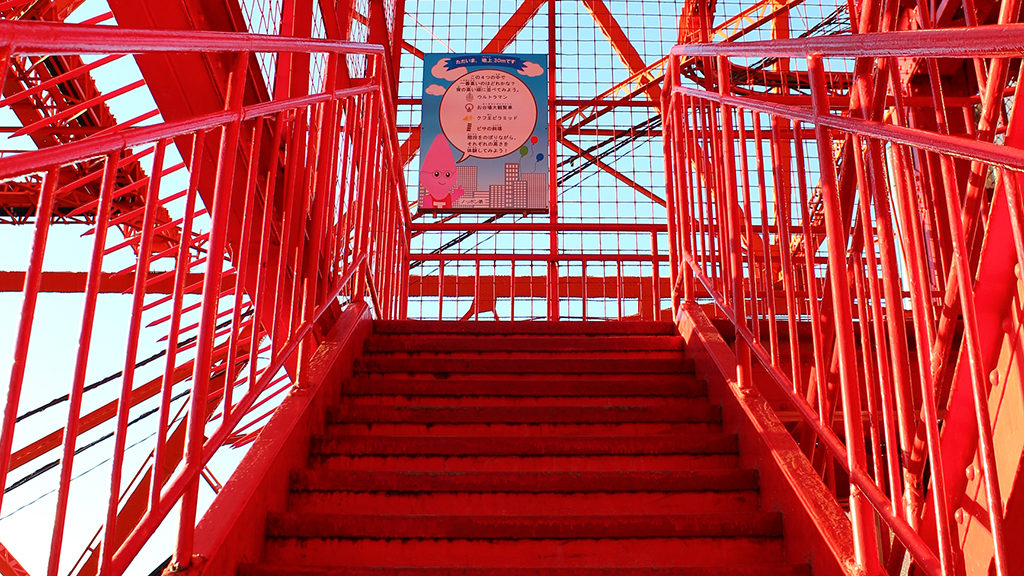 The staircase to the 150m main deck (main observatory) at Tokyo Tower is open on the weekend and holidays. The staircase of Tokyo Tower has about 600 steps from foot town to the main deck. And it's an outdoor staircase! Feel the wind as you climb the steps. Thrilling! Try climbing it with friends or as a couple!
https://www.tokyotower.co.jp/event/stairs/en.html
Climb up the Tokyo Towers using the stairs!
Open days: Saturday, Sunday, Holiday [cancelled in case of rain or strong wind]
Hours: 11:00 – 16:00 (last entry is at 16:00)
Price: Regular fare (for observation deck) is required.
Customers who use the stairs will receive a not for sale "Noppon Official Staircase Accomplished Certificate".
You cannot transfer to elevator in the middle of staircase. (It is possible to use the elevator going down from the main deck.)
Climb down the Tokyo Tower using the stairs!
Staircase climbing down the Tokyo Tower is now open every day since June 3rd, 2019. If you are not confident about climbing up 600 steps, why not try going down the stairs?
Open days: Everyday [Cancelled in case of rain or strong wind]
Hours: 9:30 – 21:30
"Great Shinto Shrine of the Tower" is located at highest place in 23 wards of Tokyo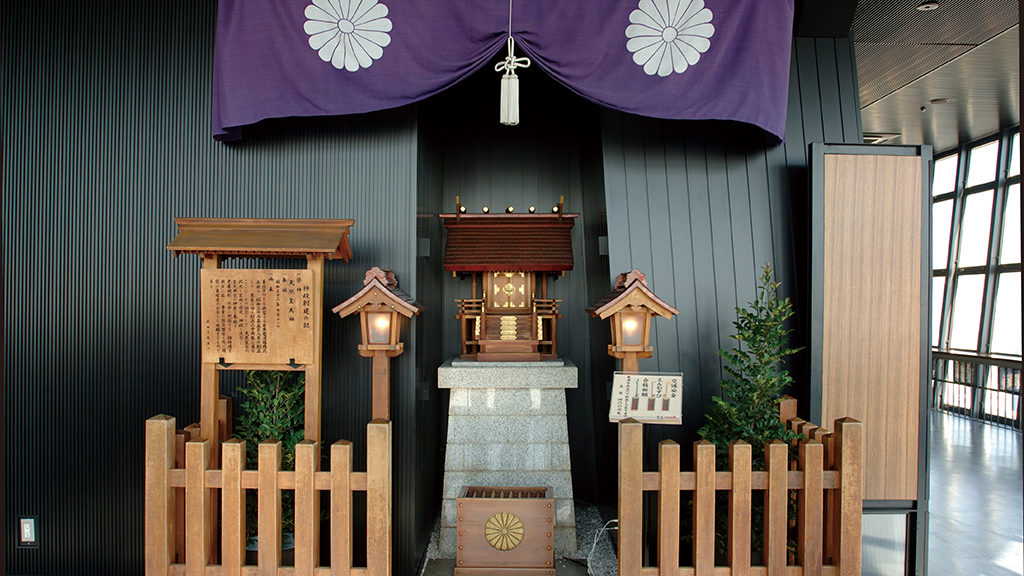 Did you know that there is a shrine called "Great Shinto Shrine of the Tower" in Tokyo Tower? Since it is a shrine that is located at highest place in 23 wards of Tokyo, people come and make wishes that are related to heights, such as "to score high grades on exams", or "to achieve high goals". This shrine is also famous as god of matchmaking.
Top deck tour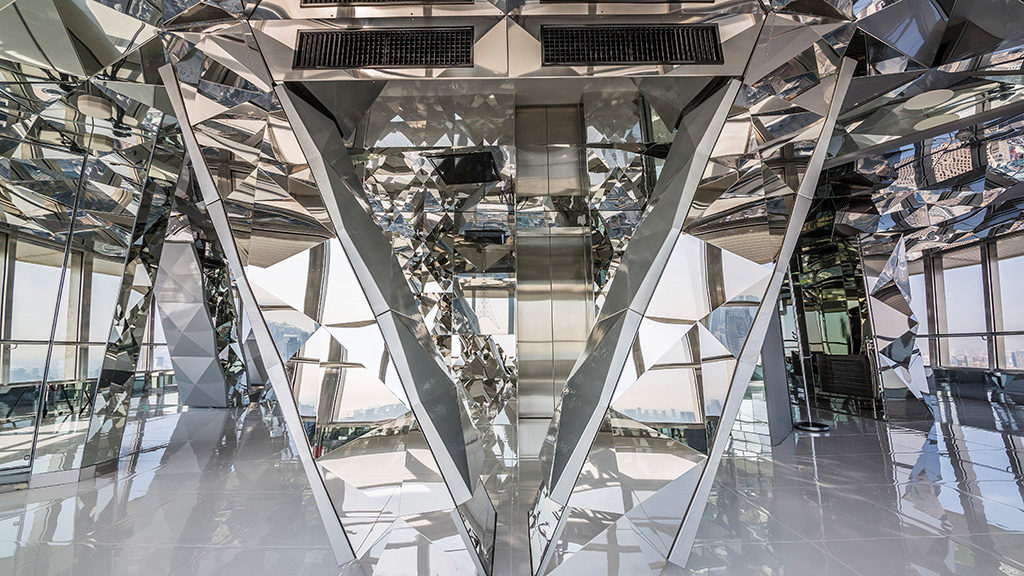 "Top deck tour" is experience-based tour that you can feel the history, present and future of Tokyo and Tokyo Tower.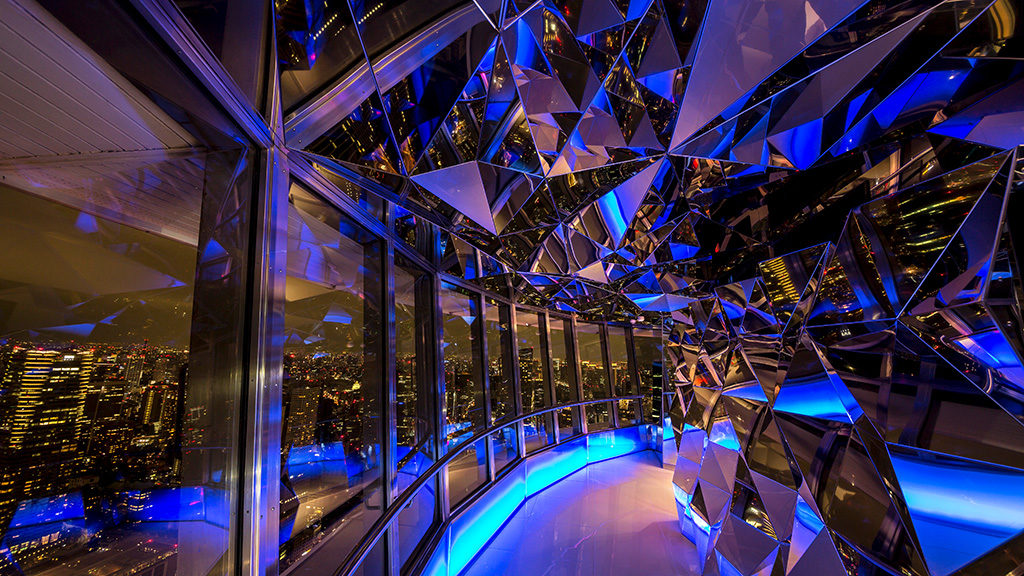 The pre-booking website and landscape tour is available in 13 different languages. Also, there is welcome drink service, and photo card gift. The top deck offers a 360-degree impressive view of Tokyo, with the atmosphere as if you were lost in the future city. There is no time limit, so you can take as much time as you want. Only the people who have participated top deck tour will be able to experience the top deck.
https://tdt.tokyotower.co.jp/index.html
Adult (High school and above) 2,800 yen
Child (Elementary and Junior high school) 1,800 yen
Infant (4years ole and above) 1,200 yen
Illumination by events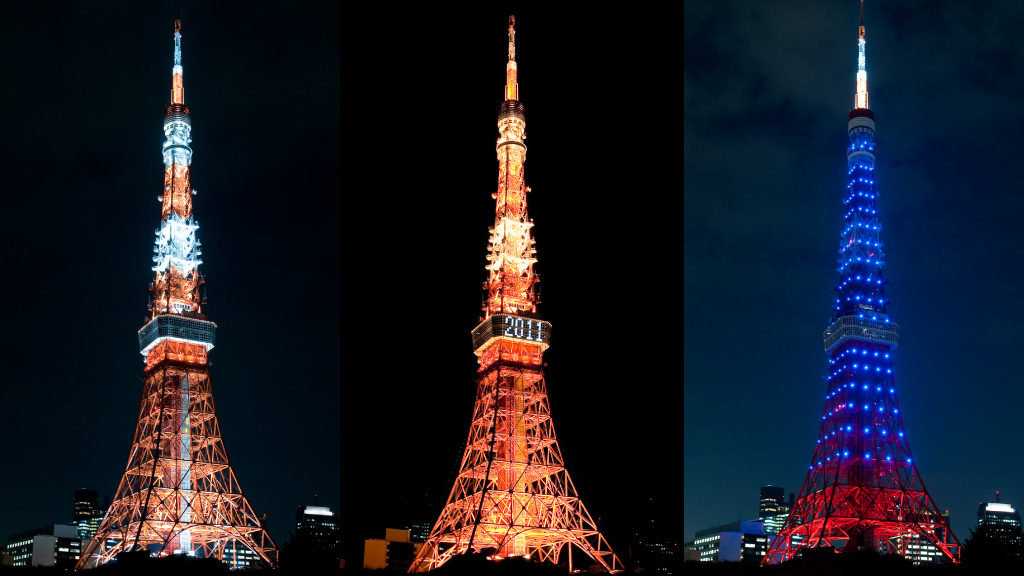 The classic "Landmark lights"
Did you think that Tokyo Tower has the same illumination every day? There are 2 patterns, "Summer" and "Winter" to the classic illumination of Tokyo Tower which uses 180 lights to light it up, and the colors change depending on the season. For summer illumination, it uses white based color to give refreshing and cool taste to it, and it starts from the Tanabata night on July 7th every year. For winter it uses warm orange color, and it starts from the night of early October every year.
2 hours only "Diamond Veil"
Uses 276 lights in total, and every layer of the 17 layers of lights has function to change its color to 7 different colors, and every color has meaning. It is basically 2 hours limited illumination from 20:00 – 22:00 on Saturdays.
Special Illumination
There is occasional special illumination depending on the events or promotions. Recently, it was lighted up in Stars and Stripes when President Obama visited Japan, and in 5 Olympic colors when Tokyo was chosen to host the Olympics.
Seasonal Events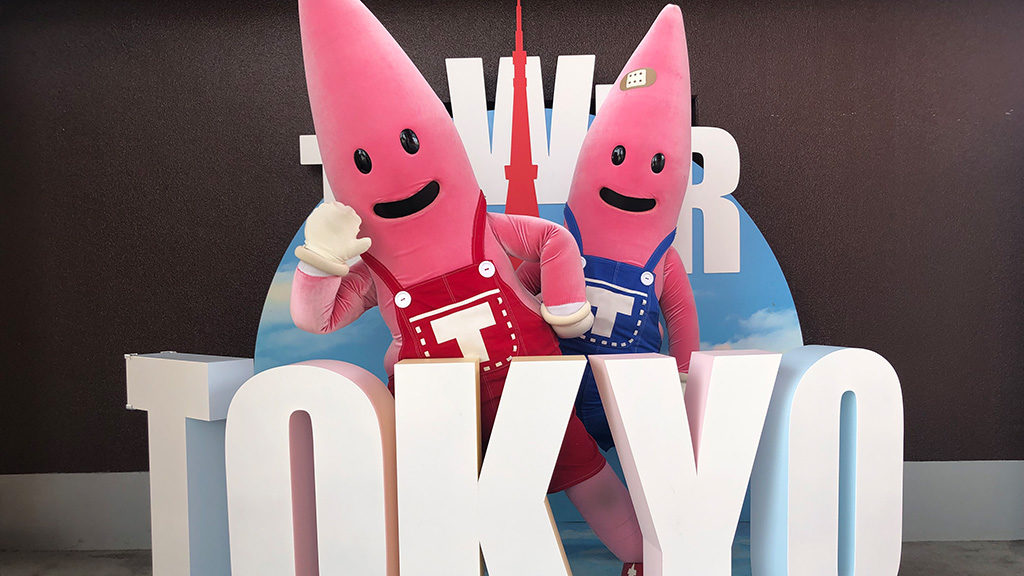 Various seasonal events are held. On Children's Day in May, Tokyo Tower collaborated with 333 carp streamers, from June 1st it has milky way illumination and projection mapping for Tanabata, and you can also enjoy alcohol and Jingisukan (Mongolian Barbecue) under the Tokyo Tower until September 29th. Various seasonal events are held, so you will never get tired of this place.
Tokyo Tower Details
Address: 4-2-8 Shibakoen, Minato-ku, Tokyo
Hours: 9:00 – 23:00 (Last entry is at 22:30)
Closed: Open all year round
Access: 5minutes walk from Toei Oedo Line Akabanebashi Station
6minutes walk from Toei Mita Line Onarimon Station
7minutes walk from Tokyo Metro Hibiya Line Kamiyacho Station