Guide to enjoying TOKYO SKYTREE TOWN®! Sightseeing and Dates.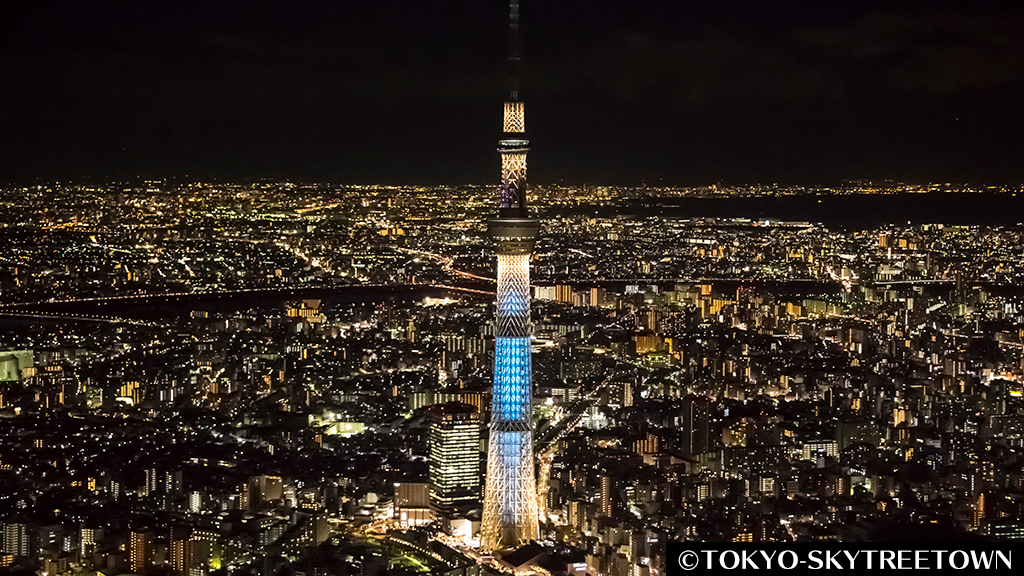 This post is also available in 日本語
"Tokyo Skytree Town®" is the popular sightseeing spot in Tokyo. It consists of various facilities including a 634m tall broadcasting tower 'Tokyo Skytree®,' 'Sumida Aquarium,' 'Konika-Minoruta Planetarium "Tenkyu," in Tokyo Skytree Town®' 'Tokyo Soramachi®' among others. Fun for everyone.
Why not visit Tokyo Skytree Town during this summer vacation?
Tokyo Skytree
The Tokyo Skytree stands at 634m! It's believed to the tallest tower in the world and is now the symbol of Tokyo. The main attractions are the "Tembo Deck" at 350m above sea level, the "Tembo Galleria" at 450m high and the "SKYTREE TERRACE TOURS" which began in October last year. They are very popular not only in daytime but also at night as a night viewpoint.
Tembo (Observation) Deck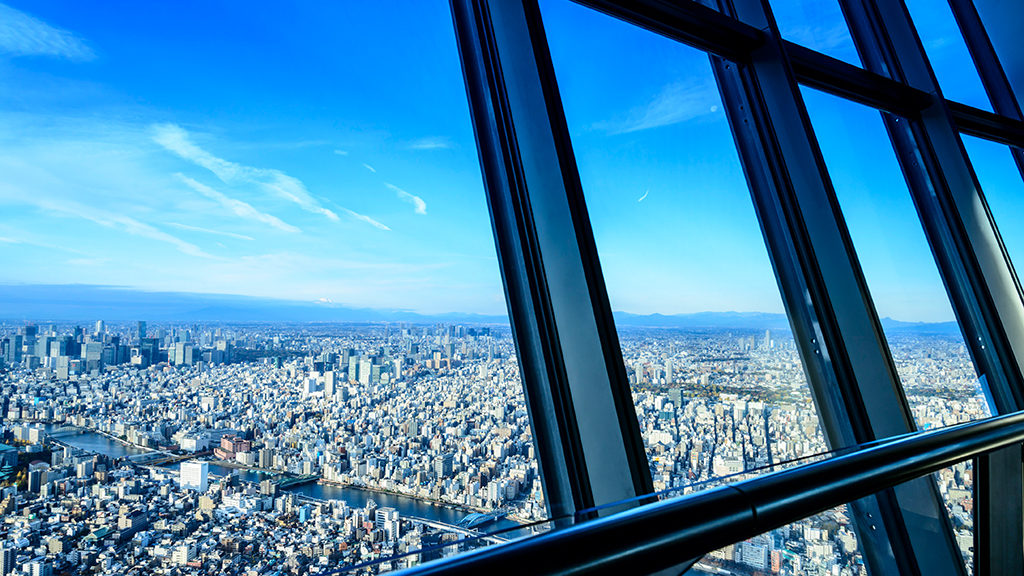 The Tembo Deck gives you 360-degree view of Tokyo scenery. There is a multi-language smart phone app "TOKYO SKYTREE® PANORAMA GUIDE". Which tells you what kind of spots there are in your view. (English, Korean, Chinese and French)
Tembo Galleria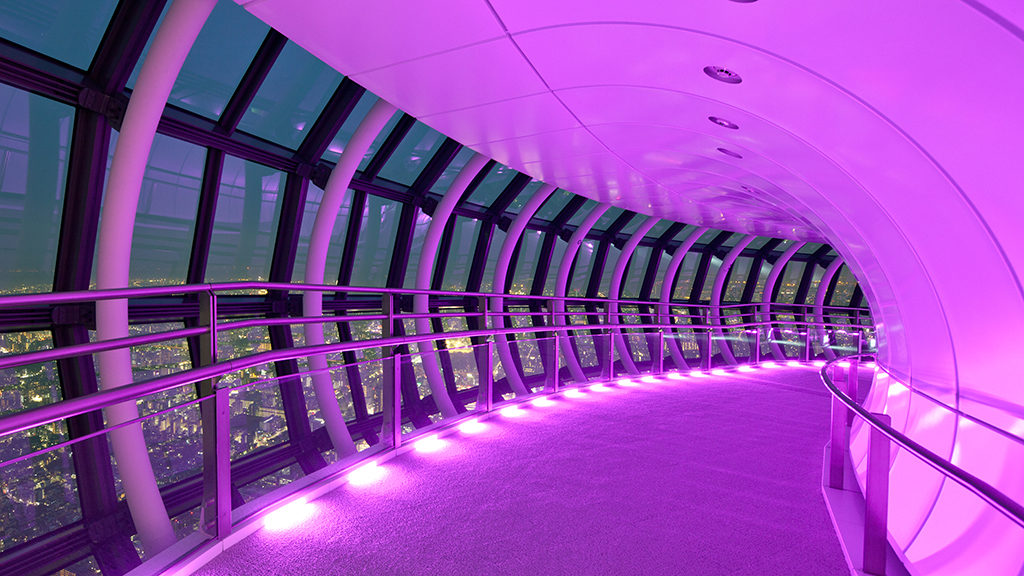 The Tembo Galleria (Corridor) leads you to the highest point "Sorakara (from the sky) Point" walking on the transparent slope from 445m high floor above ground. As you walk the gentle slope savoring the scenery, you might feel as if you were walking in the sky.
SKYTREE TERRACE TOURS
A special guide will tour you the 'SKYTREE TERRACE' at 155m up above. As there are no glass window you'll enjoy the scenery through steel frames, feeling wind on your skin. In case of inclement weather, you can change to the 'structure guide tour', observing the Skytree from directly underneath.
Lighting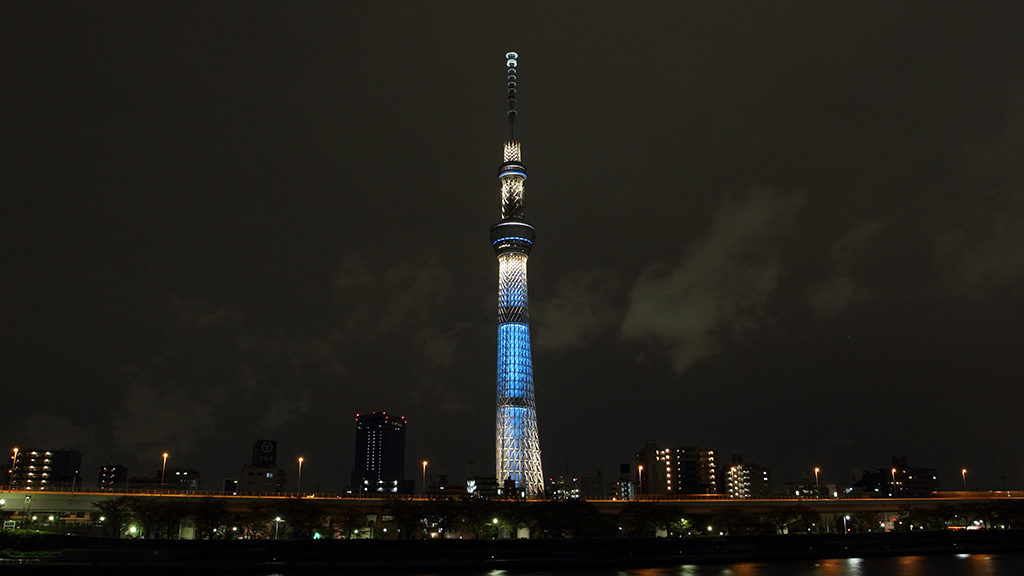 When the night falls, the 'lighting' by LED lights will appear. The theme of lighting changes by seasons and occasions. The view from Sensouji Temple of Asakusa and the grass garden at the foot of Skytree is particularly popular.
Facility Information
Open hours: 8:00 ~ 22:00 (The last entry at 21:00)
www.tokyo-skytree.jp/en/
Sumida Aquarium
You can watch swimming Magellan penguins in Japan's largest indoor open tanks not only from sides but also from above and below. You may be lucky enough to watch the baby penguin born on May 5th swimming in the pool if you are at the right time.
Water's Blessing Tokyo Tank designed on the theme of the ocean world of the Ogasawara Islands, where 550 fish of 55 different species, including grey nurse sharks and stingrays, swim around. The sight of numerous jellyfish floating in tanks of varying sizes transports all who see it from ordinary daily life into an extraordinary world.
The largest goldfish exhibition area in Japan called "Edorium" displays about 20 varieties of goldfish. The current event "Tokyo Goldfish Wonderland 2019" runs through October 31st.
Facility Information
Open Hours: 9:00 ~ 21:00
Closed: Irregular
On 5F and 6F, Soramachi, Tokyo Skytree Town
http://www.sumida-aquarium.com/en/
Konica-Minolta Planetarium "Tenku" in Tokyo Skytree Town®
This is a planetarium where the lights reproducing unforgettable starlit sky and the sound vibrating as if they were alive recreate a highly realistic starry sky. All seats are equipped with multi-language service in English, Chinese, Korean and Japanese. There also is seat called "Mikazuki (crescent moon) Seat" on which you can watch starlit sky lying on your back.
The daily projection of the "Healing Planetarium" presents you an opportunity to view starlit sky while surrounded by pleasant aroma. On Fridays, there goes the "Planetarium Live" which Shows you the starlit sky with live music by a string quartet.
Presently, "And yet the earth is revolving" is playing which you learn about the universe with the anime character "Chibimarukochan" until September 1st.
Facility Information
Play time: 10:00 show ~ 21:00 show
Closed: Irregular
*Closed when changing to a new title and maintenance period.
*Show times may move due to seasons.
Where: East Yard 7F
https://planetarium.konicaminolta.jp/tenku/foreigner/
Tokyo Soramachi®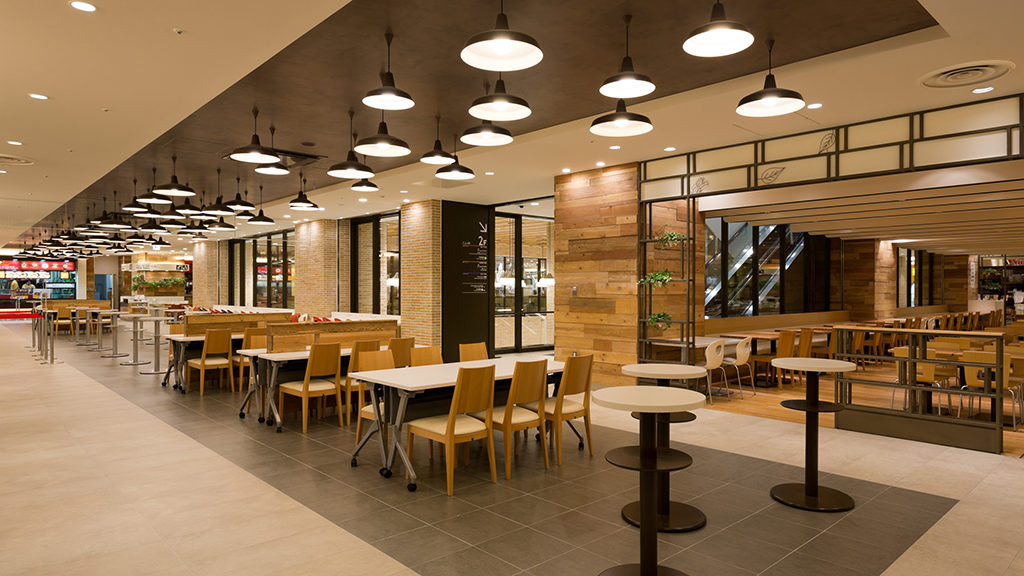 This is a commercial area constructed with concept of 'new downtown style' having over 300 shops grouped by different themes. There are many areas such as "Japan Souvenir" selling gifts and sundry goods, "Soramachi Tabe-Terrace," a food court, "Soramachi Dining Skytree View" serving foods viewing Skytree close by.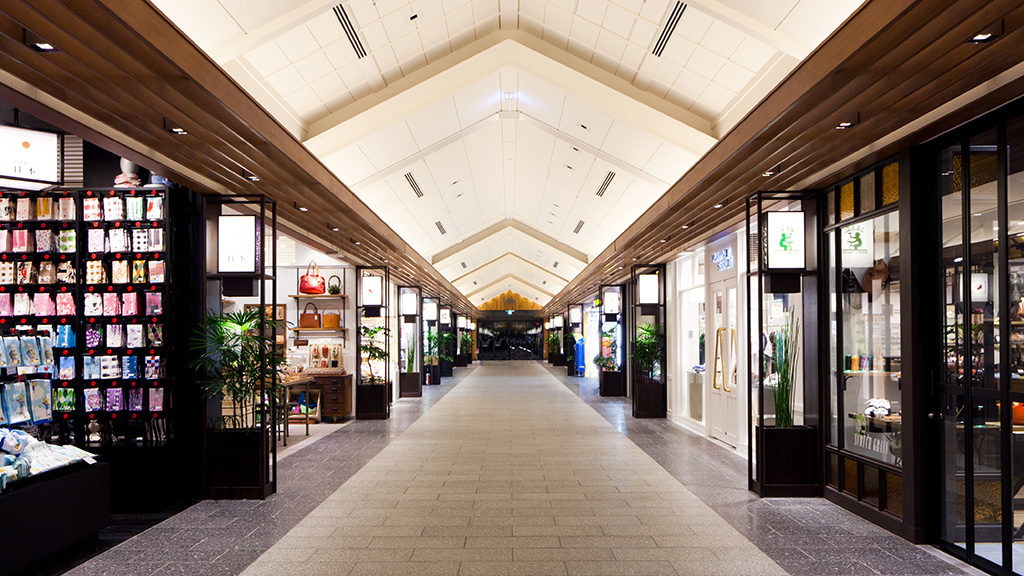 The "Soramachi Arcade" spread along 120m corridor with 35 shops of foods, miscellaneous goods, café, etc. recreates somewhat nostalgic atmosphere. Some eating places offer multi-language menu and/or vegetarian menu.
Facility Information
Entire building: 10:00 to 21:00
(However, the 6F / 7F and 30F / 31F restaurant floors are open from 11:00 to 23:00).
∗The opening hours differ for some stores.
Closed: Irregular
http://www.tokyo-solamachi.jp/english/
Access to Tokyo Skytree Town
Address: 1-1-2 Oshiage, Sumida-Ku, Tokyo
http://www.tokyo-skytreetown.jp/english/#access
Tobu Skytree Line, "Tokyo Skytree Station" near-by
Tobu Skytree Line, Tokyo Metro Hanzoumon Line, Toei Asakusa Line, Keisei Oshiage Line, "Oshiage (Skytree) Station," near-by
Direct Bus service "Skytree Shuttle®"
From Ueno Station (Ueno Park), Haneda Airport, Tokyo Disney Resort and others