What is the "alert level"? What is the risk by "level" and actions to take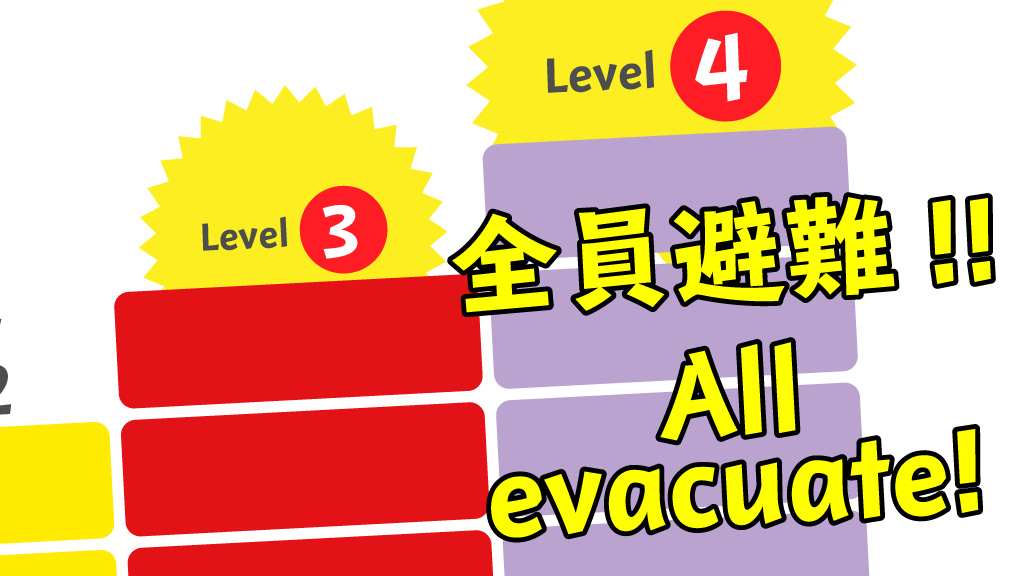 This post is also available in 日本語
The typhoon season for this year has arrived. The number of typhoons move close to or land Japan increases from July to October. Natural disasters caused by heavy rain, flood, storm, and hightide hit Japan annually.
What circumstances are we in right now?
What should we do now?
We show you here the "Alert Levels" which gives you understanding of the disaster prevention information intuitively.
Alert / Warning Level
When a flooding and sediment disaster is predicted to occur by a typhoon or local heavy rain, two information will be disseminated: "Emergency Evacuation Information" from municipal offices, and "Weather Information for Disaster Prevention" from the government and prefectural offices. However, there will be vast volume of information which makes it difficult to understand them and determine what must be done. Hence, from this year, the employment of the "Alert Warning Levels" to make it possible to understand intuitively. (In case of the Weather Information for Disaster Prevention by the Japan Meteorological Agency, it is the alert level equivalent.)
There has been no change made to the Emergency Evacuation Information and the Weather Information for Disaster Prevention themselves. The purpose this time is to make how serious the danger may be and what actions are needed now easier to grasp by adding the alert levels to these kinds of information.
[Alert Levels] What to do at each level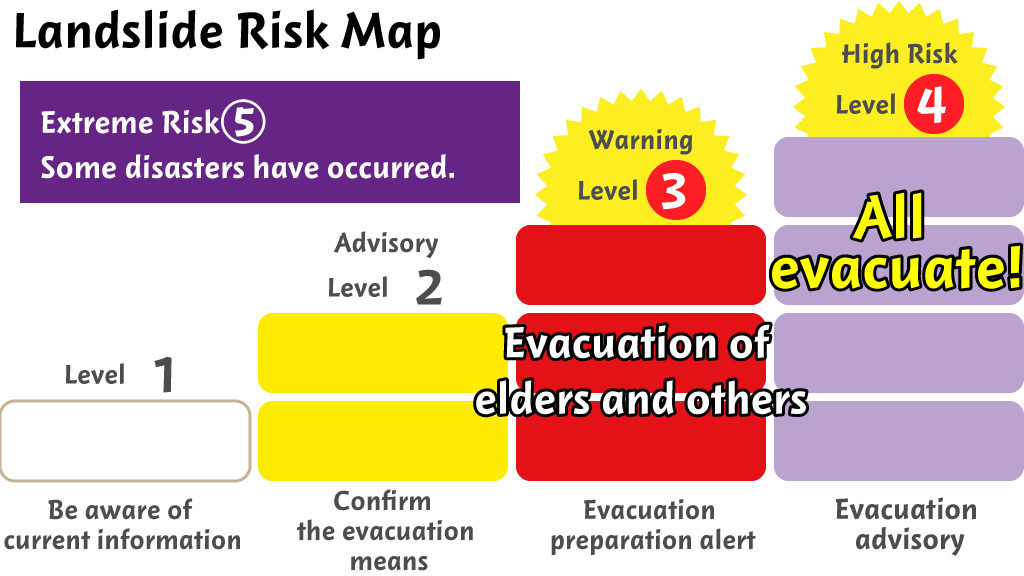 There are five levels; the higher the level, the higher the danger.
Level 5
Protect your life!
Some disasters have occurred. You should take the best possible action to protect your life, observing the surrounding condition.
Level 4
All evacuate!
When the "Evacuation Advisory" is issued, all the people in the subject area need to evacuate to a refuge urgently. When the disaster becomes imminent, a "Evacuation Order (Emergent)" is issued. If you have not done so, you need to comply with immediately.
Level 3
Evacuation of elders and others
These people such as elders, babies and infants, and people with disabilities and their assistants who take time to evacuate need to evacuate to a safe place like a refuge. All the others need to start to prepare for the evacuation.
Level 2
Confirm the evacuation means
Attention should be paid to the possibility of landslides.
This is time to confirm the kind of disaster probable in the area where you are by the hazard map and so on, and make sure where the refuge is and how to reach there.
Level 1
Be aware of current information
Weather alert may be issued in days ahead. You want to heighten your awareness to disasters and be watchful of most current weather information for disaster prevention.
[Alert Levels] How to receive information
You can obtain from TV, radio, internet and other media news just like the evacuation information and the weather information for disaster prevention. You may also receive from a wireless disaster prevention system by municipalities, SNS like twitter, and announcements by loudspeaker vans, the fire squad.
Too late at Level 5
It is troublesome to evacuate. You may want to wait and see until the last minute. However, at Level 5, some disaster has already happened. You may not be able to evacuate to a safe place. You must take shelter safely and surely at Level 3 or Level 4.
In case danger exists on the way to the designated refuge
When disaster has happened on your rout or the surrounding area to the designated refuge, it may cause more danger to try to reach it. In cases like this, you must take immediate action such as moving to a safe place in your neighborhood or a safe area in the building.
The difference between "Alert Level" and the "Alert Level Equivalent Information"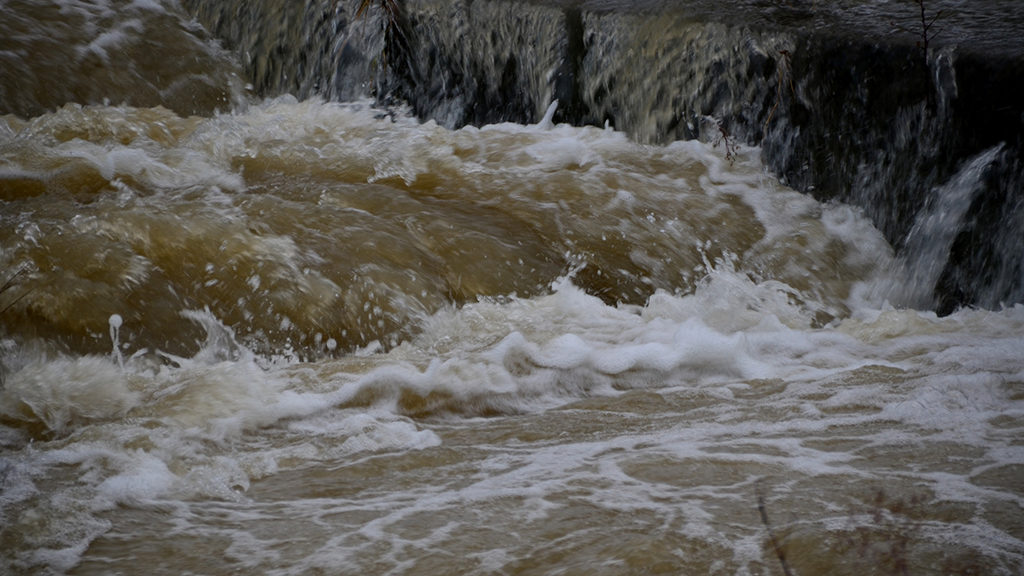 An Alert Level is issued by local municipals along with "Evacuation Information" to promote actions taken by the residents. An Alert Level Equivalent Information is issued by the Ministry of Land, Infrastructure and Transport, Meteorological Agency, Prefectural Government along with "Weather Information for Disaster Prevention." This is the information for residents to refer to determine how to evacuate.
Therefore, it is possible that the weather information for disaster prevention shows "Flood Warning=Alert Level 3 equivalent" even when the evacuation information has not been posted. In this situation, you should take appropriate means of evacuation yourself, taking the weather information for disaster prevention in consideration.
Also, an alert level equivalent information may overlap with other ones. For instance, while a "Flood Level 4 equivalent information" has been issued, a "Sediment Disaster Level 3 equivalent information" may be issued, too. This does not mean that the Level is lowered to 3 from 4. Further caution is required because this means that Sediment Disaster Level 3 is added to Flood Level 4.