Fantastic Summer view! Sunflower farms in Kanto, 2019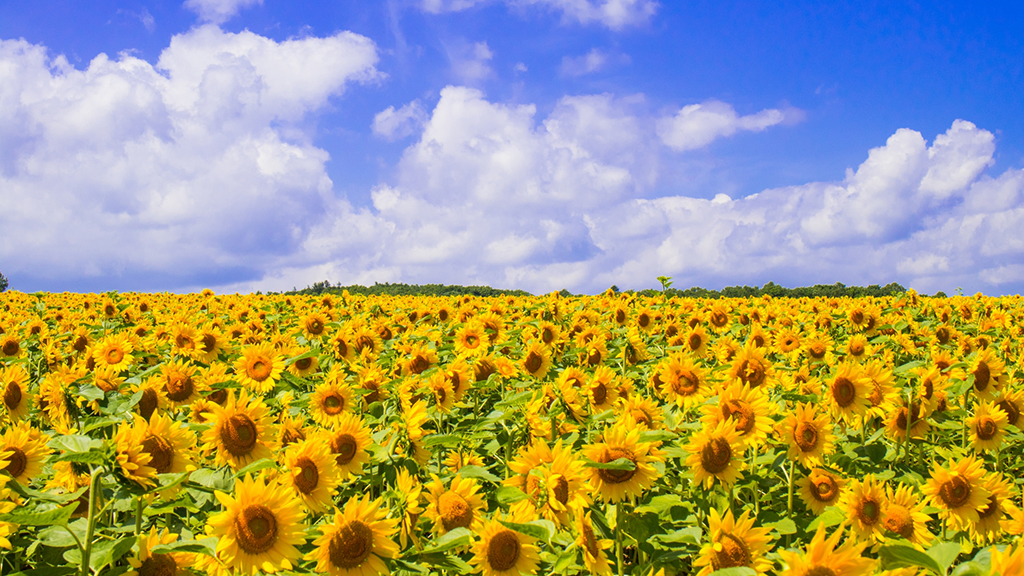 This post is also available in 日本語
Speaking of summer, it's Sunflower! Just to look at these vigorous flowers under summer sun gives us power. Why don't you visit a sunflower farm for a summer memory? Here are some nice spots in Kanto Area. Please check flowering information beforehand since the timing may be affected by the weather.
*The picture is only an image.
[Tokyo] Sunflower Garden Musashi-Murayama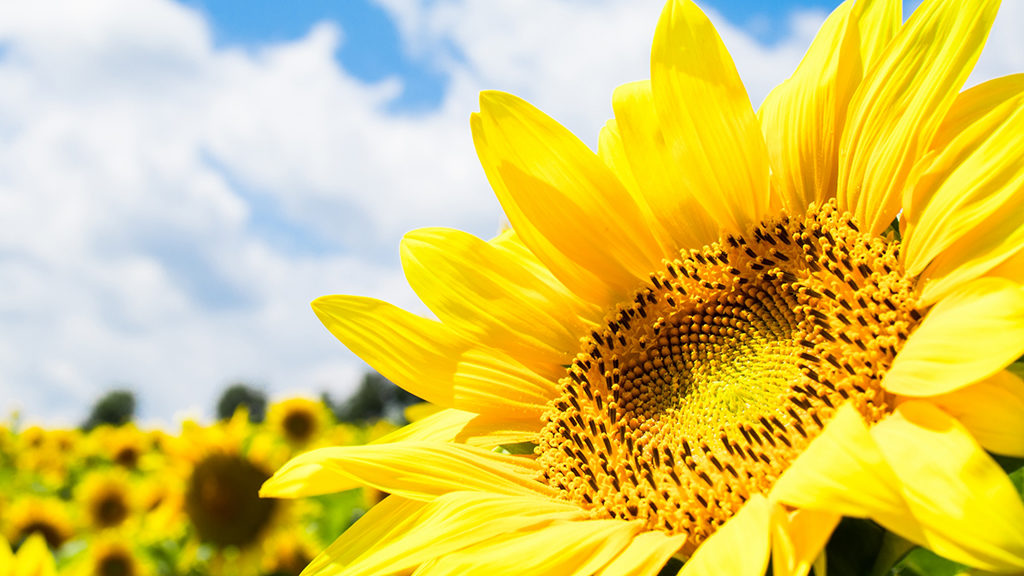 The largest sunflower farm in Tokyo with about 500,000 of them in the full bloom.
It's located in 10 minutes' walk from Kamikitadai Station on Tama-Toshi Monorail and in the middle of residential area. This farm is so popular that more than 20,000 people are attracted every year. You may encounter with a sunflower species new to you since they have many different kinds. You can thoroughly enjoy this place with a lookout area and a sunflower maze.
Sunflower Garden Musashi-Murayama
About 500,000 stems
Open: 7/20~8/6 (estimated)
Address: 1460 Midorigaoka, Musashi-Murayama City, Tokyo
Hours: 9:00 ~ 17:00 (16:00 for now)
Charge: Free
Http://www.city.musashimurayama.lg.jp/kankou/spots/himawari/
[Tokyo] Sunflower Farm in Kiyose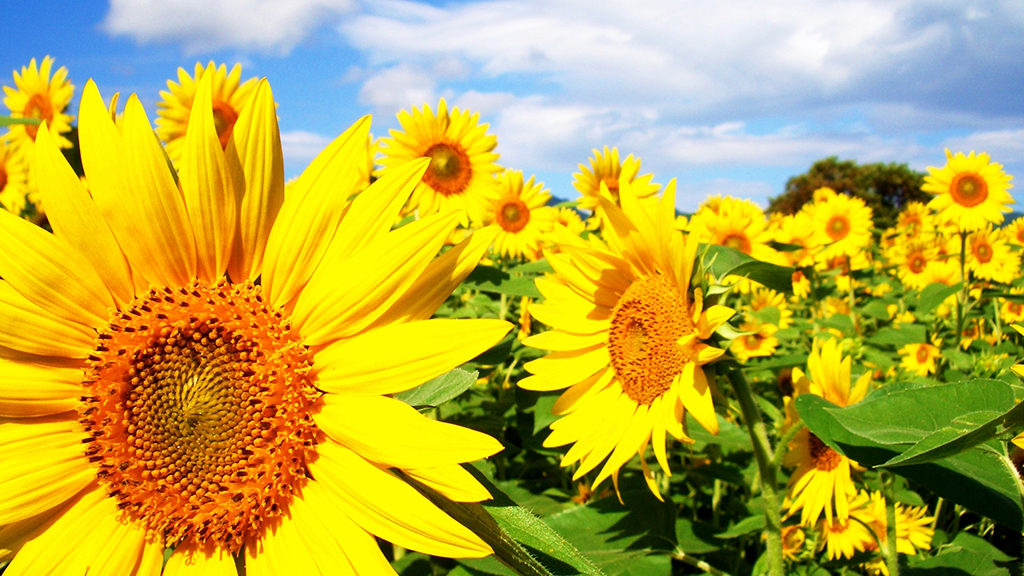 A sunflower farm spreading over 24,000m2 farmland with about 100,000 sunflowers. The Kiyase Sunflower Festival is held in line with the blooming season. At the festival you can purchase cut sunflowers, fresh vegetable from local farms, and shochu and jam using the famous Kiyase carrots.
*Entrance is limited only to the Festival period.
Kiyose Sunflower Festival 2019
About 100,000 stems
Blooming time: 8/17~8/24
Address: 3 Shimokiyoto, Kiyose City, Tokyo
Hours: 9:00~16:00
Charge: Free
https://www.city.kiyose.lg.jp/
[Kanagawa] Sunflower farm in Zama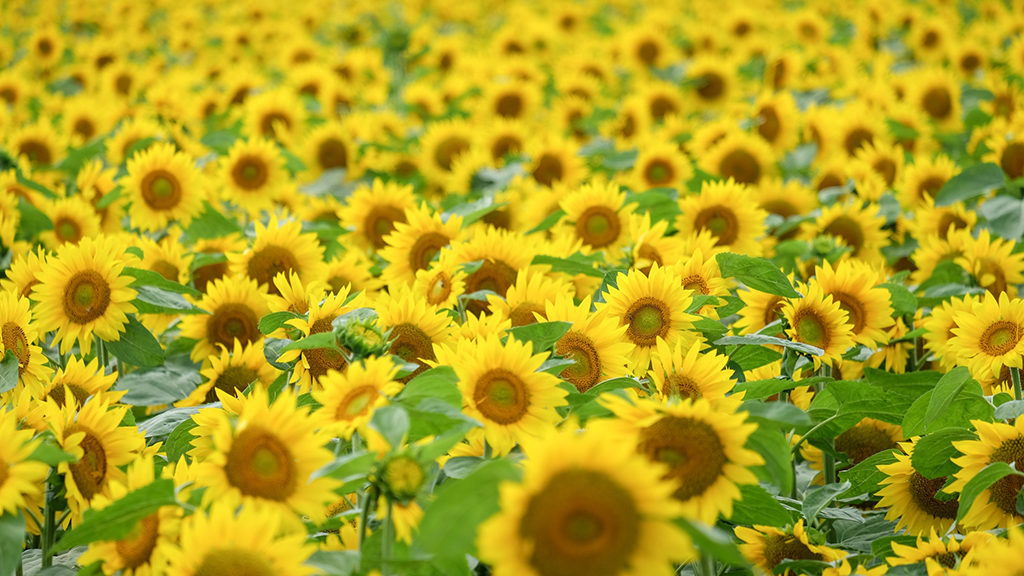 The symbol flower of Zama City is sunflower, and they host a Sunflower Festival every year. In 1994, they were selected as one of the "100 famous flowering points of Kanagawa" and became the place for sunflowers. It is a splendid view when 550,000 sunflowers cover the ground. Many events are offered at the "Sunflower Festival" such as sale at street shops and of local specialties, catching sweetfish by hands and riding ponies, among others.
Zama City 550,000 Sunflower Festival
About 550,000 stems
Period: 8/10~8/14
Where: In the neighborhood of Nishi Junior Highschool of Zama City, Kanagawa
Hours: 9:30~16:00 (~17:00 on weekends)
Charge: Free
http://www.city.zama.kanagawa.jp/www/contents/1409788323797/index.html
[Chiba] Narita Dream Dairy Farm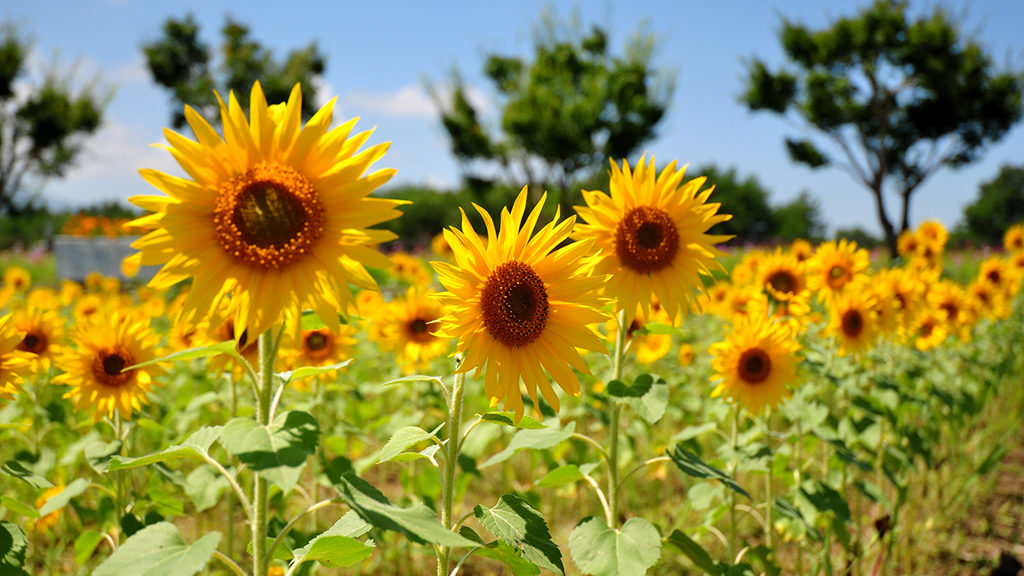 You can enjoy sunflower for a month from early July to late August at eight different areas depending on blooming timing. In this year, each area has its own theme such as cosplay, and animals, and you'll find different varieties of sunflower. There is check points in the 'Sunflower maze' and when you clear all of them, a discount coupon for ice cream is awarded. As you can touch animals there, it's a good sunflower spot for families.
Narita Dream Dairy Farm "Sunflower Maze"
About 80,000 stems
Period: 7/7 to late August
Address: 730 Nagi, Narita City, Chiba
Hours: 9:30~16:00
Charge: Adult 1,400yen, Child 700yen (Additional 300yen for Sunflower Maze)
http://www.yumebokujo.com/index_en.html
[Chiba] Akebonoyama Agriculture Park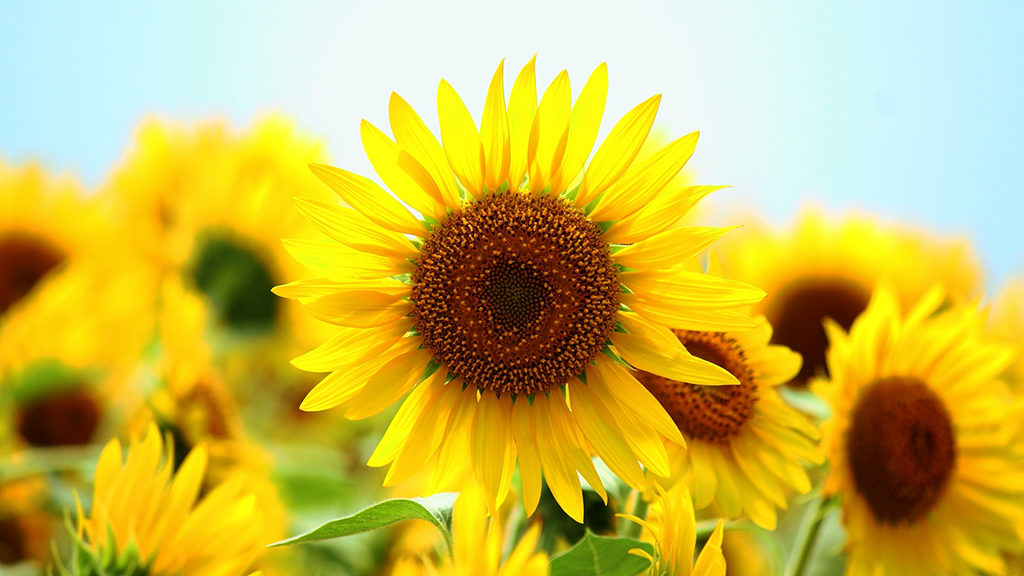 The Akebonoyama Agri. Park exhibits variety of seasonable flowers, tulips in spring, sunflowers in summer and cosmos in Autumn. The 1.2ha space is covered by about 80,000 sunflowers in mid to late July. You can take photogenic pictures having a windmill as a background at the area. As there is a barbecue space, why don't you enjoy barbecue after you view sunflowers?
Sunflower week
About 80,000 stems
Period: 7/20~8/4 (Closed on Monday)
Address: 2005-2 Fuse, Kashiwa City, Chiba
Hours: 9:00 ~ 17:00
Charge: Free
http://www.akebonoyama-nougyoukouen.jp/
[Ibaragi] Akeno Himawari Festival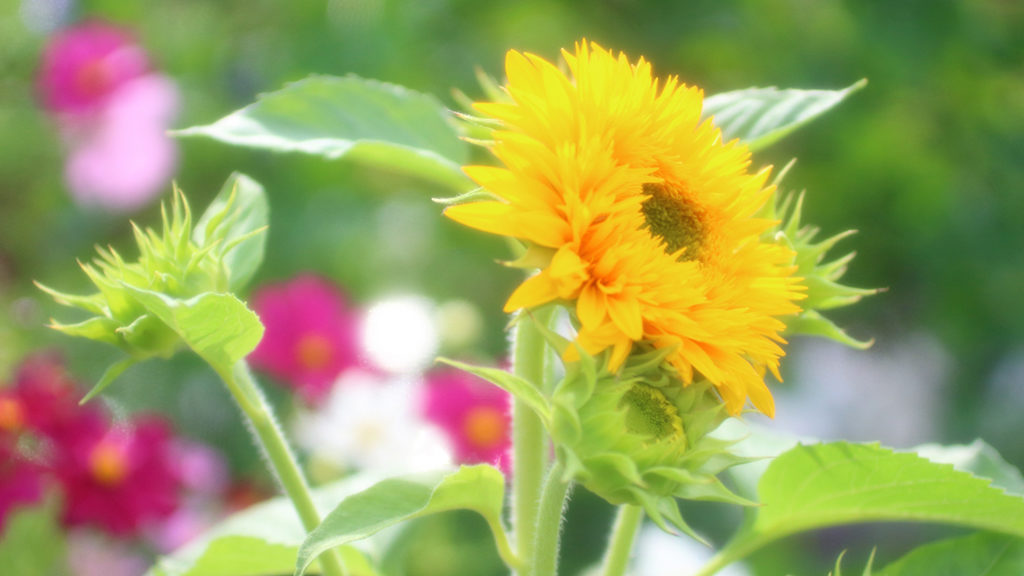 1,000,000 sunflowers bloom in a vast area on 4ha, triple of Tokyo Dome. Most of the Sunflower here is a rare species in Japan called 'double sunflower.' This was the model of van Gogh's famous "Sunflower" and you may think that you have seen it somewhere. As the blooming time is rather late to be from late August to early September, you can catch up even if you missed the other spots.
Akeno Himawari Festival
About 1,000,000 stems
Period: 8/24~9/1
Where: In the vicinity of Miyayama Furusato Fureai Park in Miyayama Area, Chikusei City
Hours: 9:30 ~ 16:00
Charge: Free
http://www.chikuseikanko.jp/index.php?code=18