2019 Must visit Japanese Summer festivals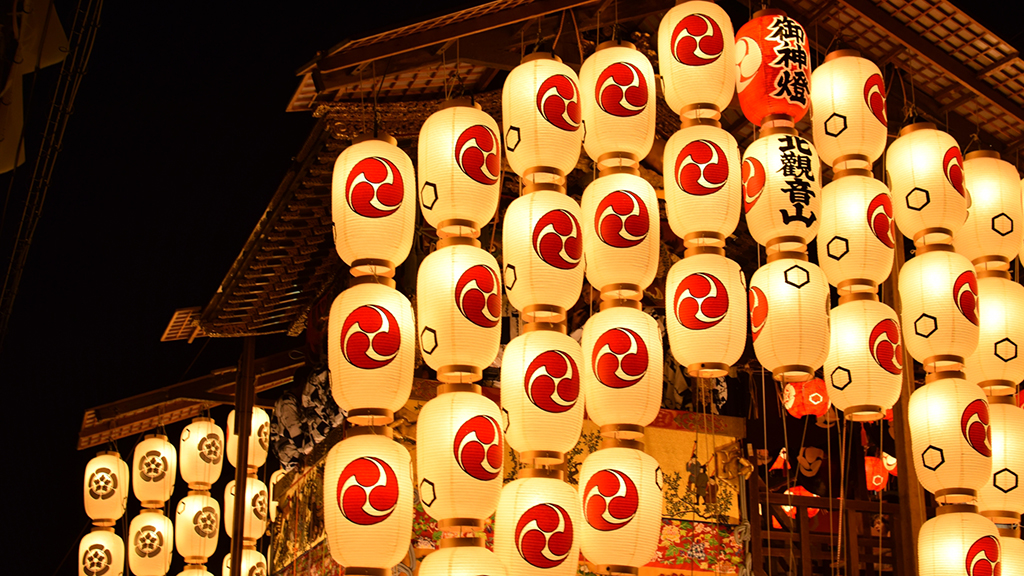 This post is also available in 日本語
Summer is about festivals! Summer festivals are held all over Japan and is bustling with many people. Festivals at nearby shrines or parks are nice as well, but you should try one of the most famous Japanese summer festivals as well. I would like to introduce those summer festivals today.
[Aomori] Aomori Nebuta Festival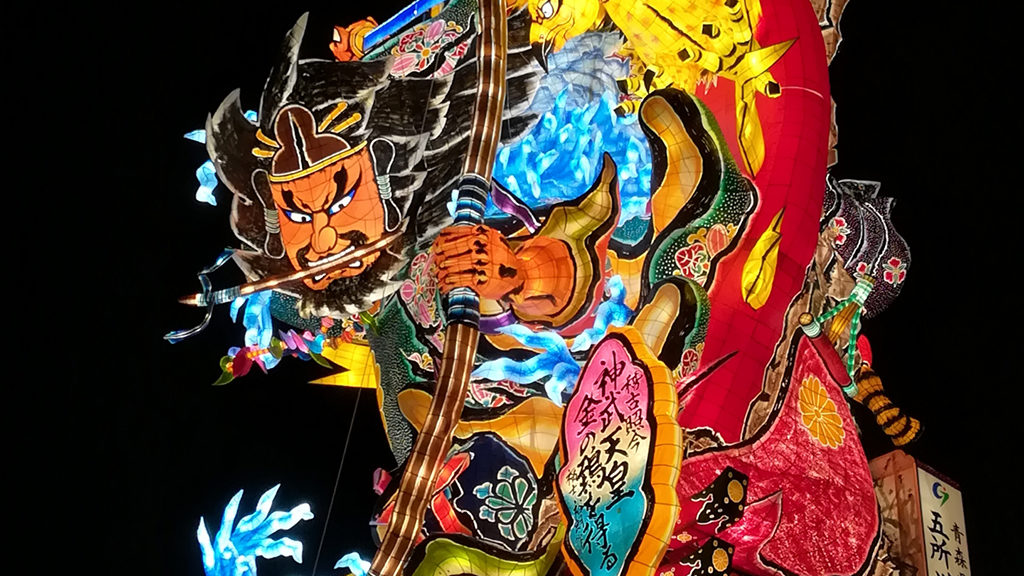 "Nebuta", the big lantern with themes such as Kabuki is famous, and over 2 million tourists come visit this festival every year. It is said that it started from the Tanabata Toro nagashi (sending off spirits of the dead on lanterns on the water of a river or sea), and changed its form over time. They are made from steel wires and Japanese papers. Nebuta nowadays are about 5 meters tall, 9 meters wide, 7 meters lengths including the dolly and weight 4 tons. People chant "Rassera" which means "being a lot of alcohols and candles" and walk around the city where flutes and drums play festival music. Both music and lights are very colorful and lively at this summer festival.
Dates: August 2nd (Friday) – August 7th (Wednesday)
Place: Around JR Aomori Station
https://www.nebuta.or.jp/
[Tokyo] Fukagawa Hachiman Festival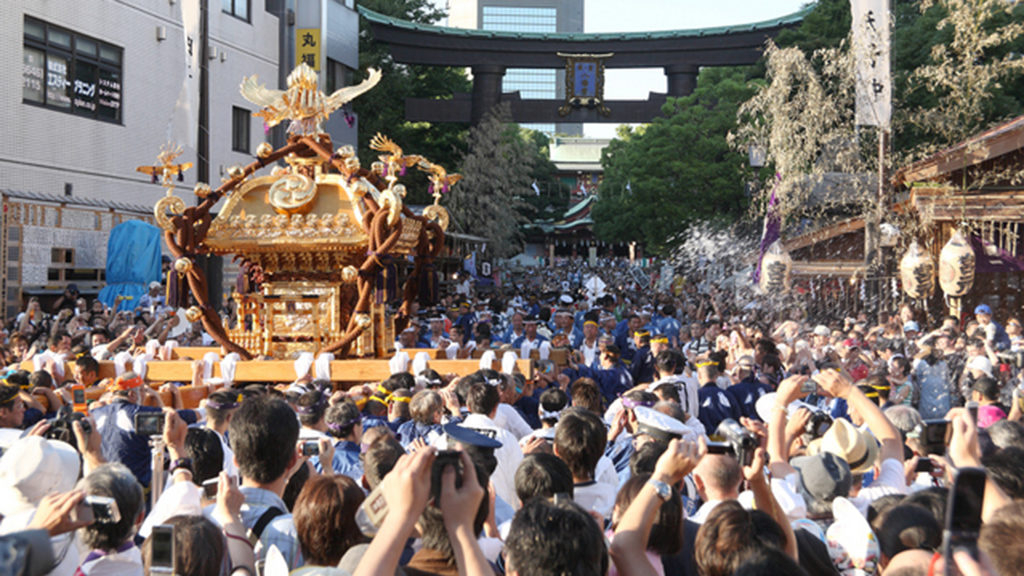 Very historical festival that is one of the three largest festivals of Edo. It is also known as "water splashing festival" because the audience at roadside splashes purifying water on people carrying Mikoshi. It is Tomioka Hachimangu's festival, and once every three years, the event expands into a "hon-matsuri" where a lot of large and small mikoshi performs. Next year will be hon-matsuri, so "Kagematsuri", festival that is held year before hon-matsuri will be held this year. Children of Fukagawa are the star of this festival.
Dates: August 11th (Sunday) – August 15th (Thursday)
Place: Tomioka Hachimangu
http://www.baynet.ne.jp/fukagawamatsuri/
[Kyoto] Gion Festival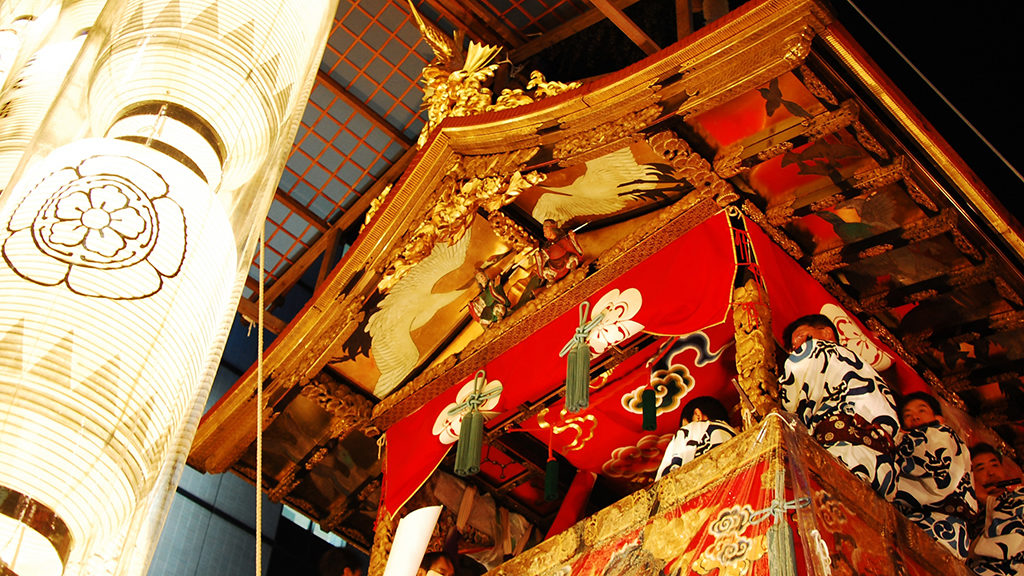 One of the three largest festivals of Japan, and it is held for a whole month of July. It is a festival of Yasaka Shrine, and it has been going on since Heian period for over 1,000 years. The highlight of the festival is "Yamaboko-Jungyo" (processions of Yamahoko), where people make path for god. "Kyoto Gion festival's Yamaboko-Jungyo" is recognized by UNESCO as an intangible cultural heritage. The Yamaboko-Jungyo is held twice at saki-matsuri and ato-matsuri. Saki-matsuri "Yoiyoiyama/ Yoiyama" from July 14- 16, and saki-matsuri yamaboko jungyo, Mikoshi-togyo, Shinko-sai on July 17 will be gorgeous, and be the climax of the festival.
Dates: July 1st (Monday) – July 31st (Wednesday)
Place: Yasaka Shrine
https://kyoto-design.jp/special/gionmatsuri/schedule
[Osaka] Tenjin Festival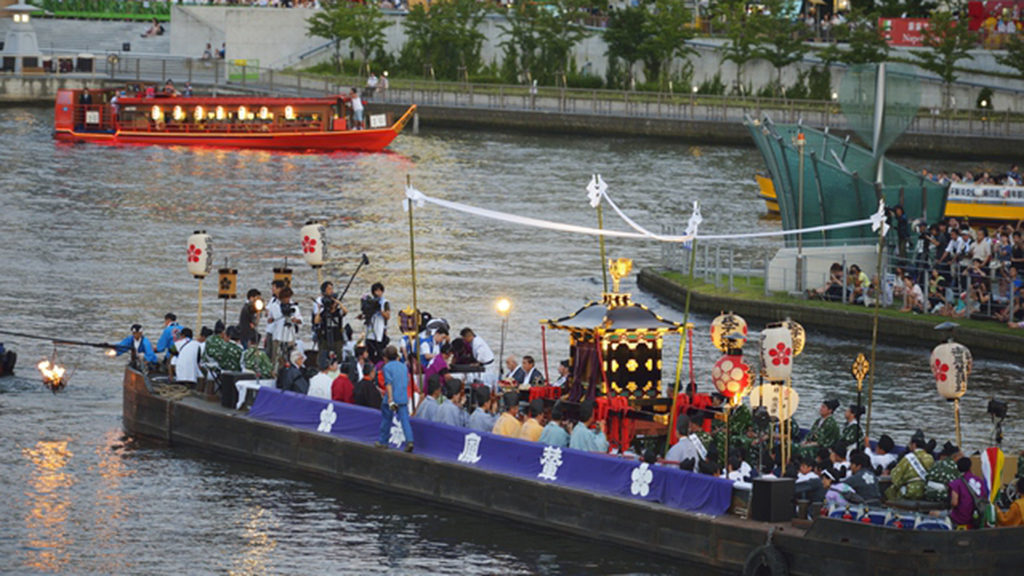 One of the three largest festivals of Japan, and over 1.3 million tourists come visit this festival. To show the Osaka city's prosperity to the god, and to pray for even more prosperity, "Rikutogyo" goes around the land, and "Funatogyo" will go around the river and liven up the festival. Rikutogyo, where three thousand people in glorious and splendid costume will walk 3km in matrix that starts from brave drums, festival music band, Shishimai and Mikoshi. For Funatogyo, about 100 ships, ten thousand people will perform gorgeous parade for over 7km. The fireworks "Tenjin Matsuri Hono Hanabi" that illustrates the sky in the midst of the Funatogyo is breathtaking.
Dates: July 24th (Wednesday), 25th (Thursday)
Place: Around Osaka Tenmangu
http://www.tenjinmatsuri.com/
[Tokushima] Awa Odori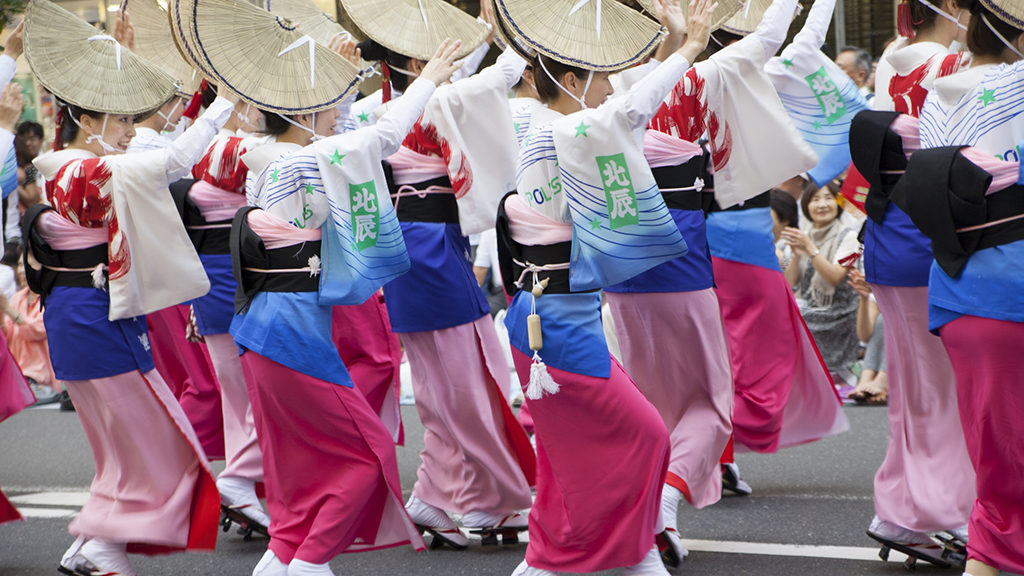 Traditional festival that has around 400 years of history, and over 1.2 million people come visit every year. The perfectly alined "Sou odori" dance performed by over 1,000 dancers is a sight to see. It will be held at 4 theaters (with charge) daily this year. There are 3 free theaters as well. The whole city will be covered with Awa Odori including "Odori road" that connects theater with another theater, "Odori square" where tourist can learn how to dance and join the dance. The liveliness of the city with the sound of chant and festival music, together with "Narimono", the sound of syamisen, drums and flute will make your heart dance.
Dates: August 12th (Monday) – 15th (Thursday)
Place: Around JR Tokushima station
https://www.awaodori.tokushima.jp/