Seishun 18 ticket prices, criteria, and how to apply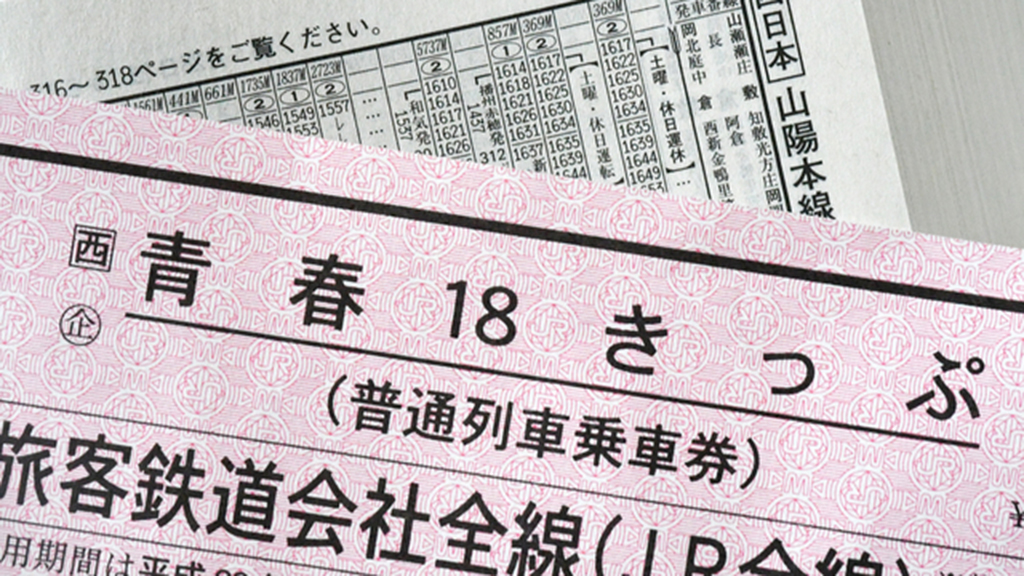 This post is also available in 日本語
I am sure some of you are starting to think about your summer holiday plans? We would like to introduce you to the "Seishun 18 ticket" at this time. This enables you to use local and express JR trains without limitation for one day. You can enjoy this by "getting off at many stops along the way and stopping by various sightseeing spots". We hope you can make use of this when planning your summer.
What is the Seishun 18 ticket?
This ticket allows you to freely use the normal carriages of JR line local and express trains throughout Japan.
This was first started in 1982 as a ticket aimed at university students. However, as it could be used freely without age restriction, it became a very popular ticket supported by a wide range of age groups. As there are no restrictions on nationality either, it can be used not only by foreign nationals living in Japan, but by tourists as well.
Price and usage conditions for the Seishun 18 ticket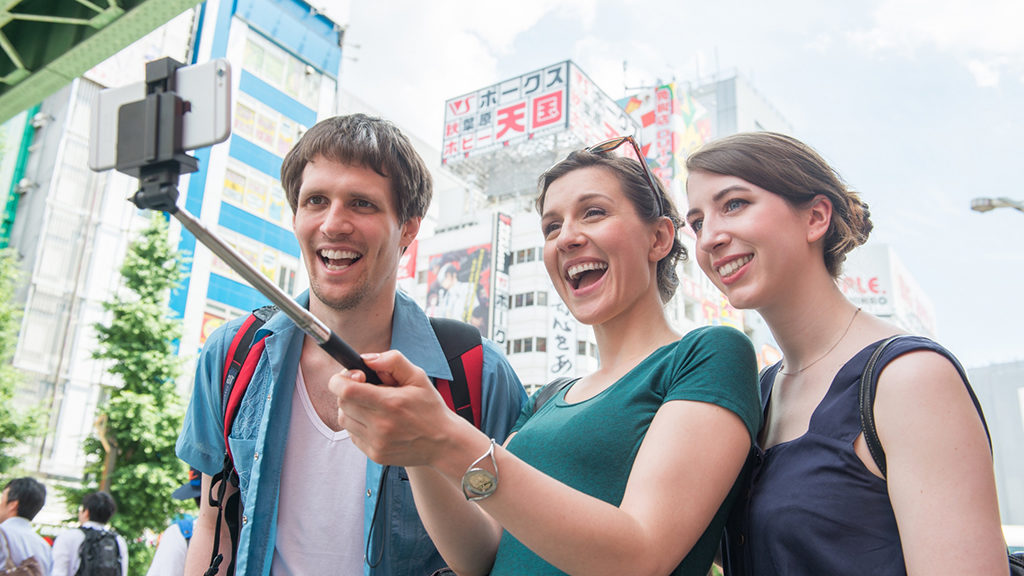 As of June 2019, the price was 11,850 yen(including tax) for 5 uses. This works out at 2,370 yen per time for unlimited use by one person per day. However, the price is the same for both adults and children.
Only one ticket issued, and this can be used not only for 5 days consecutively by one person, but also for a 1-day trip for a 5-person group.
The expiry period for 1 person 1 time is the day of travel. As there is no need to use it 5 times consecutively, it can be used, for example, as "a group of 3 people for a 1 time + one day trip for 2 group".
How to use the Seishun 18 ticket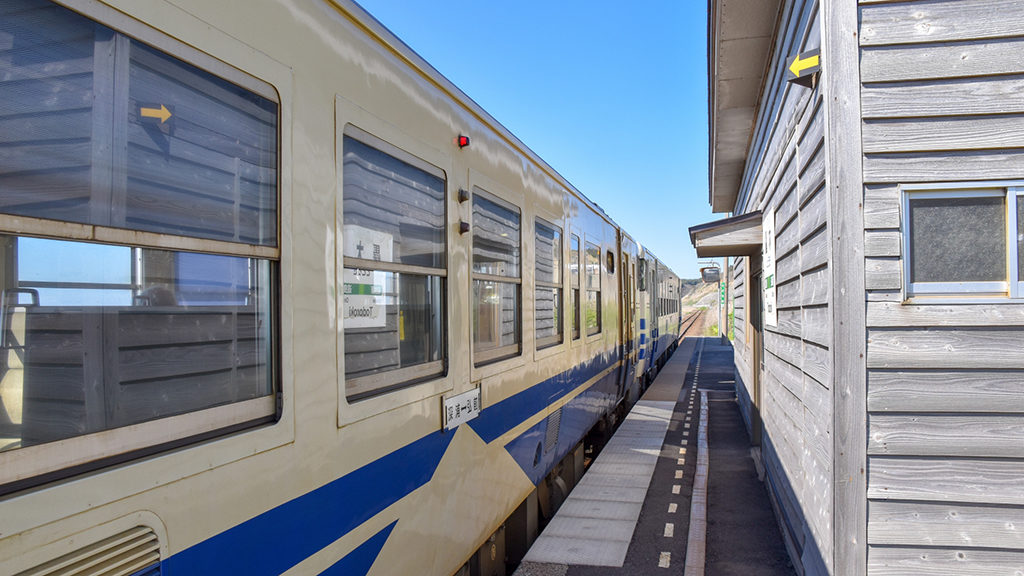 The Seishun 18 ticket cannot be used at the automatic ticket gates. Each time, you will need to get a date stamp at the ticket gates. On that day, you will be able to pass the ticket gates just by showing your ticket.
If the ticket gates are unmanned, the train conductor can stamp your ticket for you.
How to purchase the Seishun 18 ticket.
The period for sale and use of the Seishun 18 ticket is limited. Normally, this is sold to match the long university vacations. Please note that the respective sales period and usage period are different.
Sales period and usage period for 2019
Spring period
Sales period: February 20 (Wed), to March 31 (Sun) 2019
Usage period: March 1 (Fri) to April 10 (Wed) 2019
Summer period
Sales period: July 1 (Mon) to August 31 (Sat) 2019
Usage period: July 20 (Sat) to September 10 (Tue) 2019
Winter period
Sales period: December 1 (Sun) to December 31 (Tue) 2019
Usage period: December 10 (Tue) 2019 to January 10 (Fri) 2020
Where to buy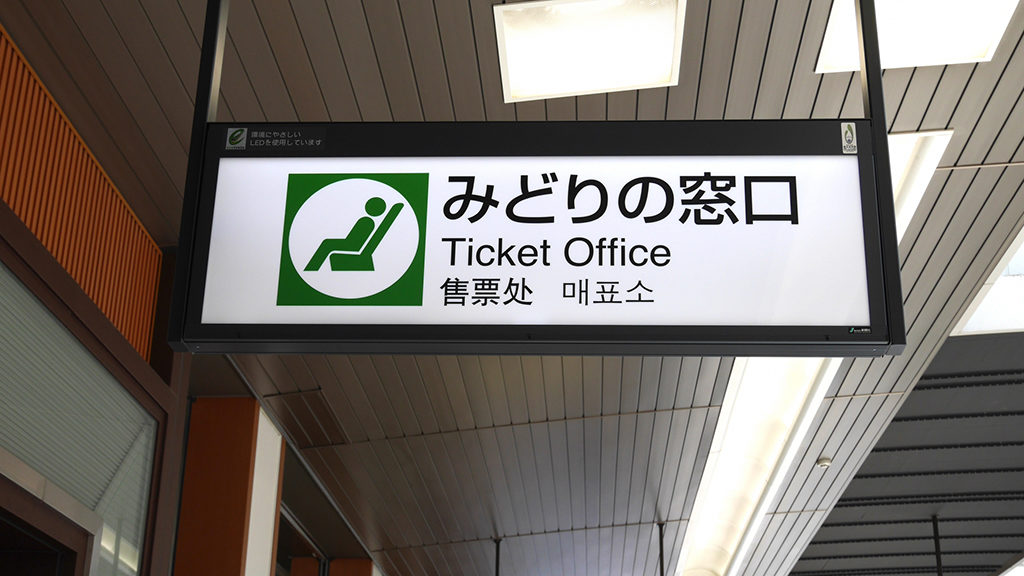 "Midori-no-madoguchi" at main JR stations nationwide
"Specified ticket machines" at main JR stations nationwide
Main branches and sales offices of travel agencies
Refund
Once the expiry period has passed, or after you have used it even once, you will not be able to get a refund. You can only get a refund if it is within the expiry period and all 5 times are unused. The handling charges are 220 yen.
Confirming trains and routes you can use
With the Seishun 18 ticket, it is not only the local JR trains and the free seating of express trains nationwide that you can use. You can also use the BRT (bus highway transportation system) and JR-West Miyajima Ferry. By purchasing a "Seishun 18 ticket Hokkaido Shinkansen option", you can also ride trains within Shinkansen routes.
However, even if the JR line feeds directly on to it, you will be unable to use third sector railways.
Please check the website information and Midori-no-madoguchi information in advance.
https://railway.jr-central.co.jp/tickets/youth18-ticket/
https://railway.jr-central.co.jp/tickets/youth18-ticket-op/
Take note!
When multiple people are using it as a group, you will need to have the same itinerary. For example, if the person with the Seishun 18 Ticket gets on at Tokyo station, the other people will need to pay the fare for meeting up at Tokyo Station. The same applies for the return journey.
Only 1 person can use the ticket for 1 time. For example, even if it is on the same day, you cannot use it such that A gets on at Tokyo station and travels to Hamamatsucho station, and then B gets on at Hamamatsucho and travels to Nagoya station.
Other than for certain specified routes, it cannot be used for "Kyuko", "Tokkyu", or "Shinkansen" tickets. If you do not take note of this, and just board the train, you will need to pay the ticket price separately. At this time, you cannot cancel use of the Seishun 18 ticket.