Futon advantages and disadvantages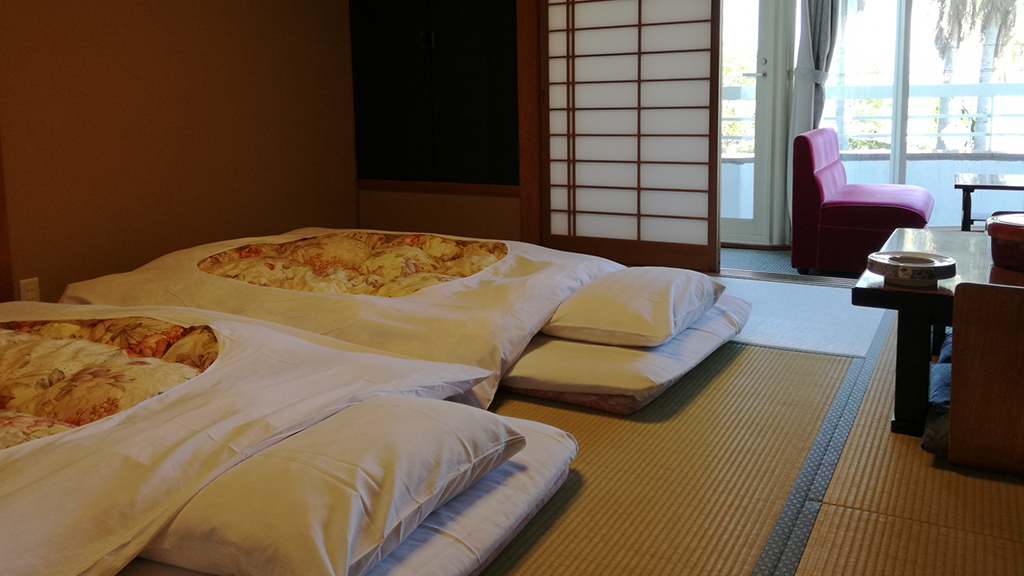 This post is also available in 日本語
Have you ever slept in futon before? Futon is a type of bedding and generally used in the combination of kakebuton to cover your body and a shikibuton to place under your body.
Today I'll be introducing the differences between sleeping in futon and bed, and how to take care of it.
Differences Between Futon and Bed
Advantages of Futon
Storable when not in use; you will have much more space in your room.
As it is thin, you don't have to worry about falling off from it.
You can sun dry and wash it.
You can easily renew or dispose it in case of moving out or remaking your room.
Disadvantages of Futon
When you get out of it, it adds more tension to your legs and lower-back.
It takes time to fold and place futon.
As it is closer to the floor, you are more likely to inhale dust from the floor while sleeping.
It is more likely to grow mold.
Advantages of Bed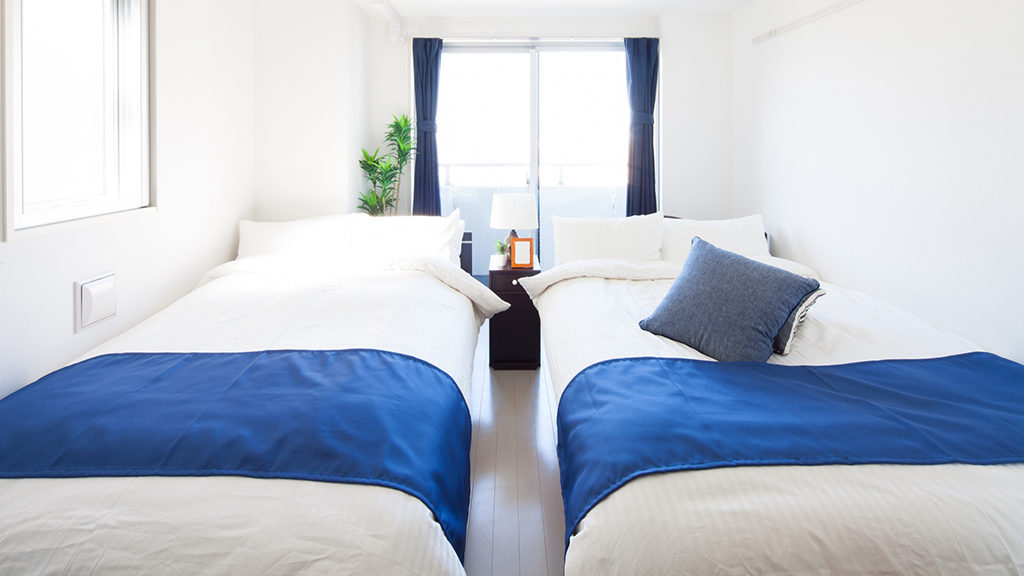 You can get out of it easily.
No need to fold or place it – you can use it at any time.
As it has distance from the floor, you are less likely to inhale dust from the floor while sleeping.
It is less likely to grow mold.
Disadvantages of Bed
You will have much less space in your room.
As it has some height, there's a danger of falling off from it.
It is more likely to collect dust under your bed and it takes time to clean.
You cannot easily renew or dispose it in case of moving out or remaking your room.
How to Use Futon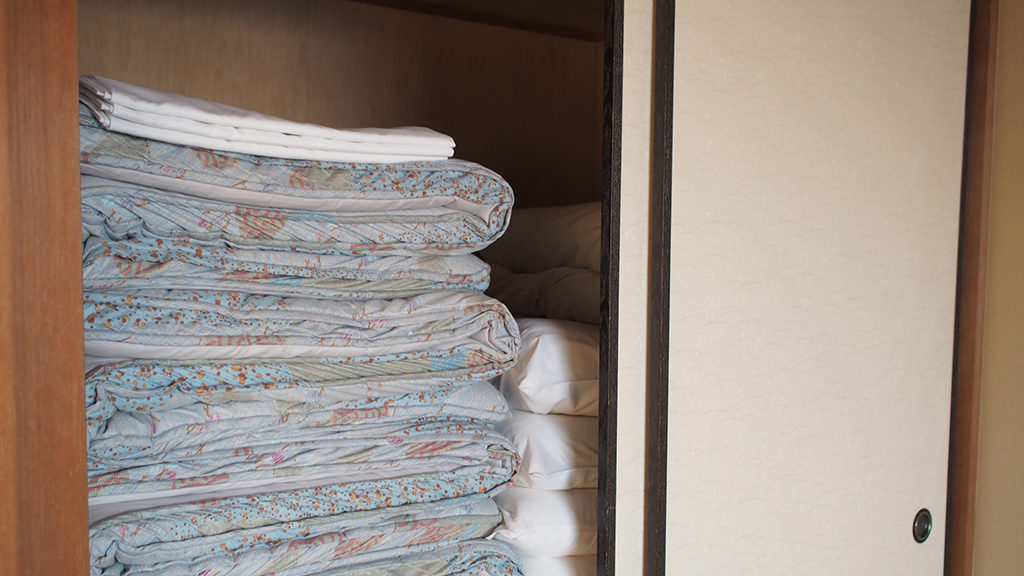 Generally speaking, you place a bed sheet on shikibuton and put a piece of futon cover on kakebuton.
When you sleep, you first place shikibuton and a pillow. Then you go inside and spread kakebuton over you.
When you wake up, you first fold futon. For shikibuton, you fold it in two, or three like it resembles the letter "Z". For kakebuton, you fold it in fourth.
Once you fold them, you store them inside your storage or closet, in order from the bottom: shikibuton, kakebuton, bed sheets and blankets and pillow.
How to Care Futon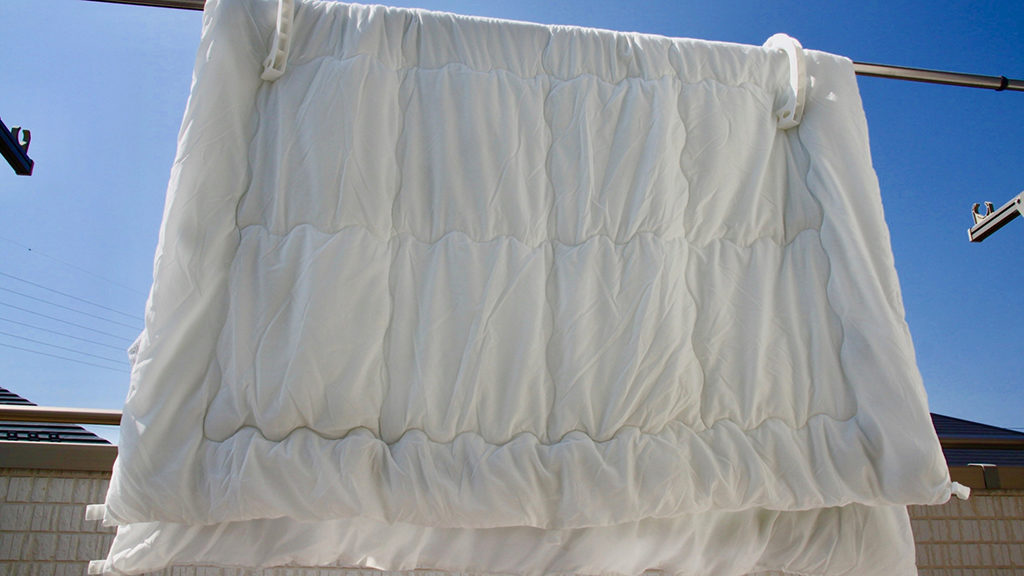 It's said that adults sweat around a cup of sweat over one night. When futon collects moisture inside, you'd feel gross in your sleep, and it can grow mold or invite ticks. In order to keep your futon nice and clean, you need to deal with moisture.
Daily Care
If you leave your futon spread on the floor for a long time, moisture will be retained between the floor and futon. Make sure to fold and store futon every day. If your room does not have any storage and you have to place it in the corner of the room, make sure to keep some distance from the place you sleep. It is also important to ventilate your bed room.
If you fold your futon right after you wake up, moisture and heat will be retained inside. If you have time, place your kakebuton turned over for 20 minutes before you fold it.
If you don't have time to fold it every day, you can also use dehumidifier or a Sunoko-style (drainboard) mat under your shikibuton.
Placing Sunoko in your storage will work, too. As it is something you use every day, a Sunoko with caster is convenient as well. Make sure to check the dimension before purchasing.
Regular Care
On a nice sunny day, sun dry your futon for an hour or two in the morning. Make sure to turn it over and dry the other side, too. To protect your futon from sunburn and pollen, sun dry it with futon cover or a bed sheet on. When it's done, take them off and wash them. There are covers only for drying futon, too.
Don't hit your futon. Take it in and vacuum the surface.
In case that you cannot sundry due to the weather or environment, you may use futon dryer or futon cleaner.
Special Care
Wash your futon if you see some spots. You can request it at a store with futon cleaning option or cleaning delivery service that will collect and deliver it to your house. There are some "types of futon that you can wash in home washing machine or at coin laundry".
Products and Services for Reference