The new attraction "Soaring" will open at Tokyo Disney Sea! With video.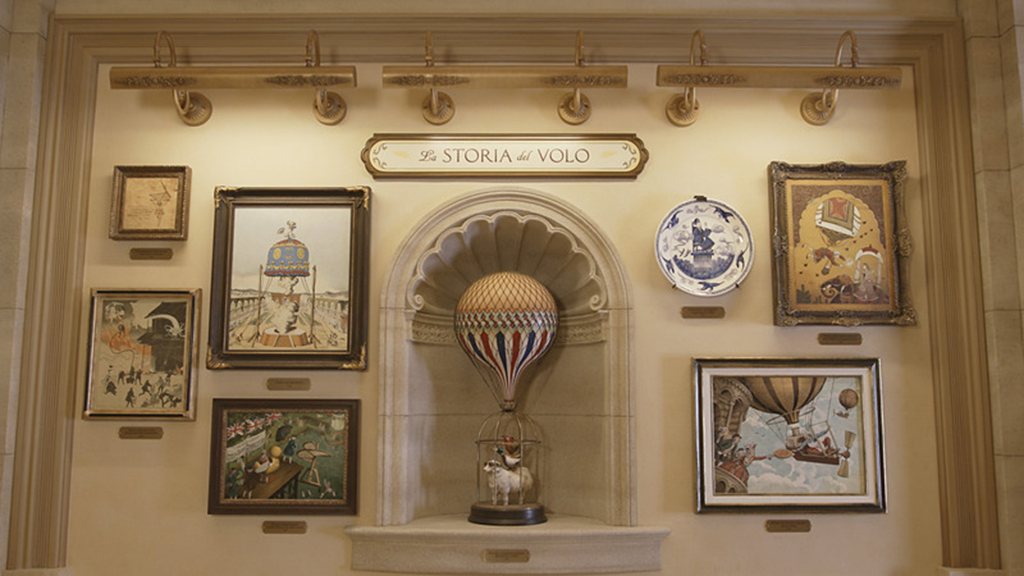 This post is also available in 日本語
An introspective photo and video of the new large-scale attraction "Soaring: Fantastic Flight", which will open on July 23rd (Tue) have been released!
The newly-appearing "Soaring: Fantastic Flight" is a new Tokyo Disney Sea original attraction, which involves the large-scale attraction "Soaring", hugely popular at the overseas Disney theme parks of California, Florida, and Shanghai, with a new scene added.
Story of Soaring
The setting is a hill near a Mediterranean harbor. The "Fantastic Flight Museum" has been started as a special museum dedicated to mankind's dream of flying in the sky. This museum contains various exhibits on research into flying, such as the life of Camellia Falco, who continuously poured her passion into flight research. Guests after viewing the exhibit, can ride the "Dream Flyer", developed by Camellia and her associates, and take off into the sky for a journey. In this journey through the sky, where you can enjoy the famous places and wonderful nature of the world, you can feel the wind and smell the smells associated with each space, giving you the real experience of flight.
New menu and goods are available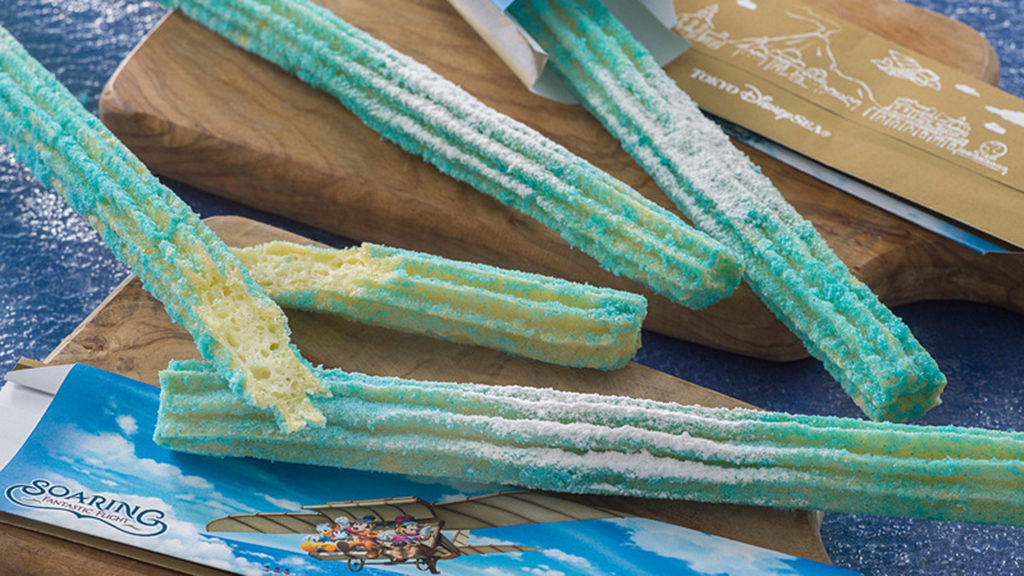 A new menu and selection of goods, envisaging the world of "Soaring: Fantastic Flight" have been released. Churros are of the colors of blue? Green? It seems that they were made with the image of clouds floating across the clear blue sky. They have a pineapple flavor. There is also raisin jelly and a lychee-flavored tapioca drink. Be sure also to check out the goods with Mickey Mouse and Donald etc. dressed as navigators.
Attraction details
Location : Tokyo Disney Sea
Time you can enjoy the experience : Every 5 minutes(main show)
Capacity : 87 people per theater.
No. of theaters : 2theaters
*Disney fast pass to be introduced.
*Cannot be used by customers under 102 cm in height.
*Attraction that can be used as part of "Happy 15 entry".
Summary
What do you think? We have introduced you to the new attraction "Soaring: Fantastic Flight". This is an attraction that can be enjoyed by all age groups from children to adults, so come and enjoy it with your friends, girlfriend/boyfriend, or family!