Interested in Mount Fuji? You can go directly from Shinjuku! The Chuo Limited Express "Fuji Excursion" takes off everyday!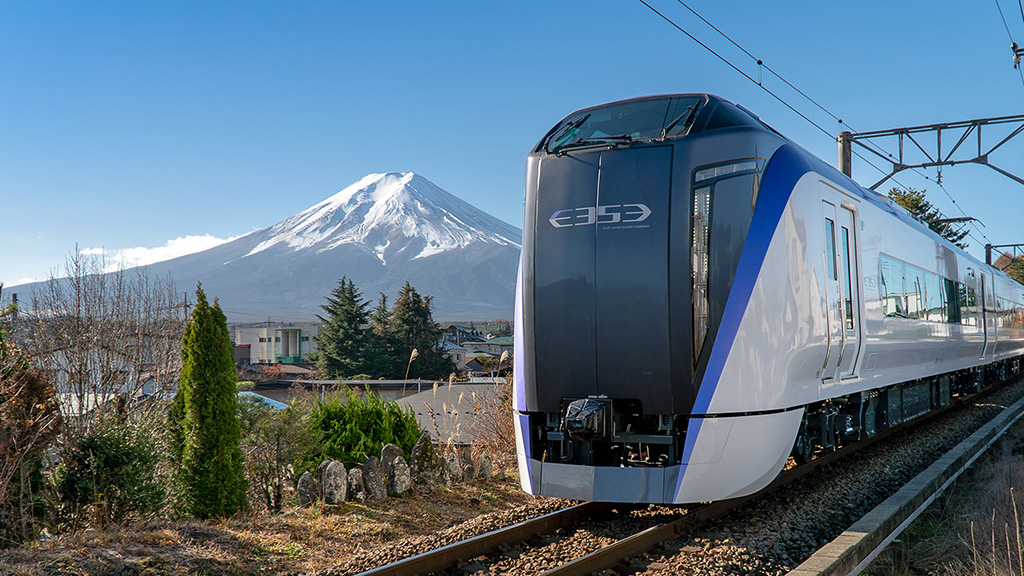 This post is also available in 日本語
The beautiful Mount Fuji is still popular with many tourists! Hop on the convenient limited express train this Spring season!
Mount Fuji is the highest peak of Japan, with an altitude of 3,776 m. It has been loved by Japanese people for a very long time and has become an inspirational symbol for Japanese poems and various classical works. It became widely known abroad also by Ukiyoe by Katsushika Hokusai.
In 2013, it was registered as a World Cultural Heritage as "Mount Fuji – the subject of faith and the source of art", and it has become a popular attraction spot from foreigners as well as Japanese people.
"I live in Japan, so I have to go to Mount Fuji one day."
"Although I live in the Kanto region, it is quite troublesome hopping on and off of trains to go to Mt. Fuji."
Well, there is good new for people like you.
Of course not only on weekends and holidays, but also on weekdays you can use the Limited Express Train "Fuji Excursion" from Shinjuku station to Kawaguchiko station, which will begin operation on March 16, 2019. This train will stop at Mount Fuji Station along the way.
This train is the fast way to get to Mount Fuji and also the most convenient as it takes at least 1 hour and 44 minutes from Shibuya to Mount Fuji station. There are two trains from Shinjuku to Kawaguchiko in the morning and two trains going from Kawaguchiko to Shinjuku in the evening. It is scheduled to be operated two times everyday.
Even on the weekday, weekends, and holidays, it is always running!
Although there were direct trains heading from the metropolitan area to Mount Fuji, these trains were exclusive to only Fridays, sometimes even the weekends, and also during the end of the year. It was very inconvenient to ride these trains as they were few and limited.
But this time the new "Fuji Excursion" runs between Shinjuku station and Kawaguchiko station "every day". With this new train, you can go to Mount Fuji directly even on the weekdays.
In addition, The Fuji Excursion departs from Shinjuku Station, then stops in the order of Tachikawa, Hachioji, Otsuki, Tsuru-Taiwan University, Mount Fuji, Fujikyu Highland, and arrives at the end point of Kawaguchiko station. Because there are no transfers and there are few stopping stations, your traveling time will be much shorter. It is quite appealing.
Two round trips each day, two types of express tickets!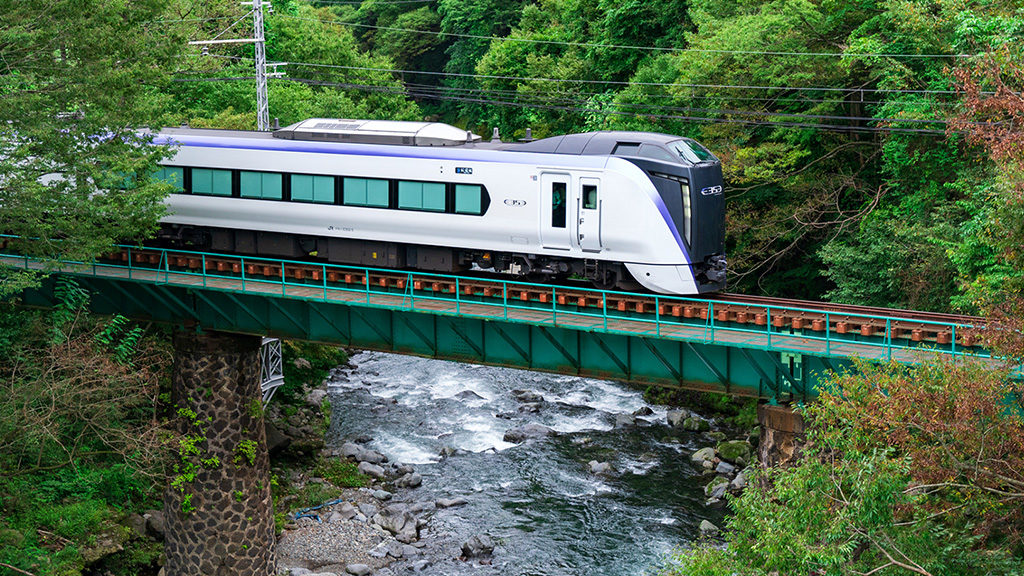 Time Schedule
The Fuji Excursions operates two round trips every day. The time may vary depending on the day, so please check in advance.
[Outbound]
Station
from Shinjuku
to Mt. Fuji
to Kawaguchiko
Weekdays
Saturdays and holidays
8:30
10:14
10:22
9:30
11:14
11:22
[Inbound]
Station
from Kawaguchiko
from Mt. Fuji
to Shinjuku
Weekdays
Saturdays and holidays
15:05
15:13
16:58
17:38
17:46
19:27
Pricing
For the Fuji Excursion, all seats are designated seats and there are no free seats. You can purchase one of the following.
Specified seats: tickets you purchase by specifying the day / section / train / seat.
Unspecified seats: tickets where the day / section is specified, but trains / seats are purchased without designation.
These seats will glow in red, yellow, and green lamps so you can see whether the seat is vacant or not for each section (Between station to station). (Red if the seats are vacant)
If you purchased a seat unspecified ticket, be sure to sit on a seat with a red lamp for each section.
The pricing on the specified and unspecified tickets are the same. There is also no change in the pricing even in different seasons.
Together, a ticket + JR East express fee+ Fujikyu express fee is required. There are discounts due to conditions such as advance purchasing, so please check in advance.
[From Shinjuku Station to Mt. Fuji Station, Estimated Fee for Advance Purchase]
| | |
| --- | --- |
| Adult | One way: 3,940 yen (Ticket 2,340 yen + express fee 1,600 yen) |
| Child | One way: 2,070 yen (Ticket 1,170 yen + express fee 900 yen) |
Reference
Be sure to check the latest information before going out, such as timetables and fees for Fuji Excursion.
* 1 JR East Japan
https://www.jreast.co.jp/e/
* 2 Fuji Express Line
http://e.fujikyu-railway.jp/
Various popular spots the Fuji Excursion can take you!
Mount Fuji Station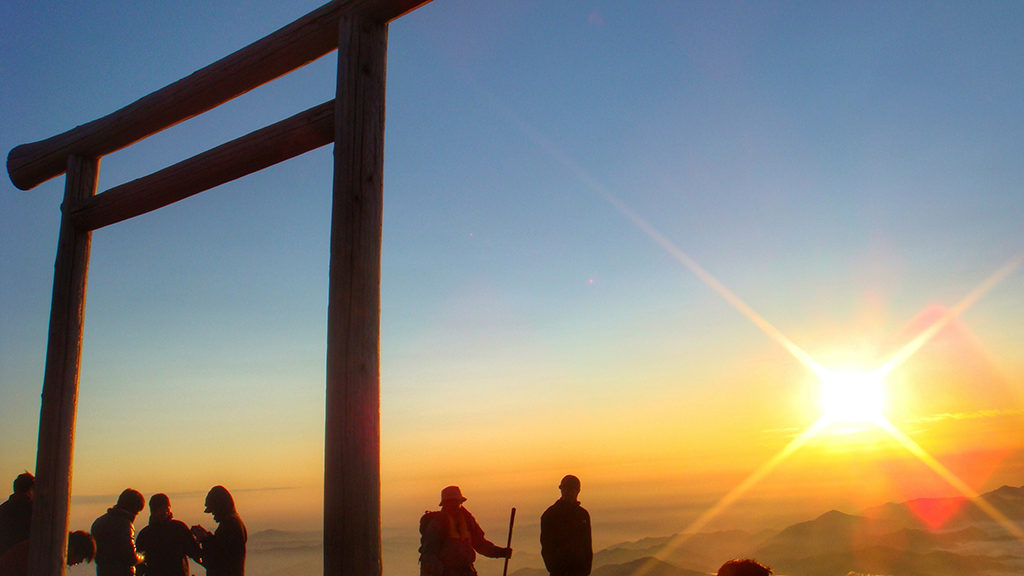 Mount Fuji Station is famous for its red torii making a gateway toward the Five Lakes of Mount Fuji. This station is the closest station to Mount Fuji and has a bus that takes you to "Fuji Subaru Line 5th Station", which is a popular place for most climbers.
Fuji-Q Highland Station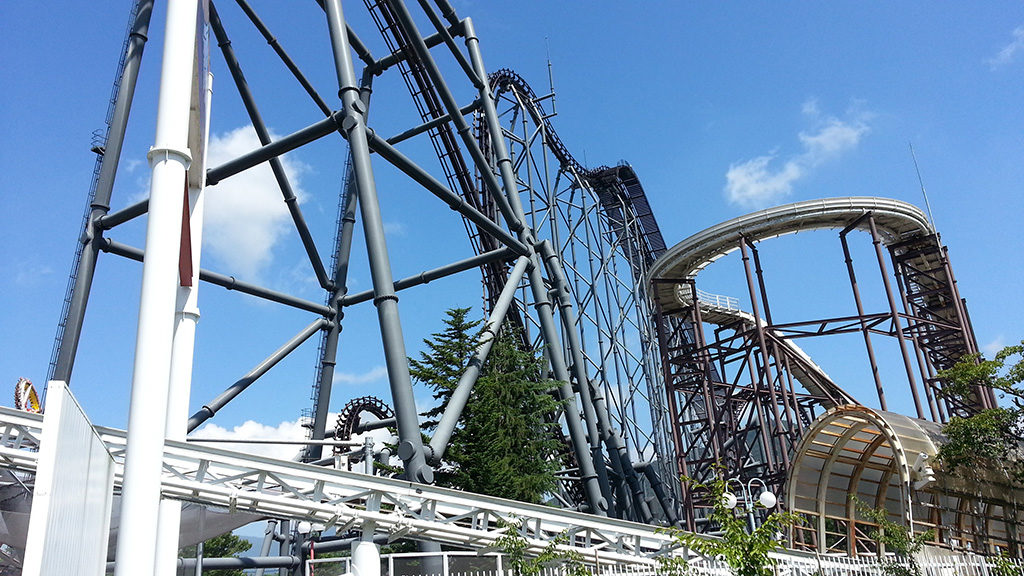 This station is connected directly to the theme park "Fuji-Q Highland", famous for screaming attractions such as roller coasters. There is also "Thomas the Tank Engine's Theme Park" that parents can enjoy with their children.
Kawaguchiko Station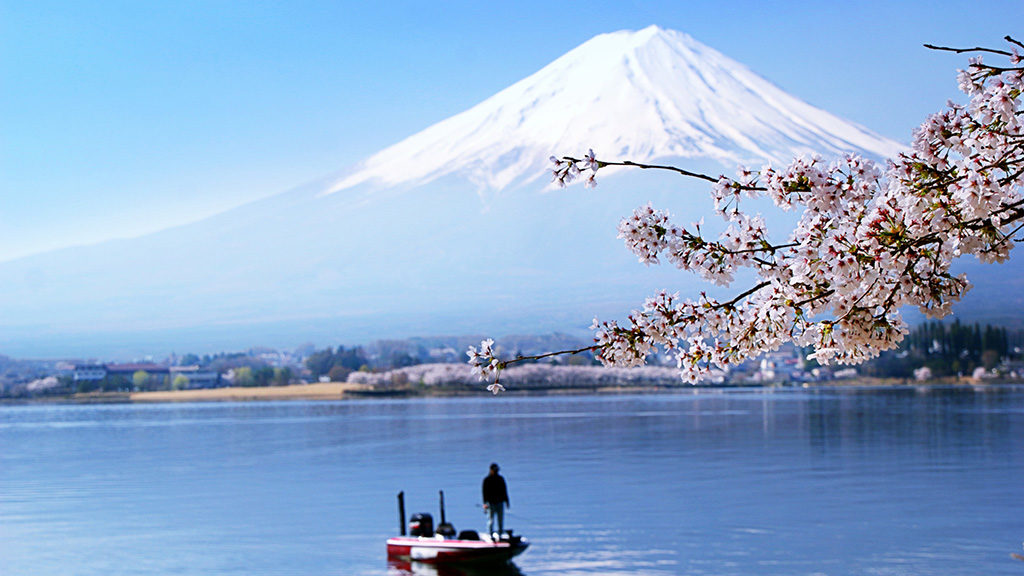 From the Kawaguchiko station as well, there is a bus that goes to the "Fuji Subaru Line Fifth Station", so during the mountaineering season it is crowded with many tourists. There are so many sightseeing spots around Kawaguchiko Lake! You can enjoy surrounding sightseeing by bus or rent-a-car or watching the beautiful scenery collaborating with Mt. Fuji.
How about riding the Fuji Excursion during your Spring season trip?
With no transfer, with it operating every day, the Fuji Excursion is the shortest and most convenient method to get to Mount Fuji Station with a shocking 1 hour and 44 minute commute. The Fuji Excursion train shall make Mount Fuji closer to the people of the Kanto region.
Do you like Mount Fuji? Have you ever been before?
If you haven't why don't you try out the Fuji Excursion train?
Perfect for friends and family visiting Japan. I am sure that they will have a great time.