Does It Cost Money to Dispose Garbage in Japan? A Proper Guide to Bulky Waste Disposal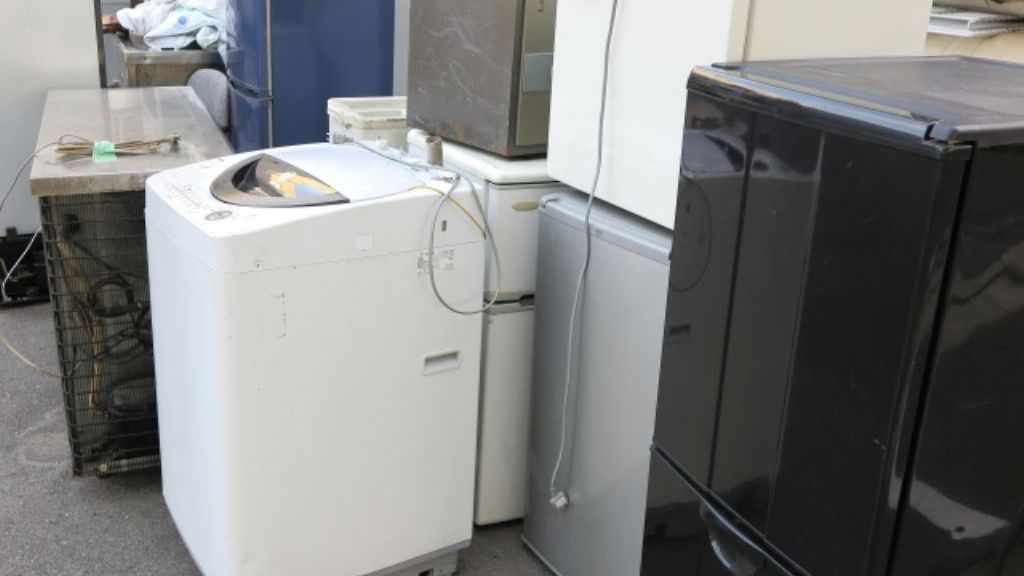 This post is also available in 日本語
One of the many things foreigners who just started living in Japan find surprising is the way garbage disposal works in Japan. With so many precise instructions on separating rubbish and when to dispose of, many may find it too much work.
What's more, you have to pay to throw away bigger garbage.
This so-called "bulky waste" costs money to throw away.
So in this post, I'm going to briefly go over what counts as bulky waste and how to properly throw it away.
It Costs Money to Throw Away Bulky Waste in Japan
In Japan, each neighborhood has its own garbage collection point and you throw away designated types of garbage on designated days.
This garbage collection is managed by each municipality, hence free of charge.
However, when it comes to bigger garbage called "bulky waste", it's not as simple as this.
You have to book in advance to have bulky waste collected, and it costs money.
In Japan, you have to pay to throw things away.
If you throw away bigger garbage at your collection point, nor will they collect it, if they find out you threw it away, you will be asked to collect it on your own. For your information, throwing away bulky waste without permission is considered illegal dumping and is punishable by law. Please be careful!
Make sure that you dispose bulky waste properly.
How Should I Dispose of Bulky Waste?
Now how should we throw away bulky waste in Japan?
Here are the basic steps to throw away bulky waste:
How to Dispose Bulky Waste
Application
Apply for a bulky waste collection at Bulky Waste Reception Center in your own municipality by phone (in some municipalities, application via email or online are available). You will be asked to fill in what you want to throw away and when to be collected. Make sure you check the collection date and total fees of collection.
Payment
Purchase "Bulky Waste Tickets" (stickers) for the required amount at your local designated supermarket and convenient store.
Garbage Disposal
Stick the "Bulky Waste Tickets" onto bulky waste per item at a readily visible place, and take it out on a designated place on a designated date of collection.
Handling fees of bulky waste depend on the type of bulky waste and the municipality.
In general, each item costs about several hundred yen to two thousand yen.
What is Considered Bulky Waste?
Bulky waste is household rubbish that is bigger than 30cm (if it is in a shape of pole, longer than 1 m).
I'm sure many of you are puzzled by this definition.
Here are some examples of bulky waste below.
Types of Bulky Waste Collected by Local Municipality
Futon, mattress, bed, sofa, table, chair, chest, bookshelf, rag, heater, fan, audio, speaker, microwave, printer, bicycle, ski, tennis racket, golf equipment, guitar, etc.
However, please note that things I'm going to list below cannot be collected by municipality.
Based on the Home Appliance Recycling Act and the Law for Promotion of Effective Use of Resources, these are collected by manufacturers. Some are noxious and inflammable and handled as dangerous items.
Types of Bulky Waste Not Collected By Local Municipality
Refrigerator, TV, Air conditioner, washing machine, dryer, computer, piano, motor bike, car tire, battery, fire distinguisher, etc.
Regarding the disposal of these items, please consult with the store of purchase.
If you are not sure about if items you want to throw away will be collected, contact your local city hall.
Another Way to Dispose of Trash Conveniently: Bulky Waste Collection Agencies
You can also hire a bulky waste collection agency to dispose of bulky waste.
Although it will be much expensive to have it collected by your local municipality, it might be more convenient for some people as they will pick up at your door or you can choose the collection date. They offer services that are helpful for women who cannot carry heavy items on their own or those busy with work.
Rates and services differ by agency – call them first.
Can I Take Bulky Waste on the Street Back Home?
By the way, there are so many bulky waste disposed in Japan that seem to be still functioning well.
So can we simply pick it up and take it back home?
Looking at it from a perspective of the relationship with the original owner – as the owner has already waived their ownership when they threw it away, it will not be counted as theft.
Nonetheless, some municipalities change the ownership of bulky waste to themselves, which has been disposed of following the designated procedure.
It does not seem like you'd get sued for having taken bulky waste home, remember that in some cases, there might be a possibility that you'd be charged with theft.
Try Reducing Bulky Waste As Much As You Can
Now you know that you can't simply throw away bulky waste like other normal rubbish.
You have to book and buy the tickets in advance – even some Japanese find it annoying.
Yes, you can hire some bulky waste agency for collection, it will be far more expensive.
So, the best thing to do here is to live a lifestyle where you don't need to dispose bulky waste.
When buying furniture or home appliances, ask the store if they can pick up old ones, consult with recycling shops for pickup, or ask around if your friends might want them.